Play Inariel Legend: Dragon Hunt on PC with NoxPlayer
Details
Last Update :  2023-09-16
Current Version :  Varies with device
[Game Introduction]
Inariel Legend: Dragon Hunt is a lighthearted and magical Idle RPG mobile game with gorgeous cartoon graphics. Players will set out on a quest to hunt dragons on the continent of Inariel where powerful races inhabit every corner. For the sake of civilization and various beliefs, the races are at conflict, and the continent is engulfed in war. However, only the Dragon Clan is the true ruler of this land. Born from chaos they're representing the chaotic will of this world. The "Ruler League" is the only force capable of holding the evil dragons at bay, having been endowed with the power to slay dragons and inherit the will of the world order. Chaos and order, destruction and preservation, the Dragon Clan and Rulers.

[Game Features]
Hunt in a Classic Way
A very classic magical background! Humans and Dwarves with advanced technology, talented magicwielding Elves, brave and skilled Wild Beasts, and the eerie and mysterious Void Spirits... Welcome to Inariel's fantastic world! It is up to you, as the prophesied savior, to uncover the secret of the hundred year old reincarnation and embark on the road to save the world, rallying the mighty heroes of various races!

Hunt with Ease
Switch between casual modes! With a rapid character development system, you only need four heroes to max out all heroes' levels. There's also a oneclick team powerup mode that allows you to quickly improve your overall strength without having to switch out. There is no grinding or spending, and a lot of resources can be obtained by idling. Enjoy a happy idle experience and daily great rewards for a neverending joyful adventure!

Hunt with Freedom
Choose from a variety of game modes! Only strategic micromanagement will allow you to turn the tide of battle. Team formations can assist you in achieving excellent results with minimal effort. The carefully designed combat system allows you to handle any challenge with flexibility, and precise strategic micromanagement at the right time can turn a desperate battle into your favor. Do you like challenges that appear impossible? Come and achieve great victories through sound tactical planning!

Hunt with Determination
Constantly challenge dragon bosses! From the Lava Dragon to the Frost Beast and even the Deep Sea King, there is something for everyone. The evil dragons will present you with a variety of great challenges. Each encounter will put your strategy and heroic companions to the test, allowing you to feel the true rush of challenge and conquest. Prepare to face formidable foes and demonstrate your bravery and strength!

Hunt with Excitement
A diverse and dynamic equipment system and provides limitless opportunities for your hero's development! Each of your choices can influence the hero's growth path, resulting in a distinct battle strategy. Build your favorite lineup with care to create your own strongest team!

Hunt with Cuteness
Fight alongside cute pets! Your adorable little dragons will become the most loyal and charming battle partners. Every little dragon hides powerful abilities beneath their lovable appearances. Train your exclusive pets carefully before allowing them to join the battle with their extreme cuteness, overwhelming all enemies in their path and fighting alongside your hero companions!

▼Highly recommended for the following players, perhaps it's just right for you?
· Don't want to spend too much money? Looking for a free highquality legitimate game?
· Tired of the same aesthetics? Want to play an authentic classic magical game?
· Feeling tired from tedious tasks? Looking for an easy experience where you can become stronger by idling?
· Easily bored? Craving to enjoy multiple minigames at the same time?
· Enthusiastic about experiencing and pursuing topquality RPG games with a development system?

Hop aboard and experience everything Inariel Legend: Dragon Hunt has to offer!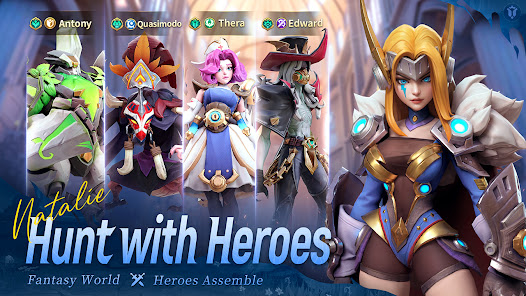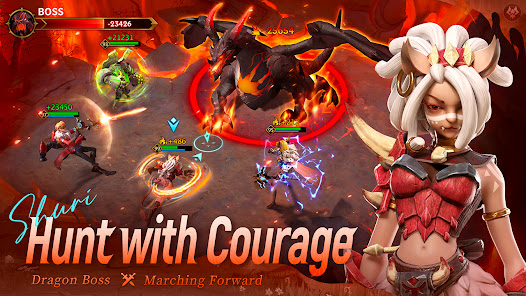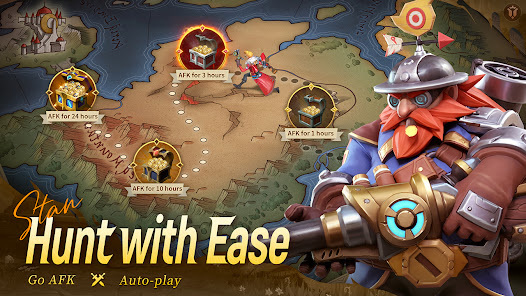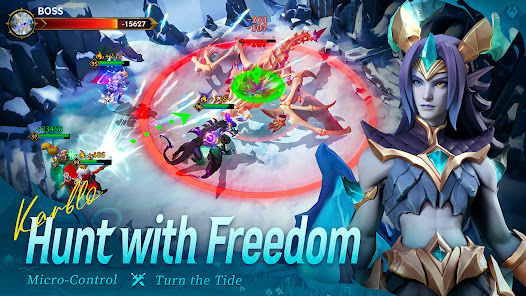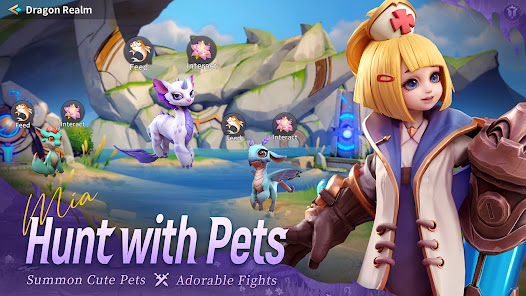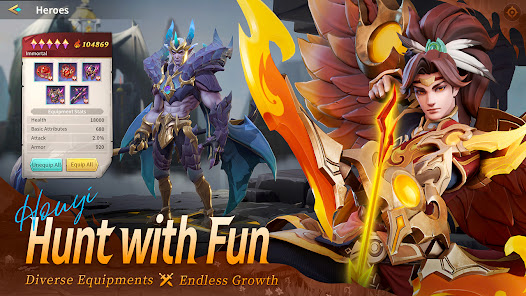 NoxPlayer Delivers The Best Gaming Experience For You
How to play Inariel Legend: Dragon Hunt on PC using NoxPlayer
1Download NoxPlayer on your PC.

2Run the installation package and complete the installation.

3Search for Inariel Legend: Dragon Hunt on NoxPlayer.

4Install the game in Google Play.

5Click the game icon to start it.

6Play Inariel Legend: Dragon Hunt with NoxPlayer on PC easier!
Simple Method
Method 1. Click "Download on PC" to download NoxPlayer and apk file at the same time. Once installation completes, play the game on PC.
Method 2. If you already have NoxPlayer on PC, click "Download APK", then drag and drop the file to the emulator to install.
The Wonderful Video of Inariel Legend: Dragon Hunt
Do you wanna run Inariel Legend: Dragon Hunt with a better gaming experience? With the benefit of the bigger screen, smarter keyboard and the higher hardware performance, NoxPlayer brings you an extreme gaming experience on PC. By downloading and playing Inariel Legend: Dragon Hunt on PC via NoxPlayer, users don't need to worry about the battery or the interruption of calling.
NoxPlayer is compatible with Android 7 and supports running over 90% of the mobile games on PC, which will boost your gaming experience perfectly. In addition, by opening multiple instances, Noxplayer supports to running multiple games or apps at the same time, or chatting with your friend while playing game.
NoxPlayer is perfectly compatible with AMD and Intel with the exclusive core virtualization technology, making your computer run more stable and smoothly. Download NoxPlayer and experience it now!
Please download with PC browser
NoxPlayer is designed for Windows and MAC OS, please visit this website via computer browser to download NoxPlayer.