5 reasons for using an Android Emulator
In the past few years, people are moving from PC to mobile. Surfing the internet is no longer something you need to do sitting in front of a computer or laptop. In fact, people connecting, posting status updates and gaming through their phone while on the go.
In this environment, the use of Android emulators to play mobile games/apps on computer may seem to be swimming against the tide. But in fact the number of people using Android emulators are increasing. How's that? Let us dive in the 5 main reasons why they enjoy something meant to be mobile on their home/work PC.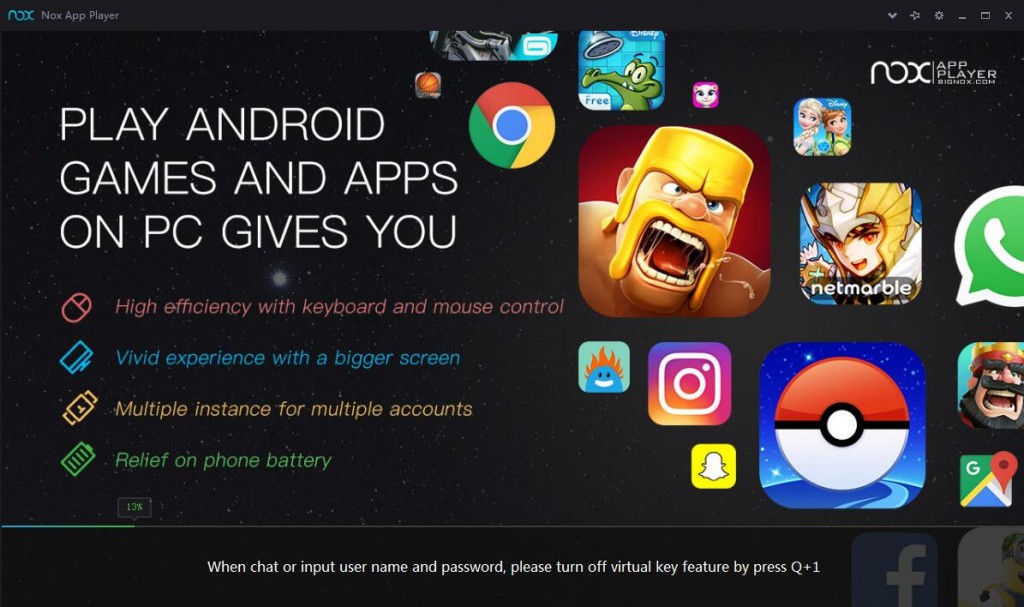 1. Most basically, Android emulator gets your heads up and gives you a bigger screen
Constantly staring at your phone is bad for the spine because people tend to tilt down their neck. This posture is definitely not good for your health. Moving from the small phone screen to the PC screen pulls your head up and the bigger screen also has better display. It greatly increases your accuracy when clicking in games like Vainglory. Typing with keyboard as supported by Nox App Player also makes chatting more efficient.
2. Save your mobile battery and extend its life
Cell phone batteries are small and light for portability, but that also means they could not last very long time. Extensive gaming heat your phone up and burn out the power very quickly. No one want to lose a battle because your phone is out of power and shut down itself at the very last minute.By using an Android emulator you will never have to worry about the power supply. You could let your playlist go on and on or stay connected in your favorite game as long as you need.
3. Check out multiple apps or play multiple game accounts at the same time
Imagine that you could watch a video on any video-sharing app without interrupting your conversation on WhatsApp or having your multiple game accounts online at the same time, isn't that lovely? While, not all Android emulator has that feature, but with Nox App Player you could run multiple Android instances concurrently on your PC screen. Run your game in one of it, watch video on the other and keep an eye on WhatsApp conversation all on the same big PC screen! Will you say No to that?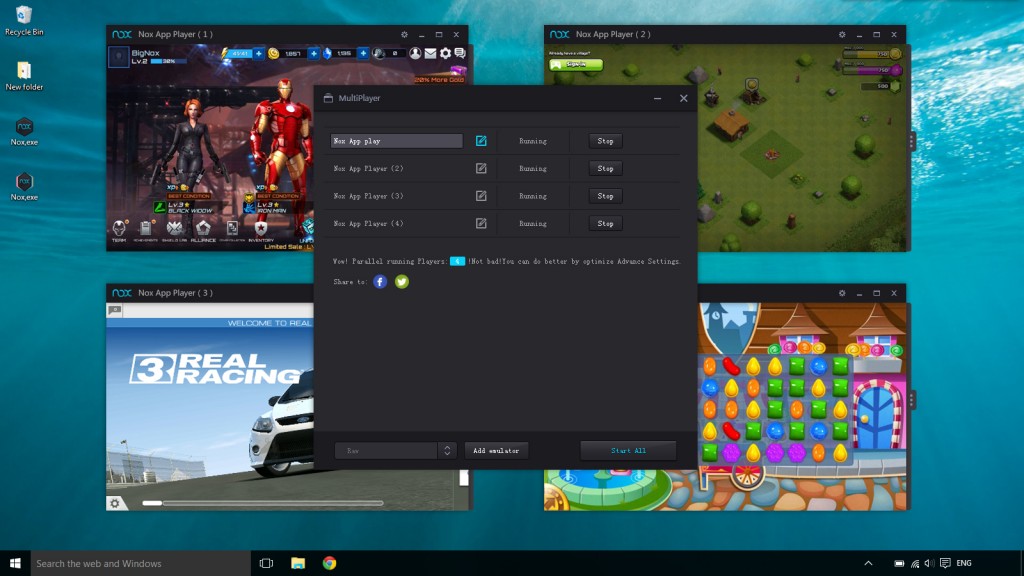 4. Android emulator provides a workaround for people who don't have an Android phone or high end Android device
Mobile games is no longer causal games only. More and more hardcore games emerge with deep storyline and sophisticated world building. The graphics and display accordingly demands high-end mobile for smooth running. Android emulator saves you the budget of replacing your current phone since you could get this "virtual highest end android phone" for free on your PC.
5. Access to great mobile only apps from PC
With the rise of smartphone and mobile network, many great apps fulfill all sorts of people's needs pops up accordingly. However, some of them such as Instagram are designed to run on mobile only. For people who would like to access these great services in a more "traditional" way from PC, Android emulator is the solution.
So, want to give Android emulator a try? Download Nox App Player now to enjoy all the benefits mentioned above.