Disney Mirrorverse PC Version: Characters, Tier List, Gameplay and More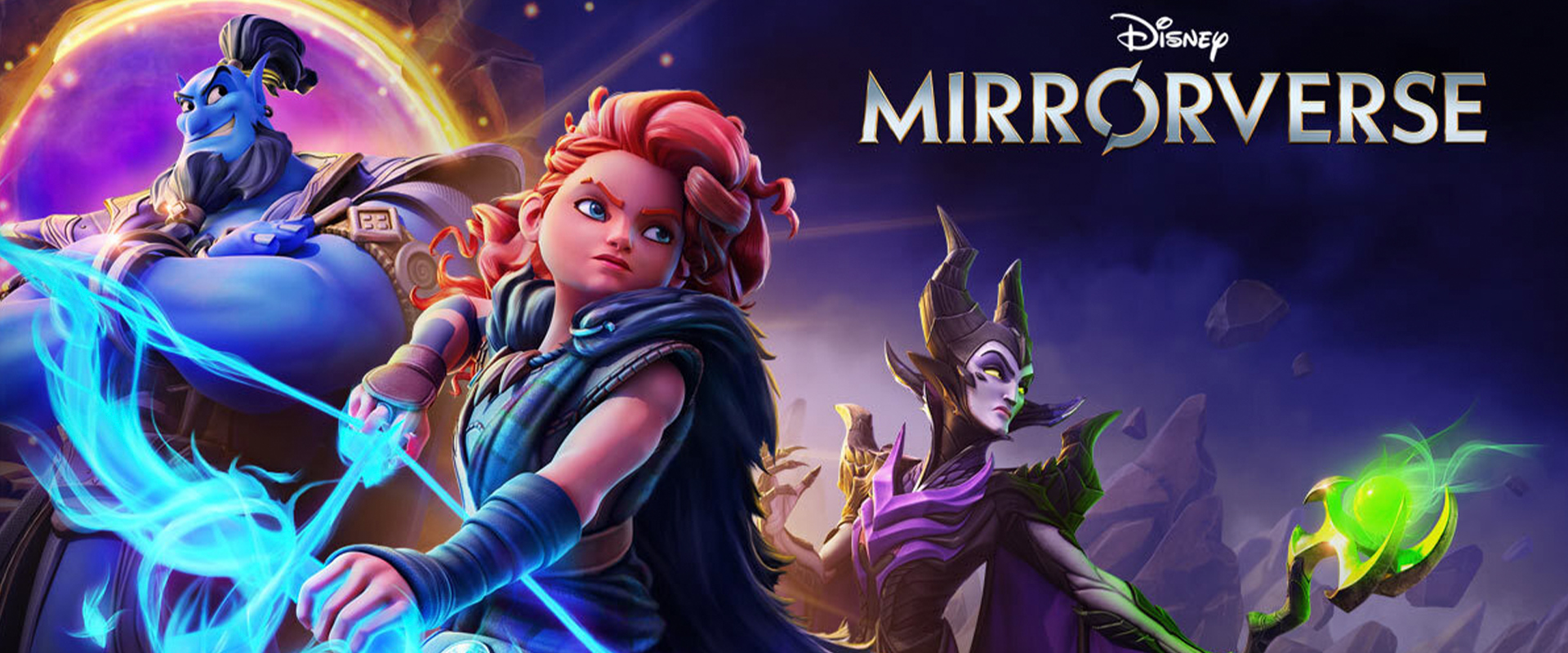 News: Disney Mirrorverse will be released on June 23rd.
Disney Mirrorverse is an exciting crossover role-playing game that will let you join the whole heroes from Disney Universe on a long journey to fight against every single villain from Disney Universe. You will start your journey by forming a three members team that will accompany you in defeating enemies. In this tier list, we will give players an insight into the characters in Disney Mirrorverse that worth is the time to grind and the best-recommended guardian that players may want to add to the roster.
In the game, besides your enemies, sometimes you have to face your own friends that have been manipulated by evil witches Grand Vizier Jafar and Queen Maleficent. Having a good insight into your hero's capabilities and their effect on the battle is essential so you can determine which guardian you will add to your team. Therefore, we will give you a Disney Mirrorverse Tier List and best-recommended heroes.

Disney Mirrorverse Characters
Here's a big list of all of the currently announced Disney Mirrorverse characters, as well as the movies you might remember them from.
Mickey Mouse
Minnie Mouse
Genie – Aladdin
Sulley – Monsters Inc
Belle – Beauty and the Beast
Maleficent – Sleeping Beauty/Maleficent
Merida – Brave
Jack Sparrow – Pirates of the Caribbean
Buzz Lightyear – Toy Story
Donald Duck
Goofy
Baloo – The Jungle Book
Ian Lightfoot – Onward
Scrooge McDuck – Ducktales
Anger – Inside Out
Judy Hopps – Zootopia
Maui – Moana
Baymax – Big Hero 6
Mulan – Mulan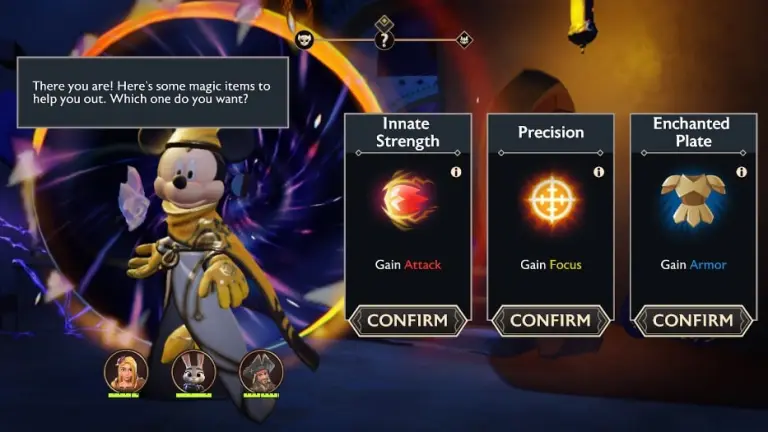 Disney Mirrorverse Tier List
In this tier list, there will 4 tiers (S, A, B, C) and we will give you the best-recommended hero that you can add to your team. Adding, there will be also suggestions for best-recommended heroes that you can try in your roster to finish the quest in no time.
TIER
GUARDIANS
Strong (S)
Merida,
Mulan,
Jack Sparrow,
Hiro,
Mickey Mouse,
Ariel,
Hiro Hamada
Good (A)
Baymax,
Aladdin,
Elsa,
Hercules,
Scar,
Anger,
Jafar
Average (B)
Mike Wazowski,
Sullivan,
Rapunzel,
Minny Mouse,
Maleficent,
Hades
Weak (C)
Tinker Bell,
Stitch,
Captain Hook,
Eve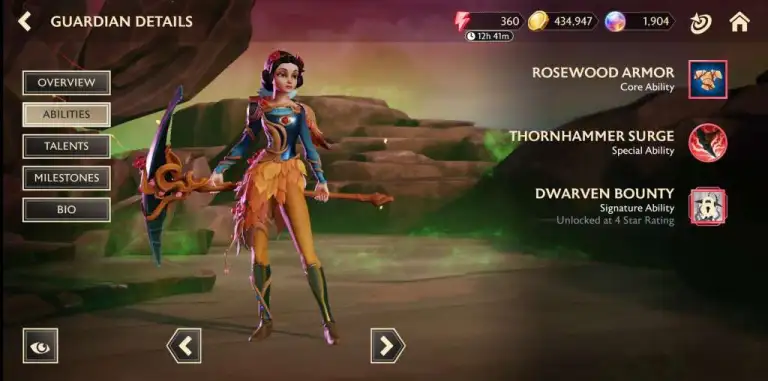 Disney Mirrorverse Gameplay
Disney Mirrorverse could be described as an ARPG or action role-playing game.
You control a team of Disney characters, called Guardians, from a third-person perspective and fight back the Fractured forces of evil using magic and character-specific abilities. These include smaller-scale skills like Sulley's defensive shield or huge magical attacks like Maleficent's dragon transformation. The trailer at the top of the page, as well as the embedded tweet below gives you a brief glimpse of how everything plays out.
Each character slots into one of 4 roles: Melee, Tank, Ranged and Support.
Melee Guardians slug it out up-close-and-personal in hand-to-hand combat with Fractured
Tank Guardians use defensive powers to draw enemies away from their allies
Ranged Guardians pick off foes from afar using magic or bows and arrows
Support Guardians use healing magic and spells to increase the power of their friends
You will need to create a team with varied strengths and weaknesses to succeed in battle and progress through the Mirrorverse story.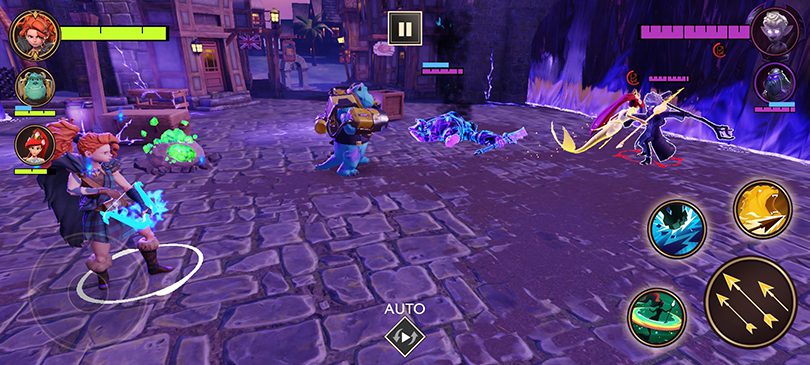 How to Play Disney Mirrorverse on PC

Visit our site: en.bignox.com
NoxPlayer is a free Android emulator for playing mobile games on PC and Mac, supporting Android 5, 7, 8, and 9, compatible with Intel, AMD, and Apple processors. You can run NoxPlayer perfectly on commonly-used operating systems like Windows 7, 8, 10, 11, and iOS (If your game is bound to a third-party account such as Facebook, you can also use Windows to log in to the game on NoxPlayer).