Download and Play Abyssrium World: Tap Tap Fish on PC with NoxPlayer
Abyssrium World: Tap Tap Fish is a global No.1 healing simulation indie game from the relaxing Abyssrium series developed by FLERO Games that also developed GODDESS KiSS: O.V.E. In the new Abyssrium World: Tap Tap Fish, a beautiful, expansive ocean ecosystem awaits you beneath the waves. With pastel colors and a widescreen landscape mode, expand to see new areas, each with their own unique theme. you can also use special decorations as well as coral and seaweed to create your own magical ocean.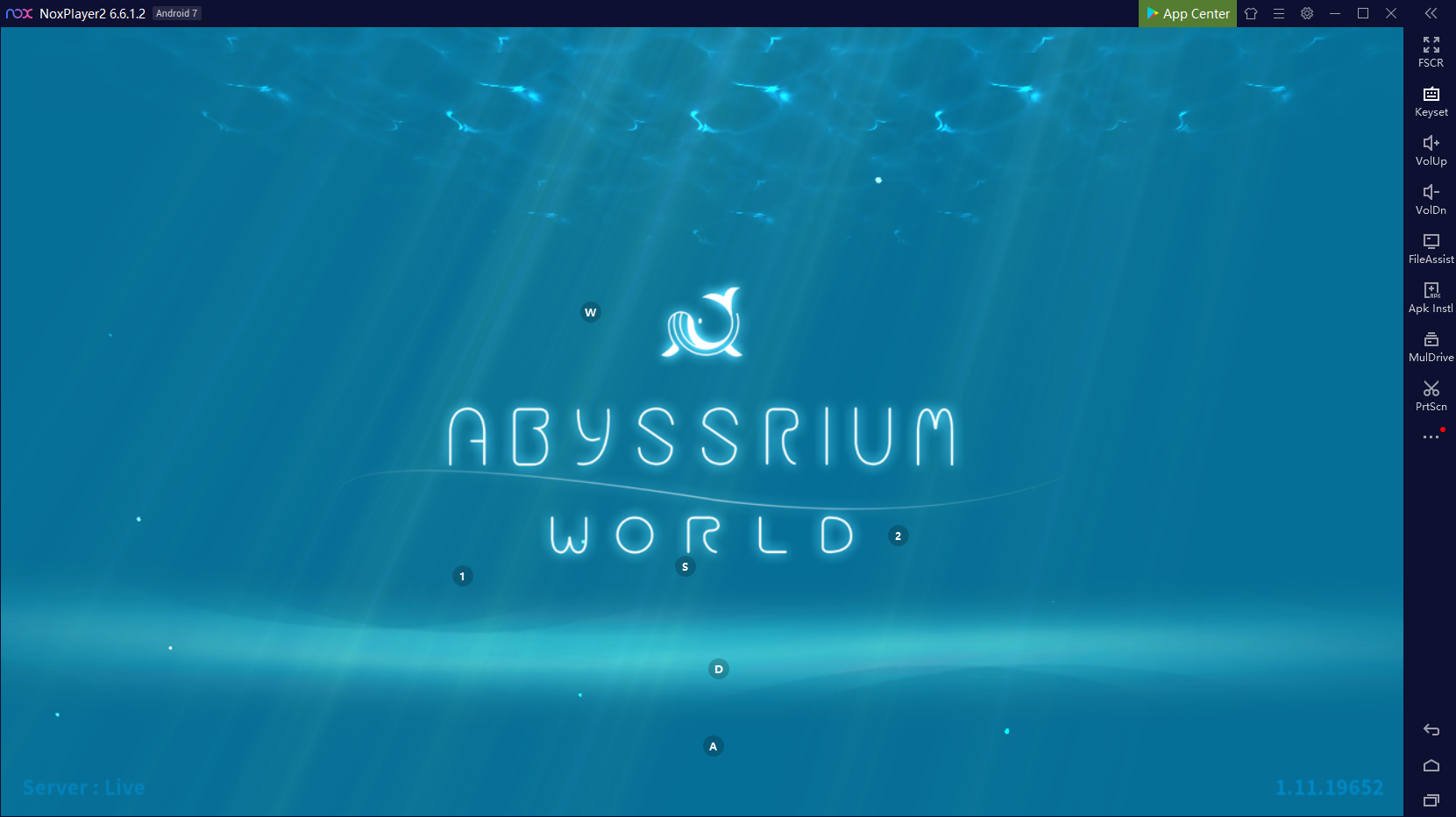 Game Features
Meet all sorts of underwater creatures
Take care of your Colonies that produce Air Bubbles and increase Purity so that your fish can live in a clean ocean. If you make the ocean a clean, beautiful place, different types of fish will come to visit. Make adorable fish friends that will get items for you on Explorations.
Relax with just listening and watching
Don't miss out on using the digital frame mode to view your beautiful ocean floor and fish friends! The quiet, soothing background music will help you relax and sleep better than any ASMR. Welcome to the peaceful Abyssrium World, where neither any competition nor stress can be found. Create a unique seabed filled with pretty coral and different kinds of sea creatures! Are you ready to travel to the fantastic world beneath the waves?
Use Social Media to play with friends
Register friends in the game to visit their underwater worlds. Show how you've decorated your ocean world to your friends.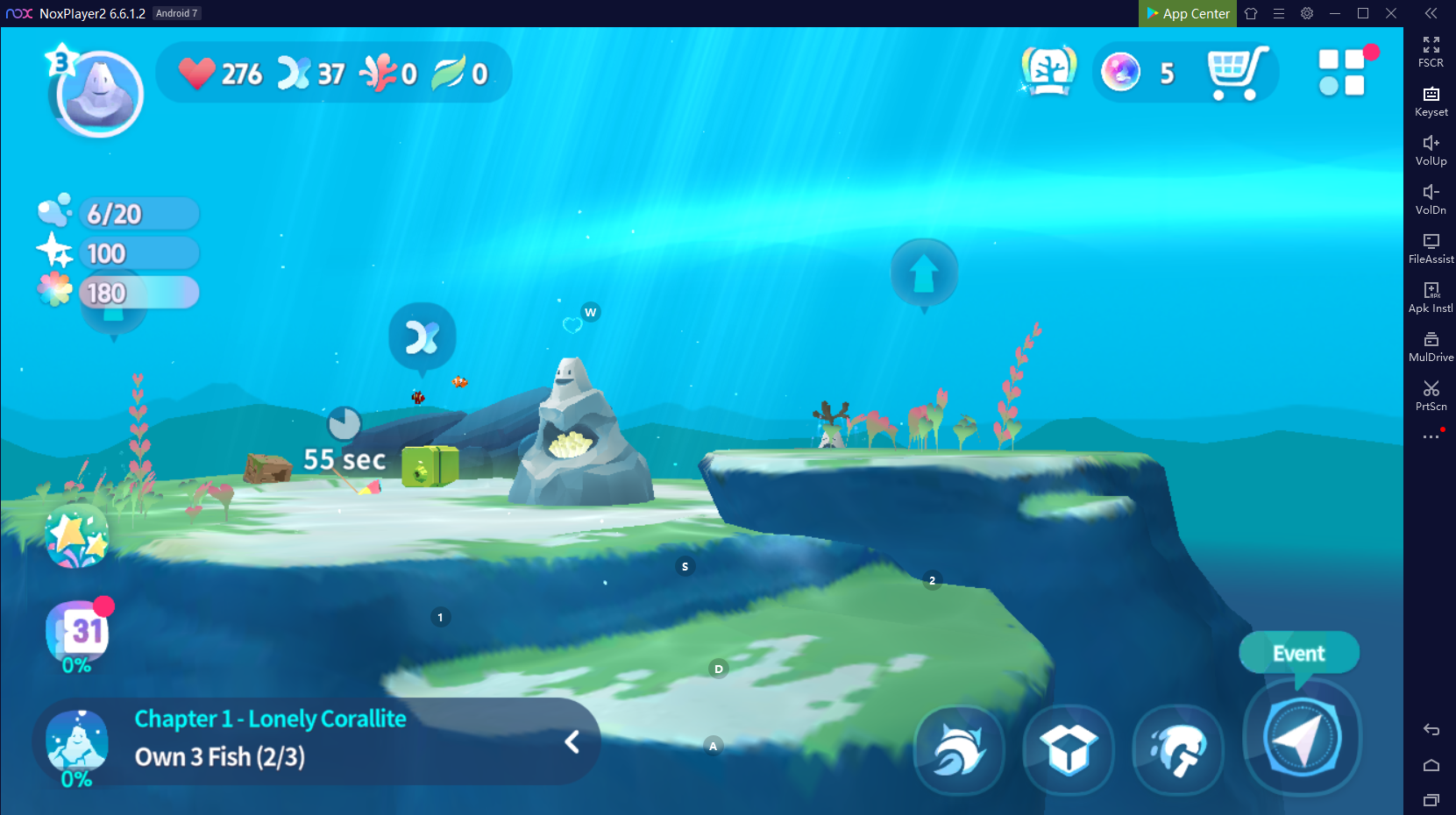 Why Choose NoxPlayer to Play Abyssrium World: Tap Tap Fish on PC
The Best Visual Experience with Larger Screen
Playing games on PC will definitely give you a better visual experience. In Abyssrium World: Tap Tap Fish, many players are addicted to the stunning graphics and the healing and peaceful gaming style. This is also the main reason why the game becomes such popular in a short period. With a larger screen, you can have a clearer and more vivid view of your beautiful Abyssrium World.
Smoother Control with Key Mapping and Mouse
As a simulation game, Abyssrium World: Tap Tap Fish do not need a complex operation. However, if you want to play it on a bigger screen you will have to pass the beginner's guide. NoxPlayer offers you an official recommended key settings that allow you to pass the beginner's guide.
Setting key mapping is not difficult. Head over to the keyboard mapping setting on the right setting menu of NoxPlayer first. After that, you just need to drag the command icon from the display panel to the corresponding position and assign a key for it. If you still feel upset about the complicated key settings, now we have provided you with a detailed tutorial about keyboard mapping on NoxPlayer. You can check this article here: NoxPlayer keyboard control settings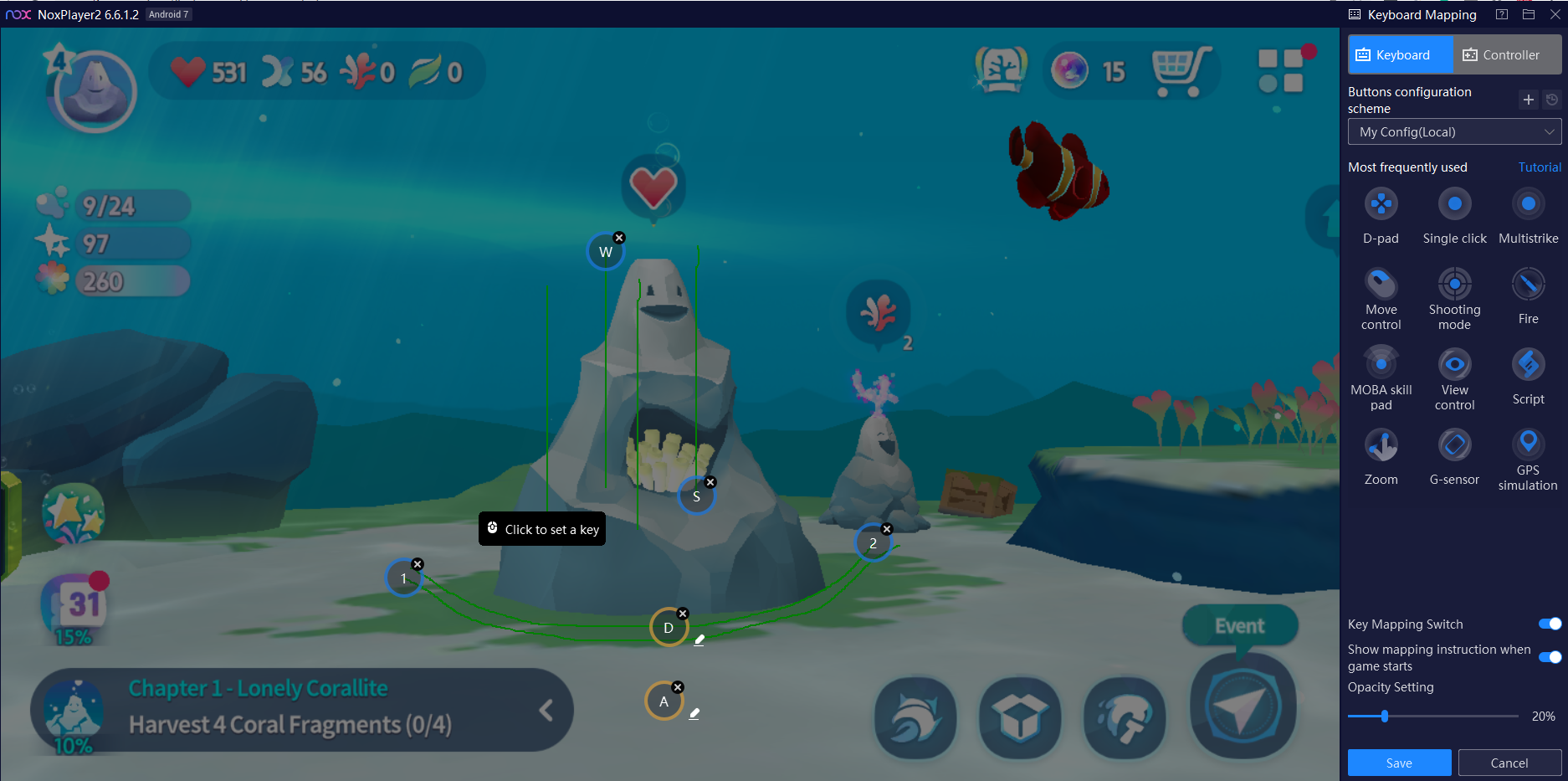 No worries about low battery
There is no doubt that you need to cost lots of time and energy to develop your own Abyssrium World. Therefore, choosing to play Abyssrium World: Tap Tap Fish on PC with NoxPlayer must be a good way to ease the burden of your mobile devices, and you don't need to worry about the battery life of your phone anymore.
Download NoxPlayer at our official website: www.bignox.com
Search for Abyssrium World: Tap Tap Fish with the search bar or with the built-in App Center
Download Abyssrium World: Tap Tap Fish to your computer and starts to play