Download and Play Area F2 on PC with NoxPlayer
Area F2 is a first-person shooting game(FPS) that's openly based on the groundbreaking – and equally epic – "Rainbow Six Siege" and "CS Strikes". Once again, an anti-terrorist commando is faced with the task of locating and neutralizing threats after penetrating into a compromised area. Each team is fully comprised of fellow soldiers controlled by real human players.
In Area F2, the first Close-Quarters Battle (AKA CQB) shooting game on mobile, players fight over ultra-realistic environments as attacker and defender, playing as one of a wide selection of agents, each with their own special ability. All roofs and walls can be reinforced or destroyed, challenging players' skills and tactics as every wall may become a potential entry point.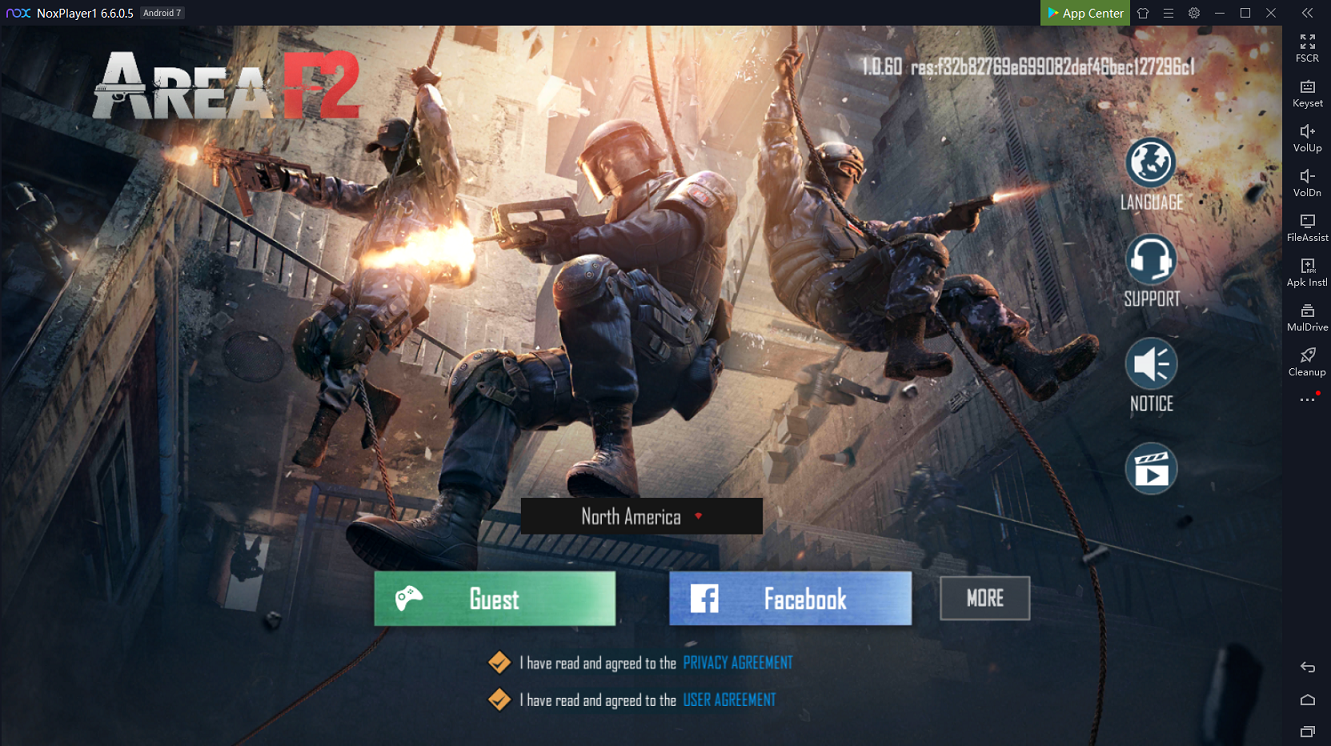 20+ Agents with Exclusive Gadgets
Choose from 20+ elite agents, each based on real-life special forces. Set up a machine gun to lay down suppressing fire, destroy walls with explosive crossbow bolts, or set trip mine at potential entry points. Each agent has its own unique gadget, resulting in a wide range of tactical combinations and interactions.
Breach Windows to Assault
Think three-dimensionally with realistic and varied environments. In these fully destructible environments, attackers can destroy walls to create their own entry points, while defenders can reinforce doors and windows to prevent attacks.
Deploy Drones to Gather Intelligence
Know thy enemy – release drones to find the target, or jam the enemy signal to prevent detection. Winning the information war is half the battle!
Unexpected Attack from Ceilings
Climb the walls and attack from above, or break the ceiling to attack from below in this three-dimensional battlefield.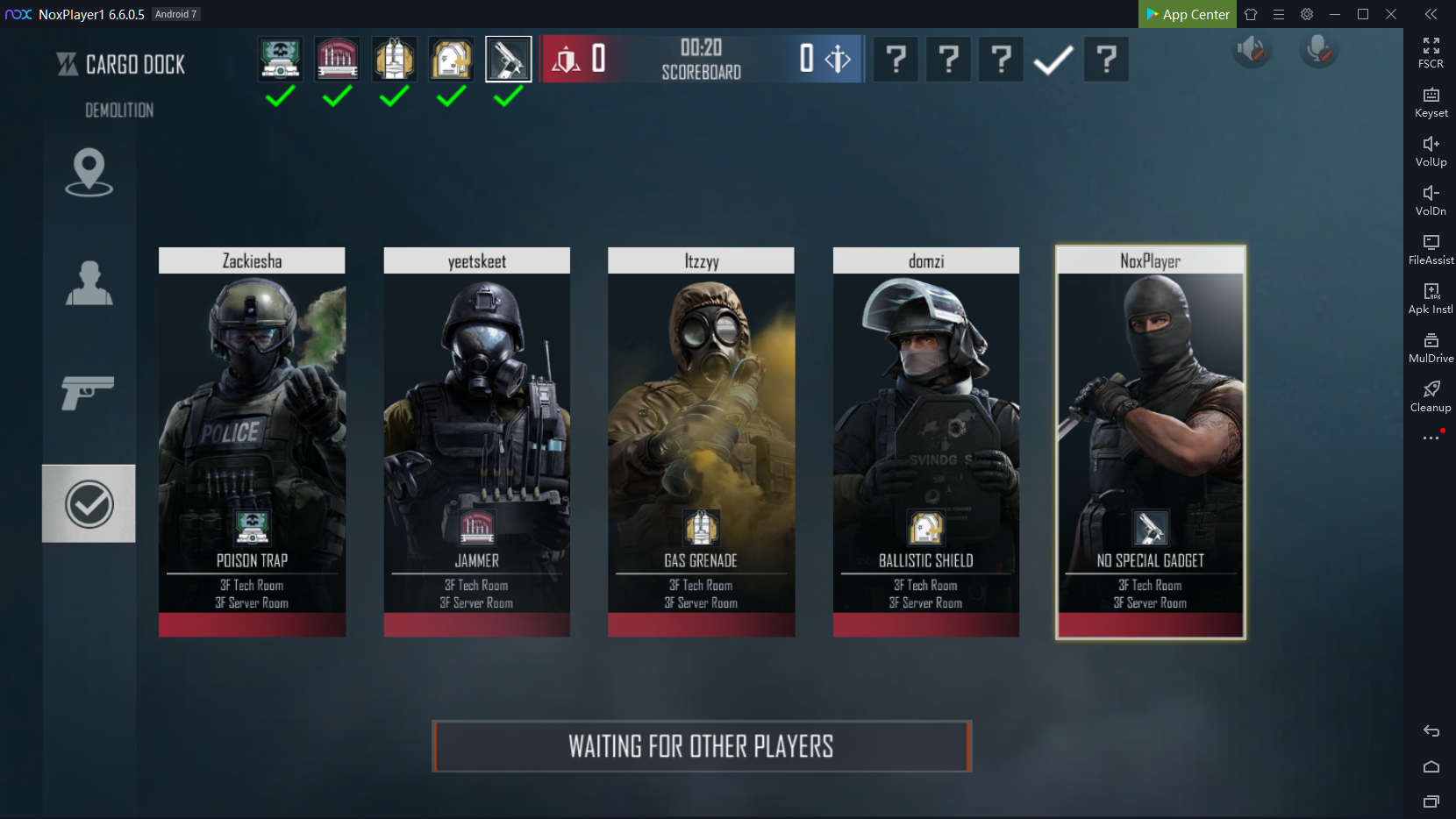 Why Choose NoxPlayer to Play Area F2 on PC
The Best Visual Experience with Larger Screen
Playing games on PC will definitely give you a better visual experience. In Area F2, many players are addicted to those classic agents who are based on real-life special forces. This is also the main reason why the game becomes such popular in a short period. With a larger screen, you can have a clearer and more vivid view of the agents.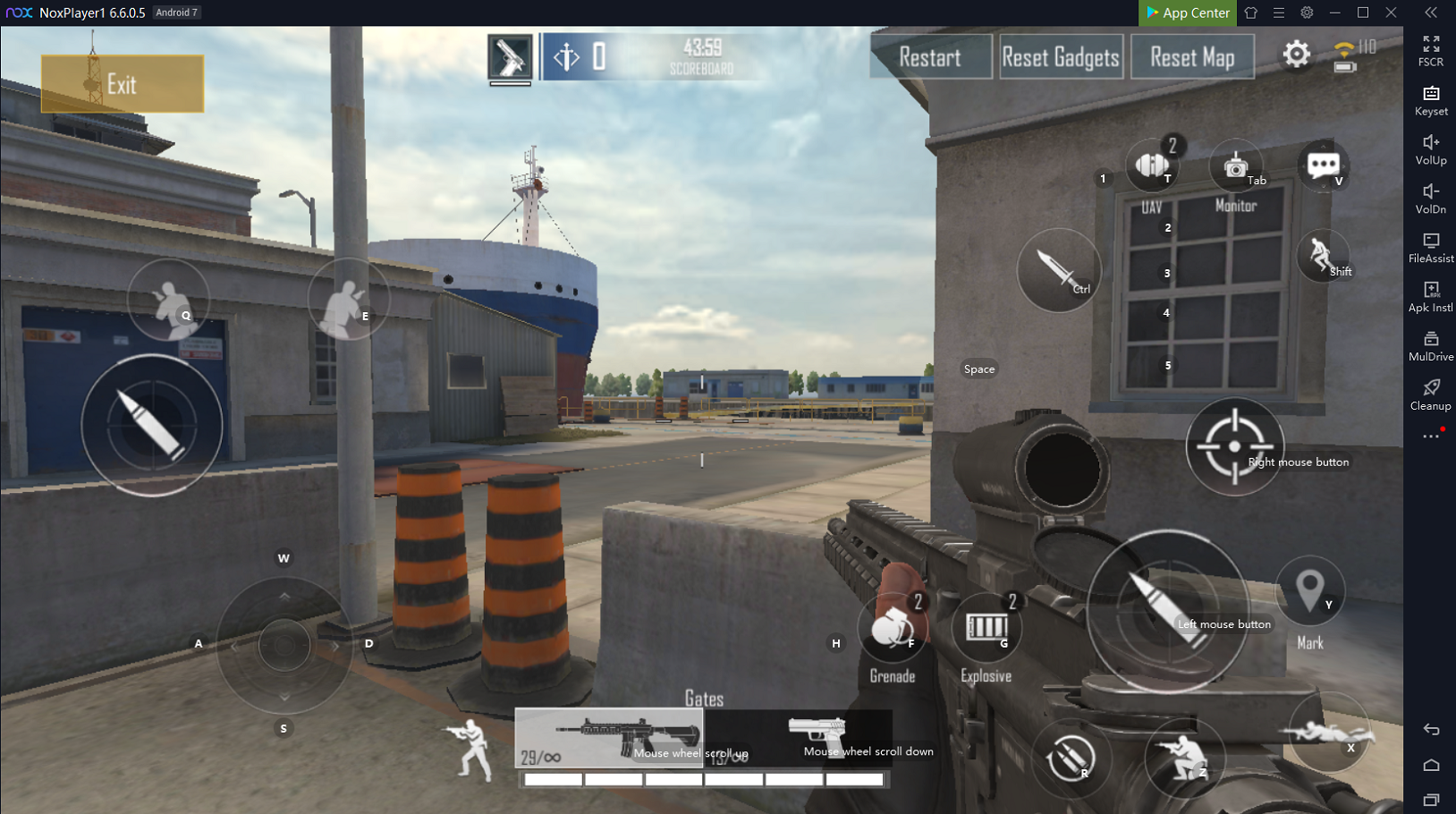 Smoother Control with Keyboard and Mouse
Area F2 features many unique gameplays including a special battle system with different Agents with Exclusive Gadgets. As the battle gets fierce, it is hard for you to control your character with your mobile devices. Therefore, if you play Area F2 on PC with NoxPlayer, the touch screen will be replaced by the keyboard and mouse, which makes the control more flexible for your precise strike.
Setting key mapping is not difficult. Head over to the keyboard mapping setting on the right setting menu of NoxPlayer firstly. After that, you just need to drag the command icon from the display panel to the corresponding position and assign a key for it. If you still feel upset about the complicated key settings, now we have provided you with a detailed tutorial about keyboard mapping on NoxPlayer. You can check this article here: NoxPlayer keyboard control settings
No worries about low battery
There is no doubt that you need to cost lots of time and energy to develop your agents and perfect your skills. Therefore, choosing to play Area F2 on PC with NoxPlayer must be a good way to ease the burden of your mobile devices, and you don't need to worry about the battery life of your phone anymore.
To play it on your PC, just install NoxPlayer Android Emulator on your computer, sign in to your Google account, then search and install Area F2 using the search bar on the desktop or the built-in App Center.