Download and Play DRAGON BALL LEGENDS on PC with NoxPlayer
DRAGON BALL LEGENDS is an anime action Role Playing Game(RPG) based on the famous DRAGON BALL animate series. The ultimate DRAGON BALL game features epic 3D visuals designed by Akira Toriyama, the mysterious Saiyan known as Shallot! Join Shallot and the rest of your favorite DRAGON BALL characters to help regain his memory and save the world!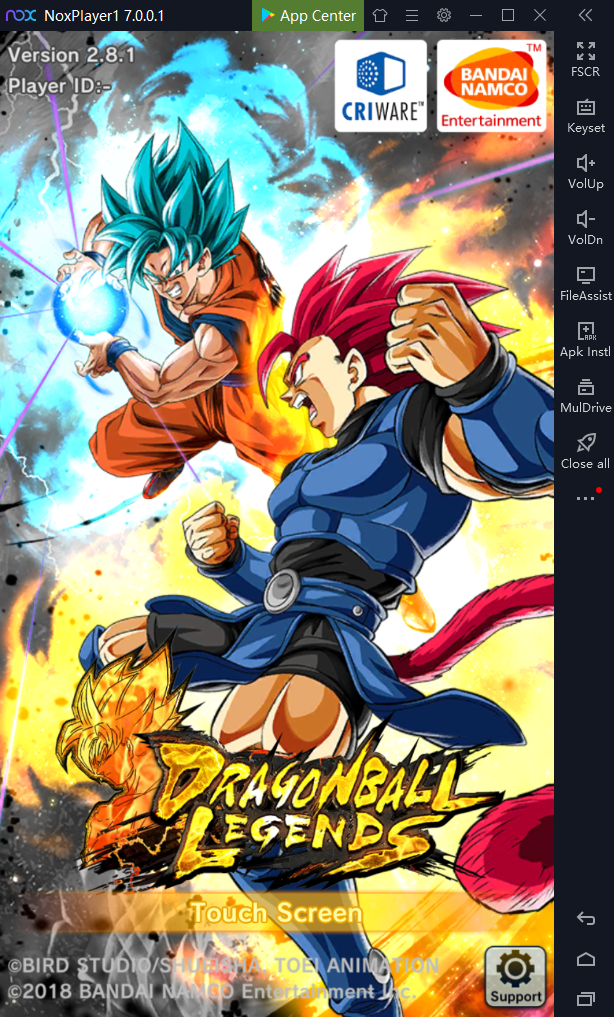 Game Feature
The Best Anime Action RPG
· Intuitively control your favorite DRAGON BALL fighters in 3D
· Use simple card-based attack gameplay to unleash combos
· Fill DRAGON BALL slots during the battle to trigger the powerful team-based Rising Rush attack
Stunning Anime World of Dragon Ball
· Classic DB anime action recreated with high-quality 3D characters and stages
· Smooth character animations feature modern takes of iconic special moves
· Also featuring Character Voice acting
Original Storyline
· Play as the all-new character designed by Akira Toriyama!
· Experience a new adventure with Goku and all your favorite characters
Summon Iconic Characters
· Popular characters from DBZ, DBS, DBGT anime series are present
· From Goku's Super Saiyan forms, Frieza, Cell, Krilin to Tien, many fan favorites join this anime action RPG
· Create the ultimate anime DB party for battle
Live PvP Battles
· Compete in Real-Time battles against DRAGON BALL fans from around the world.
· Train and power up your DB characters and crush the competition
· Battle against Friends or Rivals and rank up the leaderboard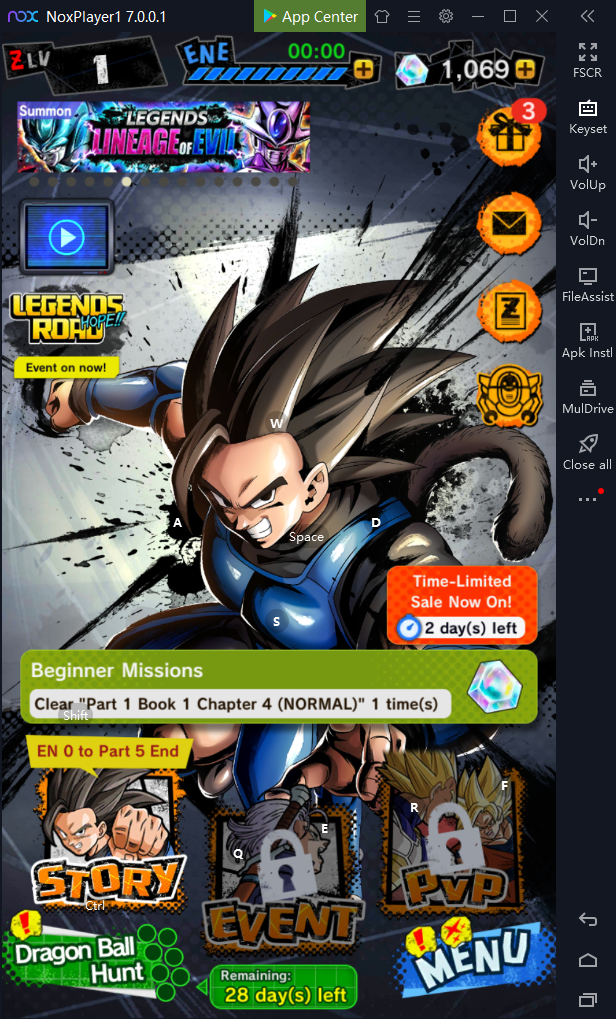 Why Choose NoxPlayer to Play DRAGON BALL LEGENDS on PC
The Best Visual Experience with Larger Screen
Playing mobile games on PC will definitely give you a better visual experience. In DRAGON BALL LEGENDS, many players are addicted to the 3D animate characters from the DRAGON BALL series and the spacial battle system with the cool combo. This is also the main reason why the game becomes such popular in a short period. With a larger screen, you can have a clearer and more vivid view of your characters.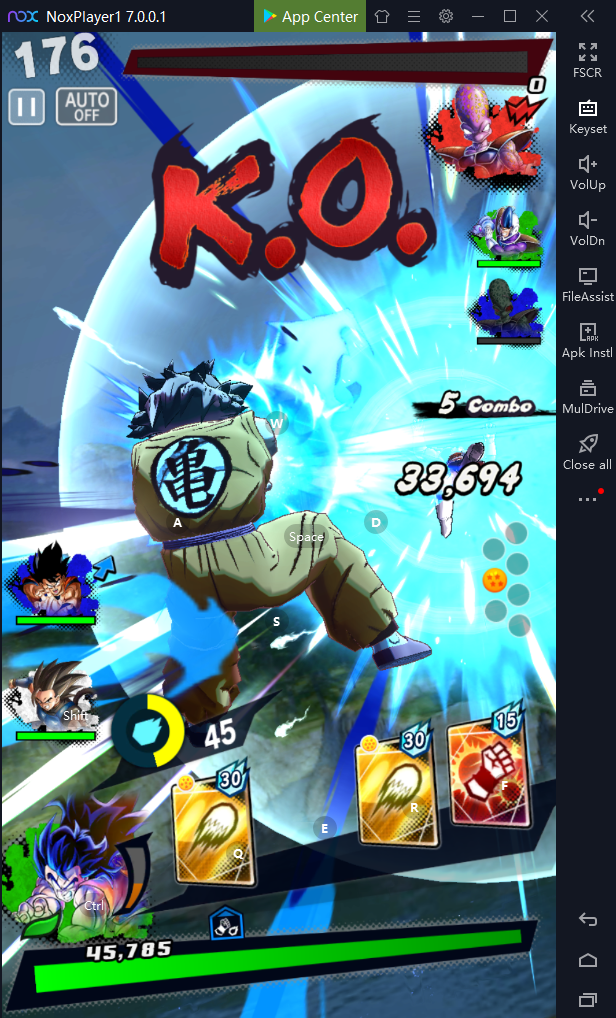 Smoother Control with Key Mapping and Mouse
DRAGON BALL LEGENDS features many unique gameplays including a special story system with different levels. As the battle gets fierce, it is hard for you to control your animate characters with your mobile devices. Therefore, if you play DRAGON BALL LEGENDS on PC with NoxPlayer, the touch screen will be replaced by the key mapping and mouse, which makes the control more easy, flexible, and precise. Moreover, you can also play DRAGON BALL LEGENDS with gamepad and controller, it will definitely give you a different experience.
Setting key mapping is not difficult. Head over to the keyboard mapping setting on the right setting menu of NoxPlayer firstly. After that, you just need to drag the command icon from the display panel to the corresponding position and assign a key for it. If you still feel upset about the complicated key settings, now we have provided you with a detailed tutorial about keyboard mapping on NoxPlayer. You can check this article here: NoxPlayer keyboard control settings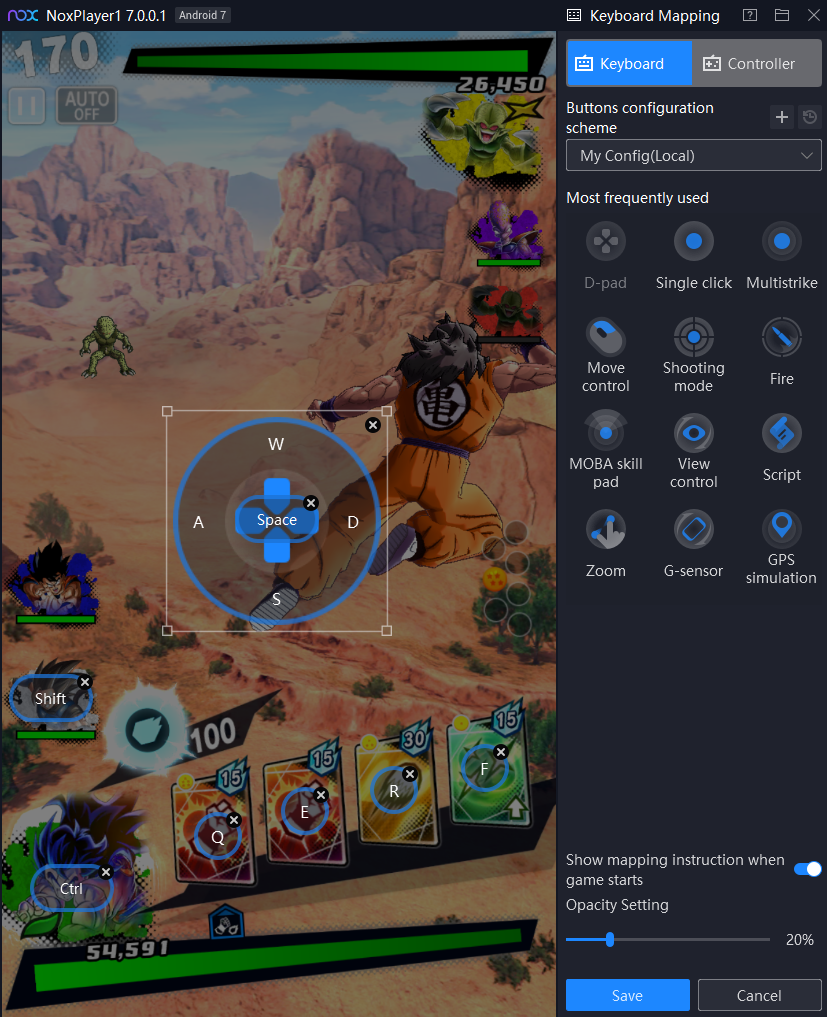 No worries about low battery
There is no doubt that you need to cost lots of time and energy to develop your characters and build a perfect team. Therefore, choosing to play DRAGON BALL LEGENDS on PC with NoxPlayer must be a good way to ease the burden of your mobile devices, and you don't need to worry about the battery life of your phone anymore.
Download NoxPlayer at our official website: www.bignox.com
Search for DRAGON BALL LEGENDS with the search bar or with the built-in App Center
Download DRAGON BALL LEGENDS to your computer and start to play