Download and Play EVE Echoes on PC with NoxPlayer
EVE Echoes is a brand-new sci-fi space sandbox MMO with stunning graphics and 3D effect developed by Netease Game, it brings the authentic EVE Online experience to mobile. In EVE Echoes, players will be able to forge their own path to glory within a massive space sandbox environment, forming alliances with other pilots from across the galaxy to shape the game's persistent universe.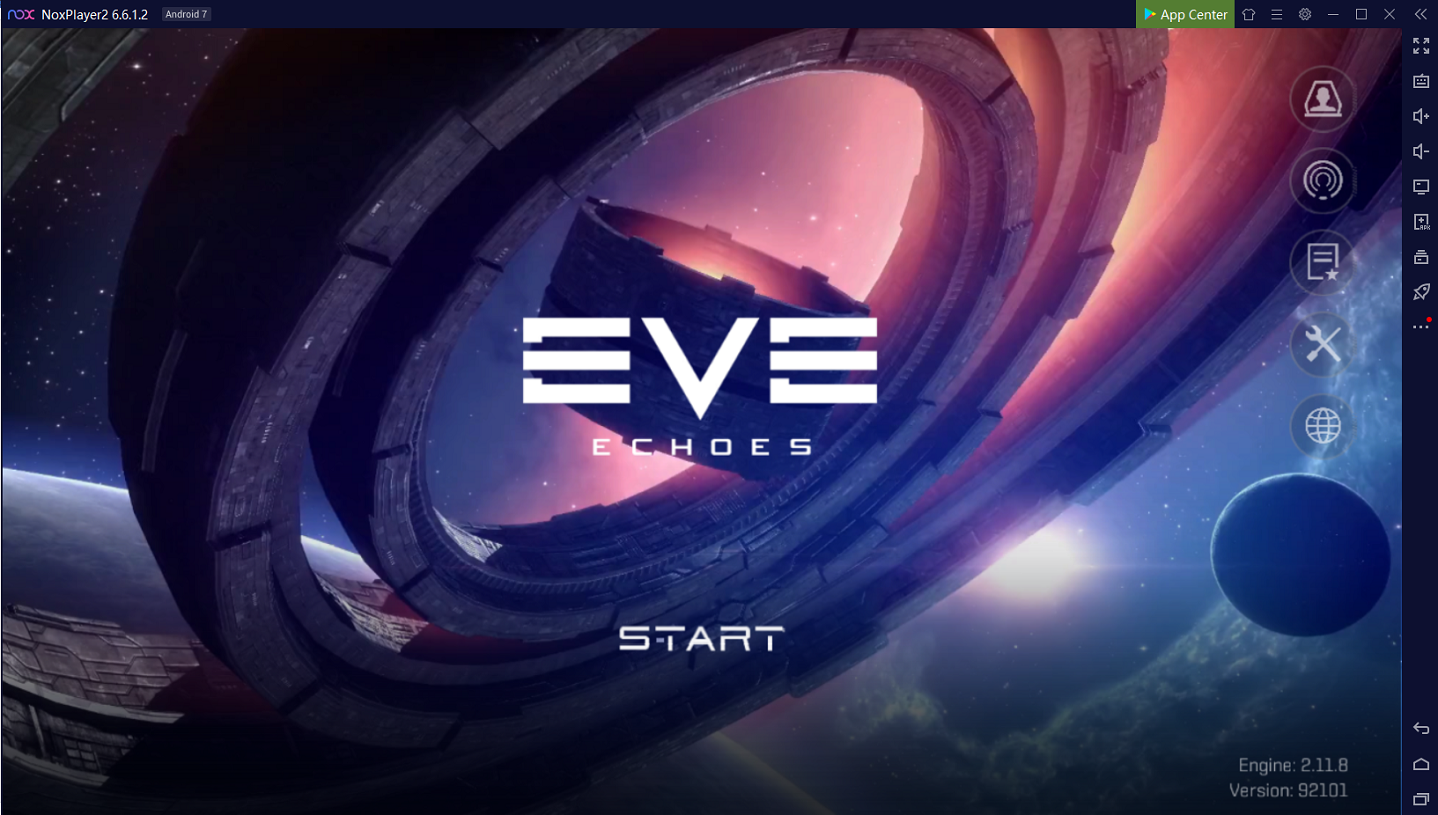 Game Features
An official immersive sci-fi sandbox MMO
EVE Echoes exists in a parallel New Eden for players. Developed based on the signature gameplay of EVE Online, players can enjoy an original and authentic EVE experience on mobile devices.
Unfold Across 8000+ Star Systems
EVE Echoes is a sandbox where players are free to choose their role and playstyle in a vast universe, pursuing whatever they desire in-game, including combat, exploration, industry, trade and more.
Create Your Own Sci-Fi Legacy 
In the magnificent interstellar universe of EVE Echoes, players can fly more than 100 ships and choose unique ship SKINs. The Capsuleers themselves are the primary narrators in their own huge science fiction epic.
Engage in PvP fleet warfare
EVE Echoes provides a never-seen-before combat environment, supporting large-scale battles of up to 100 players. Join up with your allies and test your combat skills in thrilling space battles.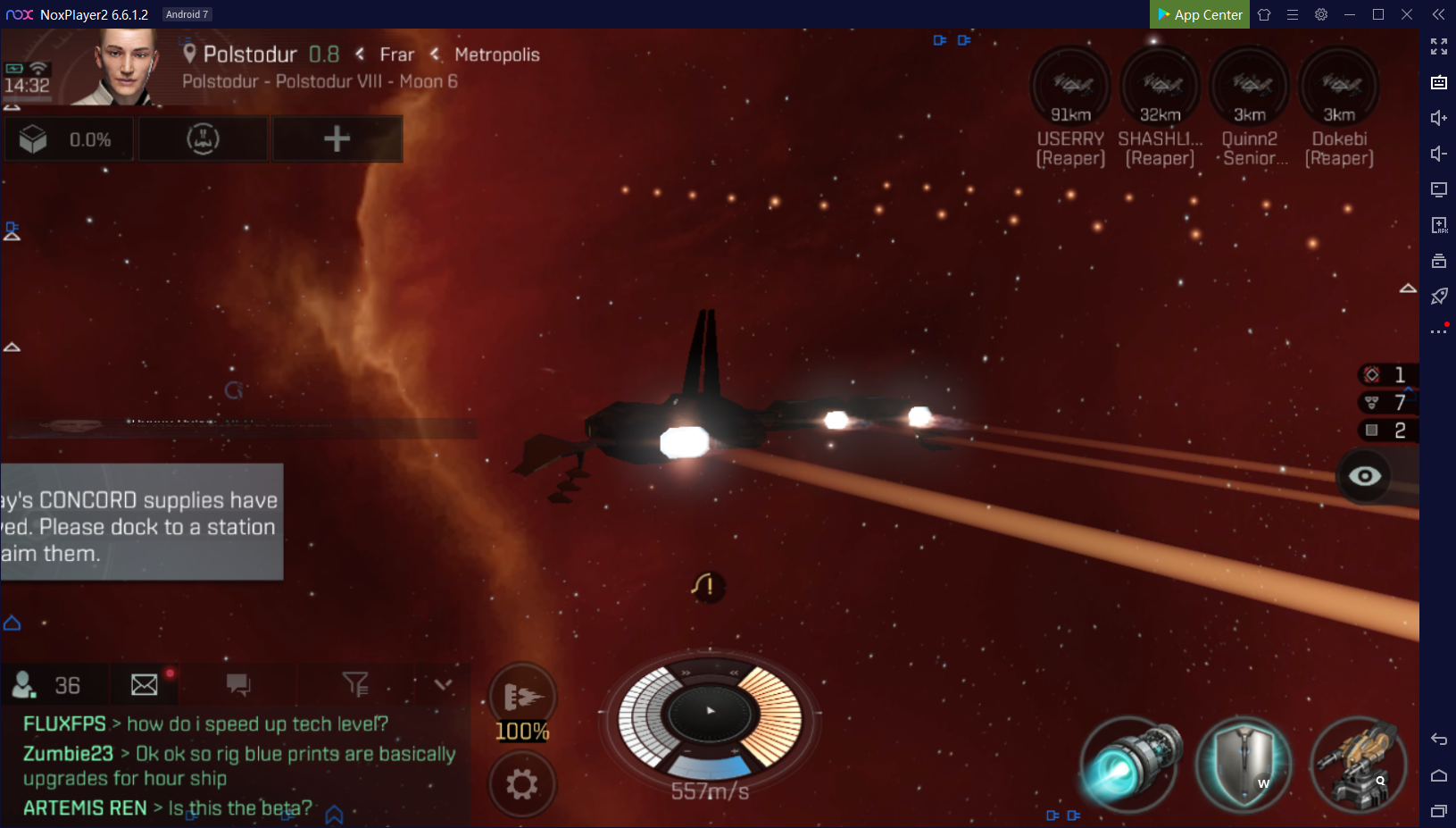 Why Choose NoxPlayer to Play EVE Echoes on PC
The Best Visual Experience with Larger Screen
Playing games on PC will definitely give you a better visual experience. In EVE Echoes, many players are addicted to the stunning graphics and 3D effect, especially in space. Besides, the brand-new sandbox MMO makes for hardcore sci-fi gamers. This is also the main reason why the game becomes such popular in a short period. With a larger screen, you can have a clearer and more vivid view of the universe and space stations.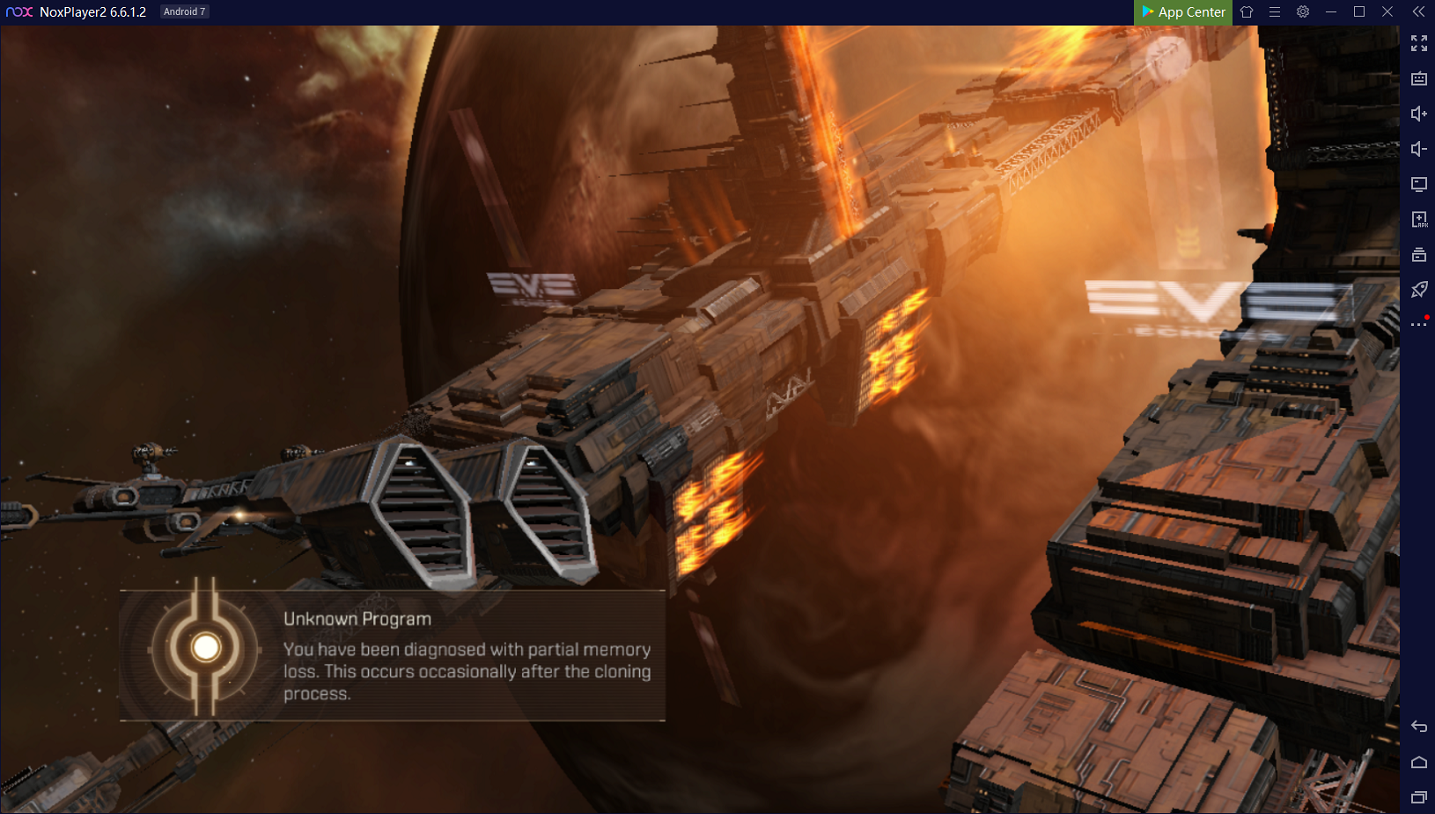 Smoother Control with Key Mapping and Mouse
EVE Echoes also features the unique Star Systems, you can explore and loot different planets and space stations. However, as the game gets fierce, it is hard for you to control your space ship with your mobile devices if you want to take down the enemies while exploring the perfect view of space. Therefore, if you play EVE Echoes with NoxPlayer, the touch screen will be replaced by the keyboard and mouse, which makes the control more flexible and precise.
Setting key mapping is not difficult. Head over to the keyboard mapping setting on the right setting menu of NoxPlayer first. After that, you just need to drag the command icon from the display panel to the corresponding position and assign a key for it. If you still feel upset about the complicated key settings, now we have provided you with a detailed tutorial about keyboard mapping on NoxPlayer. You can check this article here: NoxPlayer keyboard control settings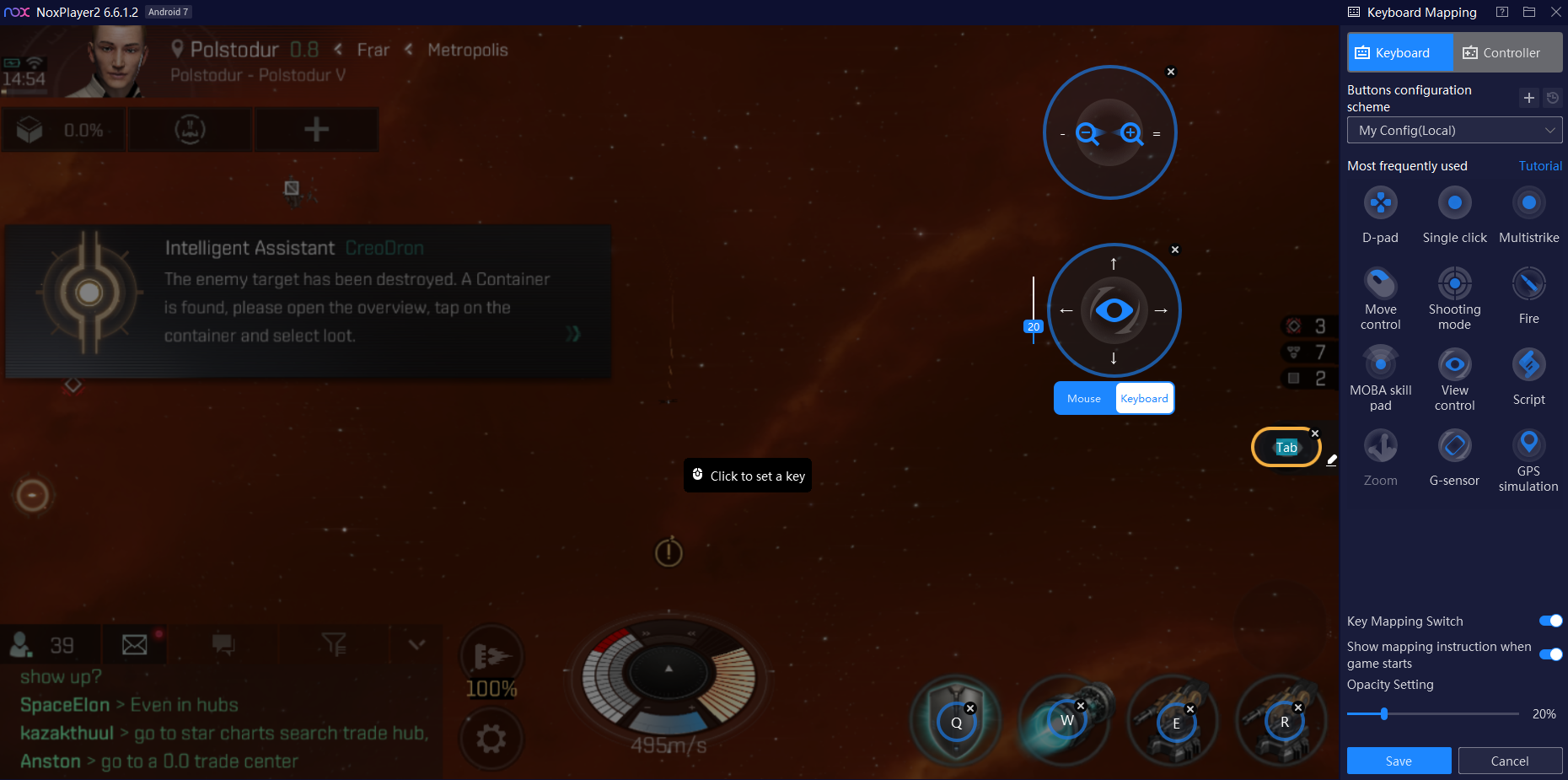 No worries about low battery
There is no doubt that you need to cost lots of time and energy to develop your pilot and upgrade the space ships. Therefore, choosing to play EVE Echoes on PC with NoxPlayer must be a good way to ease the burden of your mobile devices, and you don't need to worry about the battery life of your phone anymore.
Download NoxPlayer at our official website: www.bignox.com
Search for EVE Echoes with the search bar or with the built-in App Center
Download EVE Echoes to your computer and start to play