Download and Play Exos Heroes on PC with NoxPlayer
Exos Heroes is a classic Role Playing Game(RPG) developed by LINE Games. In Exos Heroes, you can experience the grand adventure to search for 'Exestruk', the missing sword of the emperor, and the curse of the ancient dragon! Get ready to face the evil forces threatening the peace of the Exos Continent!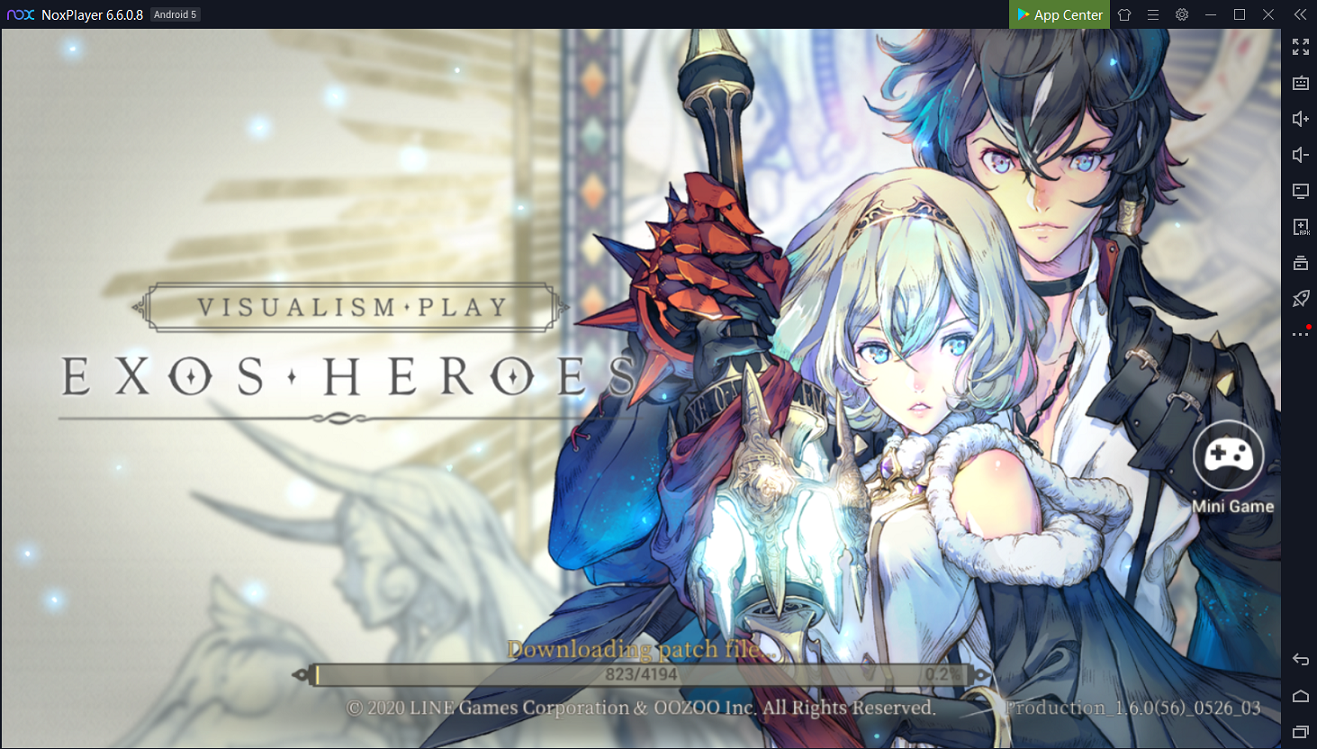 Game Features
Exos Heroes has collected over 200 heroes with unique character designs. Here, you can enjoy the awesome play with a powerful Fatecore and feel the Fiery intense battles that bring satisfaction to both your eyes and heart!
Ride on the ancient Airship awoken from a deep slumber to go an adventure!
Hi, warriors! Welcome to the mystical fantasy land where Airships roam the sky. You can become the Airship captain and feel the vast world! Join the ancient dragon Bitru and treasure hunter Zeon in this original RPG and experience this fascinating story unfold before your eyes.
Walk and run! World-map with freedom!
This world is full of exciting content where you can explore the lost ruins and hunt for lost treasures. Experience the unique contents of Exos, the original RPG on mobile!
Enjoy a new type of RPG with a battle system like no other!
Take advantage of the Guardian Stone system to 'break' the enemy, and add more fun to strategic battles!
Epic graphics! It's not a cinematic video!
Intense battles in a fairytale-like world! Thrilling skill actions! Experience the true fun of turn-based game through strategic battles! Illustrations of beautiful characters, and the fantasy world of magnificent landscapes.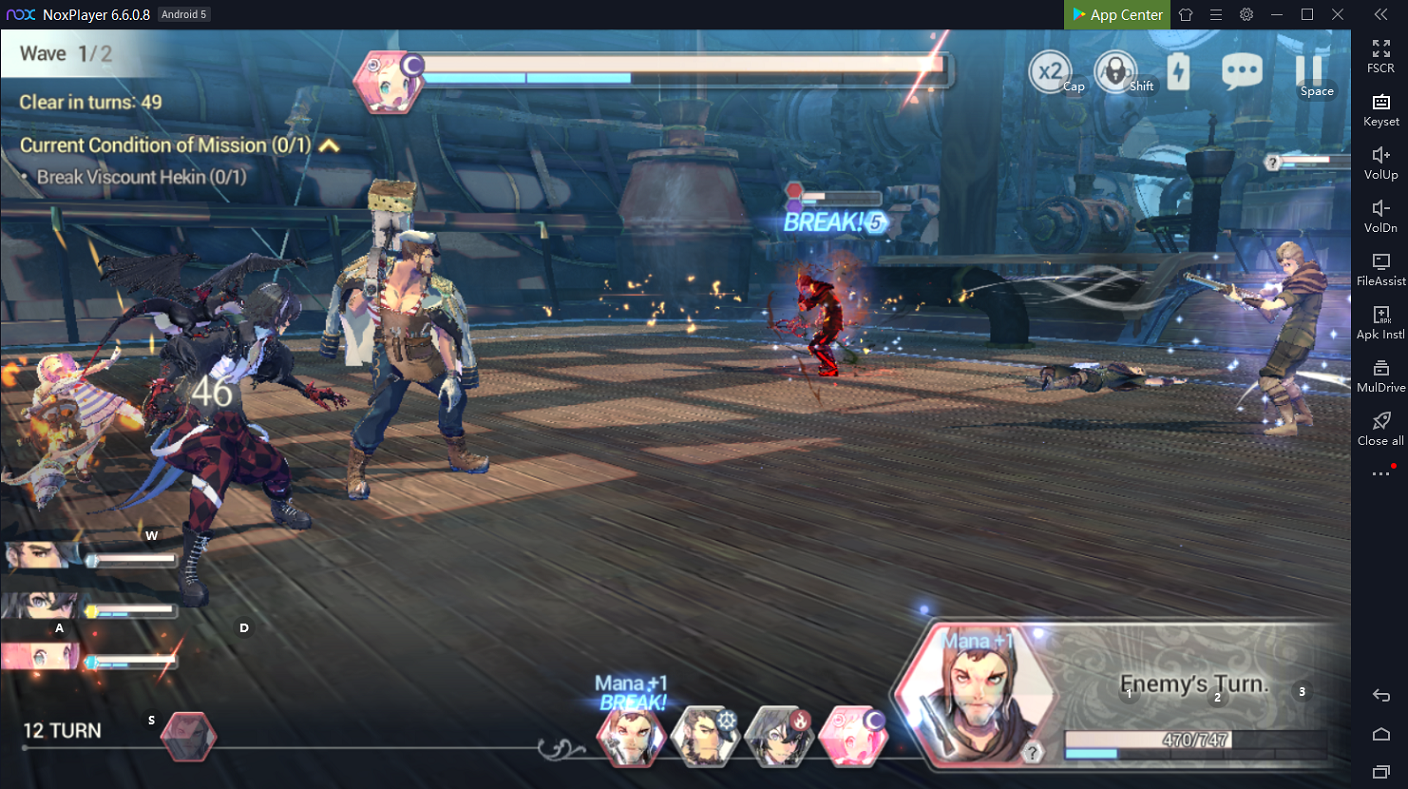 Why Choose NoxPlayer to Play Exos Heroes on PC
The Best Visual Experience with Larger Screen
Playing games on PC will definitely give you a better visual experience. In Exos Heroes, many players are addicted to the illustrations of beautiful characters, and the fantasy world of magnificent landscapes. This is also the main reason why the game becomes such popular in a short period. With a larger screen, you can have a clearer and more vivid view of your heroes.
Smoother Control with Keyboard and Mouse
Exos Heroes features many unique gameplays including a special battle system with different heroes. As the battle gets fierce, it is hard for you to control your heroes with your mobile devices. Therefore, if you play Exos Heroes on PC with NoxPlayer, the touch screen will be replaced by the keyboard and mouse, which makes the control more flexible for your precise strike.
Setting key mapping is not difficult. Head over to the keyboard mapping setting on the right setting menu of NoxPlayer firstly. After that, you just need to drag the command icon from the display panel to the corresponding position and assign a key for it. If you still feel upset about the complicated key settings, now we have provided you with a detailed tutorial about keyboard mapping on NoxPlayer. You can check this article here: NoxPlayer keyboard control settings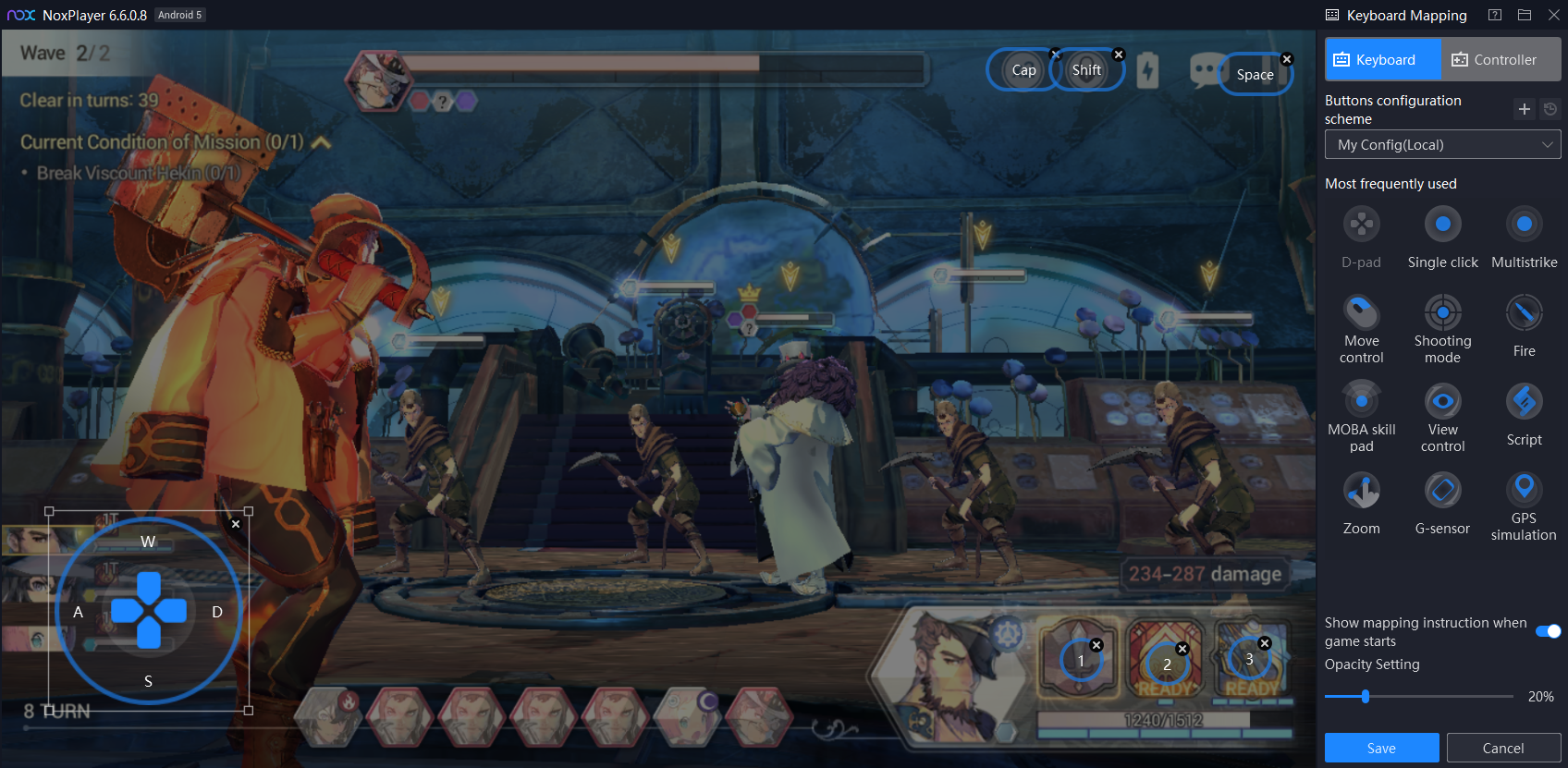 No worries about low battery
There is no doubt that you need to cost lots of time and energy to develop your anime heroes and build a perfect team. Therefore, choosing to play Exos Heroes on PC with NoxPlayer must be a good way to ease the burden of your mobile devices, and you don't need to worry about the battery life of your phone anymore.
Download NoxPlayer at our official website: www.bignox.com
Search for Exos Heroes with the search bar or with the built-in App Center
Download Exos Heroes to your computer and start to play