Download and Play Fallout Shelter on PC with NoxPlayer
Fallout Shelter is a popular apocalypse survival mobile game based on the human extinction background. It is loved by many gamers and won many awards such as Mobile Game of the Year – 2016 DICE Awards, Winner 2015 Golden Joystick Best Handheld/Mobile Game, and Google Play Best of 2015.
How to Play Fallout Shelter on PC with NoxPlayer?
Build The Perfect Vault
Create a brighter future…underground! Select from a variety of modern-day rooms to turn an excavation beneath 2,000 feet of bedrock into the very picture of Vault Life.
Oversee a Thriving Community
Get to know your Dwellers and lead them to happiness. Find their ideal jobs and watch them flourish. Provide them with outfits, weapons, and training to improve their abilities.
Customize The Dwellers
Turn worthless junk into useful items with Crafting! Customize the look of any dweller in the Barbershop.
Prosper
A well-run Vault requires a variety of Dwellers with a mix of skills. Build a Radio Room to attract new Dwellers. Or, take an active role in their personal lives; play matchmaker and watch the sparks fly!
Explore The Wasteland
Send Dwellers above ground to explore the blasted surface left behind and seek adventure, handy survival loot, or unspeakable death. Find new armor and weapons, gain experience, and earn Caps. But don't let them die!
Protect Your Vault
From time to time, idyllic Vault life may be disrupted by the dangers of post-nuclear life. Prepare your Dwellers to protect against threats from the outside…and within.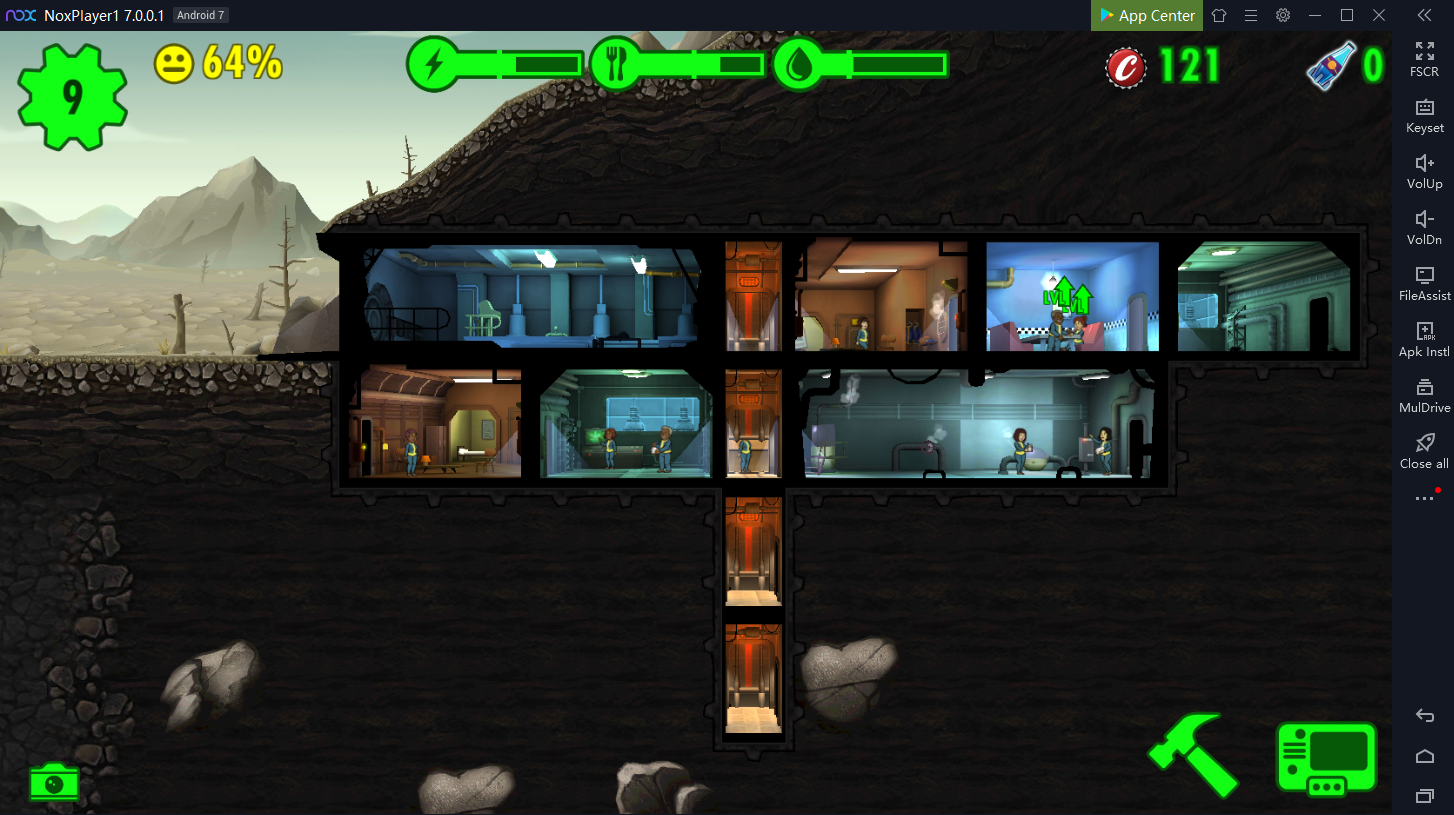 Why Choose NoxPlayer to Play Fallout Shelter on PC
The Best Visual Experience with Larger Screen
Playing games on PC will definitely give you a better visual experience. In Fallout Shelter, many players are addicted to the special game system and unique ideas about this game. This is also the main reason why the game becomes such popular in a short period. With a larger screen, you can have a clearer and more vivid view of your dwellers and your vaults.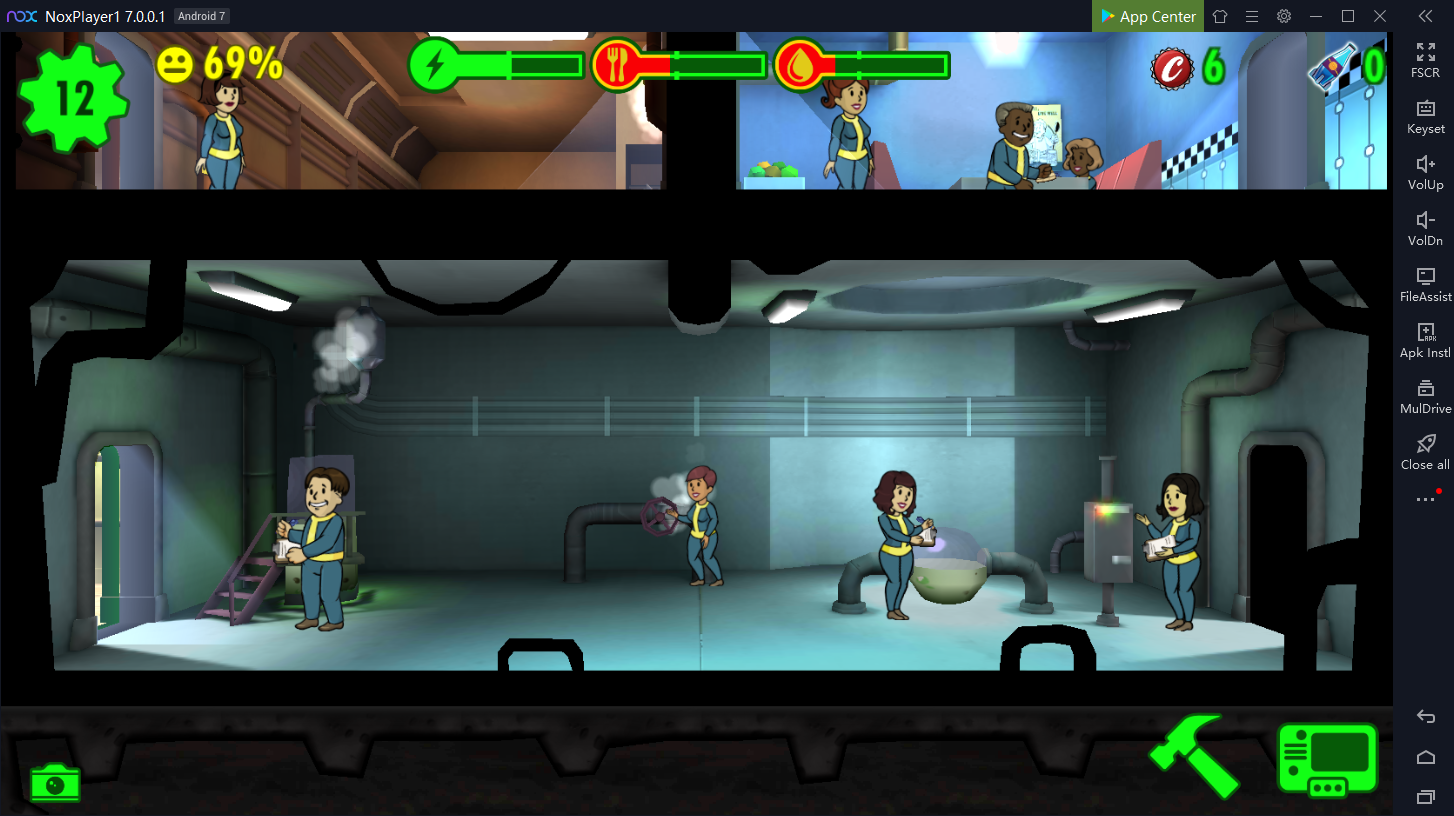 No worries about low battery
There is no doubt that you need to cost lots of time and energy to develop your vaults and take care of every dweller in it. Therefore, choosing to play Fallout Shelter on PC with NoxPlayer must be a good way to ease the burden of your mobile devices, and you don't need to worry about the battery life of your phone anymore.
Download NoxPlayer at our official website: www.bignox.com
Search for Fallout Shelter with the search bar or with the built-in App Center
Download Fallout Shelter to your computer and start to play