Download and Play Guardian Tales on PC with NoxPlayer
Guardian Tales is an old fashion but classic dungeon adventure Role Playing Game(RPG) developed by Kakao Games that also developed Dango, Friends Popcorn, and Run away! Ghost! Let's begin your adventure in Kanterbury, a world in turmoil from the Invaders' attack, destined to be saved by the Legendary Guardian!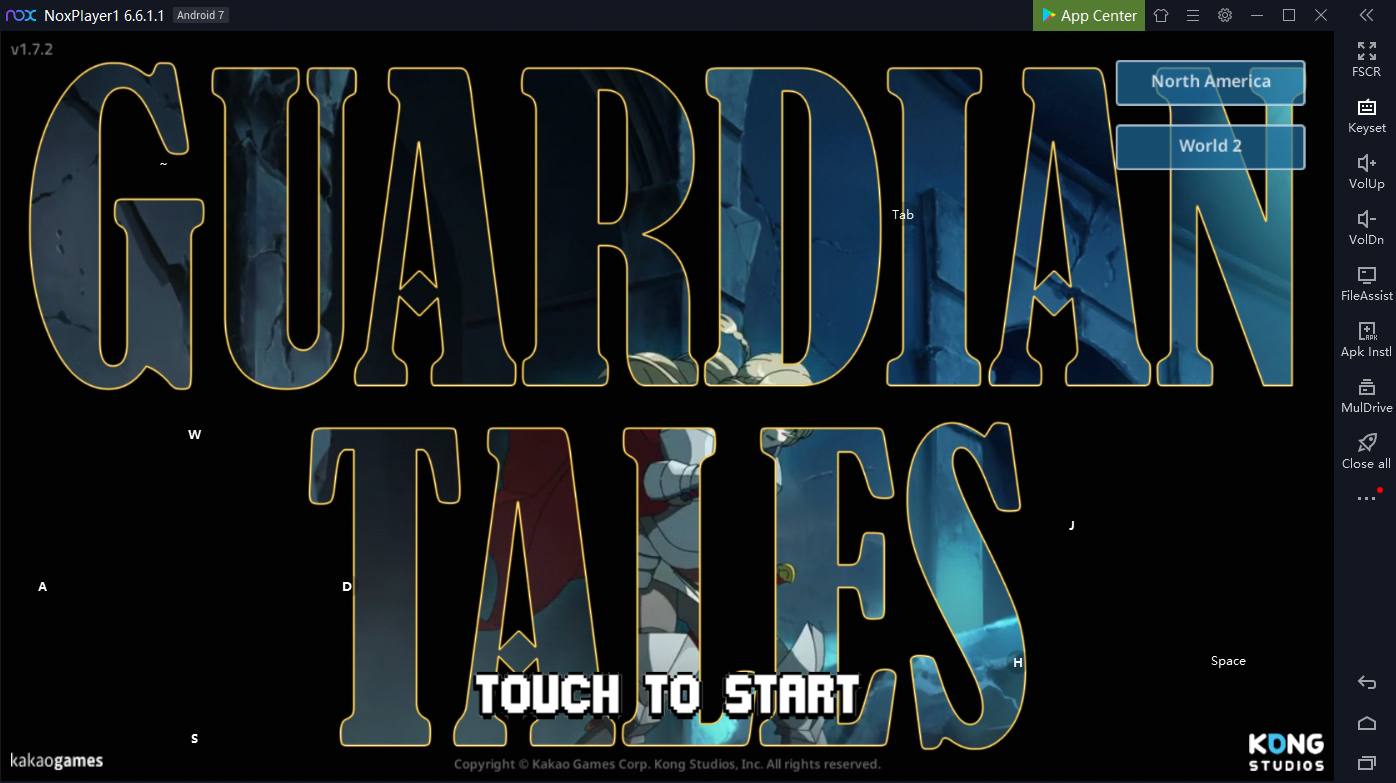 Game Features
Puzzle Solving Gameplay
Lift heavy boulders, throw explosive bombs, and sling yourself across obstacles to discover hidden pathways to amazing treasures!
Strategic Action Combat
Dodge your way to victory against powerful foes and massive bosses!
Challenging Dungeons & Bosses
Explore dark and dangerous dungeons to challenge the behemothic bosses that reside within! Evil pig monsters beware, the hero has arrived!
Hero and Weapon Collection
It's dangerous to go alone! Collect and choose from over 50 Heroes and 100 different weapons – each with their own unique abilities!
Create a Guild with Friends
Make new friends, show off your heroes, and party it up in the Guild House! Oh, and go easy on the Guild Scarecrow.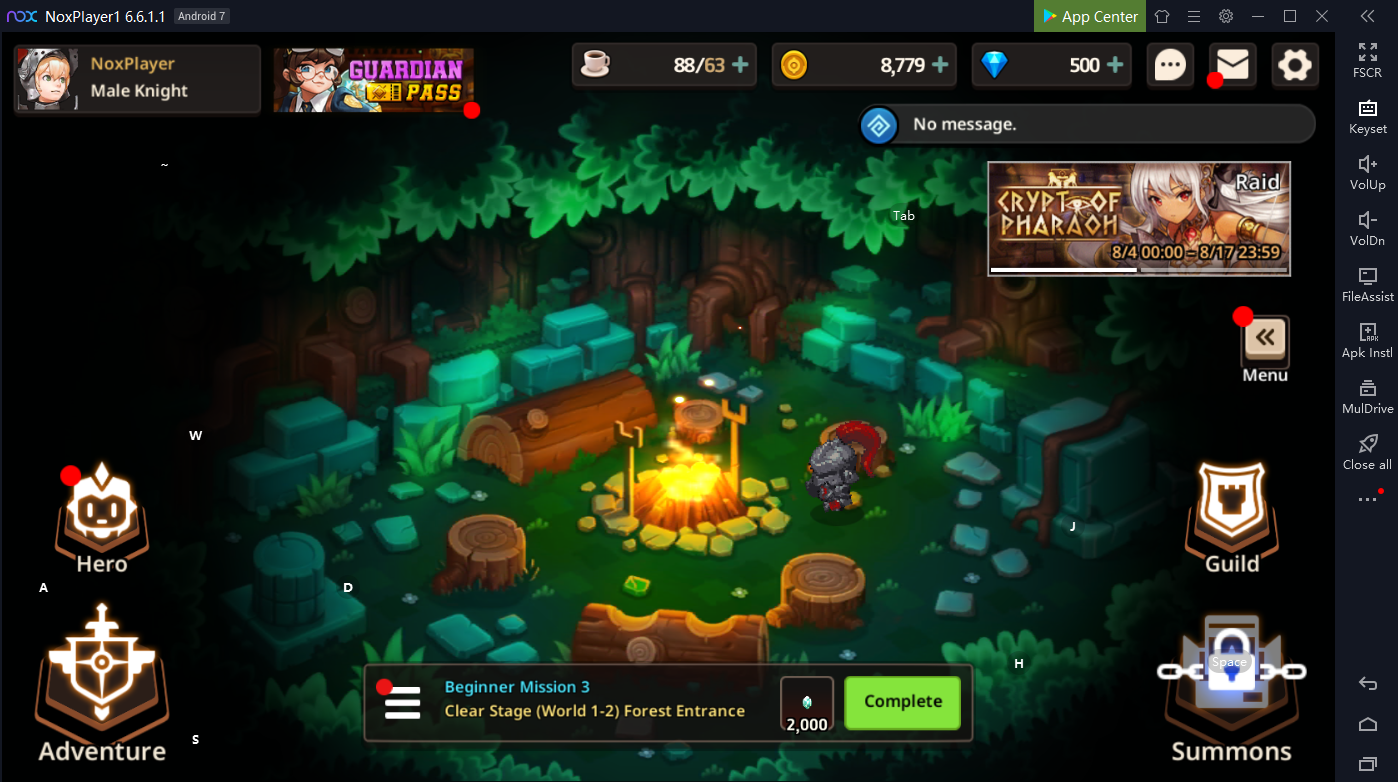 Why Choose NoxPlayer to Play Guardian Tales on PC
The Best Visual Experience with Larger Screen
Playing games on PC will definitely give you a better visual experience. In Guardian Tales, many players are addicted to the puzzle-solving gameplay and the classic dungeon system. This is also the main reason why the game becomes such popular in a short period. With a larger screen, you can have a clearer and more vivid view of your character and the dungeon.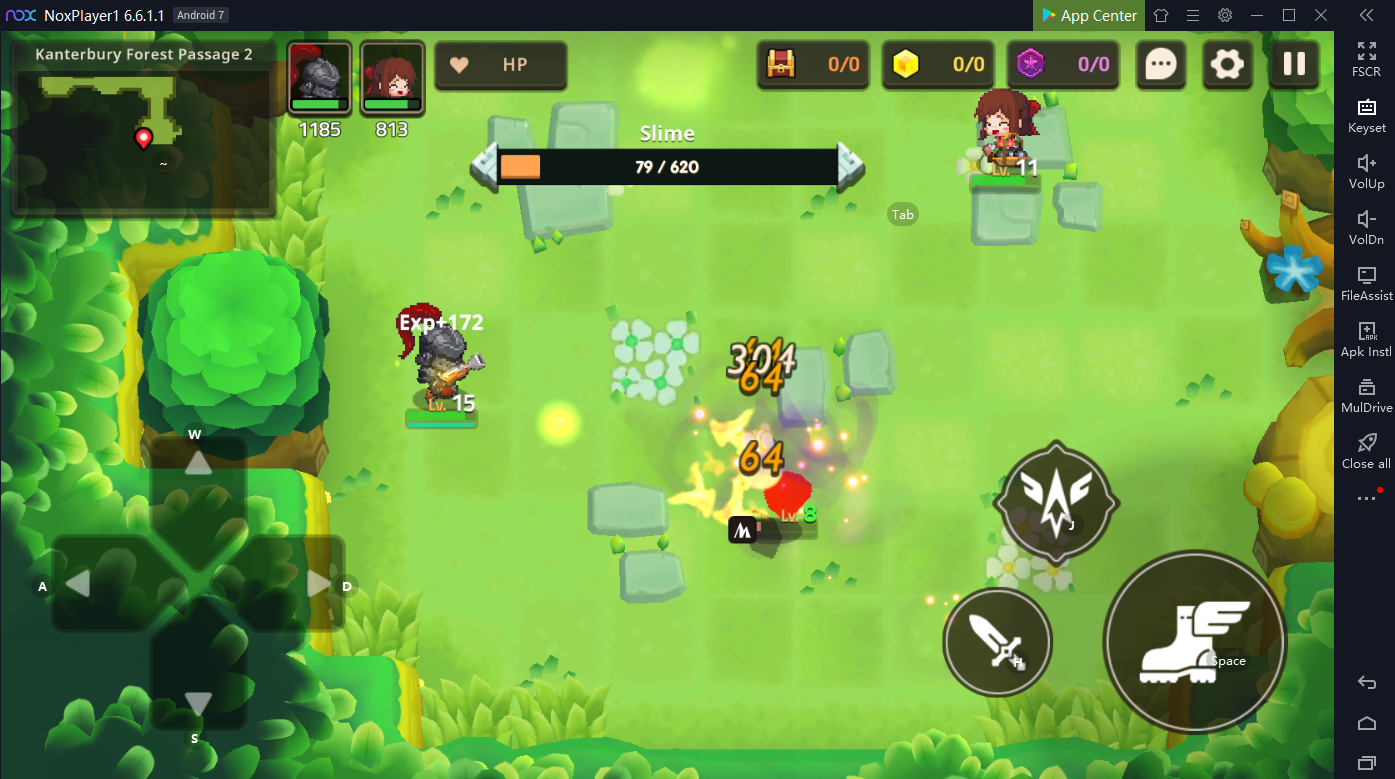 Smoother Control with Key Mapping and Mouse
Guardian Tales also features the classic strategy RPG battle system, you can develop your characters and upgrade your weapons and equipt to defeat the enemies. However, as the game gets fierce, it is hard for you to control your characters with your mobile devices. Therefore, if you play Guardian Tales with NoxPlayer, the touch screen will be replaced by the keyboard and mouse, which makes the control more flexible and precise.
Setting key mapping is not difficult. Head over to the keyboard mapping setting on the right setting menu of NoxPlayer first. After that, you just need to drag the command icon from the display panel to the corresponding position and assign a key for it. If you still feel upset about the complicated key settings, now we have provided you with a detailed tutorial about keyboard mapping on NoxPlayer. You can check this article here: NoxPlayer keyboard control settings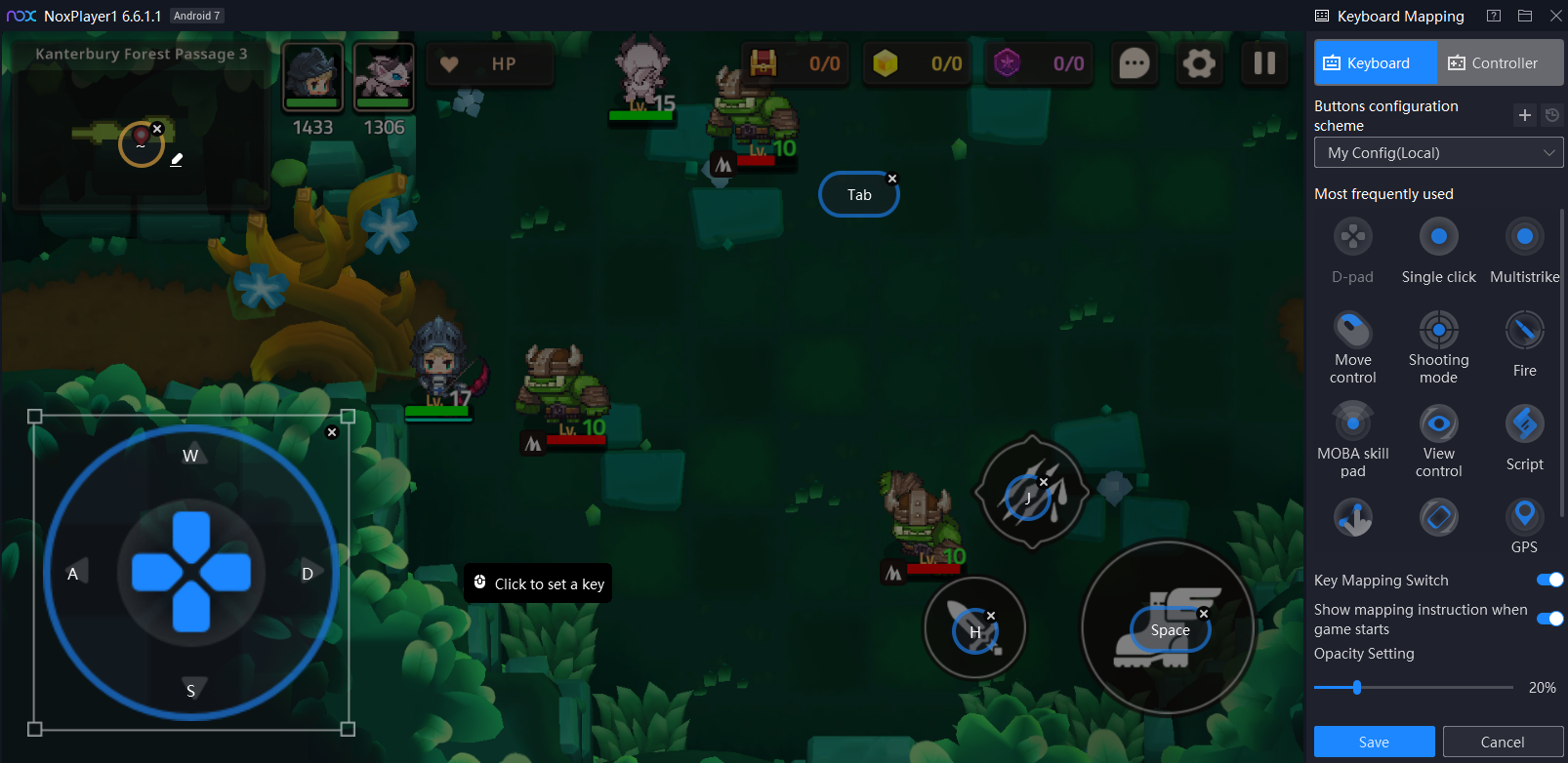 No worries about low battery
There is no doubt that you need to cost lots of time and energy to develop your characters and upgrade your equipt. Therefore, choosing to play Guardian Tales on PC with NoxPlayer must be a good way to ease the burden of your mobile devices, and you don't need to worry about the battery life of your phone anymore.
Download NoxPlayer at our official website: www.bignox.com
Search for Guardian Tales with the search bar or with the built-in App Center
Download Guardian Tales to your computer and start to play