Download and Play Immortal Destiny on PC with NoxPlayer
Immortal Destiny is the most anticipated Wuxia MMORPG based on the Eastern Fantasy Tales! Immortal Destiny is developed by NEOCRAFT LIMITED that also developed Eternal Sword M and Tales of Wind. In Immortal Destiny, you are a fledgling warrior with natural talent and incredible skill on a personal journey for transcendence. Travel all of China on your quest for Immortality, forging your own path to the heavens.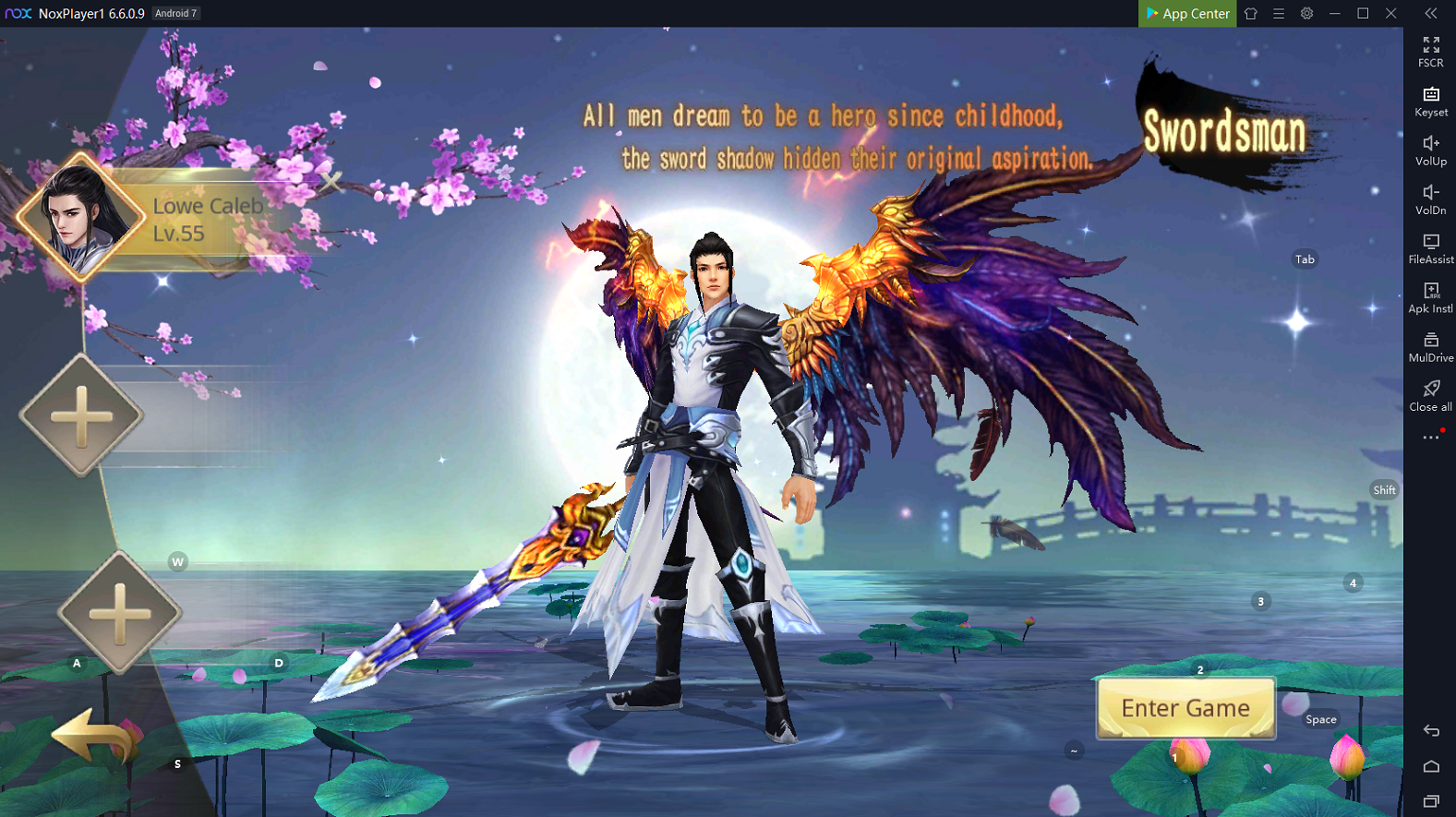 Game Features
Defeat various Bosses to Farm Epic Loots!
-Obtain different parts of unique sets
-Enhance your equipment with tons of materials
Free Auction! Sell Legendary Weapons for Cash!
-Trade the super rare equipment with other players
-Purchase top tier equipment set to dominate the ranking
Intensive Guild Fights among 100+ Cross-server Players!
-Destroy enemy guilds by defeating each member of it
-Occupy all the forts and seize the fortune
Outfits, Mounts, Wings, and Special Effects! Design your ideal Combination!
-Unique special effects for weapons, armor sets, and footprints
-1001 Combinations for 1000 players
Build your own House as the Eternal Haven!
-Decorate your cozy rooms with 100+ different components
-Plant precious herbs and produce mythical potions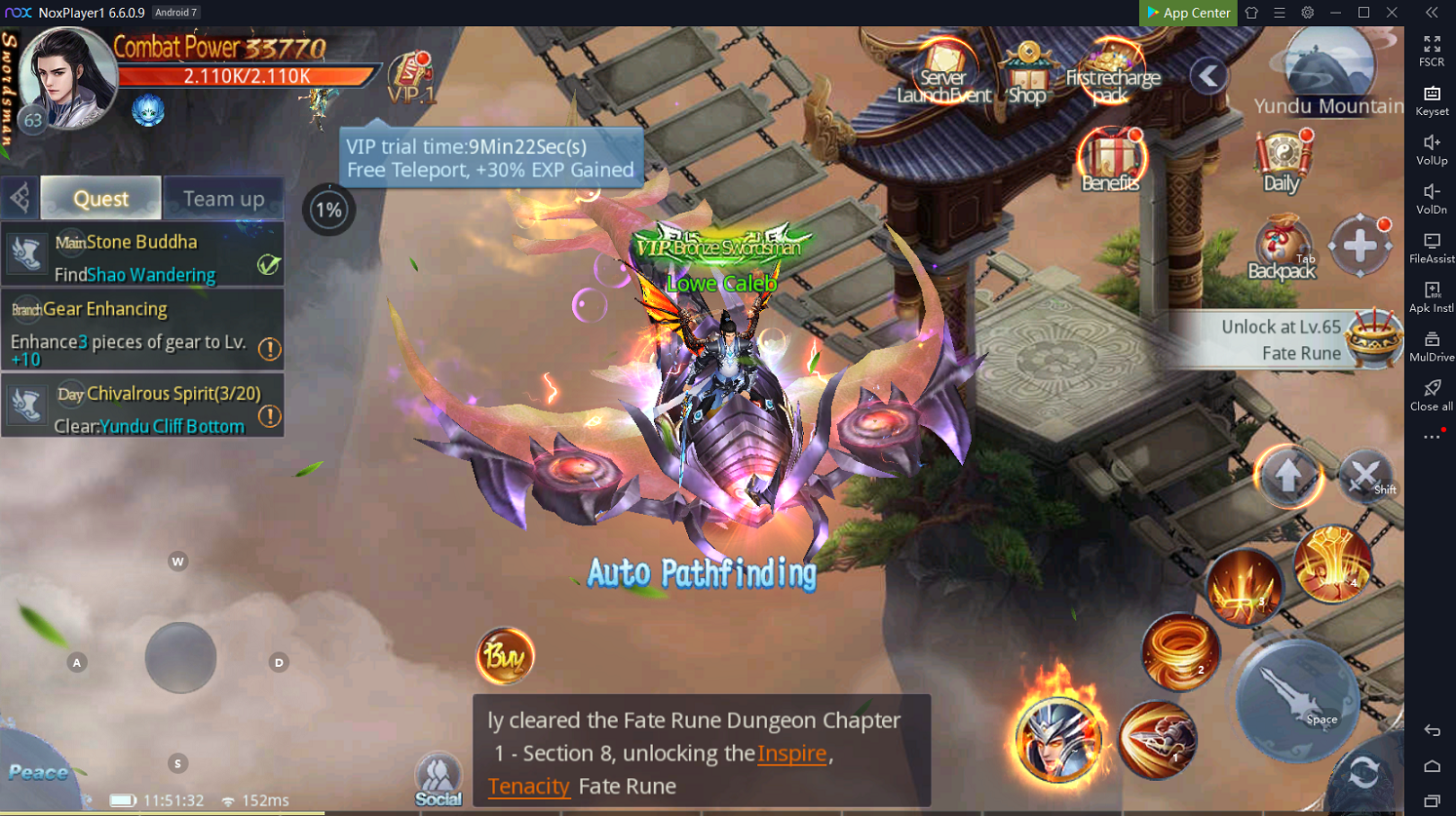 Why Choose NoxPlayer to Play Immortal Destiny on PC
The Best Visual Experience with Larger Screen
Playing mobile games on PC will definitely give you a better visual experience. In Immortal Destiny, many players are addicted to those characters who are the main characters from the classic Chinese Wuxia novels. This is also the main reason why the game becomes such popular in a short period. With a larger screen, you can have a clearer and more vivid view of your characters.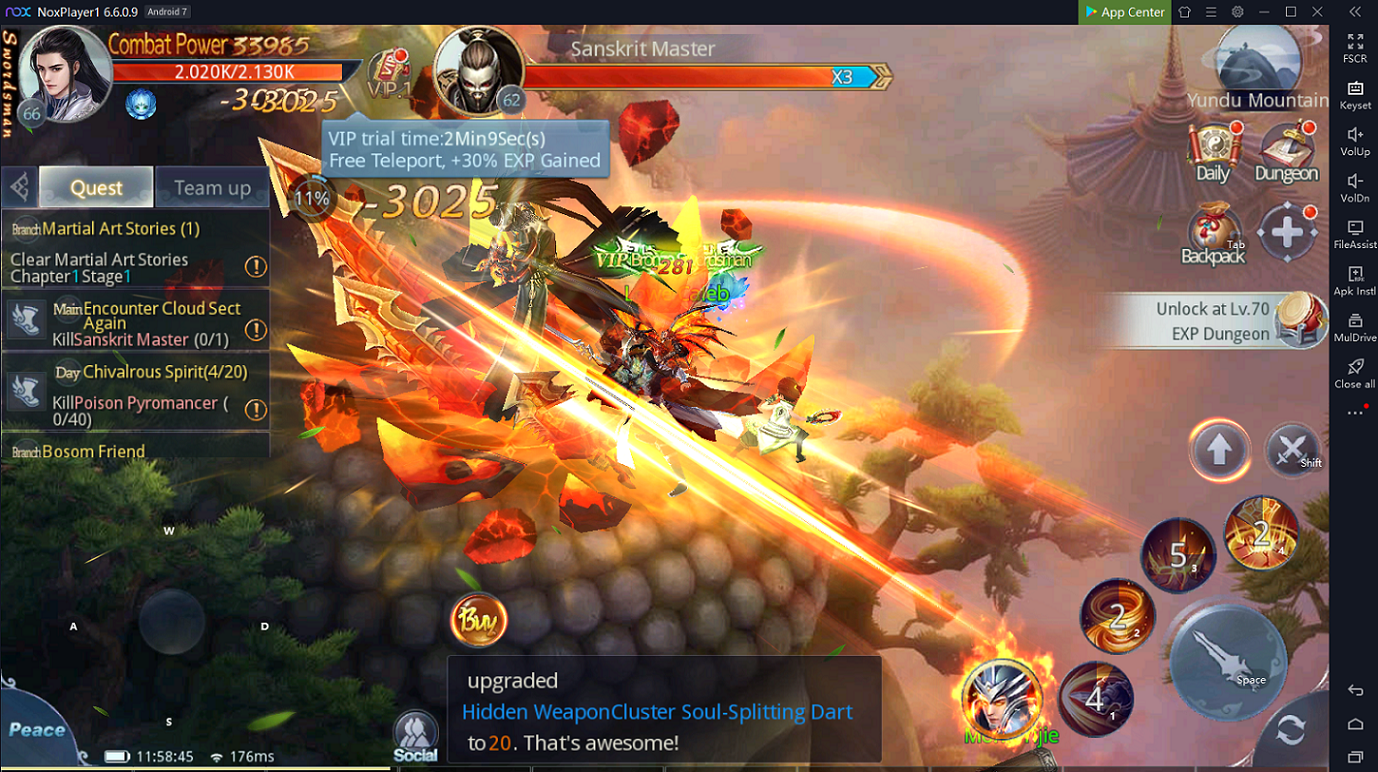 Smoother Control with Key Mapping and Mouse
Immortal Destiny features many unique gameplays including a special story system with different characters. As the battle gets fierce, it is hard for you to control your heroes with your mobile devices. Therefore, if you play Immortal Destiny on PC with NoxPlayer, the touch screen will be replaced by the key mapping and mouse, which makes the control more easy and flexible.
Setting key mapping is not difficult. Head over to the keyboard mapping setting on the right setting menu of NoxPlayer firstly. After that, you just need to drag the command icon from the display panel to the corresponding position and assign a key for it. If you still feel upset about the complicated key settings, now we have provided you with a detailed tutorial about keyboard mapping on NoxPlayer. You can check this article here: NoxPlayer keyboard control settings
No worries about low battery
There is no doubt that you need to cost lots of time and energy to develop your characters and build a perfect team. Therefore, choosing to play Immortal Destiny on PC with NoxPlayer must be a good way to ease the burden of your mobile devices, and you don't need to worry about the battery life of your phone anymore.
Download NoxPlayer at our official website: www.bignox.com
Search for Immortal Destiny with WEBTOON with the search bar or with the built-in App Center
Download Immortal Destiny with WEBTOON to your computer and start to play