Download and play Madden NFL 21 Mobile Football on PC with NoxPlayer
Madden NFL 21 Mobile Football is a popular Football game that can give you the all-new way experience on Madden NFL. For the first time ever, you can create your own customizable character and take them into a brand-new dynamic challenge mode called The Yard. Experience all-new global locations on your rise to become an NFL Legend while still enjoying everything you've come to love about Madden NFL Mobile.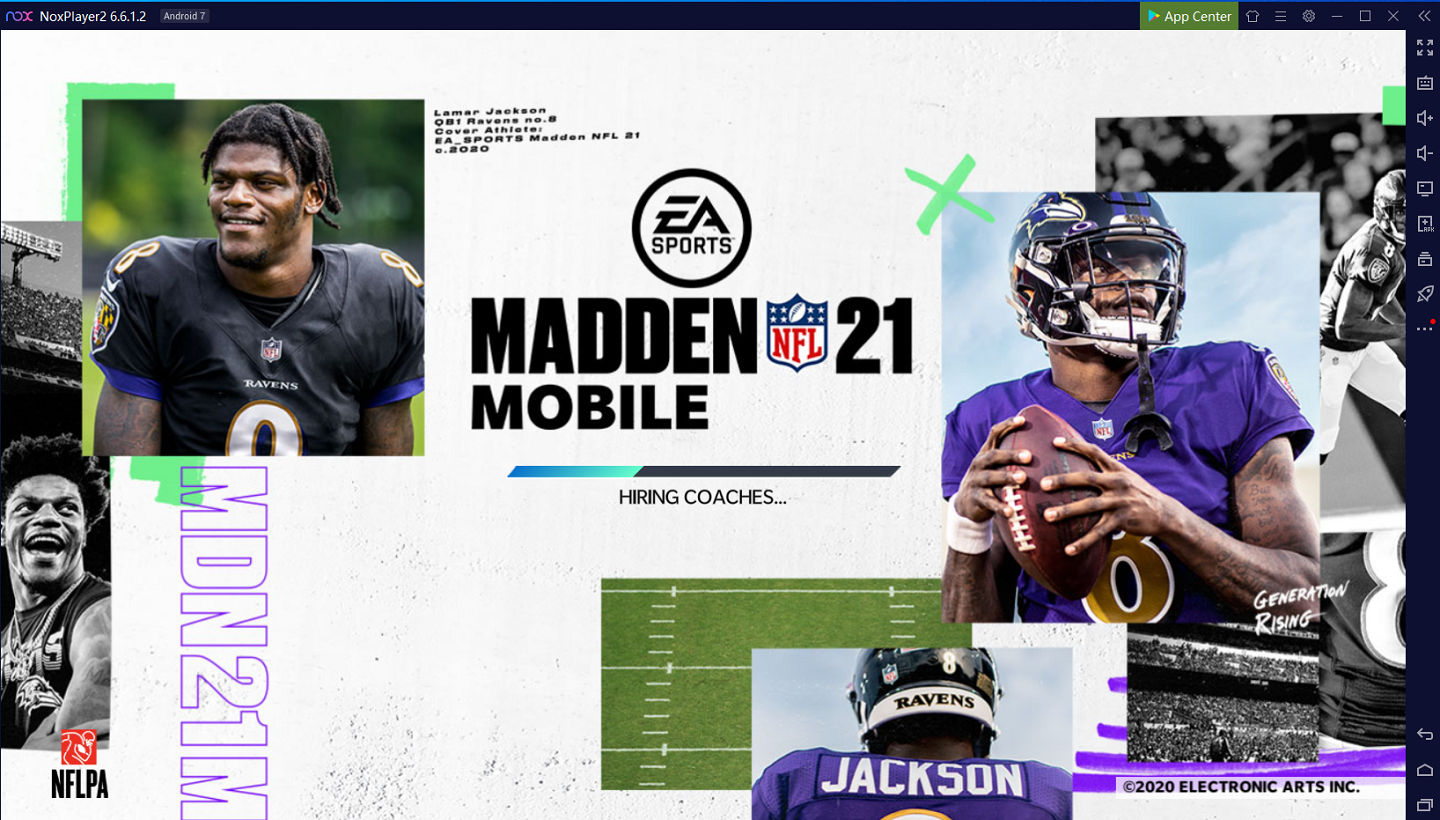 Game Features
The Yard: Underground
Create and customize your own character, then rise to fame in brand-new, fast-paced, small-sided gameplay where you'll play an all-new story-driven experience. Build yourself up, earn rewards, and more as you write your own legacy.
Build Your Ultimate Team
Assume the role of an NFL franchise team and take over as a GM. Play games, collect rewards and upgrade your team – including NFL Legends and Superstars – as you make your way to the Super Bowl and solidify your team as an NFL Dynasty.
Collect The All-new Maggen Masters
Face off and defeat today's NFL Superstars and the daunting NFL Legends of yesteryear as you compete to unlock each Madden NFL Master. Go up against the best NFL players and help others along the way with Co-op Assist to become the real MVP of Madden NFL 21 Mobile.
Cross-rewards
Within The Yard, take your Avatar player anywhere, anytime. Keep all your gear from The Yard: Underground and use it across Console, PC, and Mobile! Make progress and earn rewards in all versions of Madden while you create your own legacy.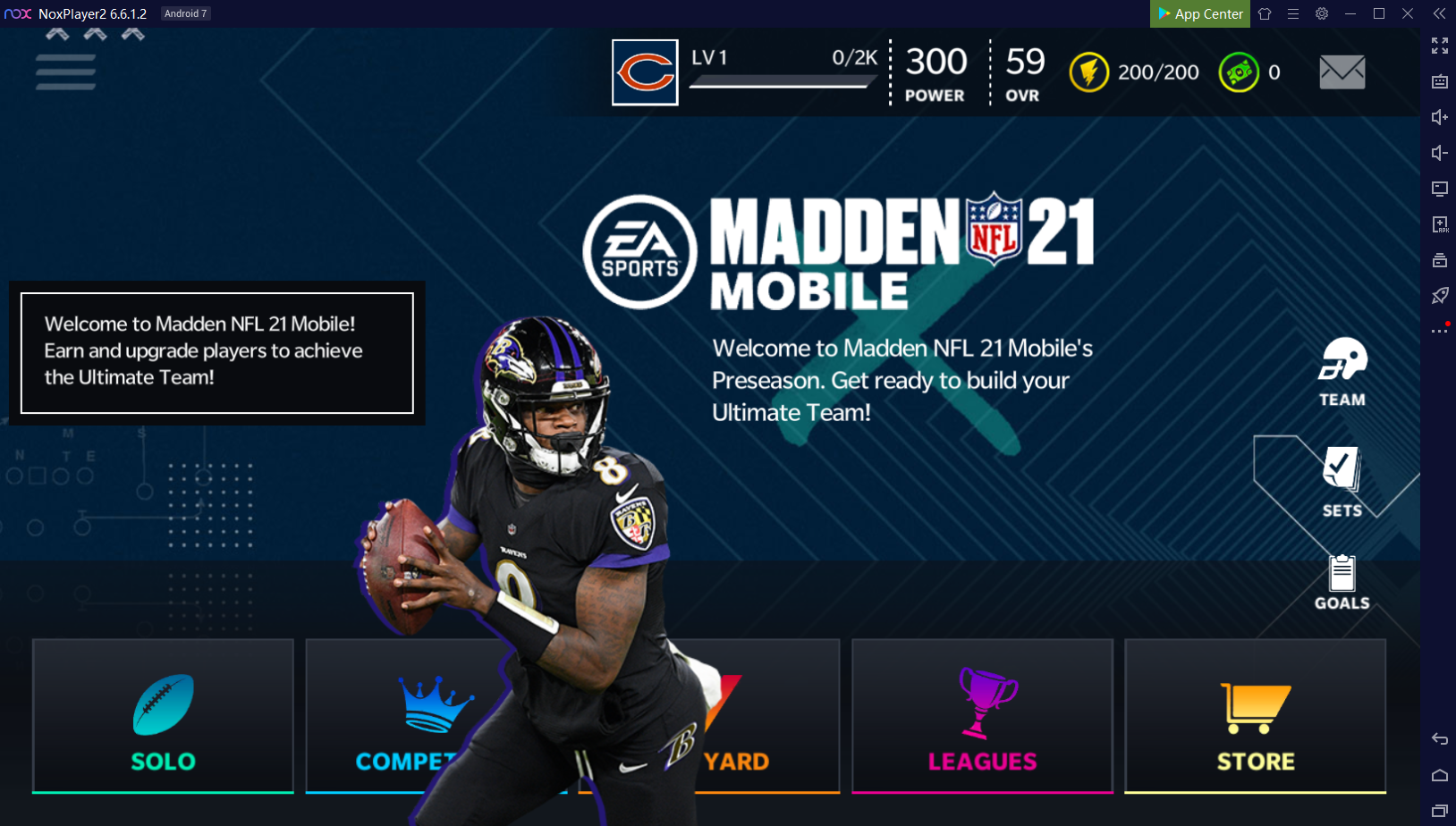 Why Choose NoxPlayer to Play Madden NFL 21 Mobile Football on PC
The Best Visual Experience with Larger Screen
Playing games on PC will definitely give you a better visual experience. In Madden NFL 21 Mobile Football, many players are addicted to the original NFL experience and the classic Football match system. This is also the main reason why the game becomes such popular in a short period. With a larger screen, you can have a clearer and more vivid view of your players and the opponent.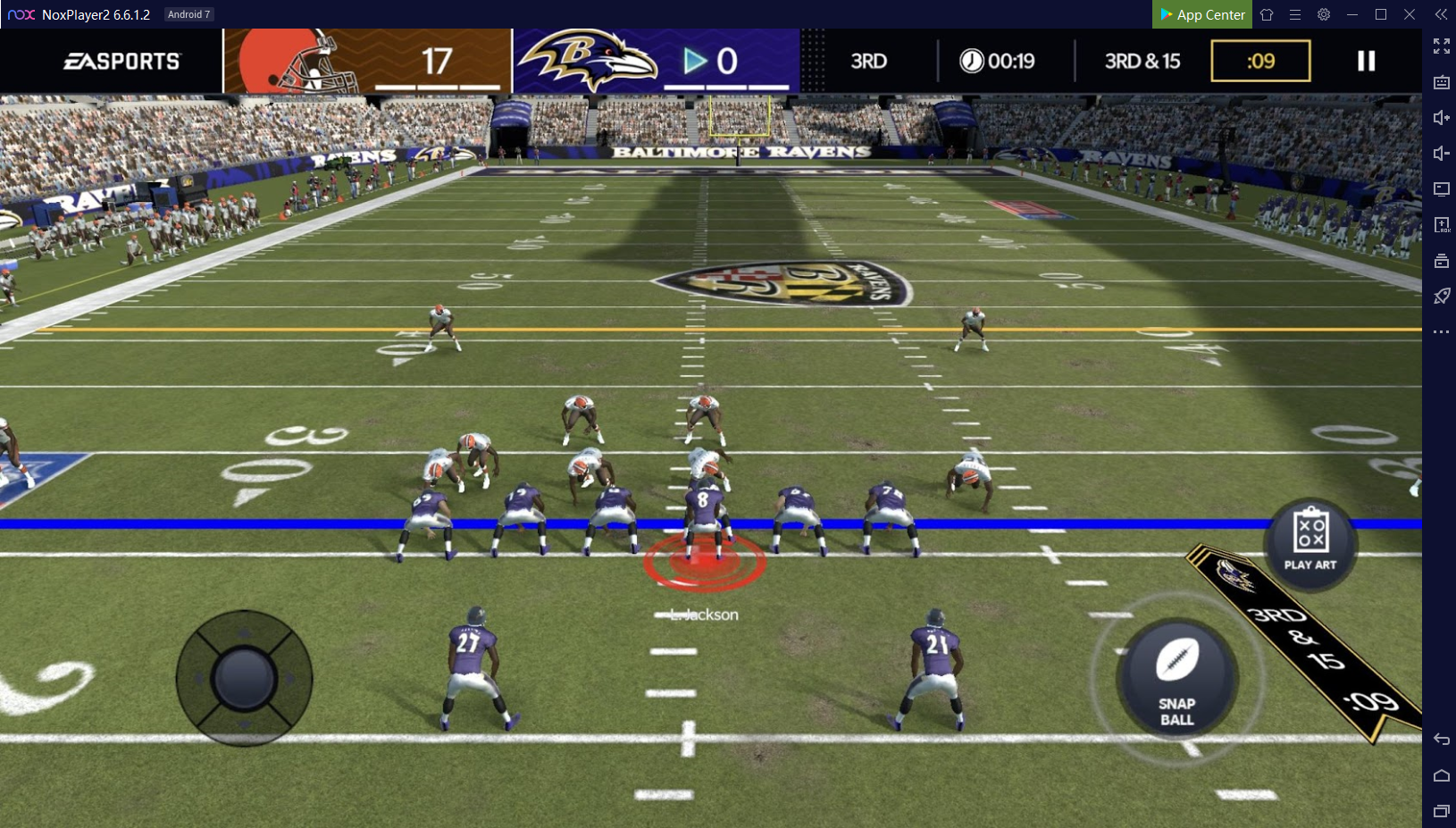 No worries about low battery
There is no doubt that you need to cost lots of time and energy to develop your team and upgrade your skills and tactics. Therefore, choosing to play Madden NFL 21 Mobile Football on PC with NoxPlayer must be a good way to ease the burden of your mobile devices, and you don't need to worry about the battery life of your phone anymore.
Download NoxPlayer at our official website: www.bignox.com
Search for Madden NFL 21 Mobile Football with the search bar or with the built-in App Center
Download Madden NFL 21 Mobile Football to your computer and start to play