Download and Play Summoners Era – Arena of Heroes on PC with NoxPlayer
Summoners Era – Arena of Heroes is a classic idle Role Playing Game(RPG) developed by Fansipan, which also developed Shadow Knight: Deathly Adventure RPG. In Summoners Era – Arena of Heroes, you will play as a summoner, who has the power to summon gods, demons, orcs, elves, titans. From an apprentice to the one who can save the world – join millions of Summoners around the world and begin your own journey as the Messenger of Goddess, leading the world to its peace.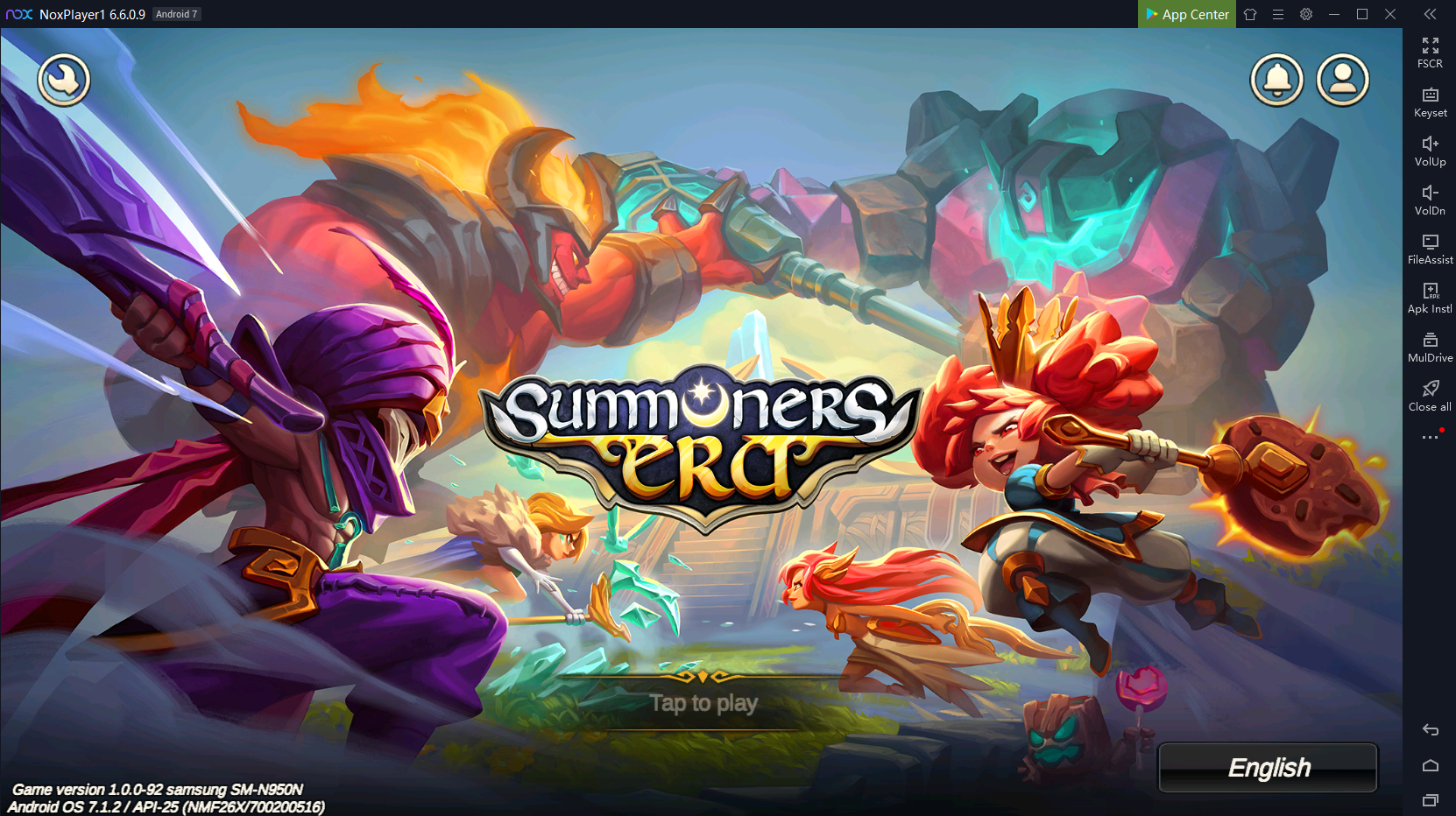 Game Features
The Old-school Idle RPG
Leave your heroes AFK training on their own arena while you're not around. They will be more powerful when you come back. You can also get lots of goods for your team reaching the top. Collect heroes and items to assemble the strongest team.
Advanced Heroes Evolution
With 6 factions, more than 150 heroes, and specific skills each, there are countless strategies for you to maximize your imagination. Train and AFK your squad to become more powerful, outfit your warriors with magical gears, and lead them to victory!
Addictive Story System
From Dungeons to Towers, AFK from Arena to Raid, there will be tons of amazing features that are waiting for you to enjoy exploring!
Guild & Guild Wars
Assemble with your friends and players everywhere to conquer the world and defeat the Dark Force. Takedown guild bosses for enormous rewards. Compete with other Guilds across servers to win Global Awards.
Battle Arena
Show everyone your best AFK squad by defeating all other players in the Arena. It is time for some serious AFK strategy calculation to reach the top! Don't forget to get help from your fellows!
Why Choose NoxPlayer to Play Summoners Era – Arena of Heroes on PC
The Best Visual Experience with Larger Screen
Playing games on PC will definitely give you a better visual experience. In Summoners Era – Arena of Heroes, many players are addicted to the feeling of summoning heroes and the old-school RPG battle system. This is also the main reason why the game becomes such popular in a short period. With a larger screen, you can have a clearer and more vivid view of your heroes and the enemies.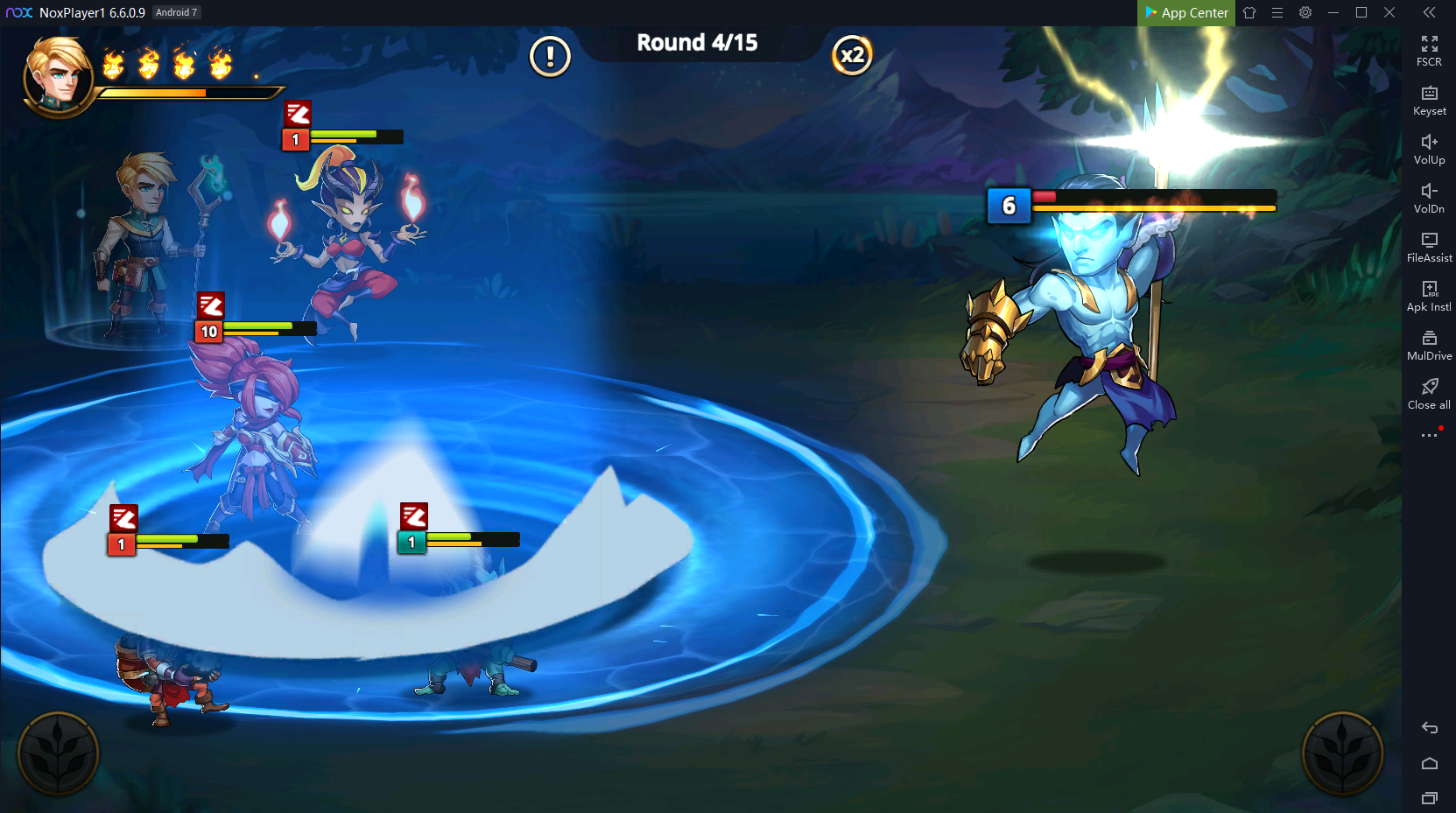 Smoother Control with Key Mapping and Mouse
Summoners Era – Arena of Heroes features many unique gameplays including a special story system with different levels. As the battle gets fierce, it is hard for you to control your heroes with your mobile devices. Therefore, if you play Summoners Era – Arena of Heroes PC with NoxPlayer, the touch screen will be replaced by the keyboard and mouse, which makes the control more easy and flexible.
Setting key mapping is not difficult. Head over to the keyboard mapping setting on the right setting menu of NoxPlayer firstly. After that, you just need to drag the command icon from the display panel to the corresponding position and assign a key for it. If you still feel upset about the complicated key settings, now we have provided you with a detailed tutorial about keyboard mapping on NoxPlayer. You can check this article here: NoxPlayer keyboard control settings
No worries about low battery
There is no doubt that you need to cost lots of time and energy to develop your anime heroes and build a perfect team. Therefore, choosing to play Summoners Era – Arena of Heroes on PC with NoxPlayer must be a good way to ease the burden of your mobile devices, and you don't need to worry about the battery life of your phone anymore.
Download NoxPlayer at our official website: www.bignox.com
Search for Summoners Era – Arena of Heroes with the search bar or with the built-in App Center
Download Summoners Era – Arena of Heroes to your computer and start to play