Download and Play WinWing on PC with NoxPlayer
WinWing is a popular 3D aircraft shooting arcade game developed by Ivy that also developed many other popular casual games such as Street Racing 3D, Galaxy sky shooting, and Garfield™ Rush. In WinWing, you can hunt down interstellar space invaders among the stars and secure the sci-fi universe with your fully-armed aircraft – WinWing! Peace through superior firepower at your fingertips!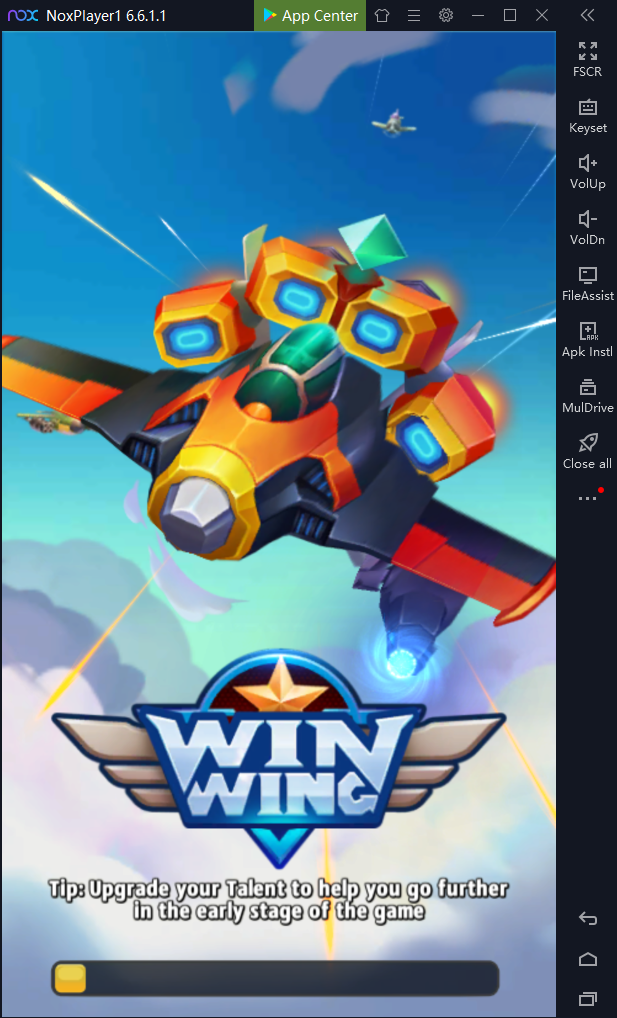 Game Features
Personalized Fighters
Choose your favorite base model of the fighter and build it up from then! Modify the fighter with any imaginable parts. More than 100 distinctive yet essential upgradable aircraft components at different rarity empower you to assemble your customized fighter that only belongs to you! Your modifications to the fighter are visible and eventually, your fighter will evolve into a galaxy battleship!
Infinite Replayability
Tons of x-factors will make their impact in the aerial battles, thus making every run of your game unique. You can rapidly challenge the levels over and over again while experimenting for the best combinations of skills to advance in your space adventure.
Unlimited Freebies
Free coins and upgrade modules for your fighter are automatically generated for you 24/7! Upgrading your fighter will be easy as pie! Sit back, relax, and play when you feel so, you'll get more than enough resources to help you move a step forward in your progress without grinding hard.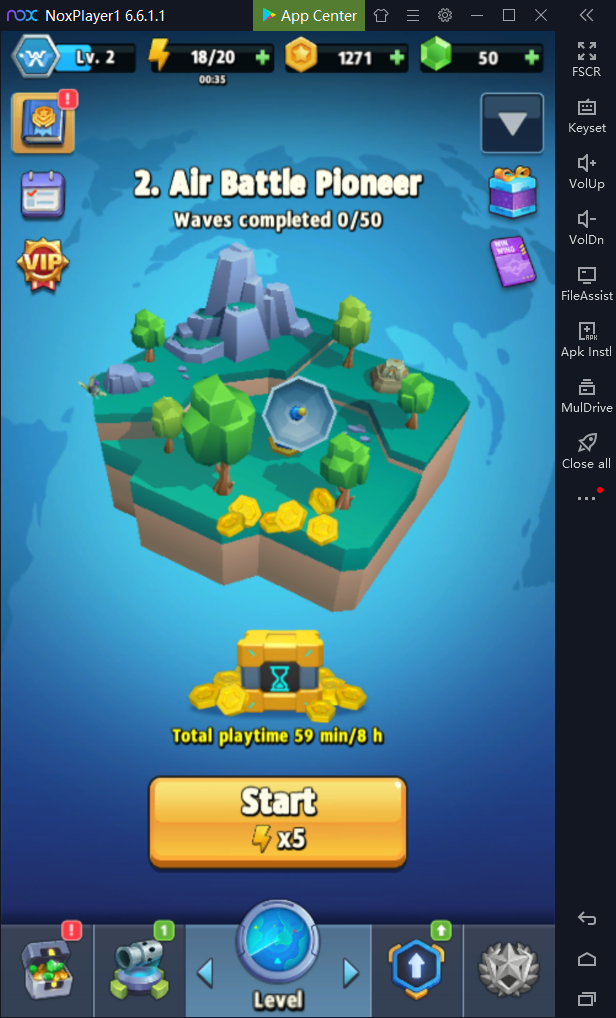 Why Choose NoxPlayer to Play WinWing on PC
The Best Visual Experience with Larger Screen
Playing games on PC will definitely give you a better visual experience. In WinWing, many players are addicted to personalized aircraft and the stunning visual effect. This is also the main reason why the game becomes such popular in a short period. With a larger screen, you can have a clearer and more vivid view of your aircraft and the attacks from the enemies.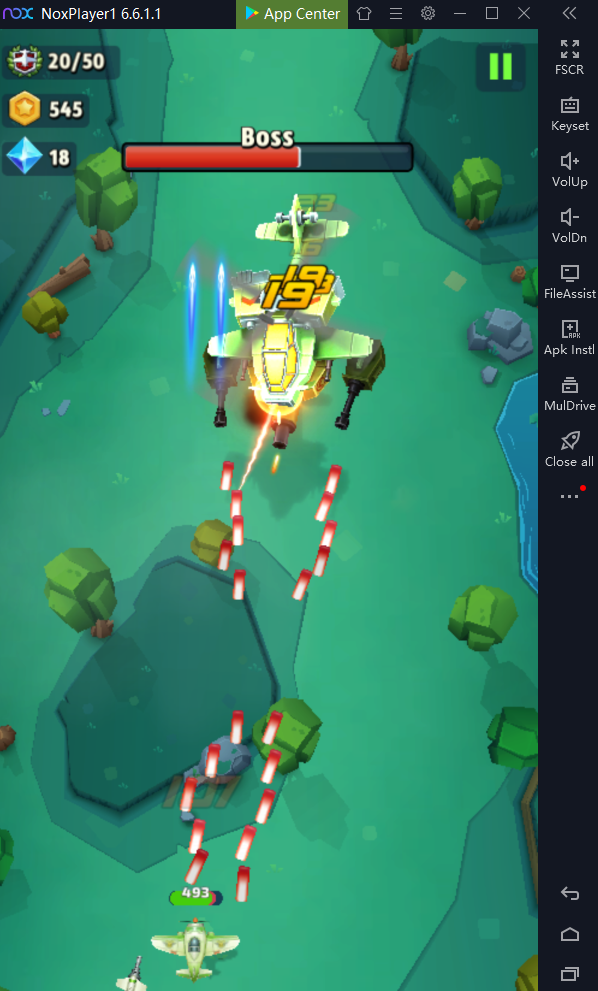 No worries about low battery
There is no doubt that you need to cost lots of time and energy to develop your aircraft and upgrade your skills. Therefore, choosing to play WinWing on PC with NoxPlayer must be a good way to ease the burden of your mobile devices, and you don't need to worry about the battery life of your phone anymore.
Download NoxPlayer at our official website: www.bignox.com
Search for WinWing with the search bar or with the built-in App Center
Download WinWing to your computer and start to play