Download CSR Racing 2 – Free Car Racing Game on PC with NoxPlayer
Download and play CSR Racing 2 – Free Car Racing Game on PC with NoxPlayer! CSR Racing 2 – Free Car Racing Game is a popular car racing game. CSR Racing 2 – Free Car Racing Game sets a new standard in graphics for car games, CSR2 delivers hyper-real drag racing to the palm of your hand. This game is a celebration of cars in your pocket! Racing games have never been so real. Customize your cars, drag race against players around the world, and take over the city!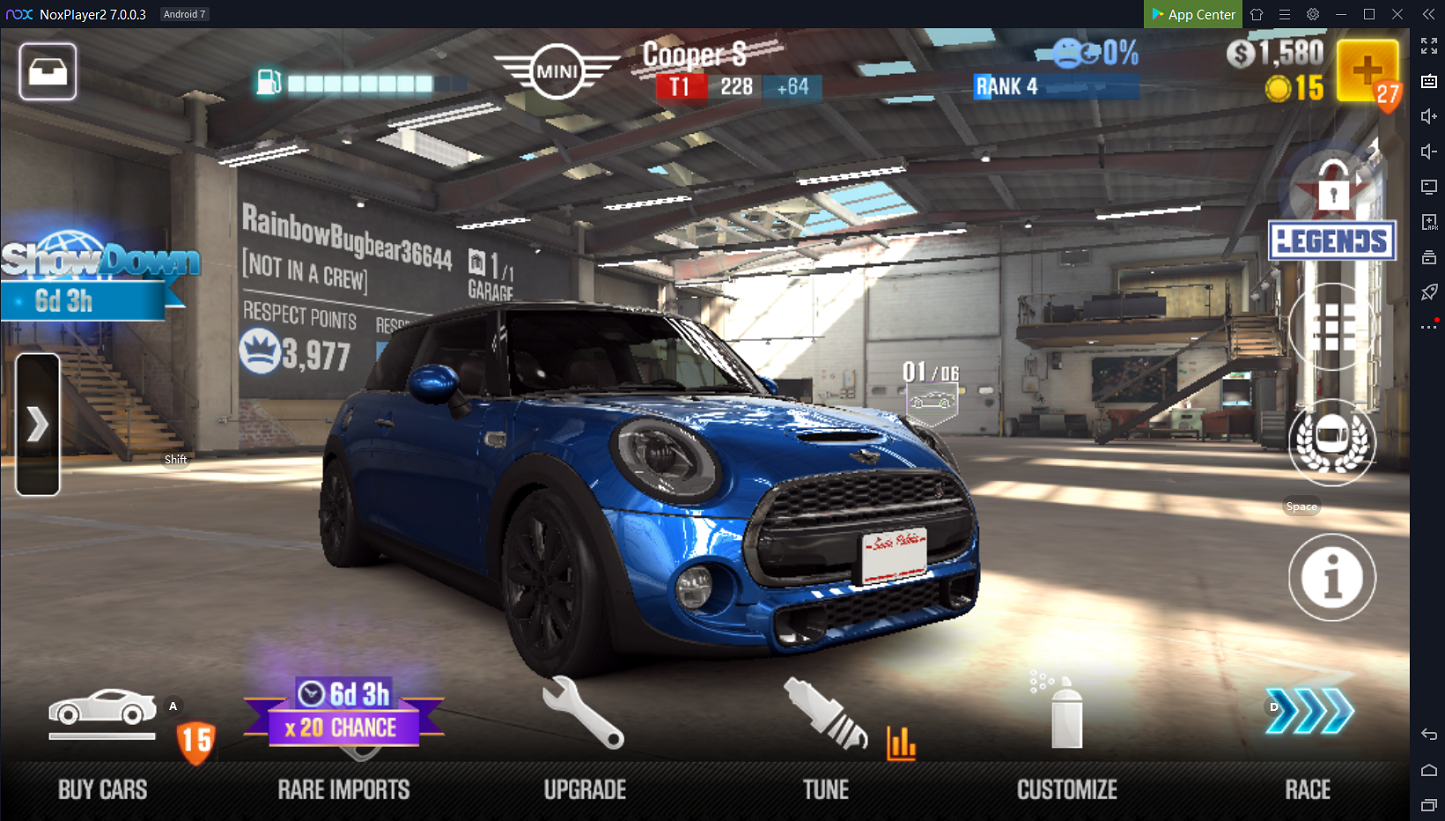 Game Features
Legends Live Forever!
Prove yourself worthy of owning the incredible McLaren F1, by restoring some of the most legendary cars ever made. Get your hands on the wheel of a Saleen S7 Twin Turbo, a Lamborghini Countach LP 5000 Quattrovalvole, a 1969 Pontiac GTO "The Judge" or an Aston Martin DB5. Enjoy the exquisite detail in a Ferrari 250 GTO or a Bugatti EB110 Super Sport. There are 16 legends to reawaken your childhood dreams. Customize your cars, bring them to the track and prove who is the best drag race driver around!
Next-Gen Graphics
CSR2 redefines what you thought possible in car racing games on your mobile device. Using outstanding 3D rendering techniques, the game features the most beautiful and authentic supercars to date. Racing games don't get any more real than this!
Configure And Customize
Customize cars with a wide range of paint, rims, brake calipers, and interior trims, just as you would in real life, with a world-class car configurator. Choose from paint wraps, decals and customize your license plates to personalize your car. Upgrade your cars for free and then unlock powerful upgrades to bring your street racer to the next level!
Real-Time Street Racing
Race and compete against opponents from around the world in real-time challenges. Prove your skill in fast-paced, multiplayer drag races. Master the unique driving and timing of each car to come out on top.
Show Off Your Cars With AR Mode
Bring your cars to life with an awesome augmented reality feature! CSR2's AR mode leaves other car games behind. Experience what it's like to sit behind the wheel of one of these cars and share it with your friends. No other car racing games give you the real AR experience!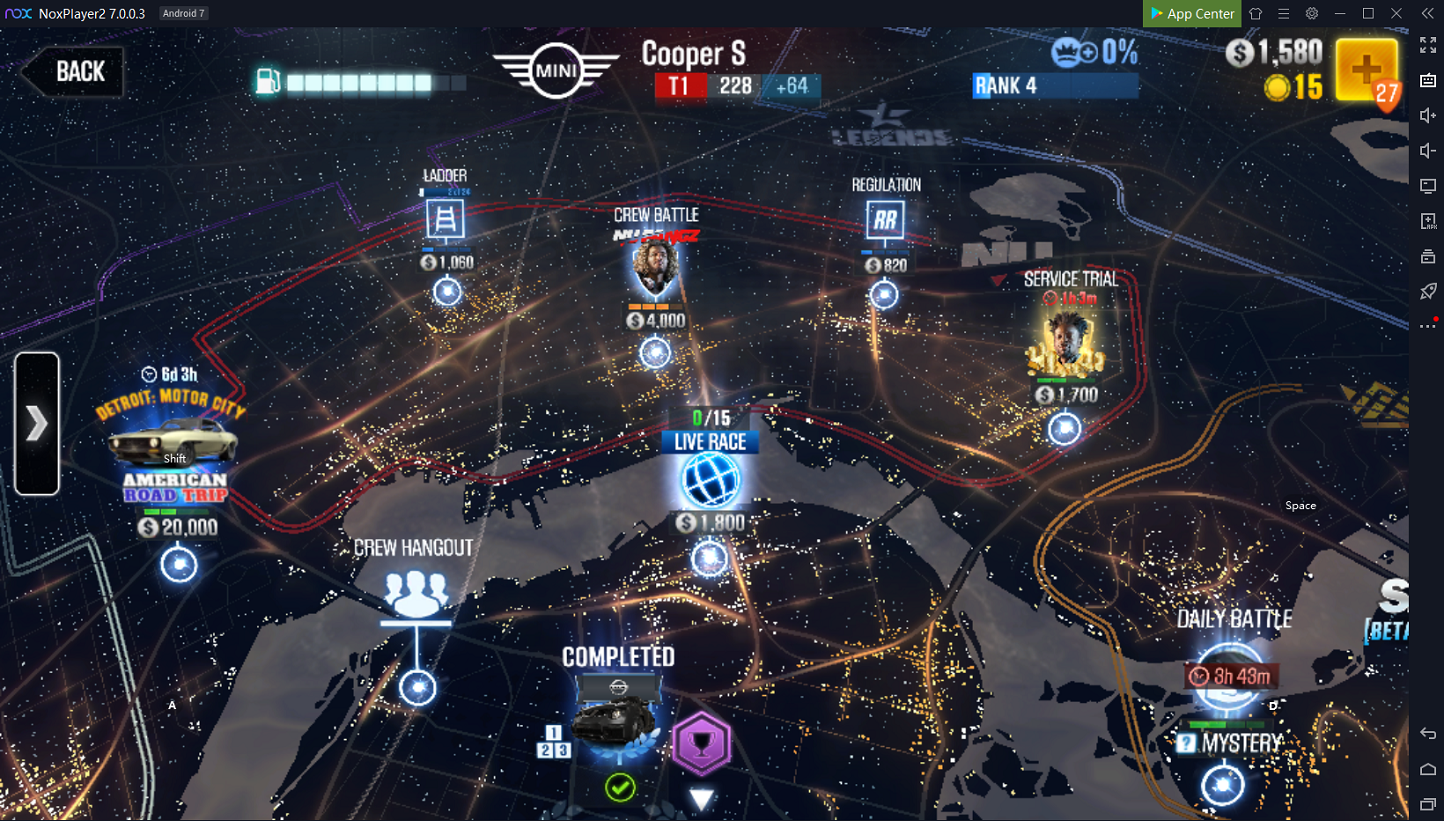 Why Choose NoxPlayer to Play CSR Racing 2 – Free Car Racing Game on PC
The Best Visual Experience with Larger Screen
Playing games on PC will definitely give you a better visual experience. In CSR Racing 2 – Free Car Racing Game, many players are addicted to outstanding 3D rendering techniques and the classic car racing battle system. This is also the main reason why the game becomes such popular in a short period. With a larger screen, you can have a clearer and more vivid view of your fancy cars.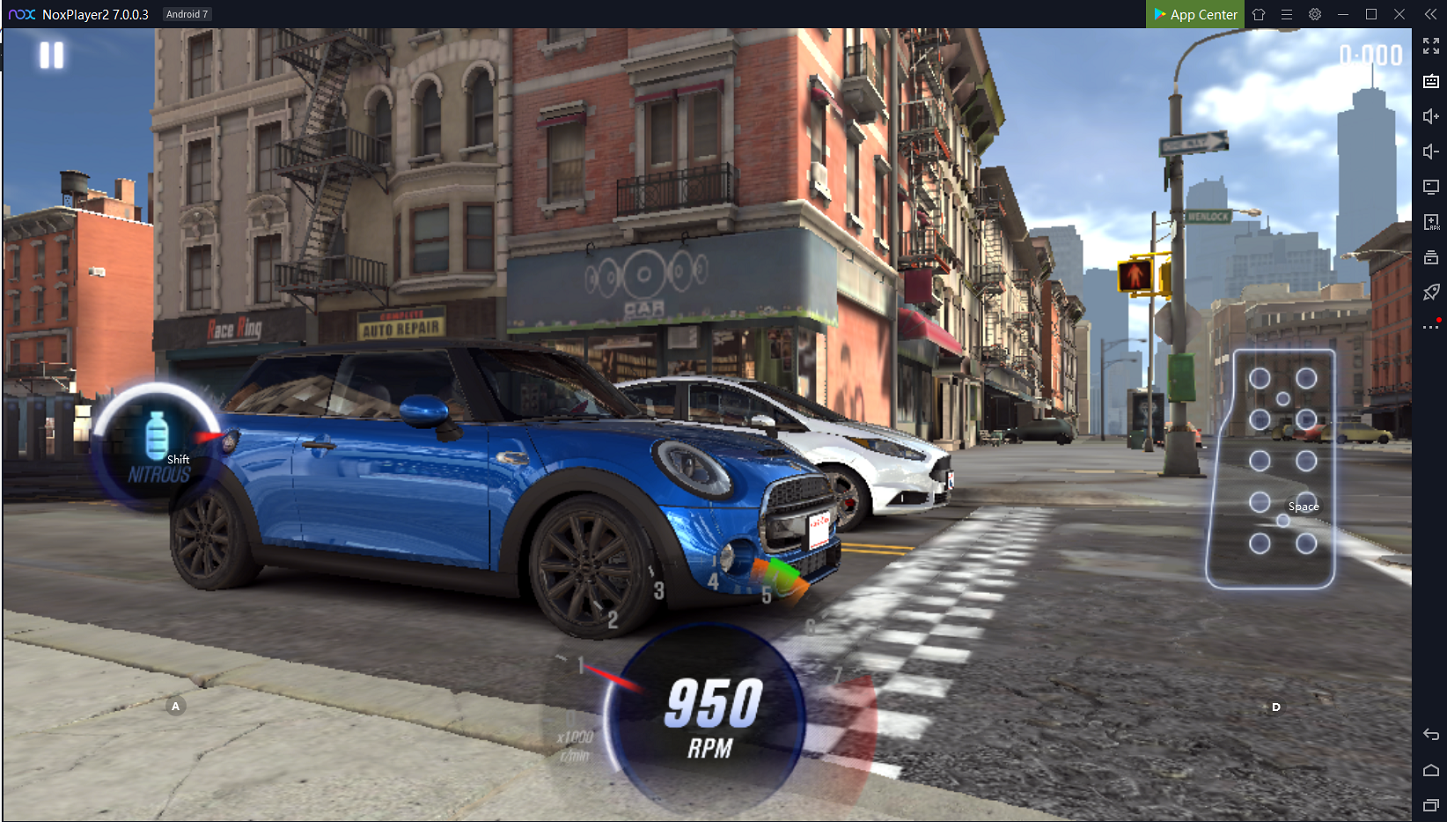 Smoother Control with Key Mapping and Mouse
CSR Racing 2 – Free Car Racing Game also features the betting battle mode, you can defeat your enemies and develop your skills while win a fortune. However, as the game gets fierce, it is hard for you to control your car with your mobile devices. Therefore, if you play CSR Racing 2 – Free Car Racing Game with NoxPlayer, the touch screen will be replaced by the keyboard and mouse, which makes the control more flexible and precise.
Setting key mapping is not difficult. Head over to the keyboard mapping setting on the right setting menu of NoxPlayer first. After that, you just need to drag the command icon from the display panel to the corresponding position and assign a key for it. If you still feel upset about the complicated key settings, now we have provided you with a detailed tutorial about keyboard mapping on NoxPlayer. You can check this article here: NoxPlayer keyboard control settings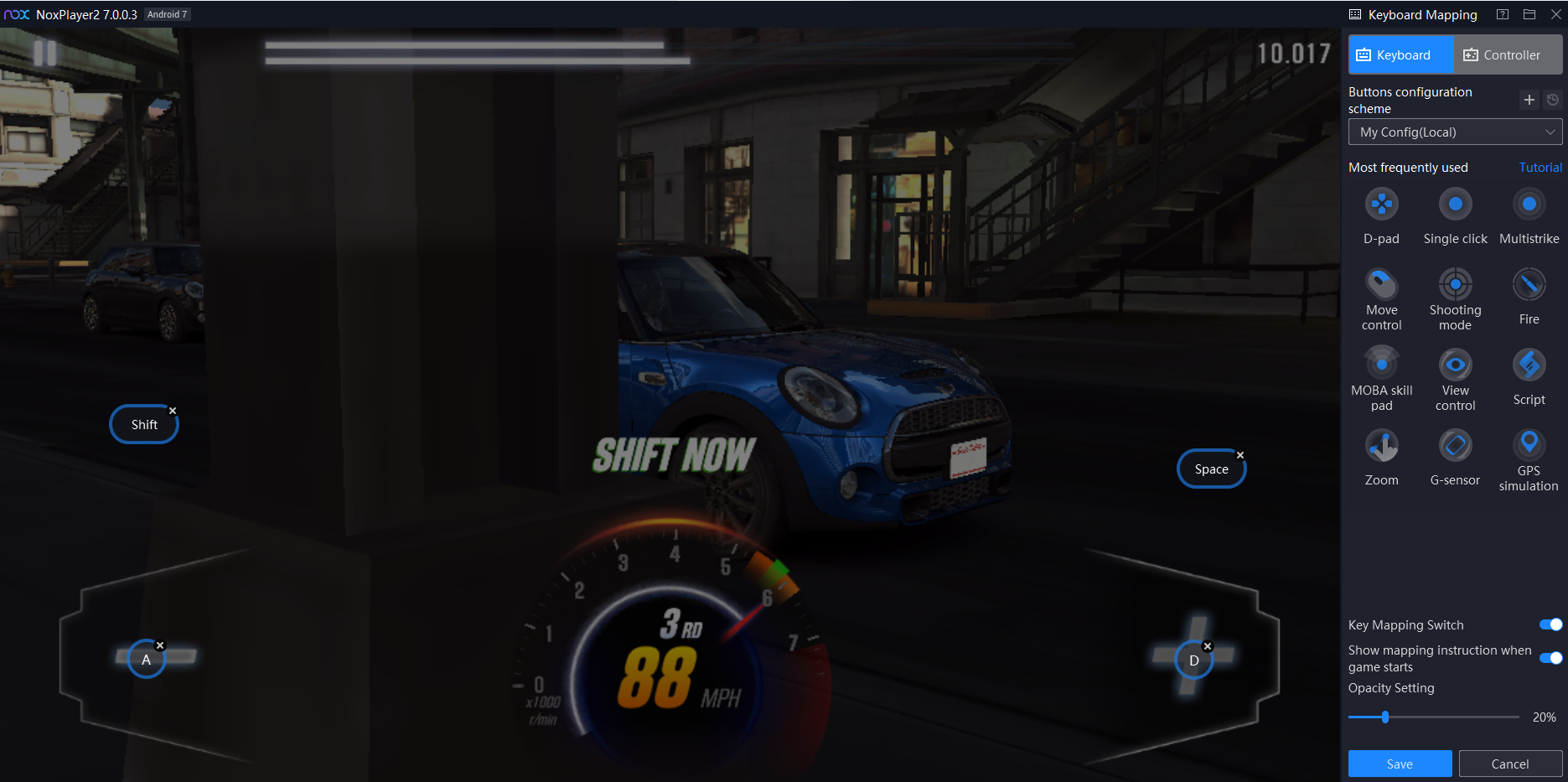 No worries about low battery
There is no doubt that you need to cost lots of time and energy to develop your skill and upgrade your car. Therefore, choosing to play CSR Racing 2 – Free Car Racing Game on PC with NoxPlayer must be a good way to ease the burden of your mobile devices, and you don't need to worry about the battery life of your phone anymore.
Download NoxPlayer at our official website: www.bignox.com
Search for CSR Racing 2 – Free Car Racing Game with the search bar or with the built-in App Center
Download CSR Racing 2 – Free Car Racing Game to your computer and start to play