Play Foil Turning 3D on PC with NoxPlayer
Foil Turning 3D, a casual game with the game to experience the whole process of making an item with foil, gets hot popularity with the creative gameplay. With playing Foil Turning 3D on PC, players can create their own masterpiece on a bigger screen.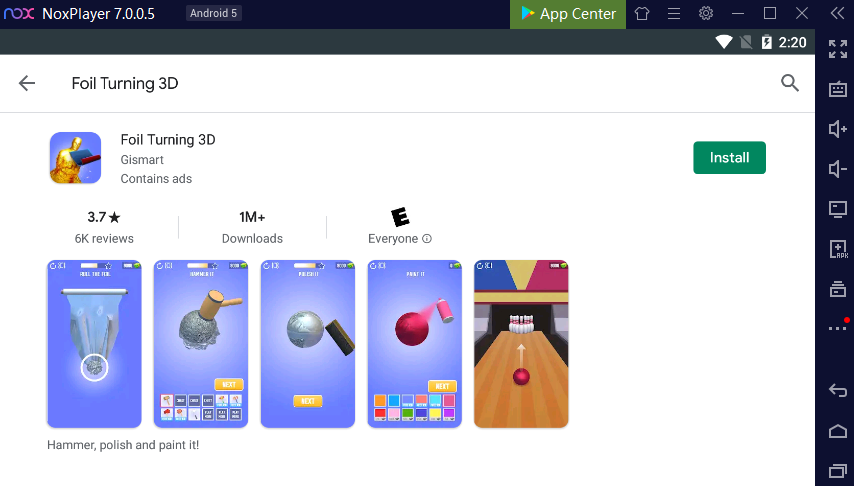 Foil Turning 3D Guide: Tips for Playing Foil Turning 3D on PC with NoxPlayer
1. There are 6 steps to play the game as follows:
Roll the foil
Hammer it
Polish it
Paint it
Peel the paint
Pull down to shoot
2. When you unlock more levels, then you can unloack more tools, like hammers, color, and so on.
3. You can choose to watch ads video to claim more rewards.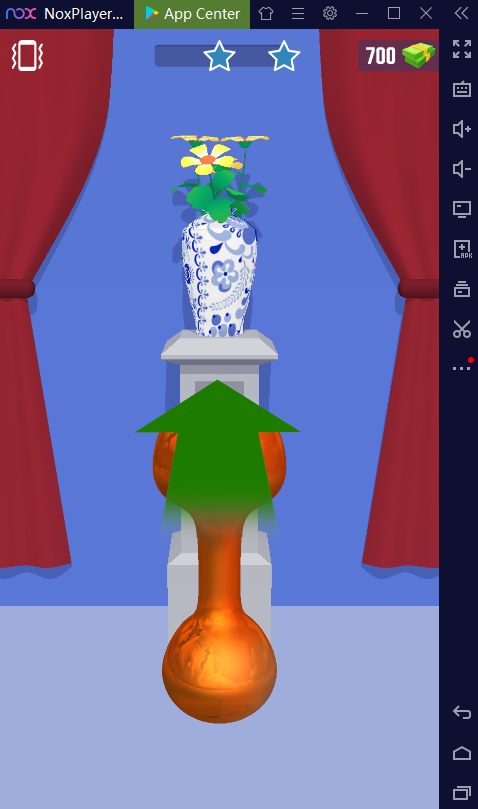 4. Create a masterpiece now!
Foil Turning 3D Gameplay: How to Download Foil Turning 3D on PC with NoxPlayer
Download NoxPlayer
Click Tools👉Google play👉Sign-in Google account
3. Download Foil Turning 3D on PC