How to get Hearthstone Card Packs at a cheaper price
Do you want to get Hearthstone card packs at a discount up to 25%? Well, Amazon is constantly running promotions which makes this possible! You can get it on your Android phone, but doing it on PC with NoxPlayer would be much easier! Let me walk you through on how to enjoy the Hearthstone card packs discount step by step.
First let's check out the estimated discounts you may enjoy:

Then the steps! LOL!
Download and install NoxPlayer. You could either download NoxPlayer from our official website: https://www.bignox.com/ or click this link to download the full installer directly
After installation, open NoxPlayer, open Browser and paste this URL into the navigation bar: https://lrd.to/coins4me (the Ctrl+C/Ctrl+V shortcut works between PC and the emulator)
On the page opened, click the Get Amazon Underground button, an APK file will start being downloaded to your NoxPlayer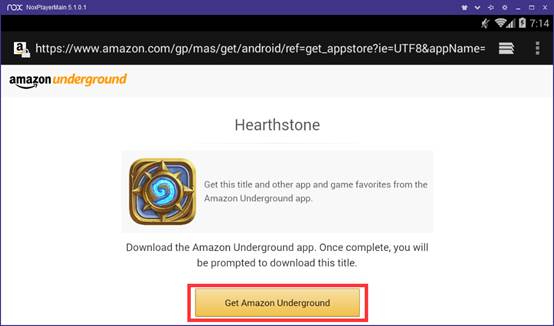 4. You can check the download process in the Android drop-down menu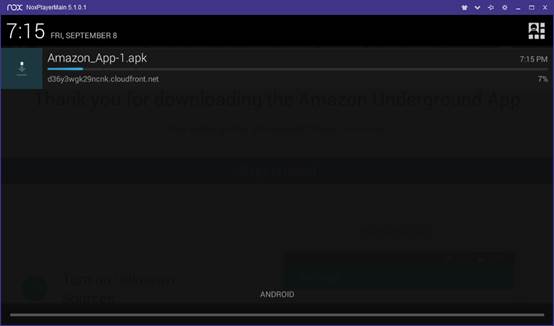 5. Once the download process is completed, run the .APK file to install the Amazon Appstore.
6. Now open Amazon Appstore >> Sign in with your Amazon account >> Search for Hearthstone >> Click Get, then Click Download to install it on your NoxPlayer.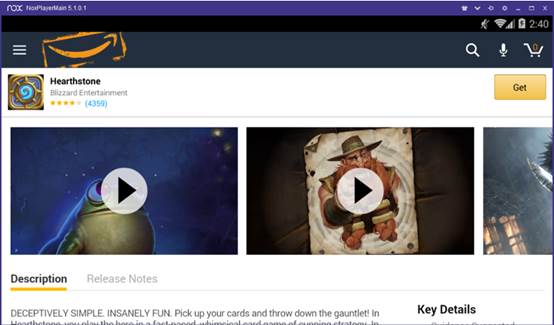 7. Now you have the Amazon Appstore version of Hearthstone, you can buy packs using Amazon Coins and enjoy their exclusive discounts!
Note: Your in-game purchase and gaming progress are tied to your Blizzard account, so the purchase will be available in all your device as long as you log in Hearthstone with the same game account. This applies to your gaming progress as well.