Download and Play GODSOME: Clash of Gods on PC with NoxPlayer
OFFICIAL LAUNCH
GODSOME: Clash of Gods has been officially launched in select countries. Players from Australia, Indonesia, Malaysia, New Zealand, and the Philippines can now download and experience this new MMORTS masterpiece. Additionally, players who signed up for Pre-Registration will be gifted special rewards that consist of Holy Moonstone Hammer x1, an item used to summon powerful gods, and Chaos Gem x300. Stay tuned as more regions will be available soon!
✔ Download Link: https://nexon.link/8Hy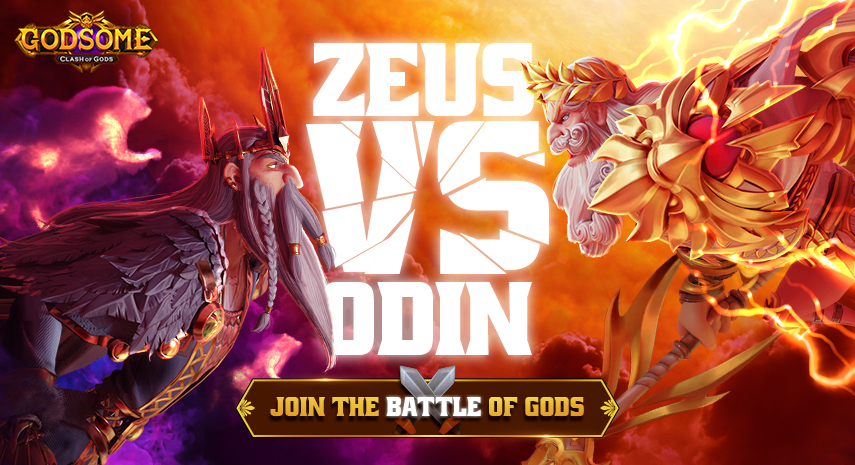 ABOUT THIS GAME
GODSOME: Clash of Gods is a new MMORTS mobile game developed by Nexon Games. It combines MMO (Massively Multiplayer Online) and RTS (Real-Time Strategy) elements through which large numbers of players can interact and battle in a vast continent and at the same time control troops in real time to device strategies and triumph in the battlefield. Players can choose one from seven different mythologies and develop their gods to lead them into battle.
GAME FEATURES
Territorial war in an extensive continent
Compete for the best territories in the continent and gain access to abundant resources and strategic locations.
Battles of strategy through real-time troop management
Manage your forces in real-time to overpower your enemies with clever planning and execution.
Diverse elements for exploration throughout a vast continent
Explore a far-reaching new world and discover ancient monoliths, among other unseen mysteries.
Stories of well-known and majestic gods from Eastern and Western mythology
Choose from the most renowned myths from around the world and find out the unique backgrounds of each god.
Growth system based on collecting gods with unique skills and upgrading those abilities
Develop your gods and combine them accordingly to acquire unparalleled skill effects and combat buffs.
Advancement of Sacred Land according to changes in eras
Upgrade the various buildings in your base to advance to new ages and see how your Sacred Land develops.
Assignment system where powerful gods contribute to Sacred Land development
Assign gods to their respective buildings to receive their favors and gain a variety of useful enhancements.
Large-scale battles and fierce competition between dominant alliances
Collaborate with friendly alliances to devise the best strategies and defeat enemy alliances in large-scale battles.
OFFICIAL PAGES
✔ Website: https://godsome.nexon.com/
✔ Facebook: https://www.facebook.com/godsomeofficial
✔ Discord: https://discord.gg/jGHdRNBBbS
✔ Forum: https://forum.nexon.com/godsome
✔ Youtube: https://www.youtube.com/channel/UCqu9ZOYtGeEKfIijXc1zjLA