How to Play Light of Thel on PC with NoxPlayer
Light of Thel: Glory of Cepheus is an MMORPG action-adventure mobile game with a closed beta that you can play from 18 February 2020. The game is slated for full release 25 February 2020, for Southeast Asia. Five languages are supported including Simplified Chinese, English, Thai, Bahasa Indonesia, and Vietnamese.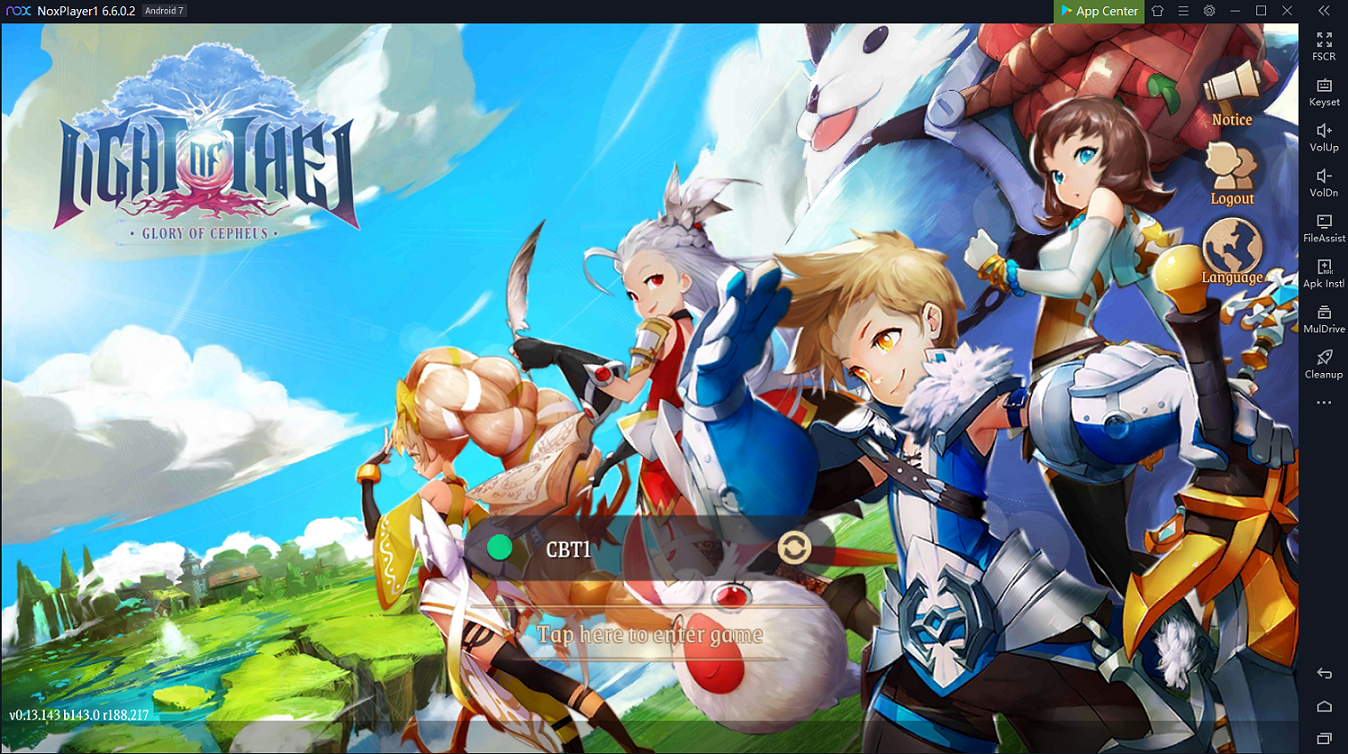 Explore an open, expansive world in Light of Thel. Enjoy gorgeous cartoon-style animation, slick visuals and colorful cast of characters, coupled with a rich variety of game modes.
Freely switch between 5 classes
Omni Warrior who can both take and deal a lot of damage
Rune Mage for area-of-effect spells
Elven Archer with massive single-target damage
Shadow Assassin utilizing stealth
Holy Priest for support buffs
Challenging team dungeons
Challenge powerful bosses with your friends! Defeat them to obtain precious treasure and equipment in raids in your quest to be Thel's mightiest champions
Fish leisurely
Take a break from the battles with casual game modes such as fishing at Thel's plentiful fishing spots. Discover buried treasure, mine or craft during your spare time
Adventure with cute pets
Explore to find a wide variety of Battle Pets to capture, each possessing their unique Talent Skills to aid you on your journey. Get mounts to travel faster! Or go on Expeditions that can earn you profit even when you're offline
Flaunt your unique style
Customize your appearance with diverse equipment sets and fashion items. Express yourself with emotes. You can sing, dance, exchange greetings or even prank others!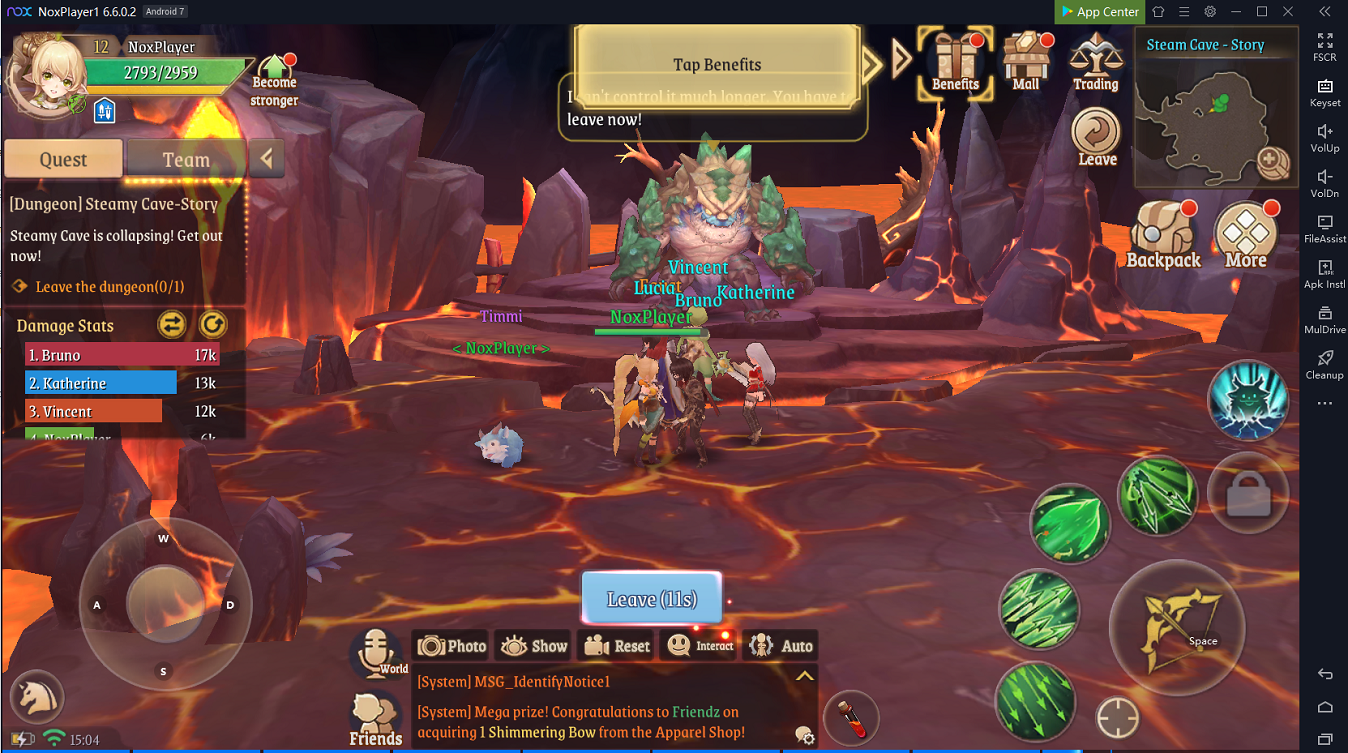 Why Choose NoxPlayer to Play Light of Thel on PC?
The Best Visual Experience with Larger Screen
Playing games on PC will definitely give you a better visual experience. In Light of Thel, many players are addicted to those gorgeous cartoon-style animations, slick visuals and colorful cast of characters. This is also the main reason why the game becomes such popular in a short period. With a larger screen, you can have a clearer and more vivid view of your anime characters.
Smoother Control with Keyboard and Mouse
Light of Thel features many unique gameplays including a special story system with different anime characters. As the battle gets fierce, it is hard for you to control your heroes with your mobile devices. Therefore, if you play Light of Thel on PC with NoxPlayer, the touch screen will be replaced by the keyboard and mouse, which makes the control more flexible for your precise strike.
Setting key mapping is not difficult. Head over to the keyboard mapping setting on the right setting menu of NoxPlayer firstly. After that, you just need to drag the command icon from the display panel to the corresponding position and assign a key for it. If you still feel upset about the complicated key settings, now we have provided you with a detailed tutorial about keyboard mapping on NoxPlayer. You can check this article here: NoxPlayer keyboard control settings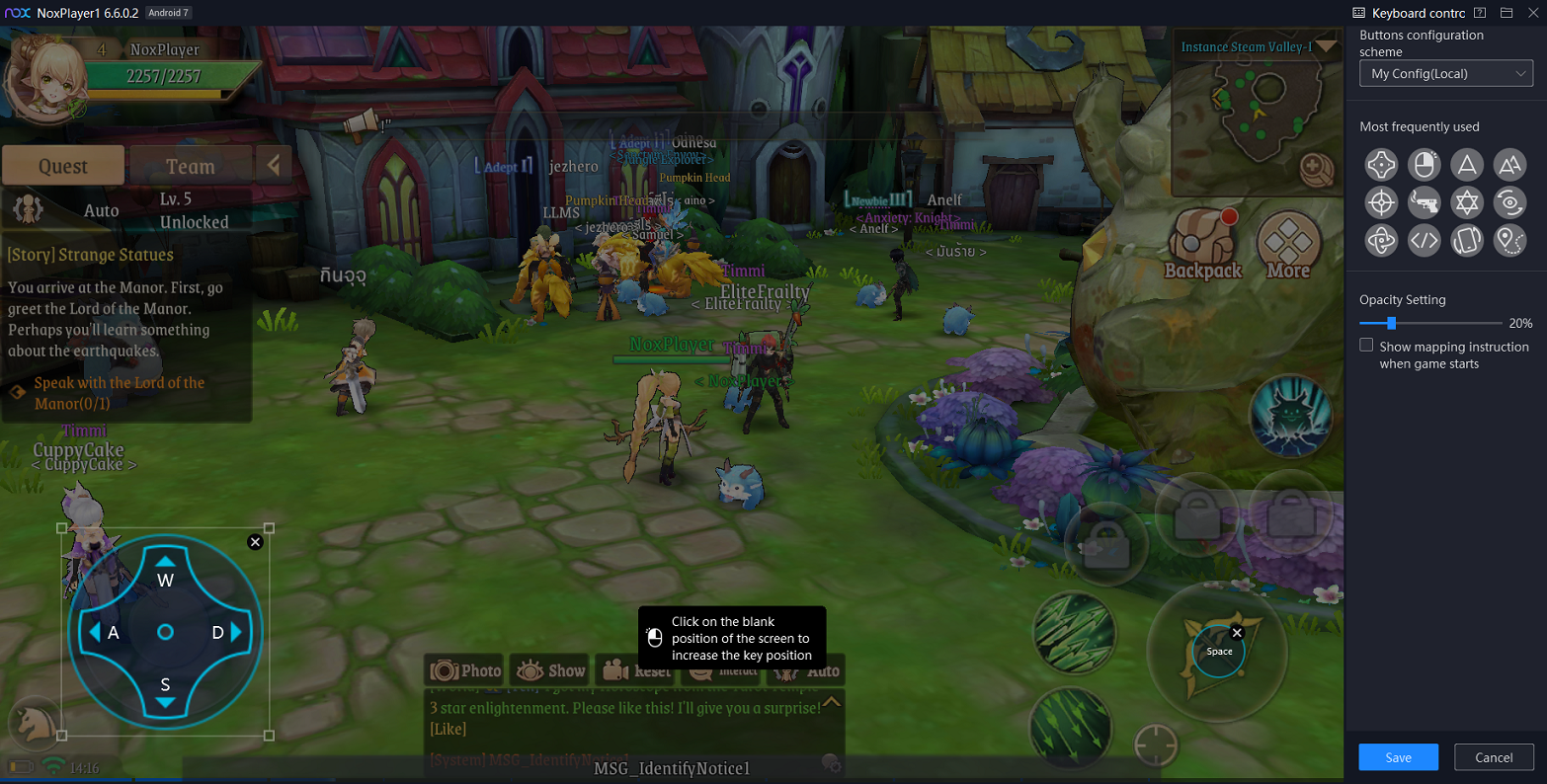 No worries about low battery
There is no doubt that you need to cost lots of time and energy to develop your anime heroes. Therefore, choosing to play Light of Thel on PC with NoxPlayer must be a good way to ease the burden of your mobile devices, and you don't need to worry about the battery life of your phone anymore.
To play it on your PC, just install NoxPlayer Android Emulator on your computer, sign in to your Google account, then search and install Light of Thel from the built-in Google Play Store or the App Center.
You can also download the apk file from Uptodown, and just drag and drop the file in NoxPlayer; it will be installed automatically. Or use a special version of NoxPlayer, which includes the Uptodown app. From there you can download and install any apk file just with a few clicks and then you can enjoy!