How to Play NU:Carnival on PC with Android Emulator?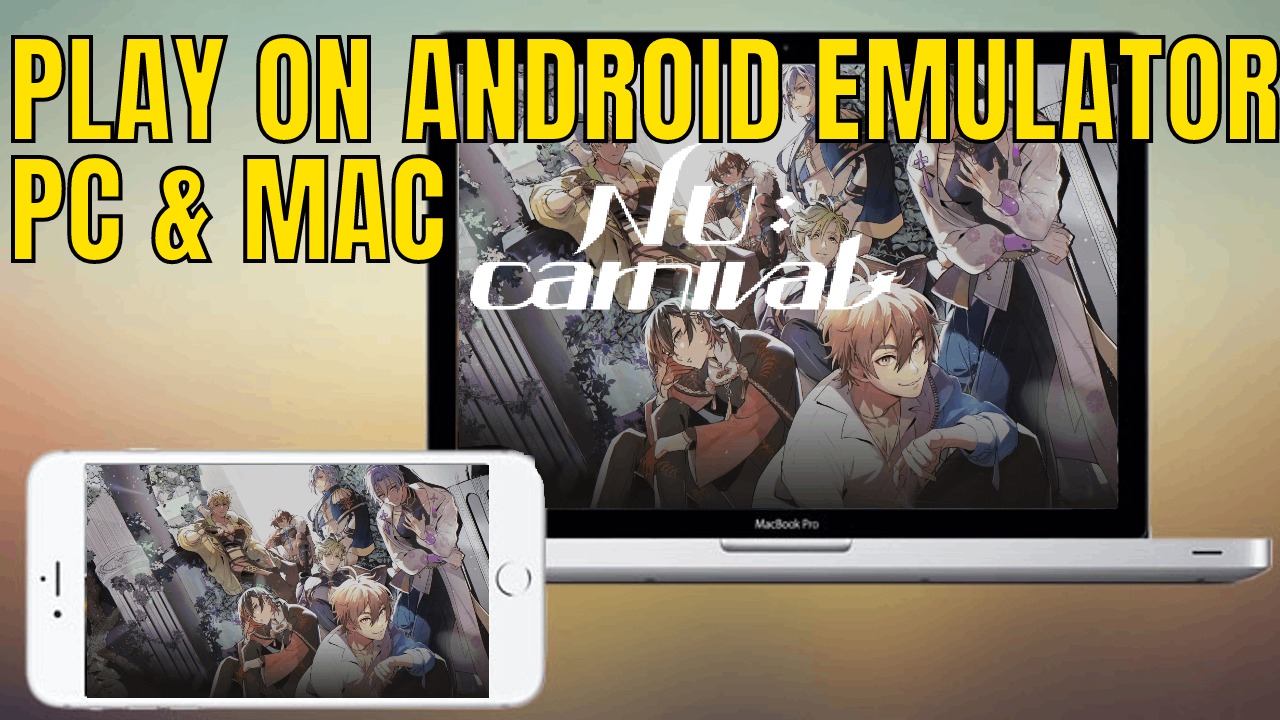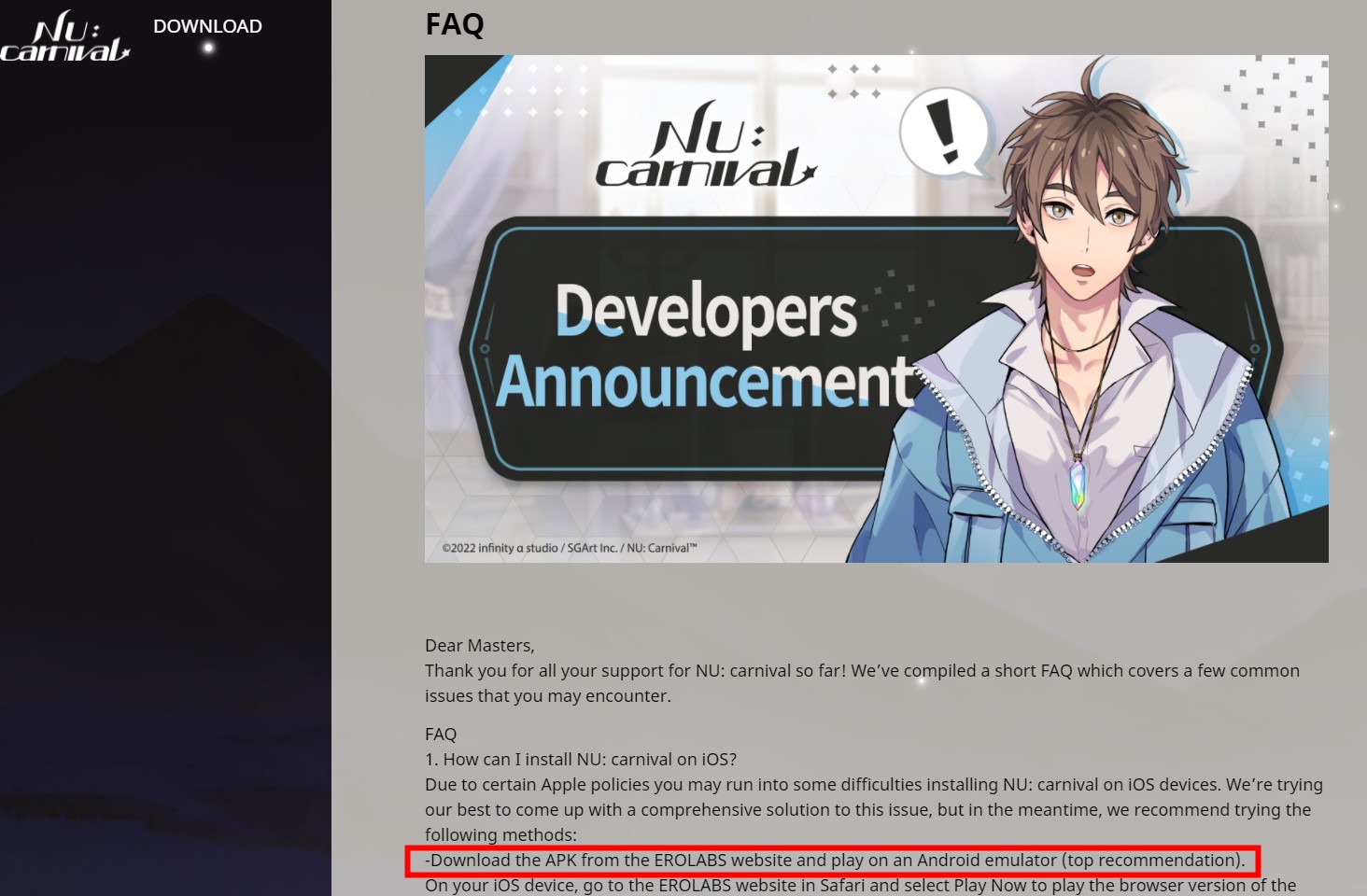 img src: ©2021 infinity a studio NU: carnival  ©2020 SGArt Inc.
According to the developers announcement,  the best way to play NU:Carnival is to use an Android emulator and install the apk on it. Keep reading for a detailed tutorial!
Download NoxPlayer, Play NU:Carnival on PC

If you are using Mac, here's the Mac Version for downloading:

If you don't feel like reading, check out the tutorial as in this video:
How to Download and Play NU:Carnival on PC
if you are using Mac it's basically the same process for installing and downloading. Or for more detailed info, please check our FAQ.
Download and install NoxPlayer on your PC
Complete Google sign-in to access the Play Store
Look for NU:carnival in the browser, go to its website, scroll down to the bottom and find [Android Download] to download the APK
Click the icon of nu carnival on your home screen to start the game

Play NU:carnival on PC with NoxPlayer
Please go to our official website to download NoxPlayer (if you are using mac, download via the [Mac Version] tab)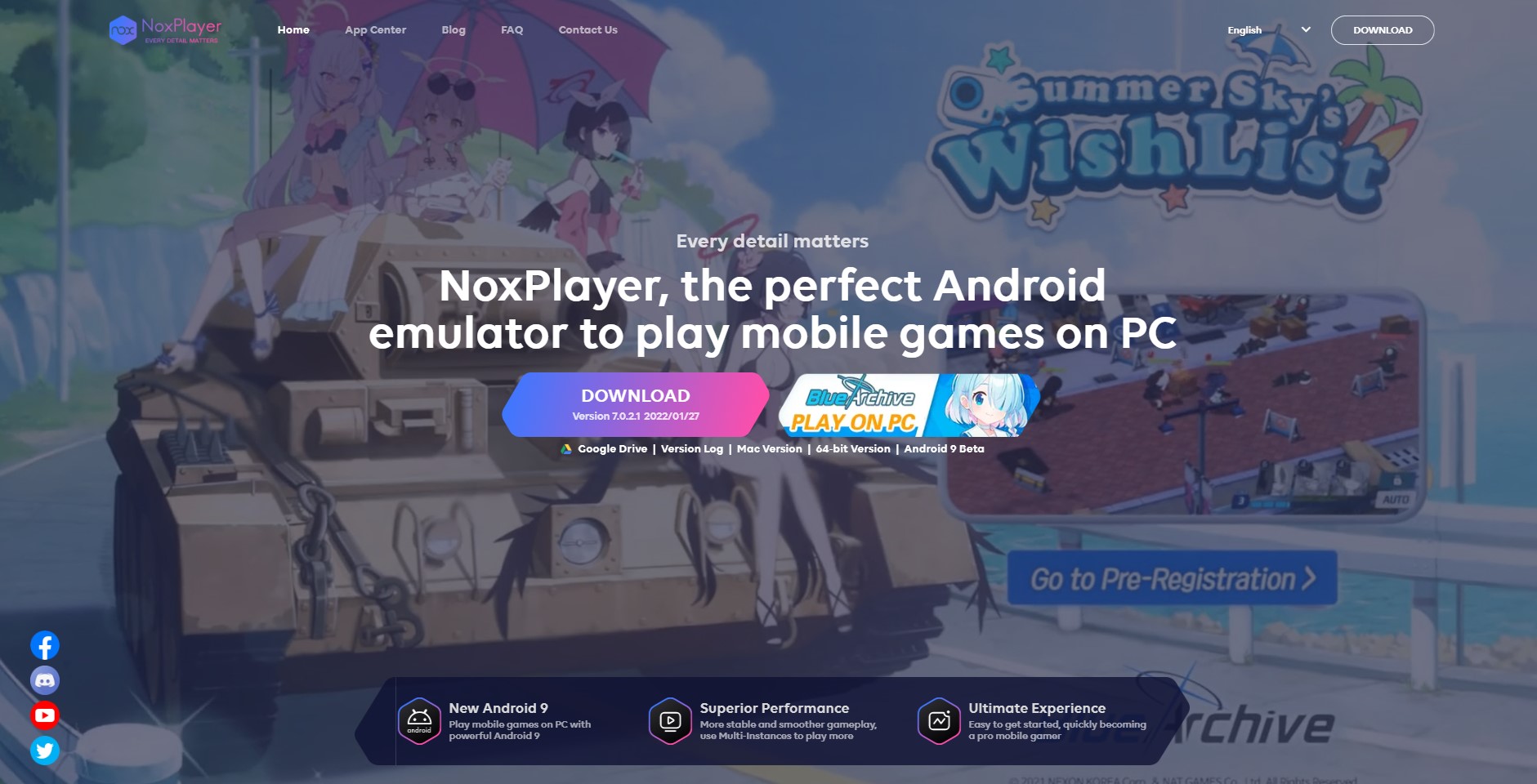 Play the newly released RPG Game on PC with NoxPlayer, unleash the PC gaming experience you always dreamed of!
Visit the website of NoxPlayer

Visit our site: en.bignox.com

NoxPlayer is a free Android emulator for playing mobile games on PC and Mac, supporting Android 5, 7, 8, and 9, compatible with Intel, AMD, and Apple processors. You can run NoxPlayer perfectly on commonly-used operating systems like Windows 7, 8, 10, 11, and iOS.