How to Play Plant VS Undead on PC | Play to Earn and Exchange NFT Assets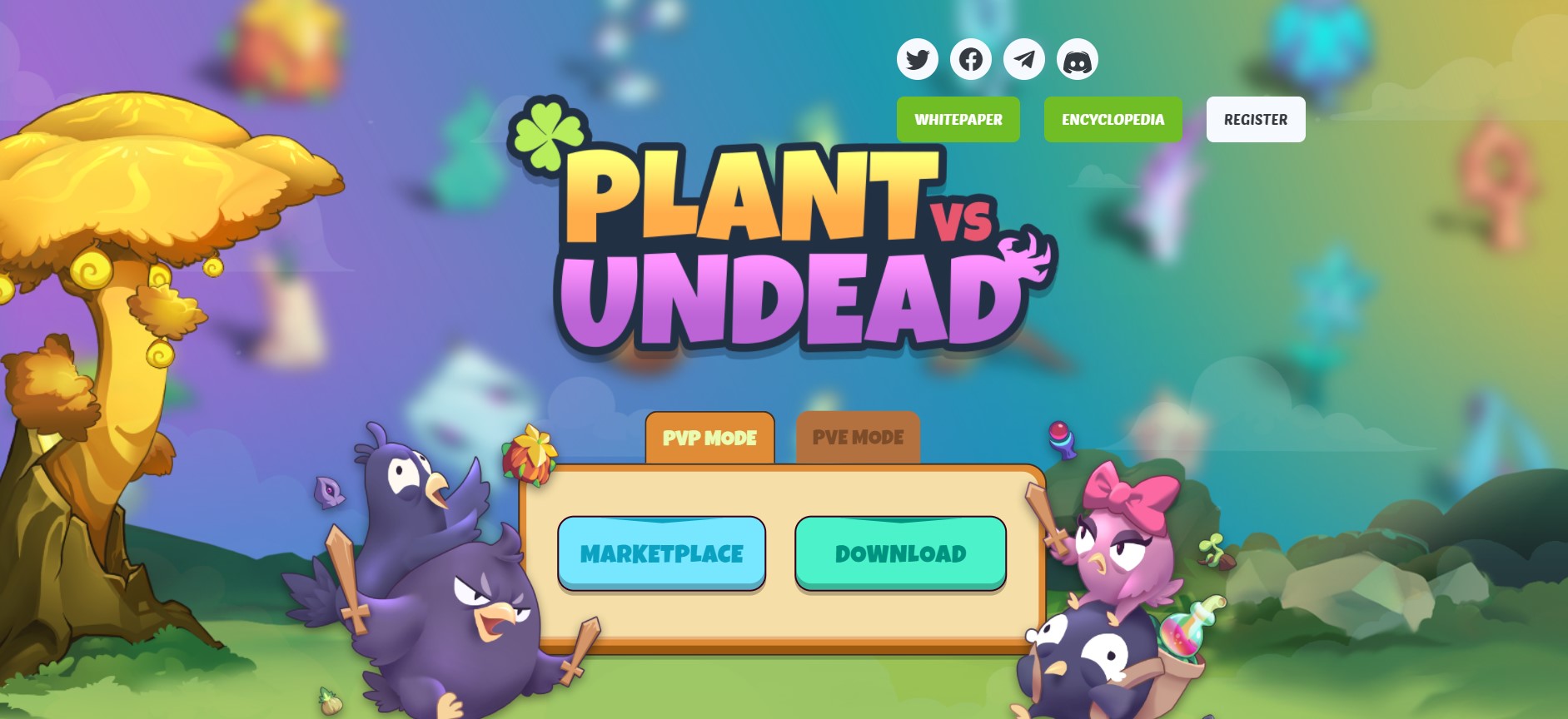 Play Plant vs Undead

way more conveniently

on your PC (even during work), start with free-to-play plants, earn rewards with real value, and exchange NFT assets.

1. IN-GAME CURRENCY: PVU COULD BE USED IN THE MARKETPLACE FOR PURCHASING SEEDS AND PLANTS.

2. SOCIAL FEATURE: SEND PVU TOKENS IN THE CHATS WITH FRIENDS; EXCHANGE NFT ASSETS.

3. PLAY TO EARN: ALL GAMEMODES REWARD REAL VALUE, EVEN WITH FREE-TO-PLAY PLANTS.
Follow the steps below to download NoxPlayer and get Plant VS Undead installed on your PC.
Step 1: Download and install NoxPlayer
Click this button here to download the installation file of NoxPlayer

Or visit the website of NoxPlayer and click DOWNLOAD
Click on the downloaded file to start the installation. Select  Browse if you want to change the installation path. Then click Install.
Wait for NoxPlayer to install on your device. Once done, press  Start to launch the emulator.
Step 2: Install the game on NoxPlayer
Download the APK from its website
After download, you'll get its APK file. Drag the APK to the interface of NoxPlayer to install the game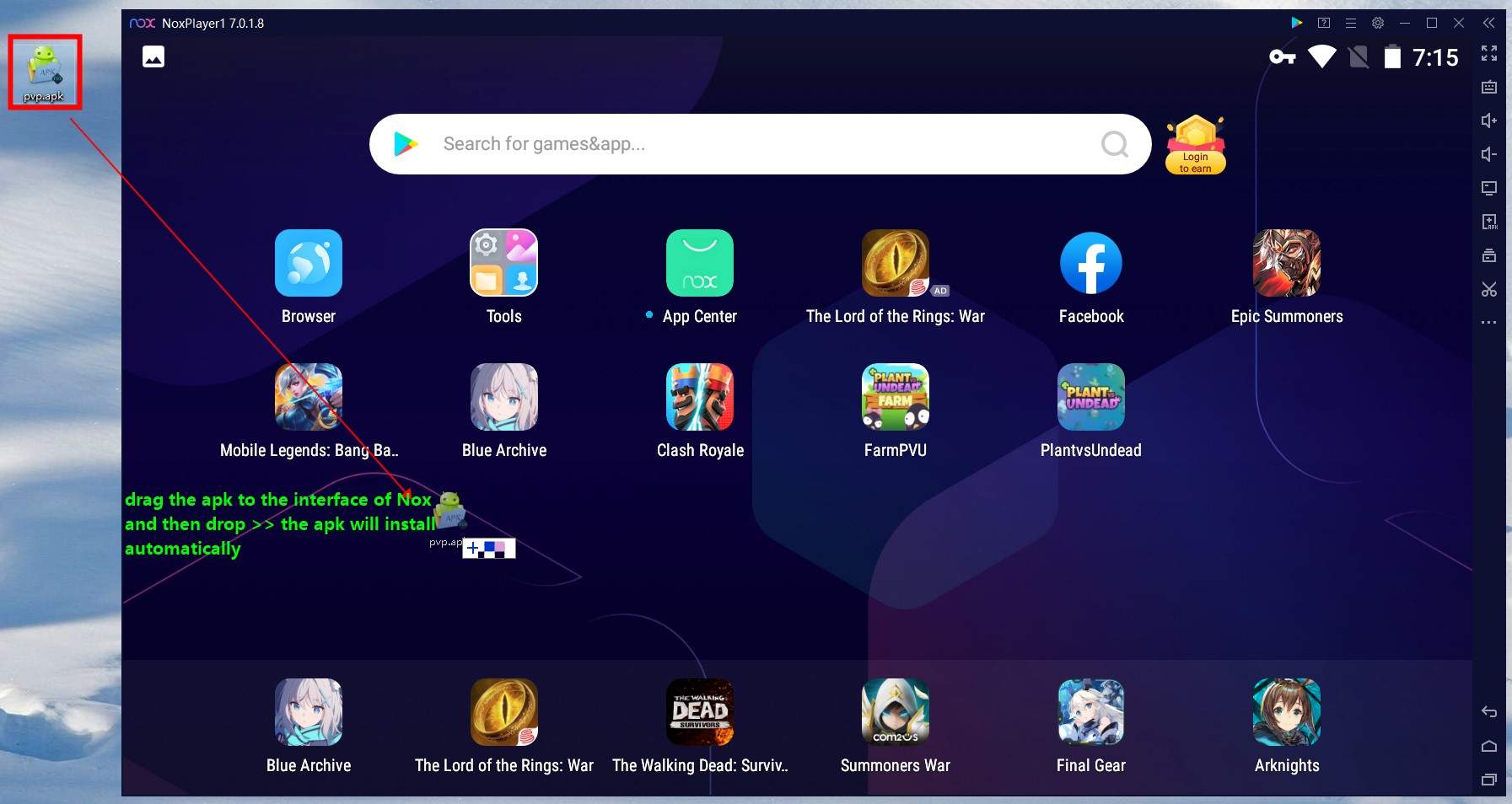 Repeat the step to get another APK installed. Click on the icon of the game to run it on your PC!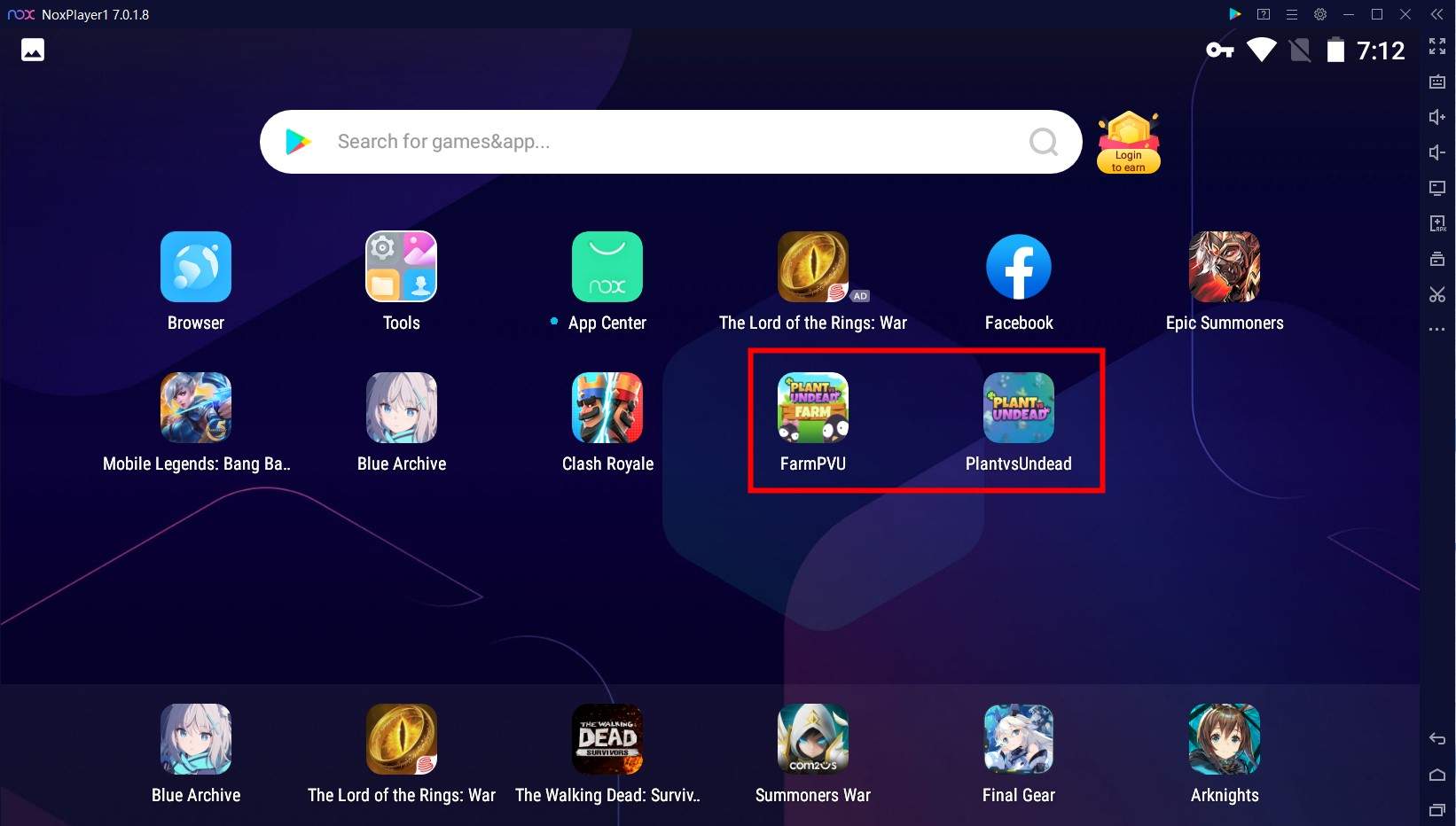 When you are in the game, click SCAN to scan the QR code on your phone. The writer tried the LOAD IMAGE option, but always got an error message saying the token is expired (maybe QR codes downloaded from the website get expired really fast). So to log in smoothly, use the SCAN option. NoxPlayer will automatically enable the camera of your PC.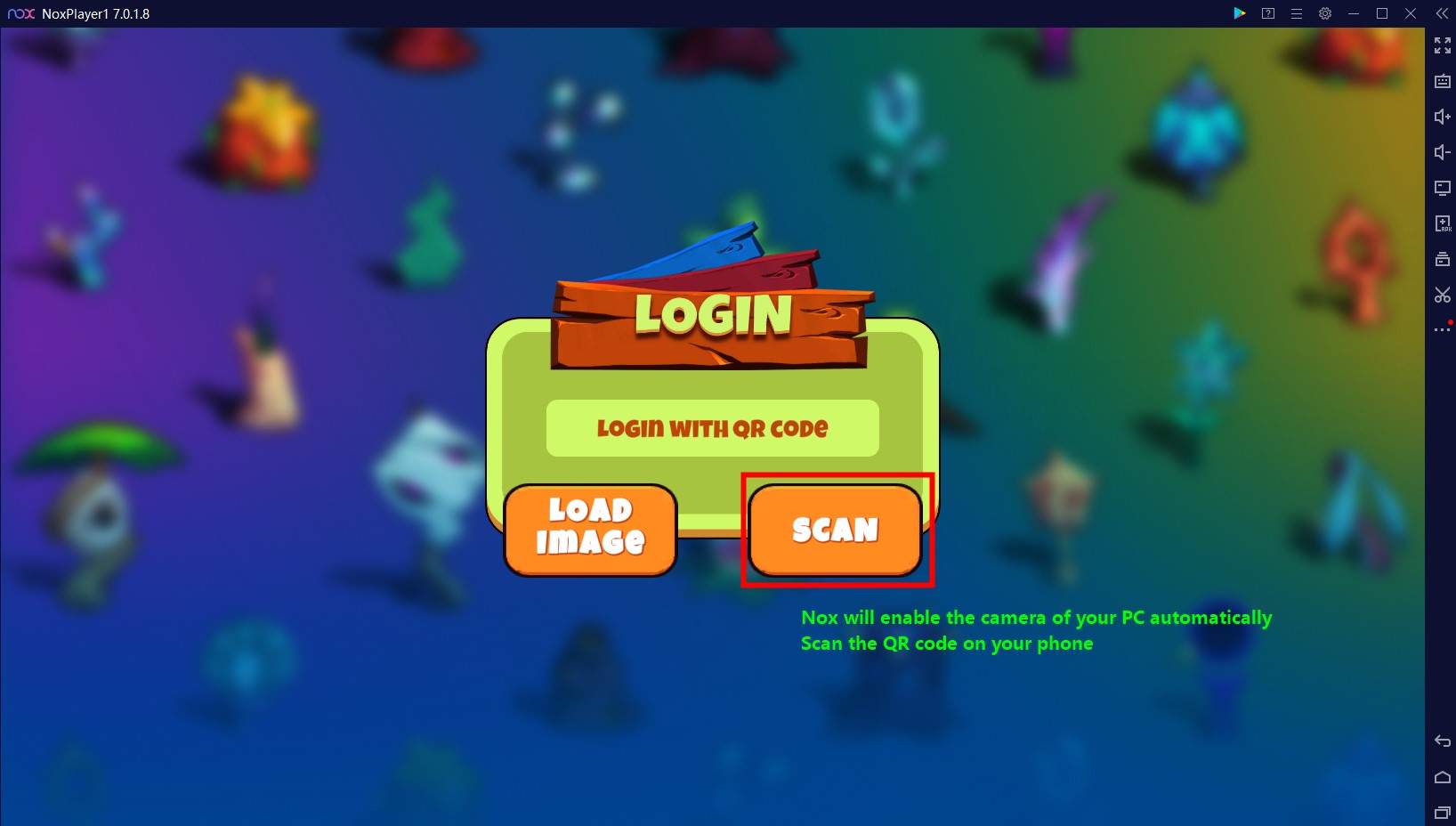 Now you can enjoy the game! 
To know more about NoxPlayer, check our FAQ site.

NoxPlayer provides the ultimate gaming experience on PC. We believe every detail matters. On NoxPlayer, gamers could experience a clearer view, an easier way to control characters, a smoother gaming experience, higher compatibility and performance, and… these won't leave us satisfied. For you, we've added features like macro, script, video recording, live mode, animated theme, and will add more in the future.
We are the game master, and so are you.