How to play Pokémon GO for PC in any country
Pokémon GO is an augmented reality mobile game developed by Niantic for iOS and Android devices. Since its recent release, it has gained great popularity among gamers. Currently the game is only available in a few limited countries, however with Nox App Player you could play it anywhere in any country on your Windows PC without leaving your desk and collect all the Pokémons. This is great for people who don't have the game yet in their country and of course also for people unable to get outdoors.
Follow the below steps to play Pokemon Go on Windows PC:
Step 1. Download and insatll Nox App Player: Pokémon GO for PC version from this site: https://www.bignox.com/pokemongo/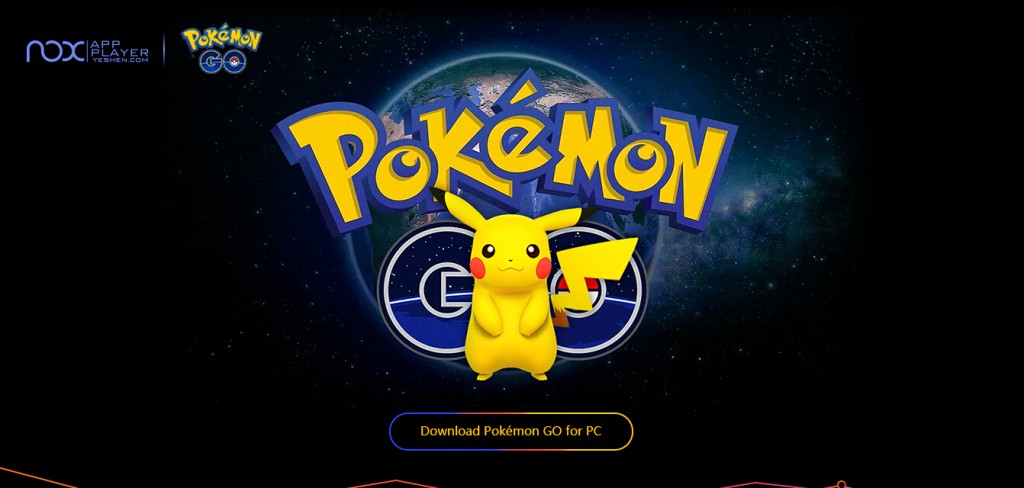 Step 2. Start up Nox App Player: Pokémon GO for PC version, wait a few seconds and you will find the Pokémon GO icon on the main window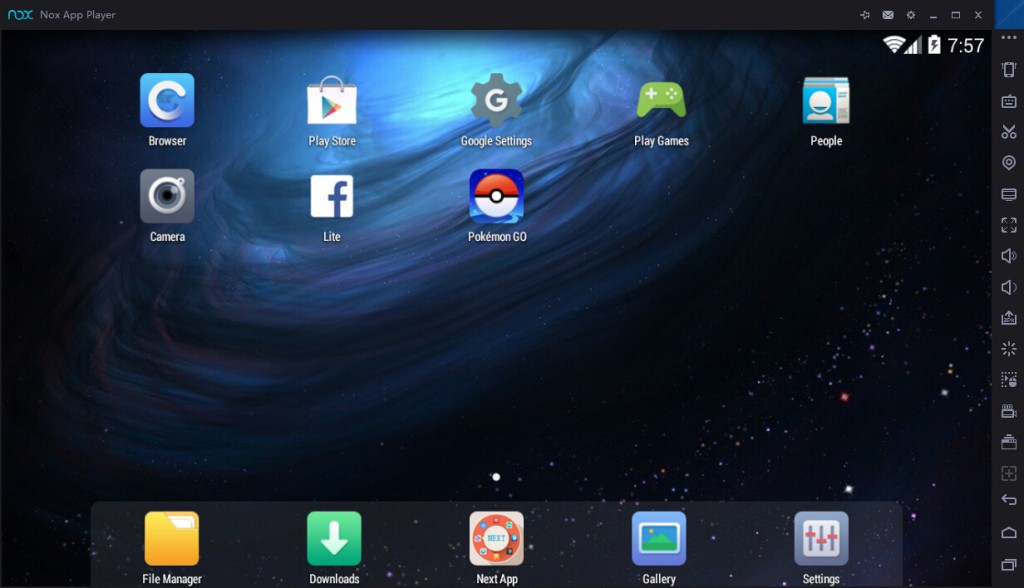 Step 3. Click Pokémon GO icon, log in with your Google account and start play!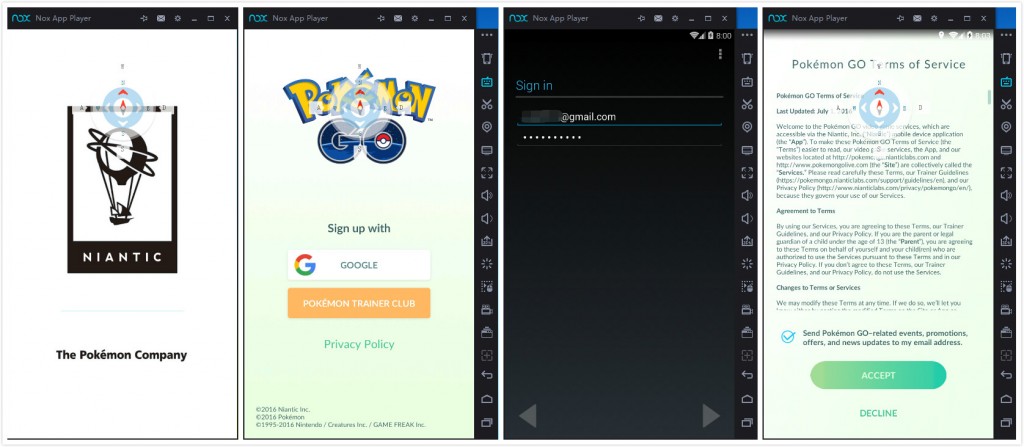 Yes! It's that easy!
More tips and Highlights:
AR: the augmented reality technology need to use your camera and capture your surrounding environment. This is apparently not suitable in the PC case. Make sure to turn AR off from the upper right corner of the game otherwise you may find a glitched screen.
Keyboard control: in the game you could control your avatar to walk around using the WASD keys. There's also a hint on the screen. if you want to have a clear sight you could turn the hint off (the control still works) by clicking the Keyboard Control button on the side bar >> Click Save >> Turn transparency to Zero and click Yes.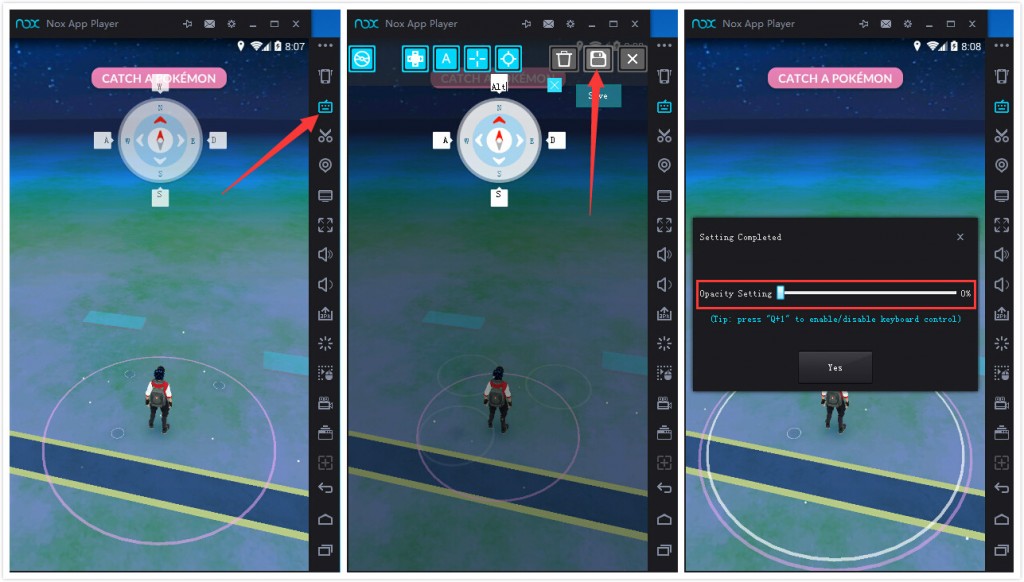 3. Virtual location: The best part! Click on the Virtual Location button on the side bar and drag to pin yourself anywhere on the map, then click OK buttno at the bottom bar then you will "be" there instantly.