How to Resolve Errorcode 80001? (Konosuba: Fantastic Days)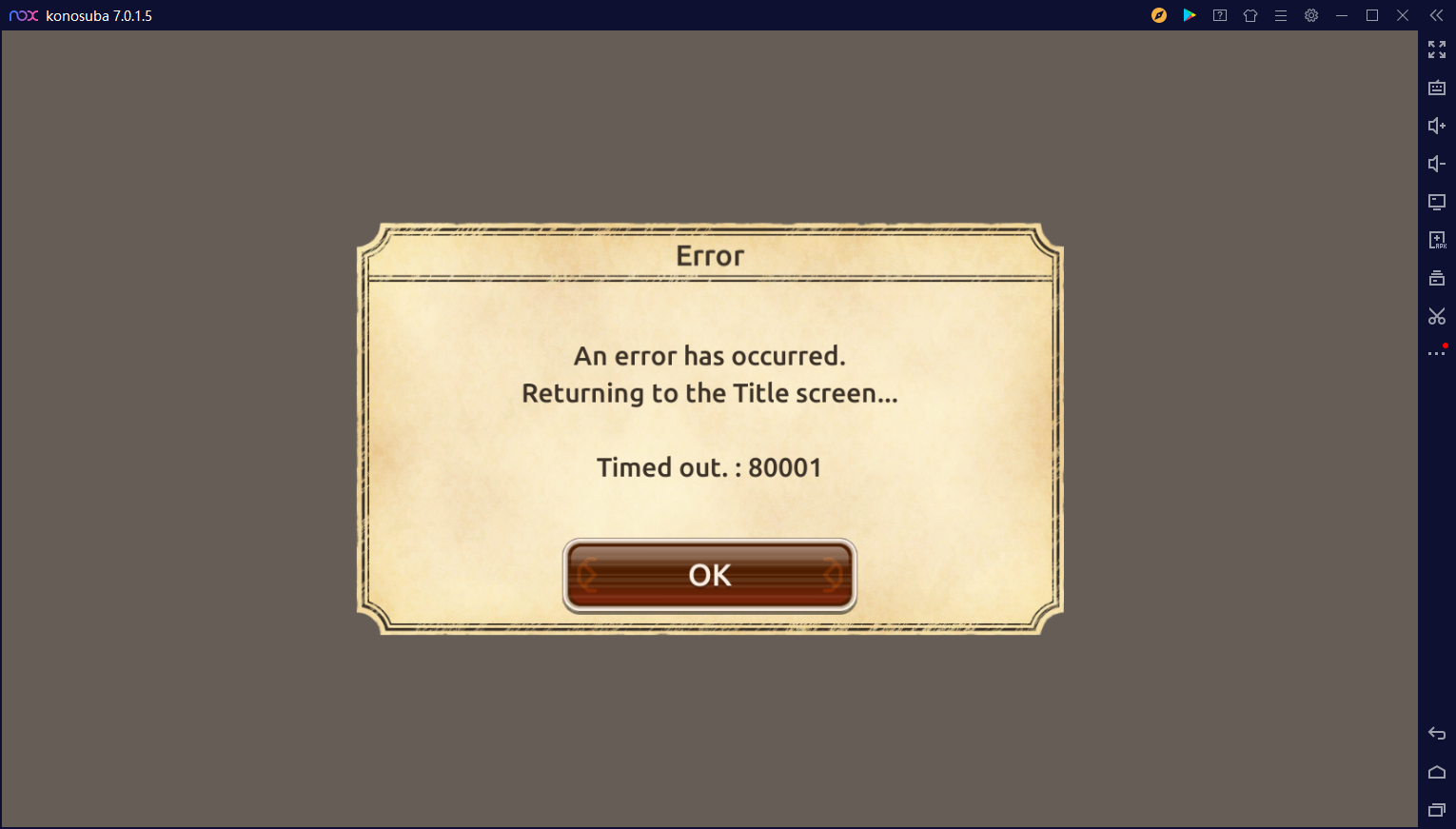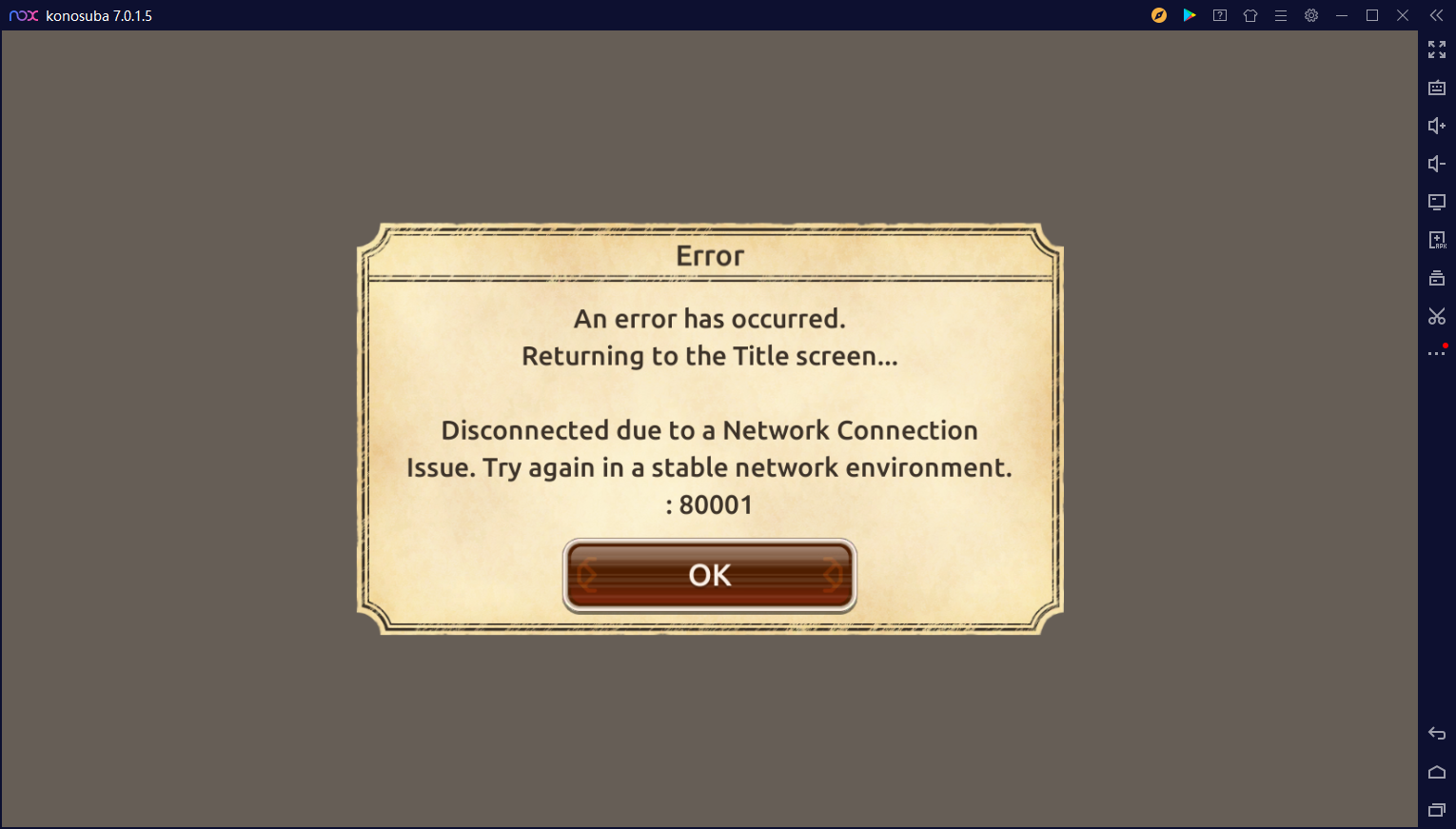 ---
---
Hi, dear Adventurers! Some of you might encounter error code 80001 saying  "An error has occurred … timed out 80001", which means your local network is unstable or your VPN is ineffective (For countries where Konosuba is not available, users need to use VPN). Here is the solution offered by NEXON: due to temporary network issues, please continue to try re-accessing the game.
Re-accessing does work, all you need to do is exit the game and retry.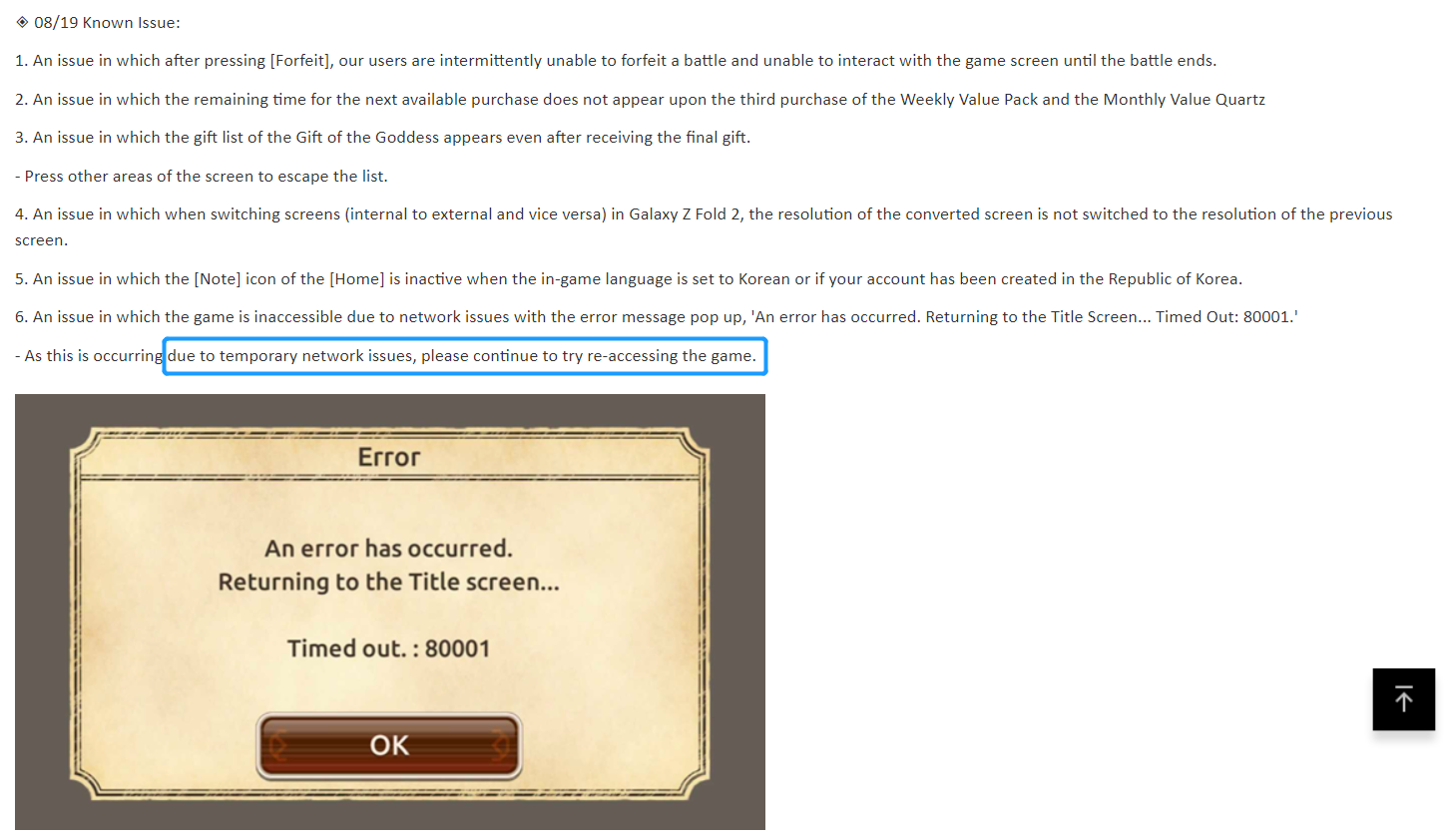 If you are using a VPN, please first ensure its speed is okay for gameplay (to check which you could use other games) and you've turned on global mode. If so, exit the game and try re-accessing.
If you are using NoxPlayer to play this game on PC and don't know which VPN to use, an easy way would be to use EasyOvpn (free) and OpenVPN Connect.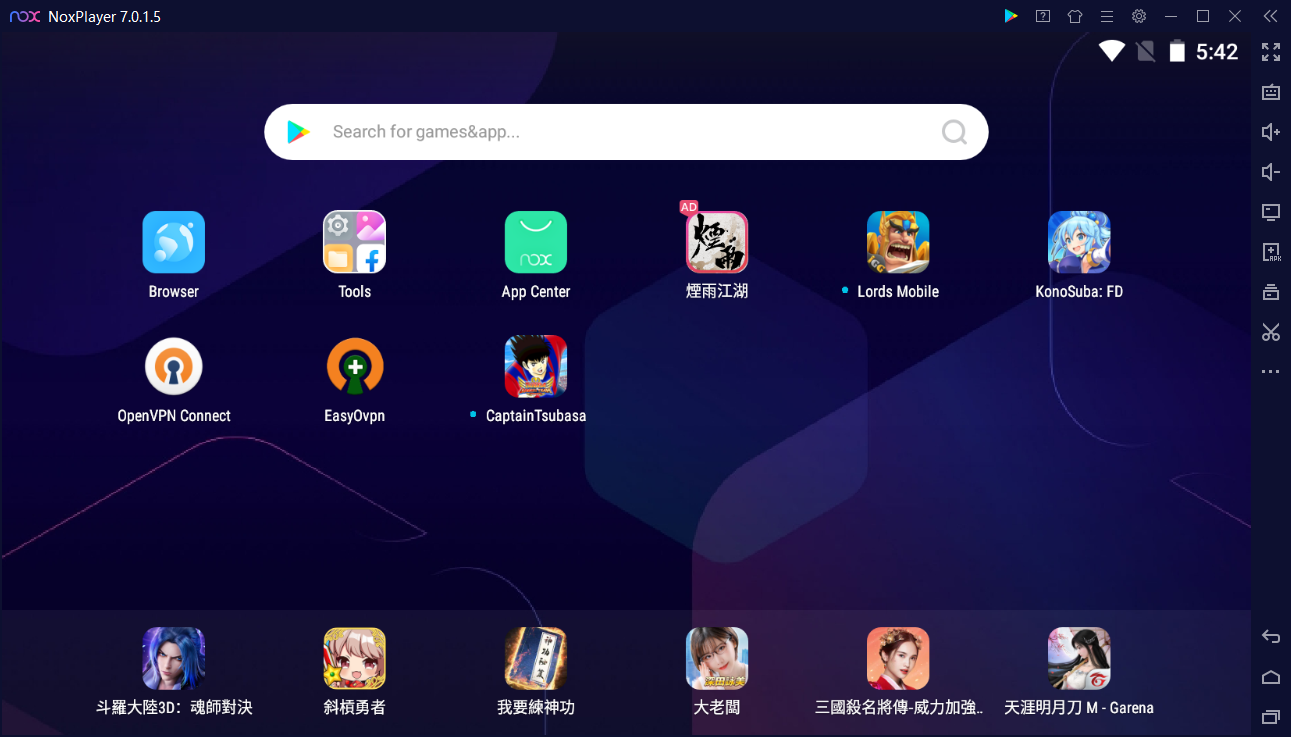 1. Search for EasyOvpn and OpenVPN using the searching bar.
2. Run EasyOvpn, It will show many public IP servers that can be used for free, just pick a random IP set and click to use (Please note: Konosuba is available in South Korea, Thailand, the US, and other countries in this global release, make sure first that the country you select is an included region). Use the button on the lower-left corner to refresh.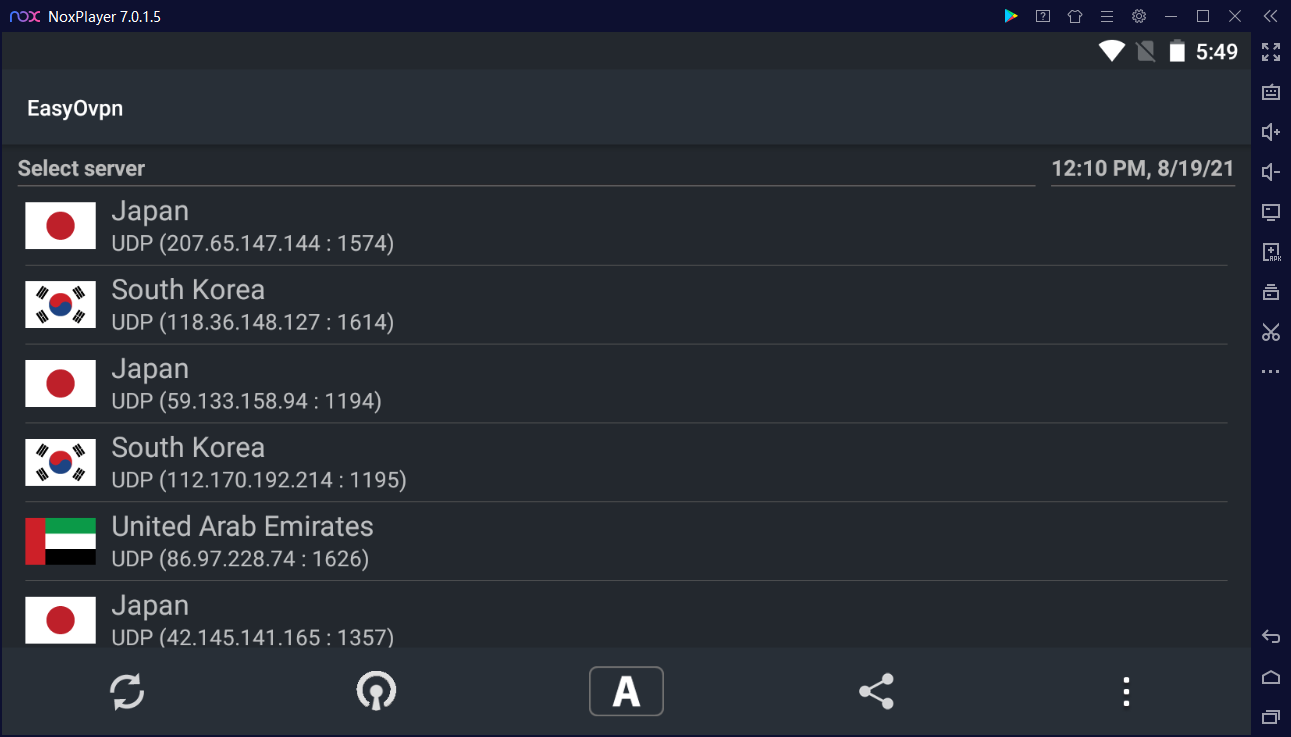 3. Pick one server, and the app will automatically redirect you to OpenVPN. Click OK to import the VPN connection.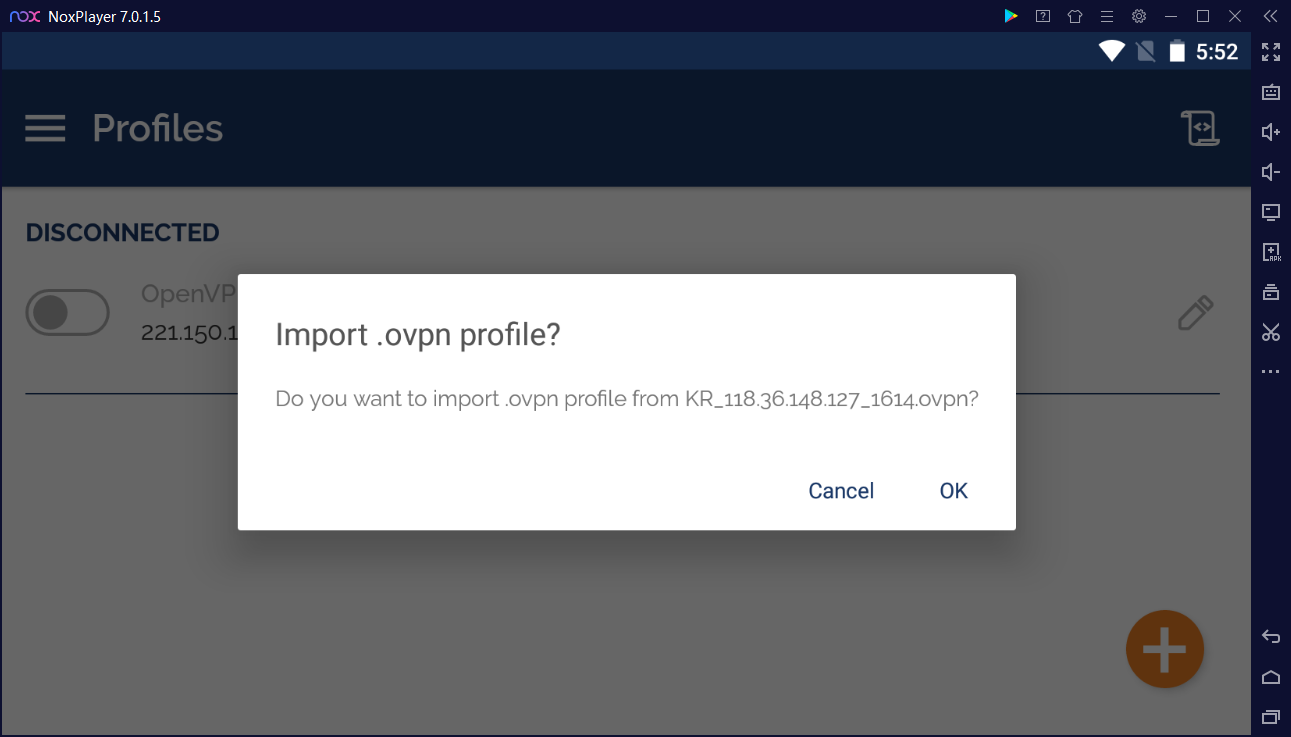 4. Click Add >> click the button and wait for it to turn green. Then you are all set. If the connection fails, repeat the process and retry.