Play Game of Thrones Beyond the Wall on PC with NoxPlayer
Game of Thrones Beyond the Wall™ is finally released on Google Play Store globally on April 2. As we all know, this game is based on the famous TV series Game of Thrones. However, this game has an original storyline that different from the TV series. This strategy game will allow you to form a team of the most powerful men from the Night's Watch to explore beyond the wall and beat various enemies.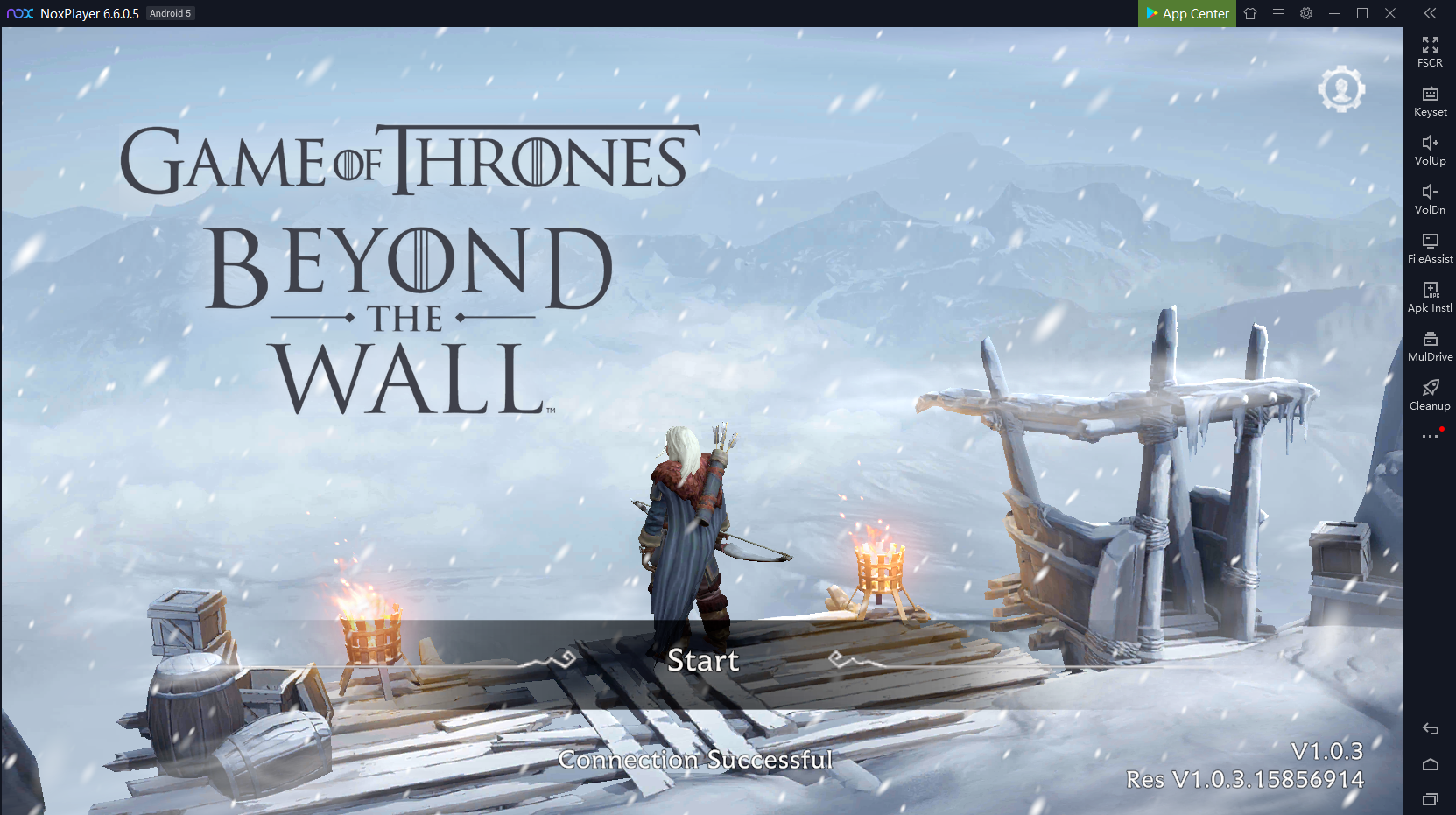 Brief Introduction to Game of Thrones Beyond the Wall
The adventure is set 48 years before Jon Snow became who he was meant to be, and you will follow the path of Lord Commander Brynden Rivers.  Known as "Bloodraven", Lord Commander disappeared beyond the wall, and now it's the time for you to take responsibility and lead the Night's Watch. You will have to recruit new troops from the Seven Kingdoms and beyond to defend against evil.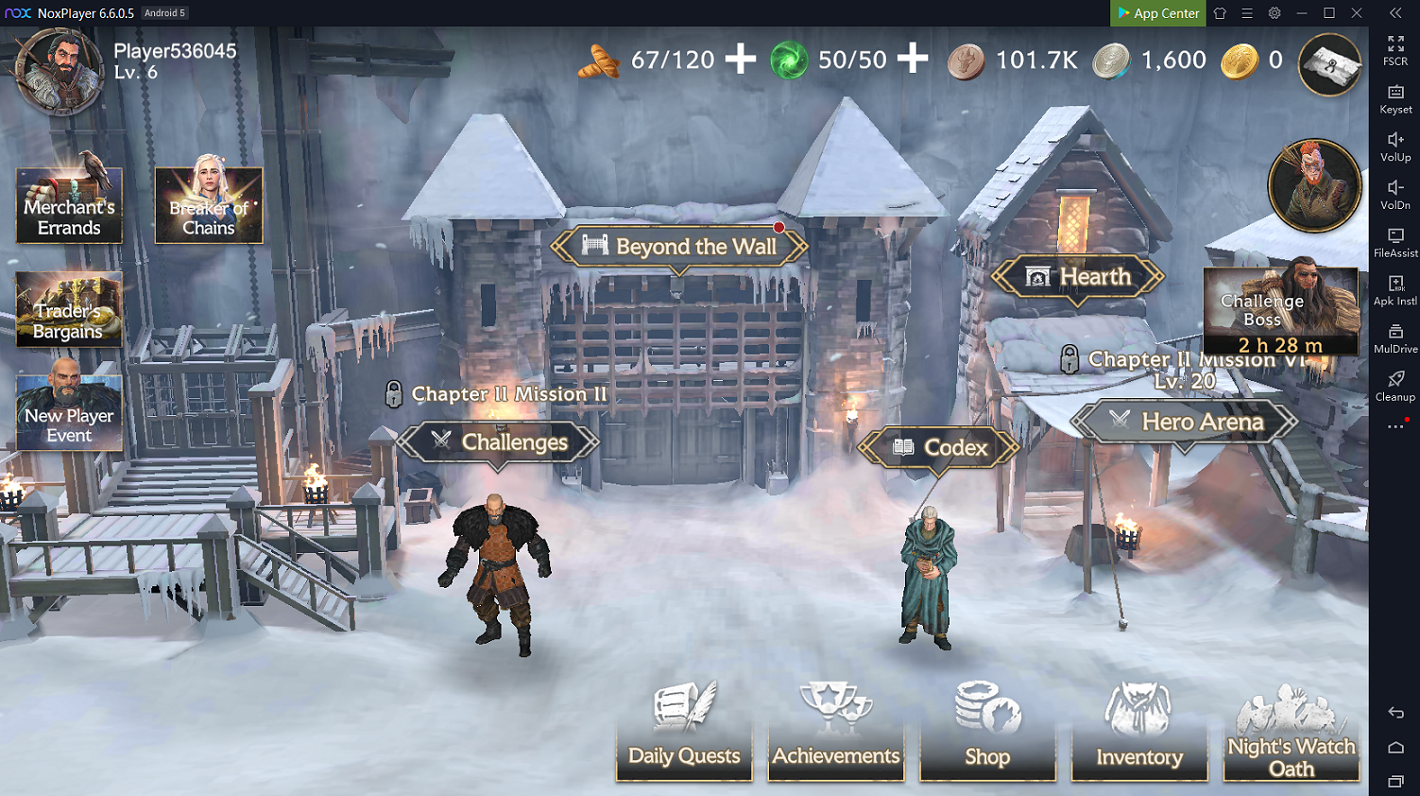 Beyond the wall (Main Storyline)
You can explore the unknown field beyond the wall and improve your battle skills.
You can view and upgrade your hero rosters.
You can accept the challenges to gain more resources and roster shards.
You can forge and upgrade gears for your roster.
You can battle with other players to improve your battle skills and gain spoils of wars
You can join the game instance to get additional supplies.
You can purchase coins and rare supplies in here.
Tips for how to play Game of Thrones Beyond the Wall 
Use the in-game button to speed up the game process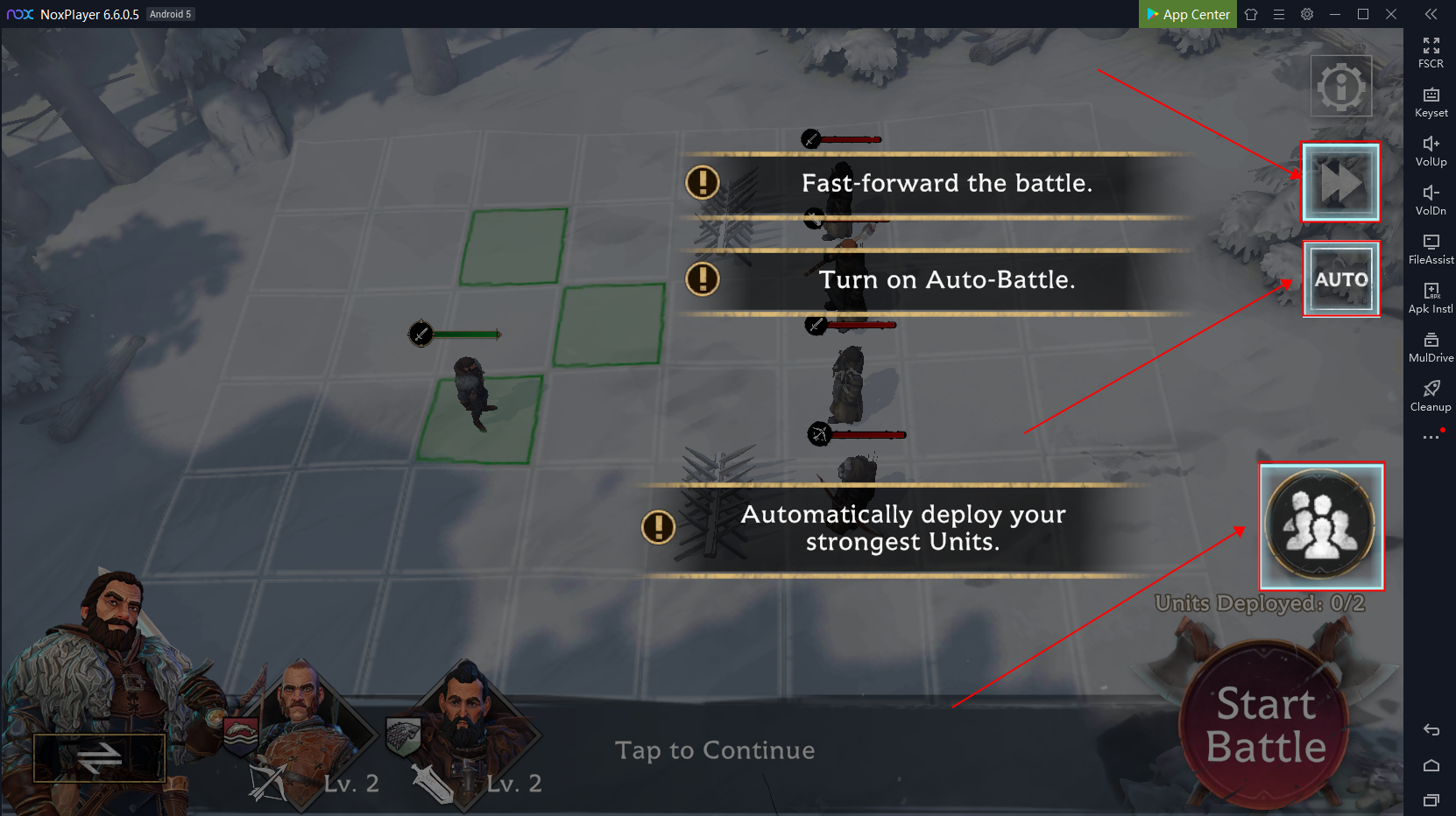 Learn the attributes of your rosters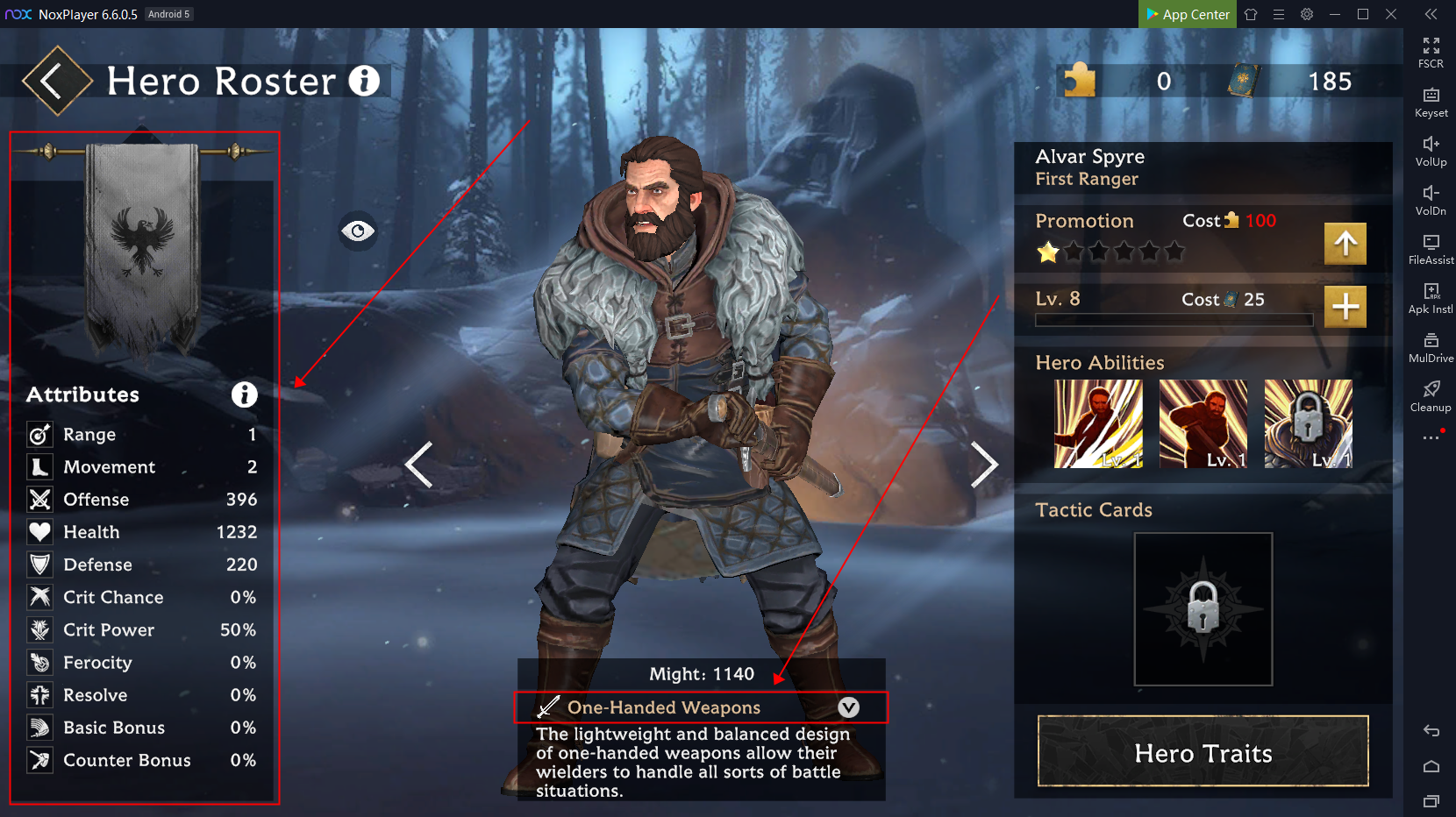 Take good use of the skills of the rosters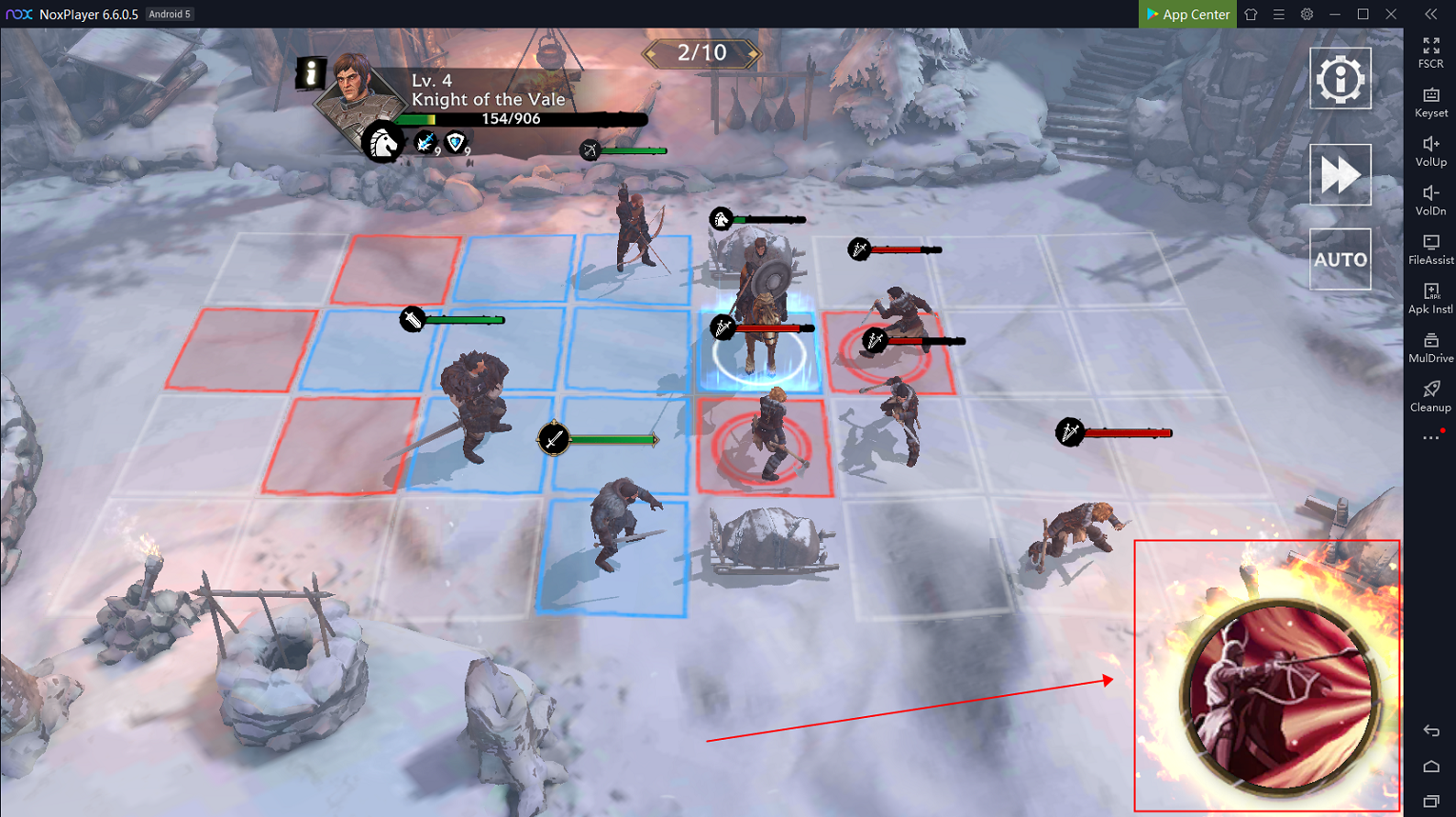 Why choose NoxPlayer?
The Best Visual Experience with Larger Screen
Playing games on PC will definitely give you a better visual experience. In Game of Thrones Beyond the Wall, many players are addicted to those hero rosters who are the main characters from TV series. This is also the main reason why the game has drawn much attention in a short period. With a larger screen, you can have a clearer and more vivid view of your rosters.
Smoother Control with Keyboard and Mouse
Although Game of Thrones Beyond the Wall does not need much keymapping, some keys may help you simplify your operations. Setting key mapping is not difficult. Head over to the keyboard mapping setting on the right setting menu of NoxPlayer firstly. After that, you just need to drag the command icon from the display panel to the corresponding position and assign a key for it. If you still feel upset about the complicated key settings, now we have provided you with a detailed tutorial about keyboard mapping on NoxPlayer. You can check this article here: NoxPlayer keyboard control settings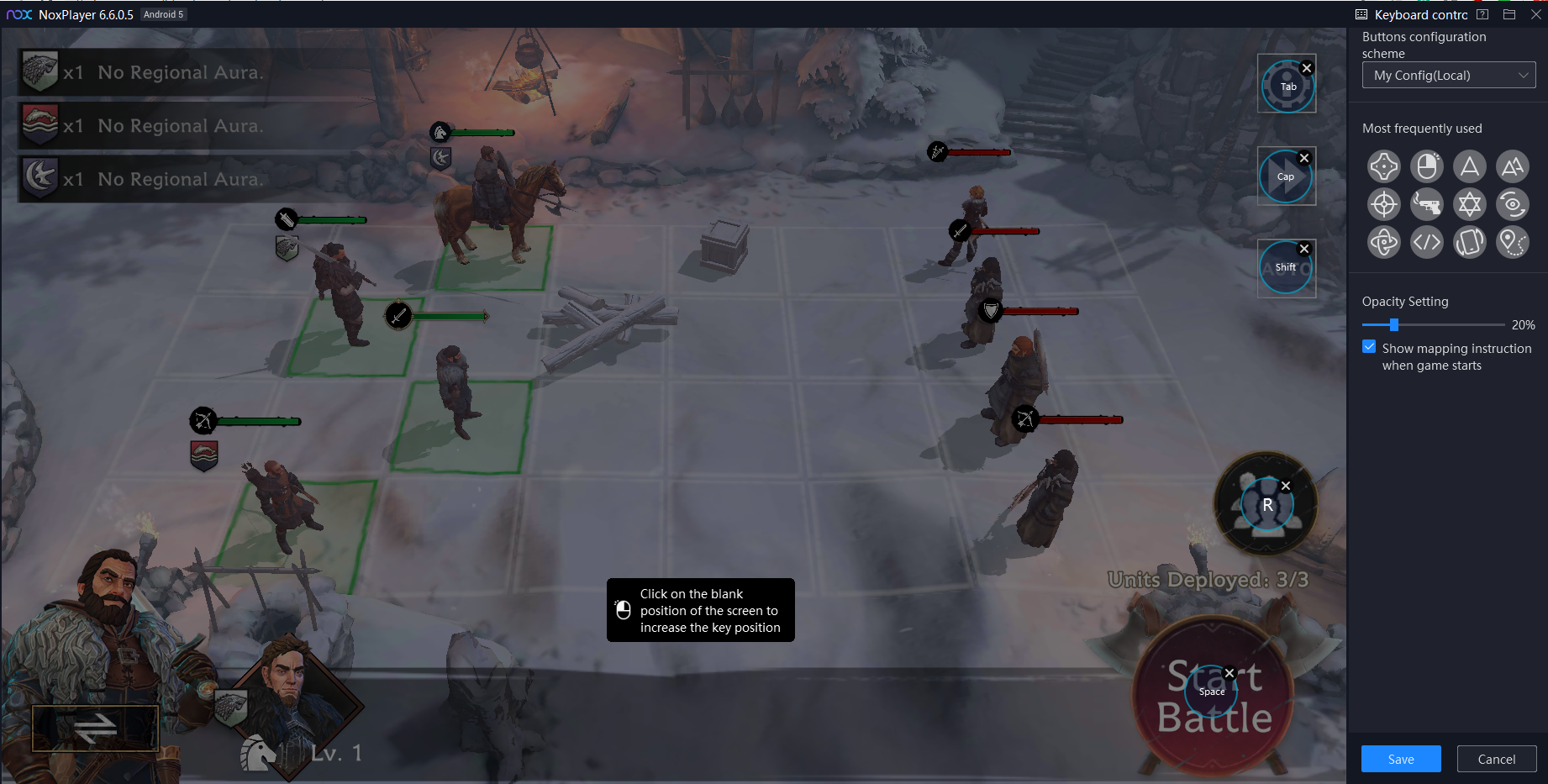 No worries about low battery
There is no doubt that you need to cost lots of time and energy to develop your rosters and build a perfect team. Therefore, choosing to play Game of Thrones Beyond the Wall on PC with NoxPlayer must be a good way to ease the burden of your mobile devices, and you don't need to worry about the battery life of your phone anymore.
Download Game of Thrones Beyond the Wall to Your PC
To play it on your PC, just install NoxPlayer Android Emulator on your computer, sign in to your Google account, then search and install Crossing Game of Thrones Beyond the Wall from the built-in Google Play Store or the App Center.