Play Hustle Castle on your PC with NoxPlayer
We have all probably dreamed of having our own kingdom where we will be the King and responsible for the well-being of our subjects. Just like in the epic medieval time or in movies. In Hustle Castle: Fantasy Kingdom, experiment your lordship skills. Become the lord and master of a real medieval castle! Hustle Castle is the role-playing game of the publisher My.Com, in there you are a king, a ruler of the kingdom. Rescue your beautiful princess, Build and protect a magnificent castle, get residents, assign them duties, train warriors and attack neighboring countries. There are many things a king needs to do to become worthy of his citizens.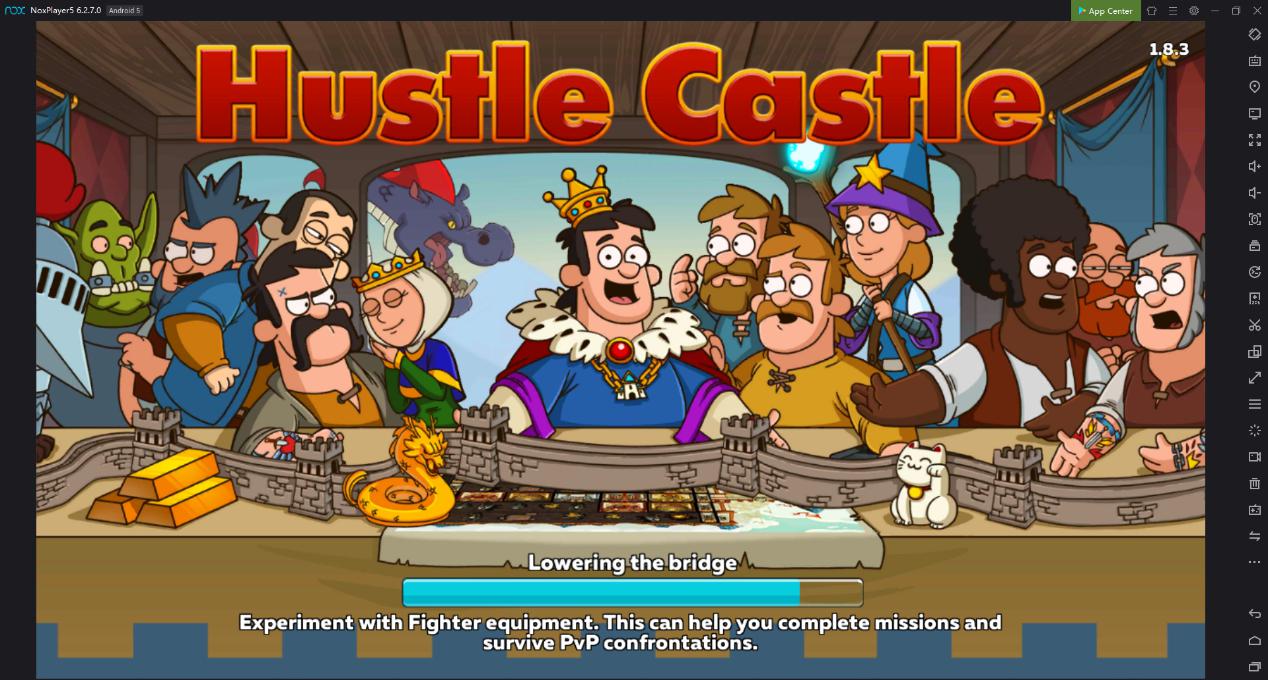 In addition to good gameplay components and beautiful graphics, Characters are drawn well, and the details of your castle are done at the highest level.
Tips and tricks
Play on PC with NoxPlayer
Many rulers have failed in their duties. But you are different. Have ambitions, power and care for your people. Nonetheless, you need all the help you can get in this laborious task. Join thousands of others players and play Hustle Castle: Fantasy Kingdom on your PC with NoxPlayer to take advantage of a comfortable keyboard/mouse controls, bigger screen, script-recorder and many more features you can't have on your mobile.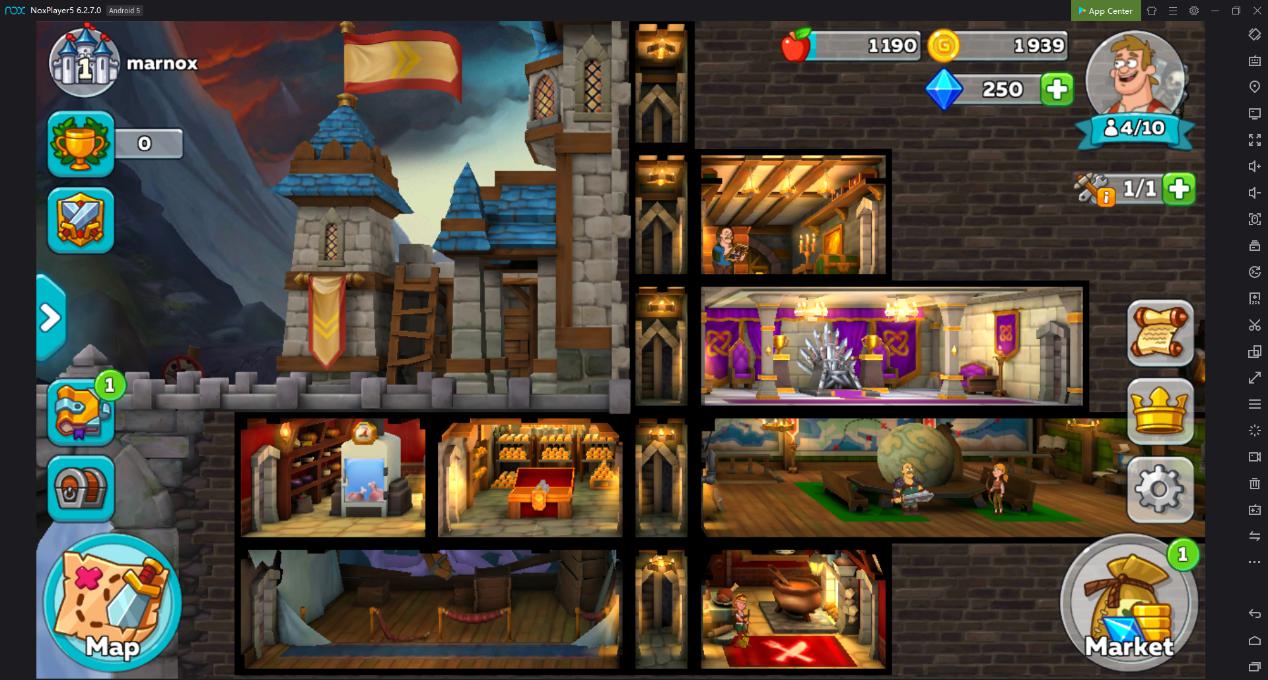 Install NoxPlayer, sign in your Google account, Search and install for any of your favorite mobile game from Google Play or App Center. Or download the apk file from any apk-site, and just drag and drop the file in NoxPlayer; it will install automatically. Then you can enjoy!
Use The Right Weapons In Battle
There are several things for you to consider during an attack. It is not just about battle power rating. One thing you should think about is the type of weapon your characters will use. Even though a sword and a bow can have the same attack power, bows get to deal damage earlier due to its range advantage. Think about how you will overcome the sword's range limitation should the enemy have archers. You should also consider the number of villagers you will be sending into battle. Keep in mind that two strong fighters can easily take out five weak ones.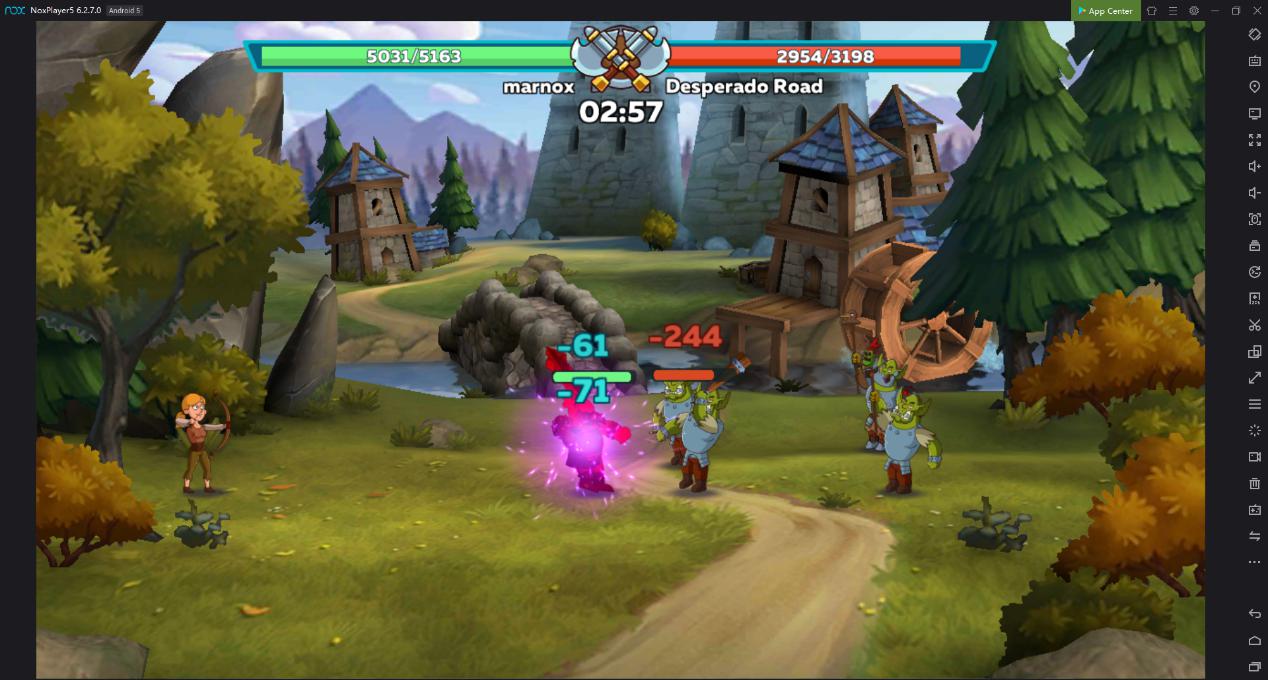 Take Time to Do the Side Quests
Besides the main story of following the princess's trail and killing the monsters along the path, there are also invasions and enemies. Invasions are monsters that make their home in previous levels. Going back and defeating them not only gives you a reward for each win, but beating the entire invasion in the time allotted also grants a reward.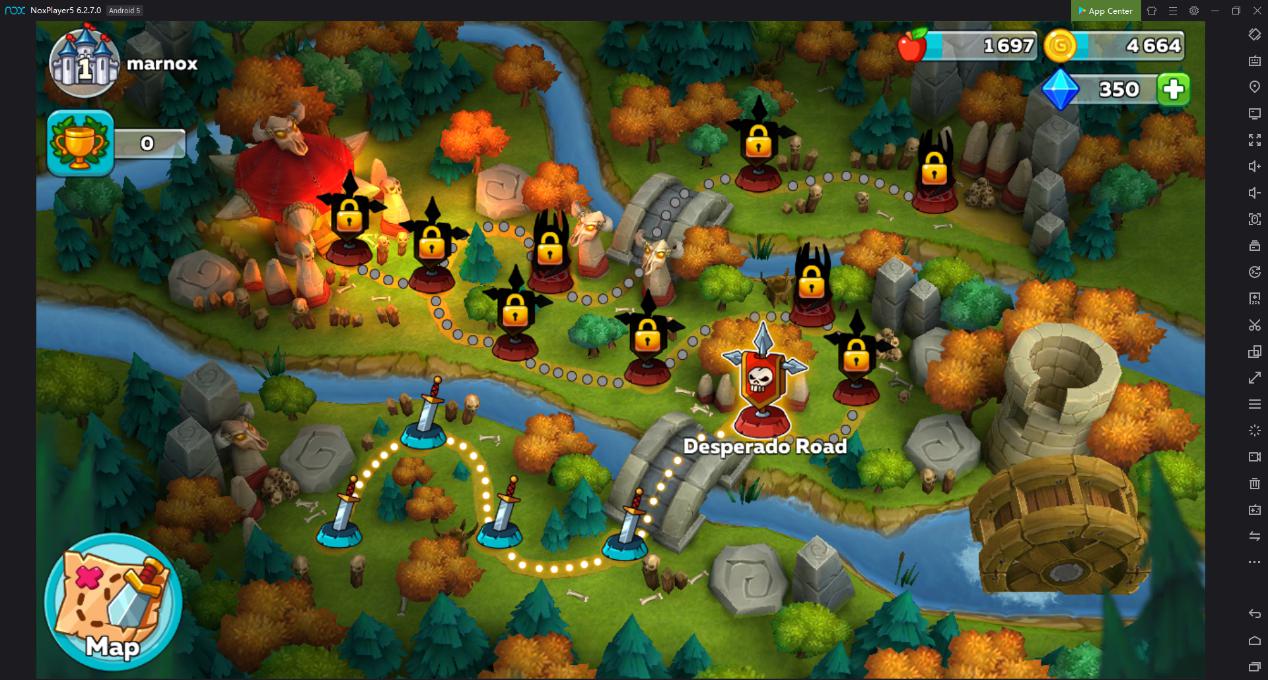 Crafting is a great way to replace gear that has low stats and can be improved upon. You can get crafting materials by breaking down equipment that you don't need anymore. This is the best place to get Legendary quality items though they can take a while to save up for. I can be a good idea to save some of the craft materiel for when you level up further through fighter training.
Increase the castle's defense
As you know, you can raid the enemy's castle and loot their resources, similarly, others players can loot yours by raiding. Make sure to increase the defense of the castle. Place better fighters in the barracks, upgrade the arsenal below the fighter training room and unlock new defense technologies.