How to play PUBG Mobile on your PC with NoxPlayer
Finally, PlayerUnknown's Battlegrounds' mobile version is now available in the U.S. on Android, via Google Play respectively.
So here are a few steps how can you play PUBG Mobile on your PC with NoxPlayer.
Please first confirm that your version of NoxPlayer is V6.0.5.0 and above (if you don't know which version you use, you can view the version in the upper left corner of the emulator. ) Official website loading point: https://en.bignox.com/

Go to Google Play Store and download PUBG Mobile
If there is incompatibility issue, please try to clear up Google Play Store data, restart NoxPLayer and try again.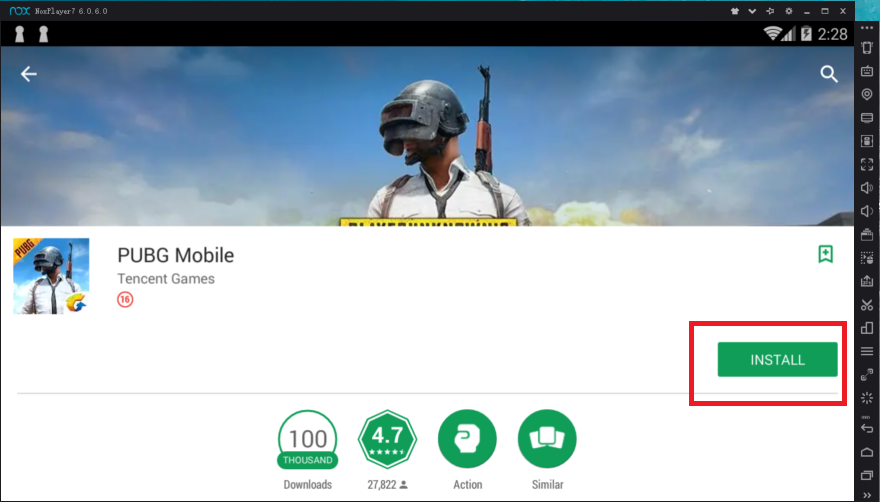 After installing run the game and set some emulator settings for better performance.

Emulator settings:

CPU more than 2, we recommended setting ≥2,

Memory ≥ 2048 and more,

Graphics rendering mode is DX mode,

*If you cannot run PUBG Mobile in DX mode, you can switch to OpenGL too.

Resolution: 1280*720
4. Please follow the hints in the figure below to set the keyboard control transparency to your preference and click Save. The official keyboard control cannot be deleted but can be customized to re-edit and set.
Notice: If after running PUBG you have a white screen, please quit Nox after changing settings(we showed you in step 3)  and run again for taking effect.
So now you are ready to start your Battle Royal Game! Enjoy!