Pre-Register For Olympus: Idle Legends – New idle game upcoming on August 25th!
Olympus: Idle Legends, a new multi-functional idle game, was released for pre-registration on the 25th of August. It has the basic elements of an idle game and various ways for players to promote their heroes in-game. At the same time, Olympus: Idle Legends has launched many limited-time events to gather all the adventurers.
---
---
Advanced Character Upgrades
Olympus: Idle Legends contains the Summit system, Craft system and other PVE, PVP systems such as World Boss and Arena. Players will be able to obtain abundant rewards by challenging powerful bosses daily and joining the Arena Season weekly.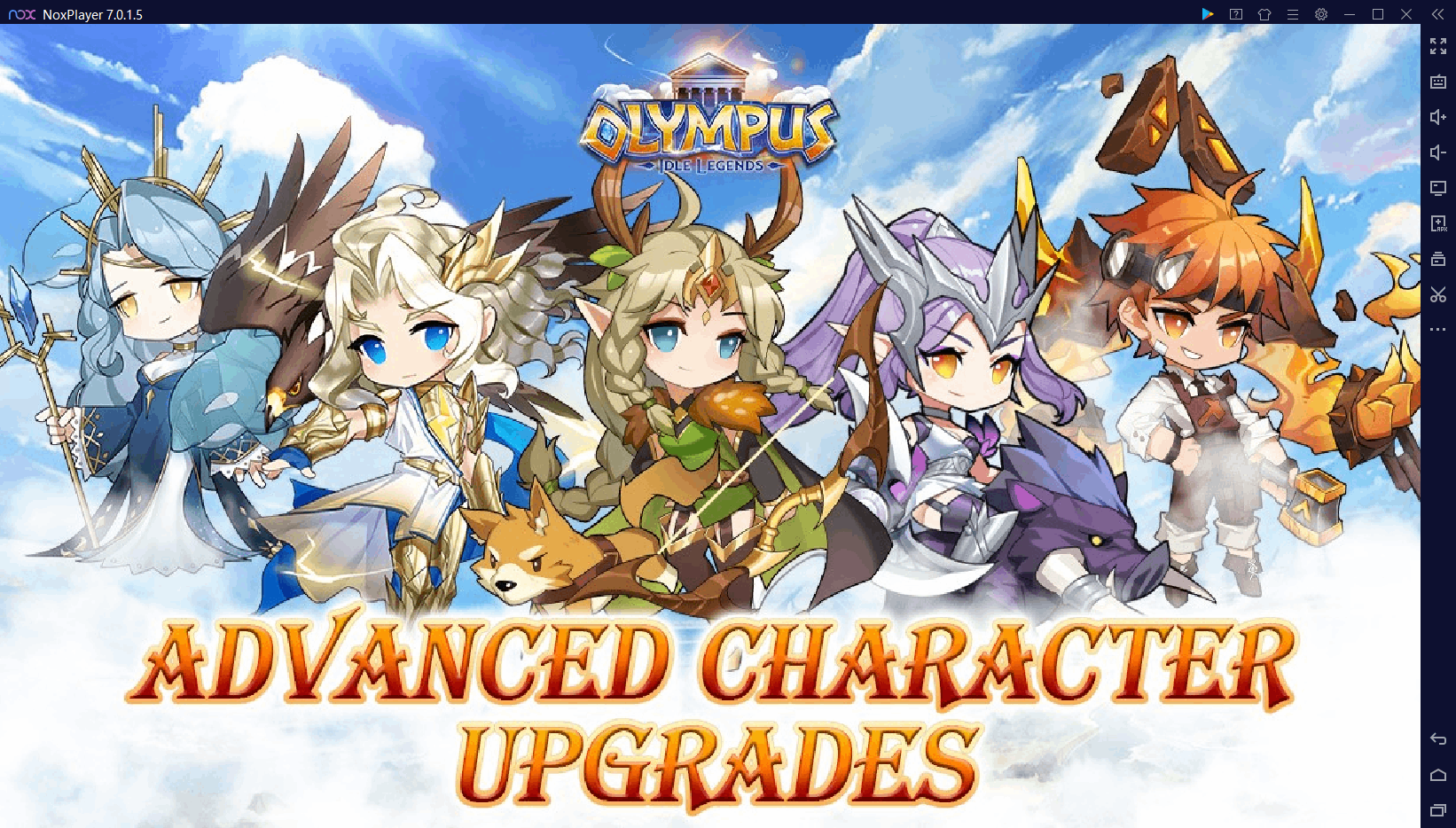 Multi-Functional Gameplay
With Greek mythology as its background, Olympus: Idle Legends features heroes with unique characteristics. The Greek Gods have their own skills and main stats. In this play mode, the players will need to create a lineup of up to five heroes.
The players can challenge bosses every day to complete the main quests, collecting sources from the EXP dungeon, Ascension Dungeon, Hero Dungeon and Rune Dungeon to enhance their heroes and gear. Moreover, once they have prepared, they can try the Abyss Trial to raise their strength and visible rank.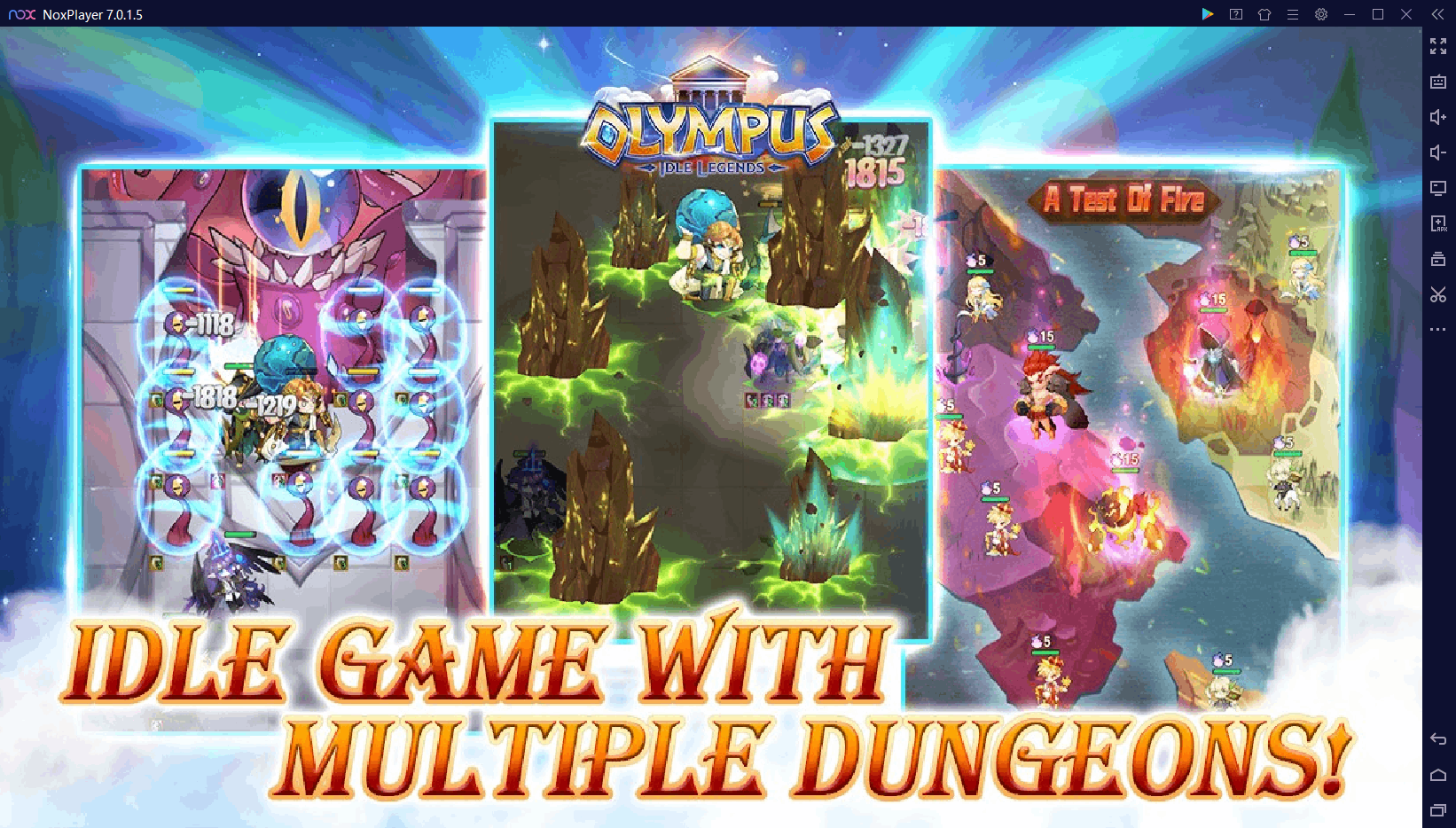 Players' Favorite – Various Ways to Summon
During the Early Access period, our adventurers have given us feedback including their love of the summon system. One unique way to summon heroes is the "Wishes" system. The players will begin a normal or special wish by using wish stones to freely select their heroes' desired stats.
The basic summon system not only has "Wishes," but also Social Summon, which uses social points. A rank S Hero is also guaranteed in Standard Summon. Players will love being able to summon new heroes daily!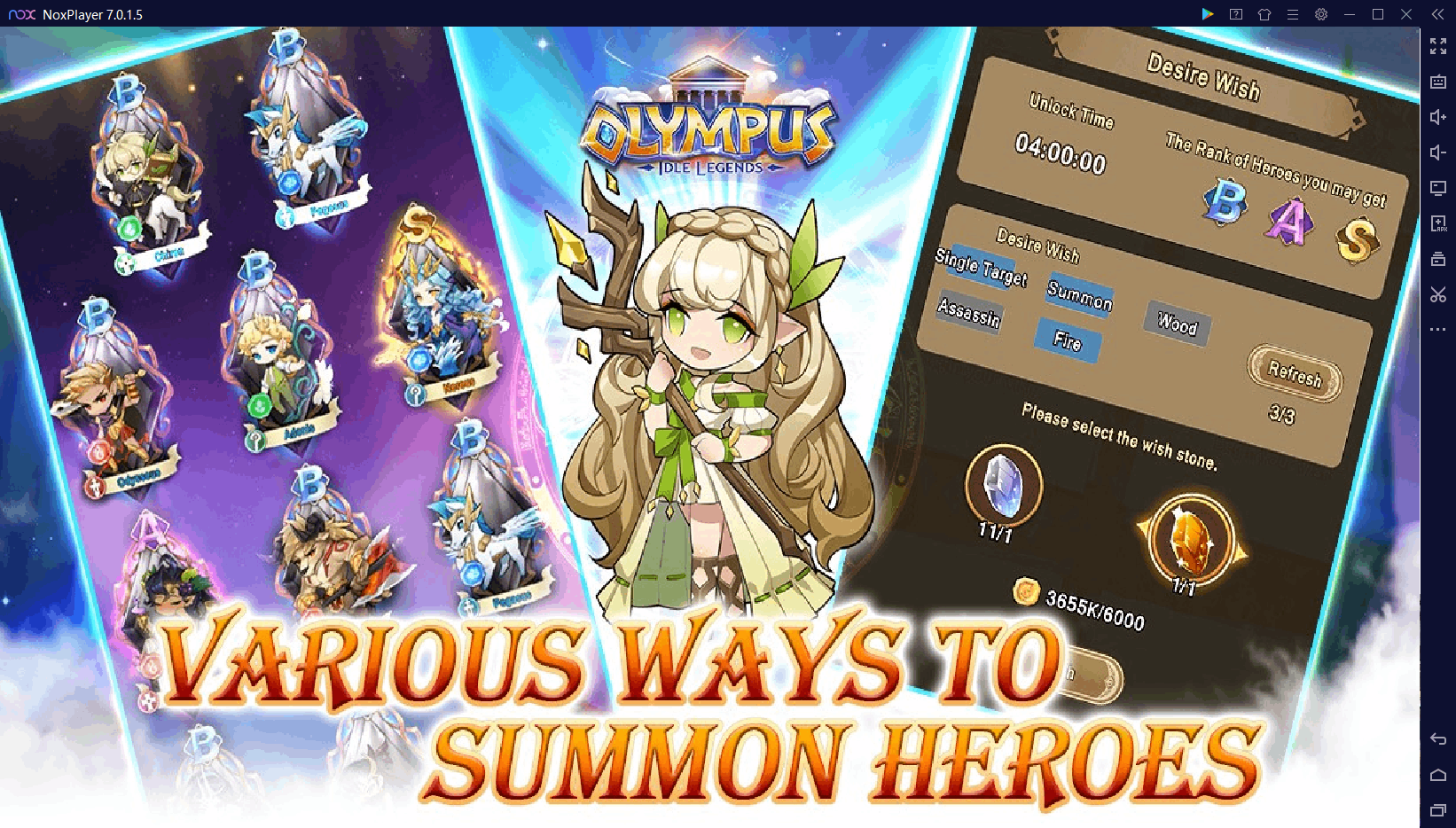 Pre-Registration Here:
https://olympusidlelegends.onelink.me/a1V0/a5f895f4
Other Information
Don't miss out on free gifts from events on Olympus's social media platforms!
Join Olympus on their social media now:
Facebook Fan Page: https://www.facebook.com/olympus.idle
Discord: https://discord.gg/c7TEGupm
How to play Olympus: Idle Legends on PC?
Olympus: Idle Legends is perfectly compatible with Android emulators like NoxPlayer. NoxPlayer allows users to play mobile games on PC with a keyboard mapping and macro (auto-click based on command lines!), especially useful when you need a break from the keyboard (AFK).
1. Download NoxPlayer emulator and install it.
2. Sign in to access Google Play Store.
3. Search for Olympus: Idle Legends in the searching bar.
4. Install the game and enjoy!