How to relocate your emulator data in NoxPlayer V6.0.3.0 and above?
Why do we need to relocate the data?
For those who have installed to the C drive, or to the other drive that is almost full, you can simply move it to another location on your PC. It will solve the problem that can't run the emulator or run the emulator slowly because of the lack of memory.
How
to relocate the data?
Click Mul-drive on the toolbar
Click 【Relocate emulator data】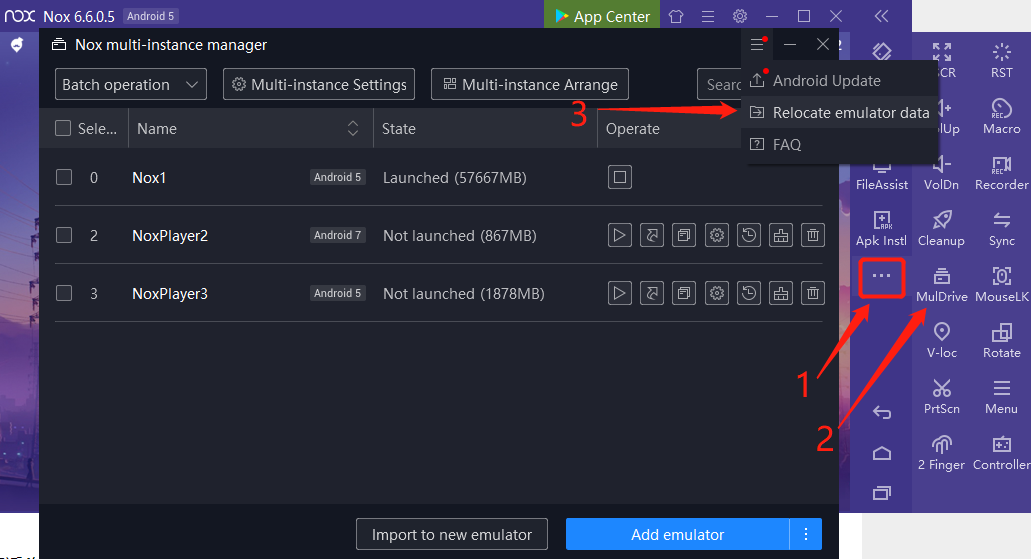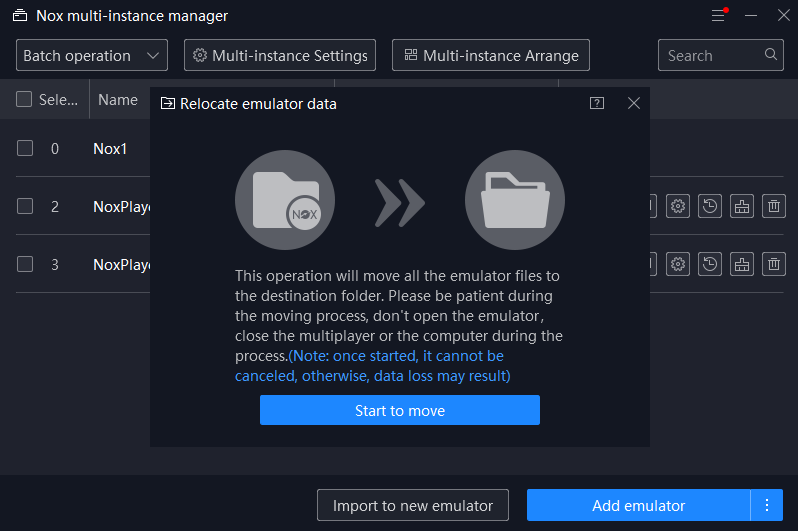 Note: The operation will move all the emulator files to the designated folder! and please close the running emulator before using the function.
Select a folder destination, then click to select folder.                       
Wait for 100% and click Ok.