How to solve Error 1006 – Nox has to reboot for some reason
If you have met the below error message which says "Nox has to reboot for some reason" in NoxPlayer, please try the solutions in this post one by one to solve it: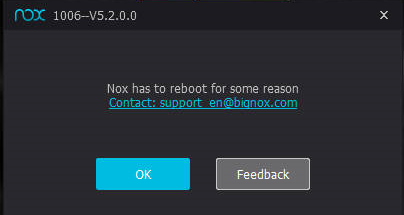 Solution 1: check if you have installed the latest version of NoxPlayer. Double check our official website: https://www.bignox.com/ to see if there's a new version. If yes, download and install the most up to date version. If this does not fix the problem, move on to Solution 2 below.
Solution 2: open Nox multi-instance manager. Click the Settings gear and change between the two different graphics rendering mode >> Save and start Nox to see if it works. Please make sure to try both Compatible (OpenGL) and Speed (DirectX) mode.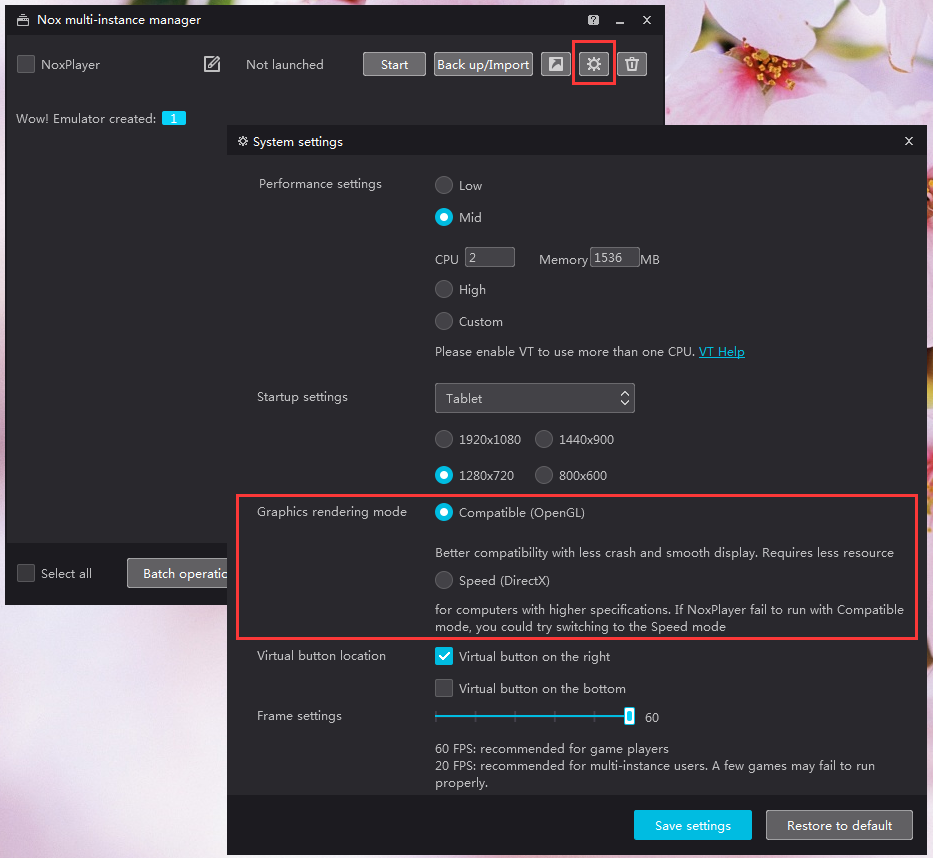 Solution 3: upgrade or roll back your graphics driver version to find a compatible version that works with NoxPlayer.
#If you tried the above solutions but the error still remains, please contact us via email: support_en[at]bignox.com for further help. Make sure to send us a screenshot of the error message and mention "Error 1006" in the email title.