Play Soul Knight on PC with NoxPlayer
Soul Knight, a funny action game and RPG with the goal of shooting alien minions, unlocks a set of weapons and characters with mixed gameplay. Be the knight and protect the word. With NoxPlayer, you can use the keyboard to control the direction of shooting and walking, which is more convenient to fight with enemies.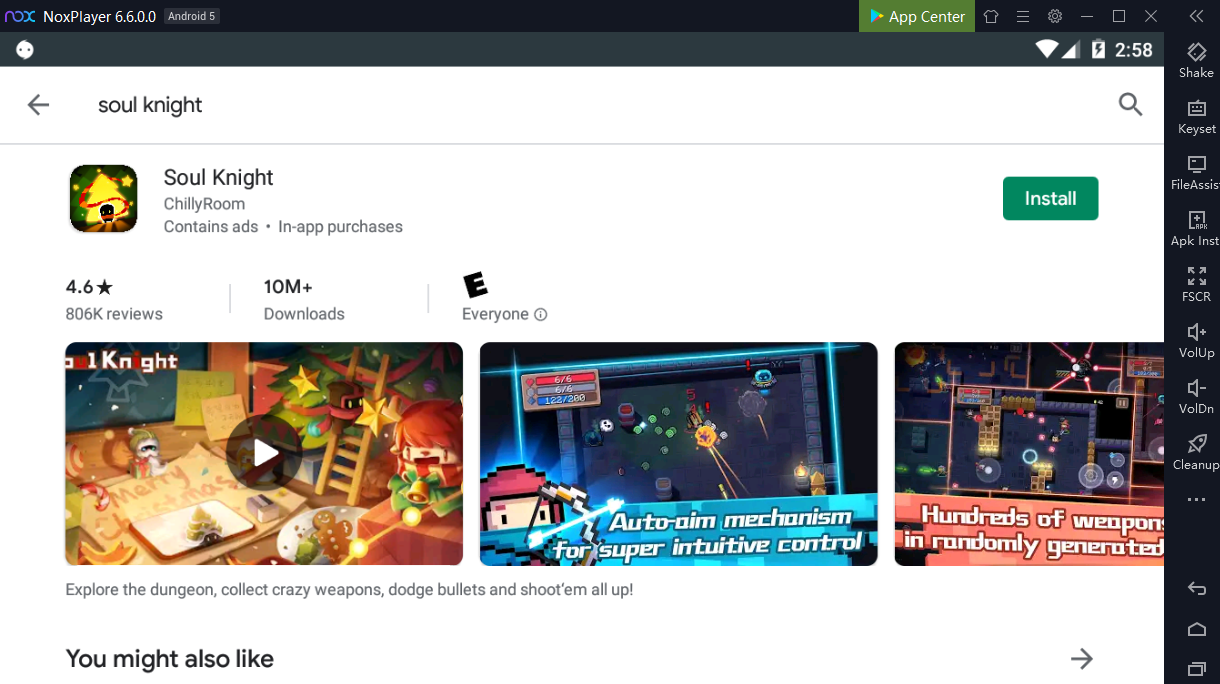 Under the pixel art and simple scene, Soul Knight makes players easy to operate in an enjoyable mood. Unlike PUBG, you don't need to switch the vision or evade in the house.
Tips for Playing Soul Knight on PC with NoxPlayer
1.the new player has only one character to choose from at the beginning, the knight sitting on the sofa.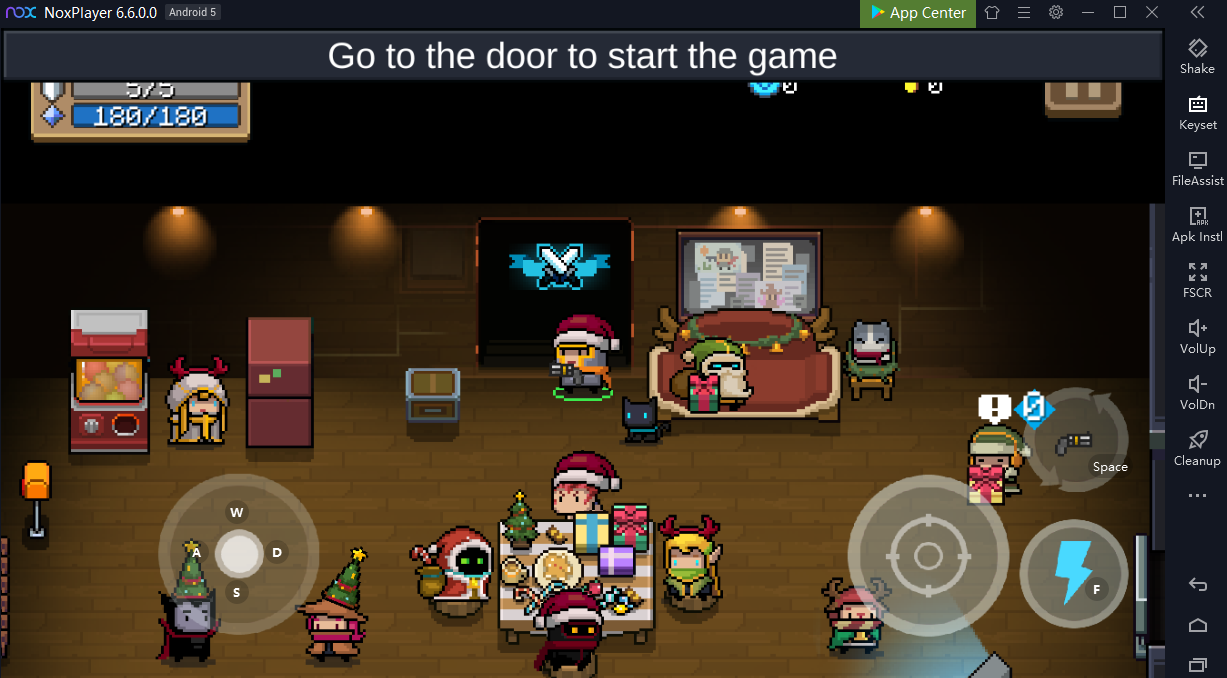 2. When you start the game, you will meet different kinds of magic boxes with different function. For instance, the box as follows can help you reforge the current weapon.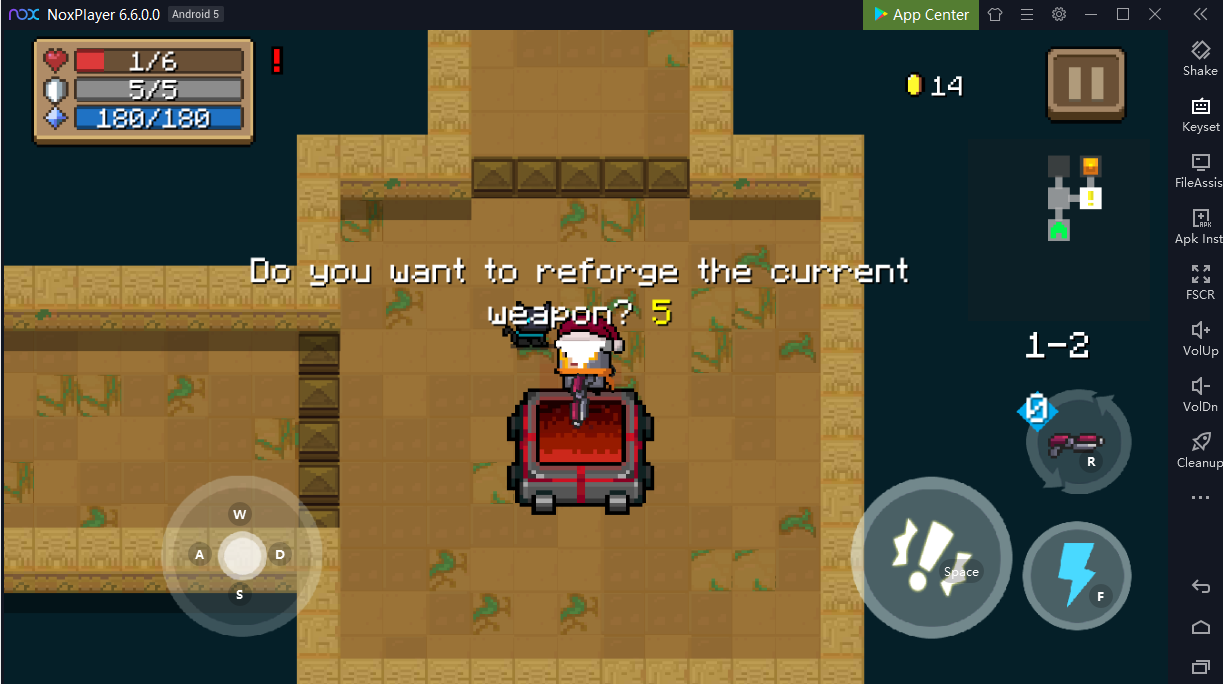 3. The game is equipped with a maximum of 2 weapons at a time. You can switch which weapon to use by switching the weapon button.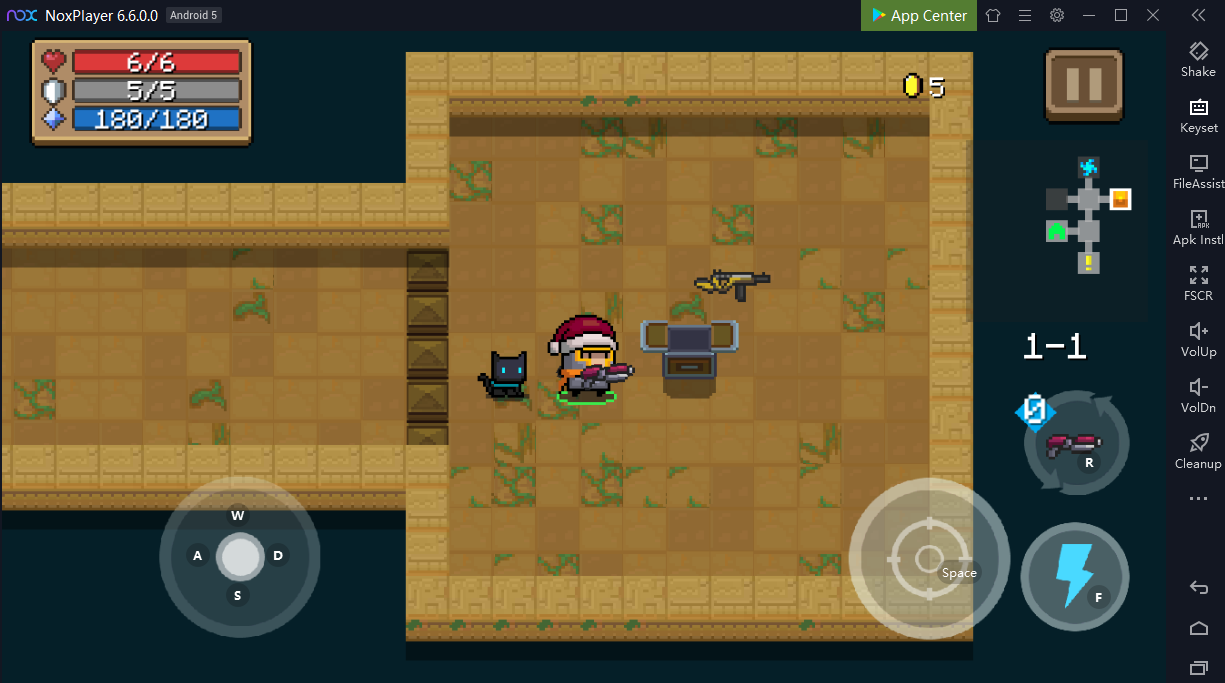 4. Control your knight by keyboard-mapping, like WASD as the direction, space as the shooting button and so on. You can also customize the button according to your own habit.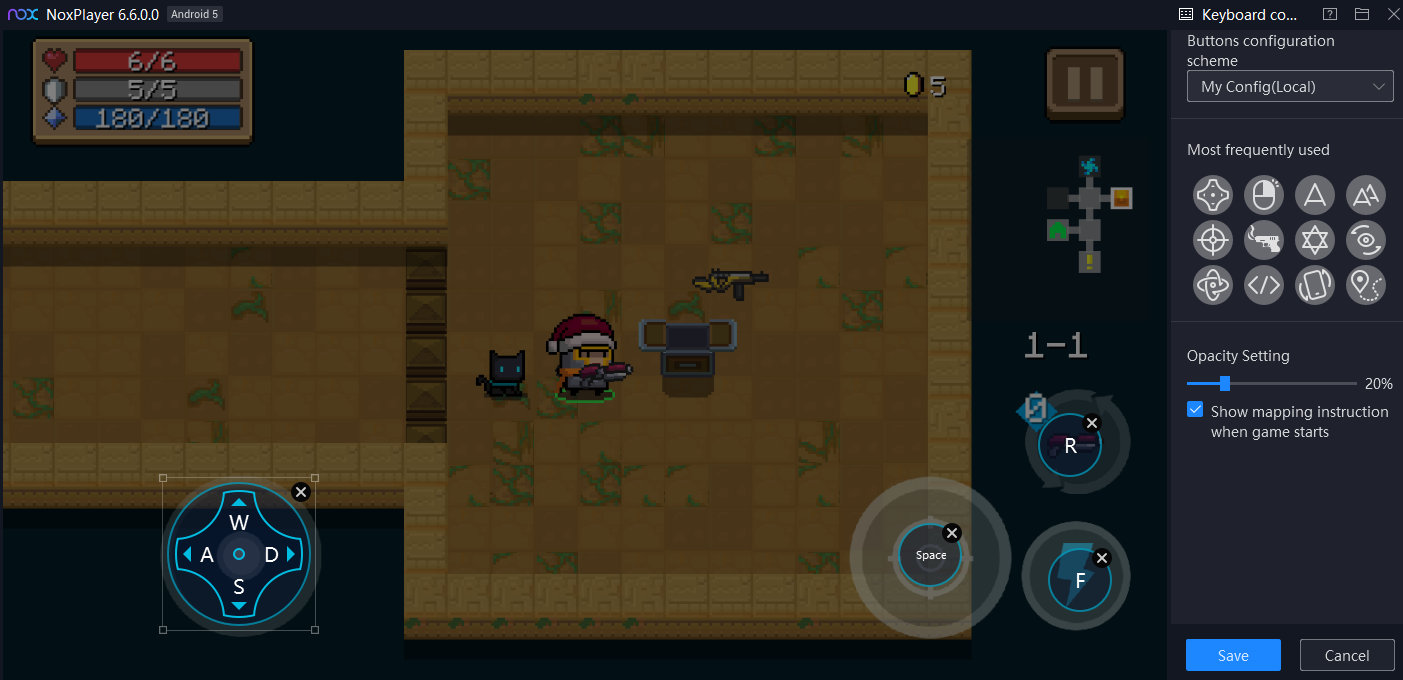 5. You will see a cute cat around. This is our pet. The pet is not under your control, but it can resist the bullets for you and has a certain degree of aggressiveness. A knife at a critical moment will also have some effects. And pets are invincible and will not be defeated.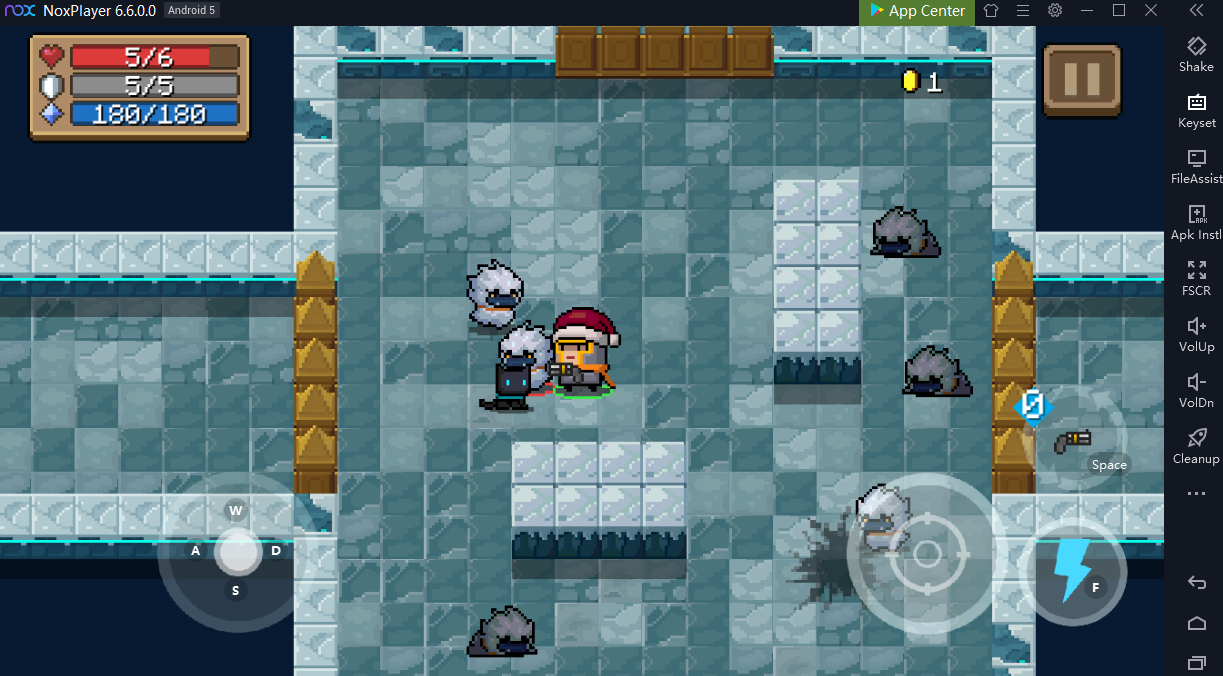 How to Download Crazy Shopping on PC
Download NoxPlayer
Click Tools👉Google play👉Sign-in Google account
Install Soul Knight on PC.