Tips and Tricks to Pass Gardenscapes levels! | Play Gardenscapes on PC with NoxPlayer
Gardenscapes is an addictive match-three puzzle game where players will complete challenging match-3 levels and earn stars to fix up their neglected garden and rebuild their dream garden. Everything from cleaning the ground to changing benches to decorating the garden requires stars and many tasks will require more than one star. Therefore, your goal here is to level up as higher as you can and earn stars.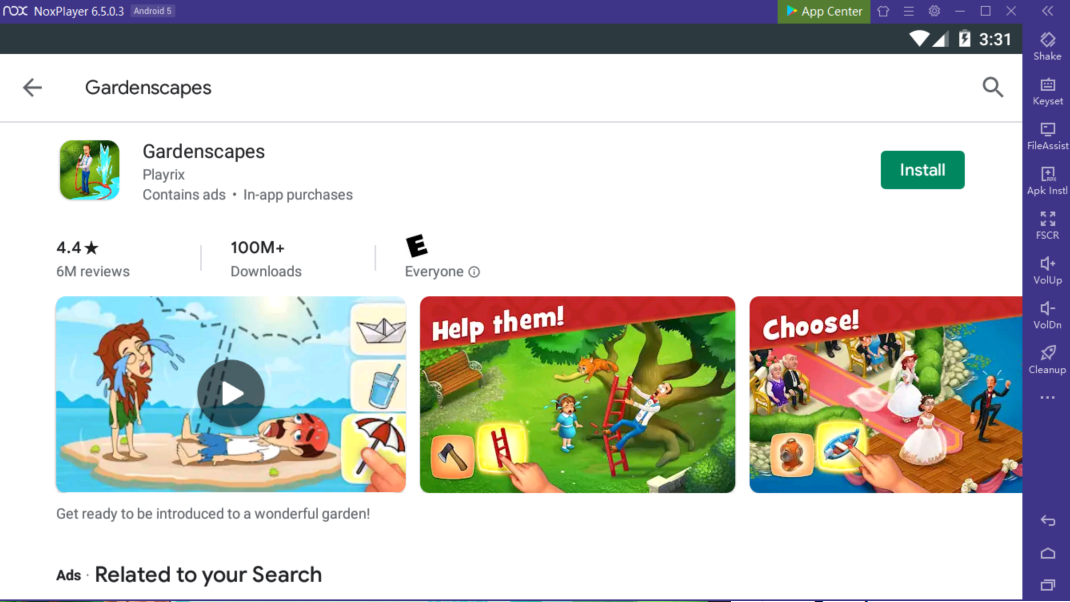 If you want to play this fantastic mobile game on pc, just download ans install the latest version of NoxPlayer, search the game in Google Play store or App Center. Or you could directly download an apk file from Uptodown, then just need to drag to the emulator, it's gonna be installed automaticly. Easy!
At the beginning of the game, it is easy for you to rank up. However, it becomes harder and harder as you progress through the game. But still some common tips and tricks are work for you to beat the hard level, let's have a look!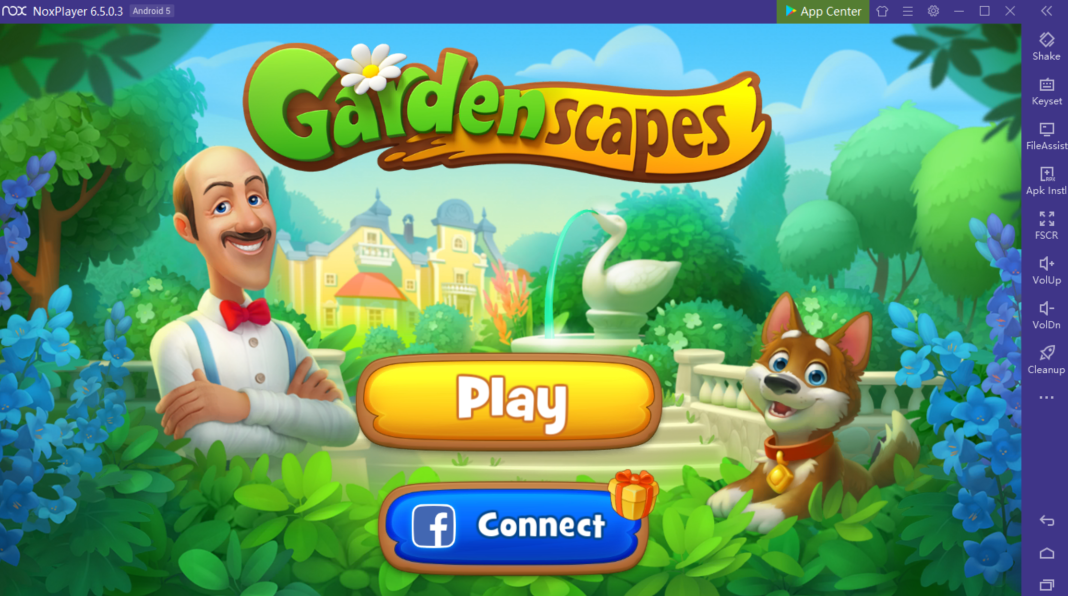 Here are 7 main tips for beating every match-3 level in Gardenscapes:
1. Always check the goals of the level and plan your moves according to them. If you need to collect a certain number of berries/butterflies/acorns, concentrate on doing it. If you need to break a particular number of color crates, then go for it first.
2. Look over the field before starting and plan out your first moves. Strategy is your best friend here!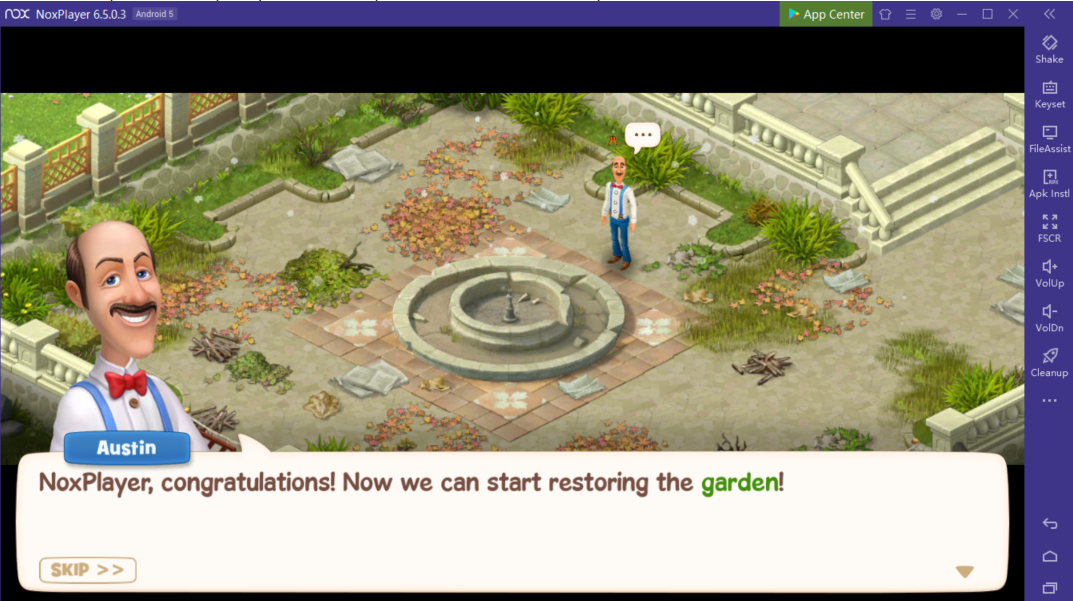 3. Don't always follow the clues suggested by the game. Believe it or not, sometimes they are not always your best option. Use them when you don't see any better matches.
4. If possible, make matches closer to the bottom of the field and/or make vertical matches as they create more room for the new pieces to fall. Those pieces increase your chances of getting automatic matches.
5. Always keep in mind that the more pieces of the same type you match in one move, the more powerful power-ups you get.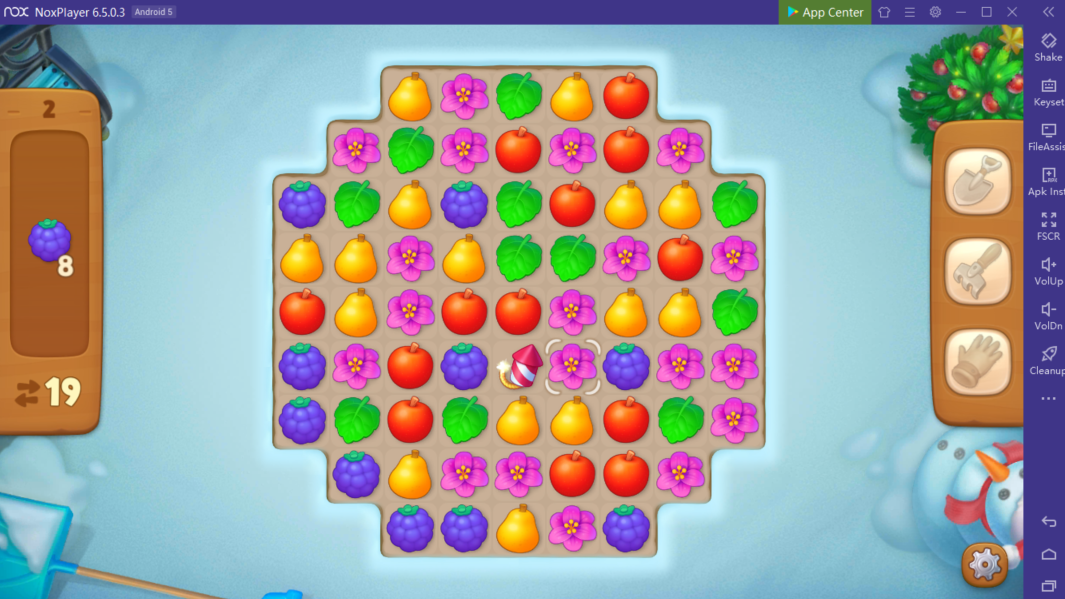 6. Detonate several power-ups at a time to charge the Rainbow Blast faster and cause more damage on the field while spending fewer moves.
7. Remember that the Rainbow Blast is one of your best friends in Gardenscapes. It can help you almost with any goal of any level: fireworks, acorns and butterflies included.
With a bit of luck, you might experience a certain kind of Gardenscapes magic: if 2 Rainbow Blasts fall next to each other, you can match them together and one layer of pieces and obstacles from the whole field will be gone in just one move! That's your MIGHTY MATCH right there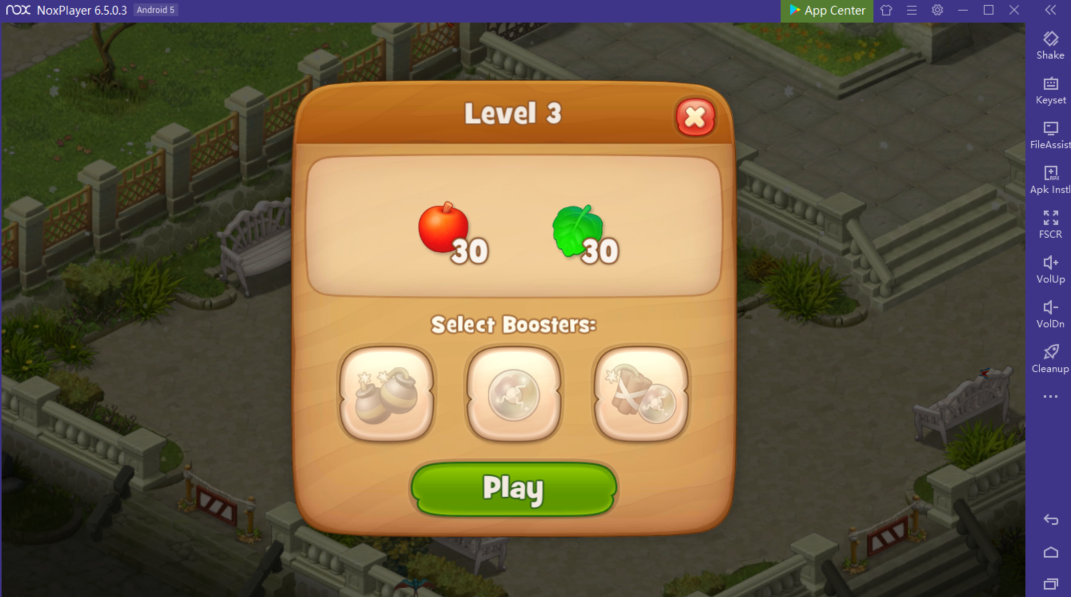 4 More Tips & Tricks
#1: if you don't like the place where your booster lands at the beginning of the match-3 level and you didn't make any moves yet, you can simply tap the Settings button (looks like a gear) and exit the level. Both your life and booster won't be lost and you can try again.
#2: When trying to plan moves ahead, keep in mind that the current always moves in a specific way. Сurrent is a blue moving line with water-lilies that carries pieces or other elements on the field.
– if you make a match on the current itself or at least one piece of a match is located on it, the current moves only after new pieces fall on the field
– if you make a match outside the current, it moves first, then new pieces fall on the field.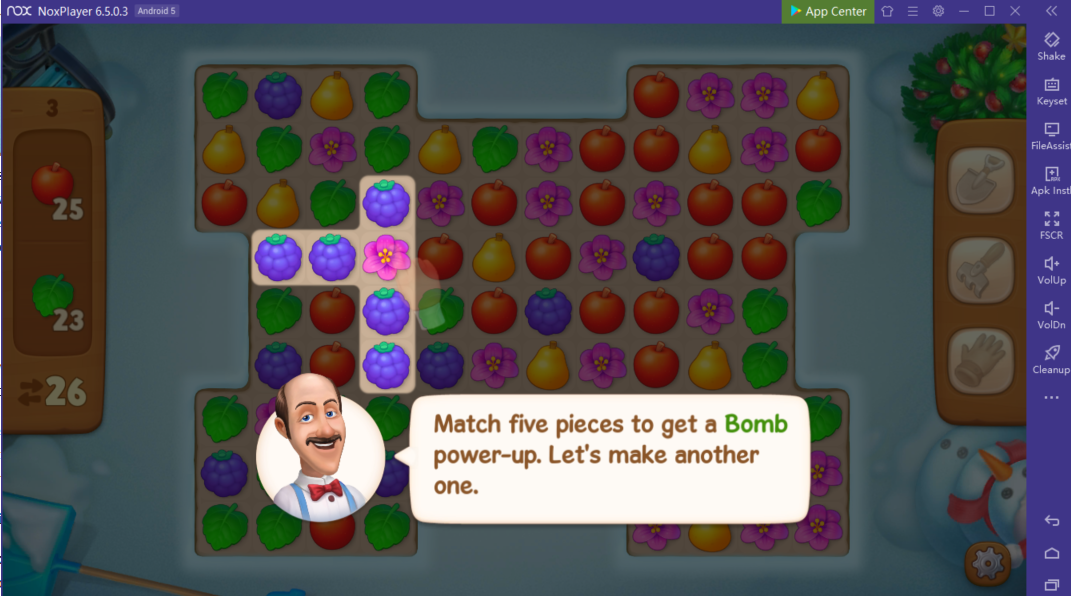 #3: Don't forget about the daily bonus! You receive the Lucky Spin every midnight (in real time). You get to win coins or a very helpful bonus!
#4: There's one more life hack: the more Facebook friends who play Gardenscapes you have, the more extra lives you can get. When you run out of 5 lives you have, it's great to know that there's a few more waiting for you. So our advice is: don't be shy and add more fellow players!
How To Make Use Of Boosters & Power-ups
So here you are, battling a level, exercising all the tricks and tips, but it's still no good. And suddenly you realize that you need something more than just a good strategy. You need allies.
Well, we've got your back!
Boosters are a set of Power-up elements you can buy, receive as a gift at the end of an in-game day, win in special events or win from the Lucky Spin.
These are the boosters available in the game right now: the Rainbow Blast, the Double Bomb, the Rainbow Blast and Dynamite, and the Shovel. You can choose/buy one or a few of them right when the level starts (all except the Shovel one).
Speaking about Shovels… Many players don't really use them, but the shovels, just like the Rainbow Blast, are your best friends in Gardenscapes.
This amazing booster eliminates a piece (an emerald, acorn, etc.) or one layer of any obstacle of the chosen tile (e.g. one chain of a chained tile). You can buy/choose it right in the middle of a match-3 level. To use it, tap the shovel and then tap the piece/obstacle you want to eliminate.
Imagine that you have one last item waiting to be collected, only one move left and NO potential matches near it. Then the Shovel can save the day!