American Dad! Apocalypse Soon on PC: Newbies Guide with NoxPlayer
American Dad! Apocalypse Soon is a room-defense RPG with a goal of building an army of Roger clones and fight to take back Earth and save the Smith family. Players need to focus on collecting more resources, upgrading the house and getting more Roger clones. With NoxPlayer, you can gather resources automatically and finish the mission as soon as possible.
In the game, you need to turn Smiths'home into the underground shelter and put into money and resoure to upgrade and equip different weapons.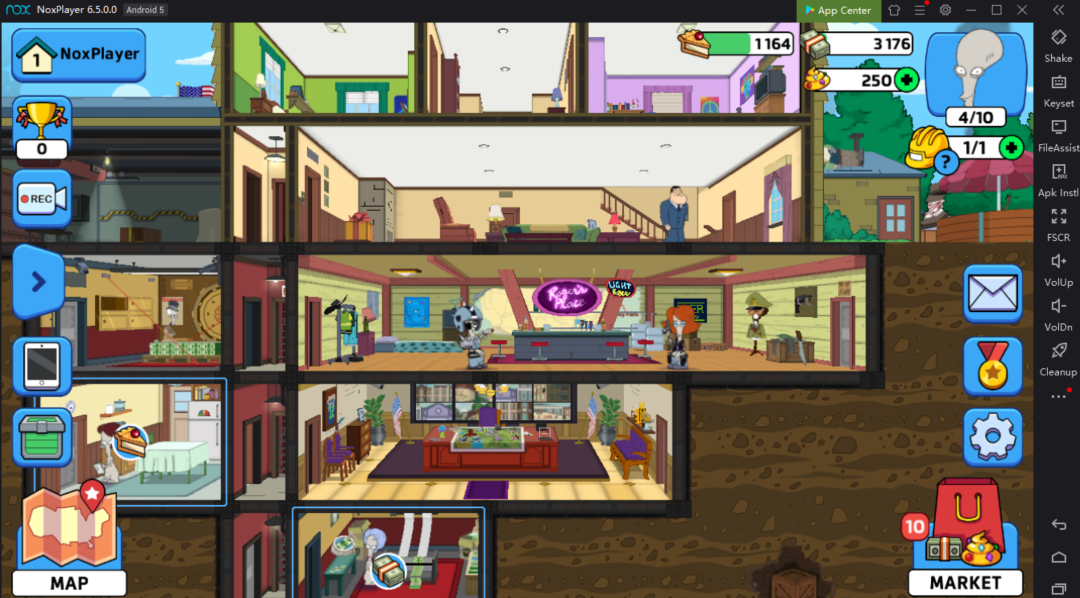 Guide and Tips for beginners
1.) First step is to build a fighting room and drag a Roger clone into the room. These Roger clones must be in Roger's Place. The progress from level 1 to level 7 will be fast.
2.) Once you have Roger clone's in Roger's Place, which is the center place in your home and requires the most resources. You can explore the map and fight your way through the city to rescue Smiths'home.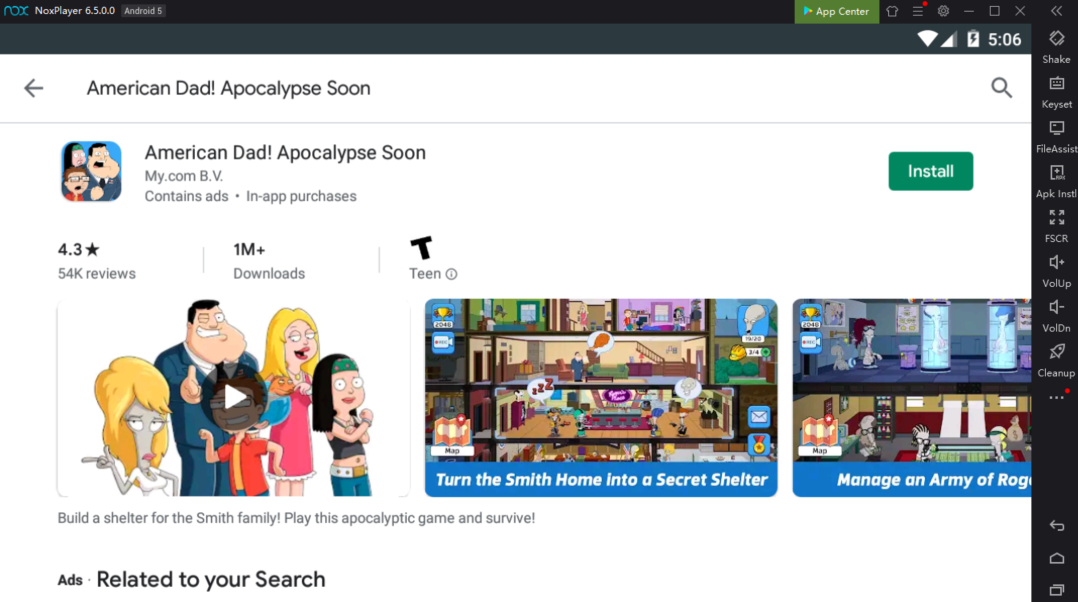 3.) With your nearly opened crates, you have equipment such as Rings, Armor, Necklaces, Melee Weapons, and more!
4.) read the profile of any opponent. Then you can know all of the characters before the battle, tap them, to read up on their strengths and weaknesses and construct your team based on that.
Why Play on NoxPlayer?
With NoxPlayer, the keyboard can be controlled, and your adventures are made easier with your keyboard and mouse, having all these screens just a button tap away can help to speed up the process of developing the base. In addition, players can save time to get more resources and upgrade the Roger clone.
Open multiple instances at the same time, chat with your friend as well as playing game.
you can also record certain command sequences and reproduce them by pressing a button. For Instance, you can gather all your resources, and reproduce the same action by pressing the same botton.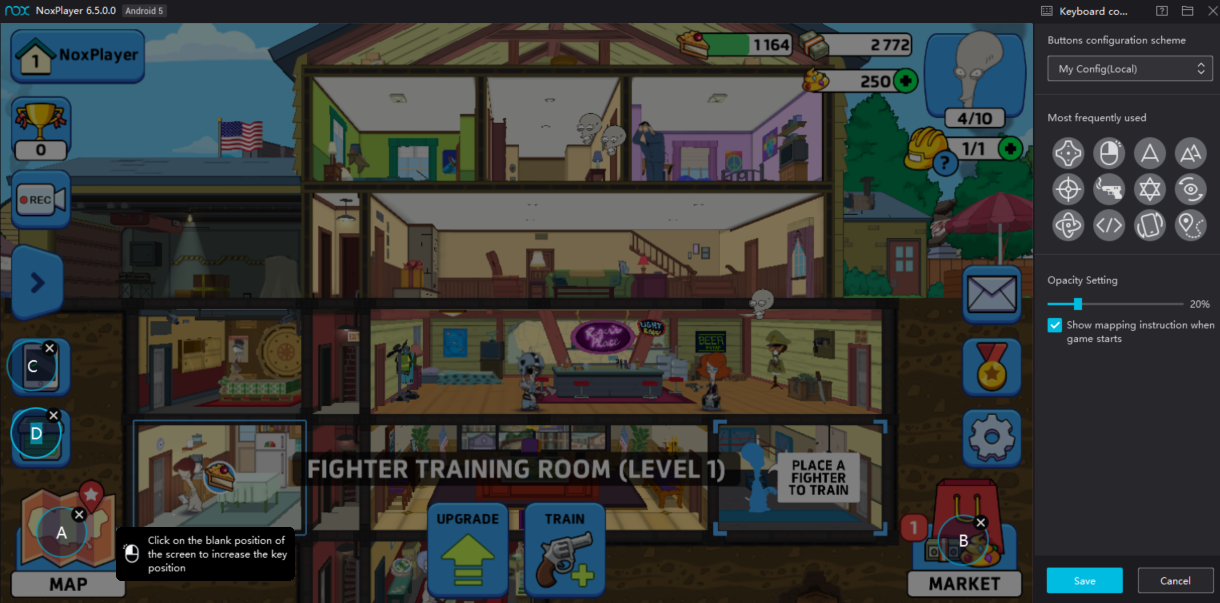 How to Download American Dad! Apocalypse Soon on PC
Download NoxPlayer
Open Google Play in the emulator and sign-in Google account
Install American Dad! Apocalypse Soon