Can You Win a Prize for Konosuba: Fantastic Days Pre-registration?
Cr: Konosuba: Fantastic Days
Konosuba: Fantastic Days – God's Blessing on this Wonderful World has announced its official global release date: August 19 at 11AM PT (2021-8-19). Fans of Konosuba worldwide (including the U.S.) could finally enjoy the game and its global launch showcase on Aug 19 on Youtube via this link!
Can You Win a Prize for Konosuba: Fantastic Days Pre-registration?
For a leading game company like NEXON, who is the creator of world-famous games like KartRider Rush+, MapleStory M, Darkness Rises and so on, the answer is definitely a total YES. The team of Konosuba: Fantastic Days (KonoFan in short) has prepared big prizes for their supporters!
Users can register using their email on NEXON's website or on Google Play Store.
What Could You Win and What are the Rules?
There will be 28 winners in total, and they will get chances to win Razer Hammerhead True Wireless Earbuds, Megumin Figurine, and Aqua Figurine (Winter Ver.). For detailed tiers, check this image:
cr: NEXON konosuba
EVERY pre-registered player gets a chance!
1. Prize winners will be selected randomlyamong all eligible pre-registered players.

2. Prizes and Terms of Giveaways are subject to change without notice or liability.

3. Please make sure to enter your email address correctly during registration.

4. Your registration may be nullified if you use another person's email address.

5. Winner will be announced via the official community page.
Go check NEXON's website and pre-register the game now! And don't miss out their further announcements — you could reach their official community on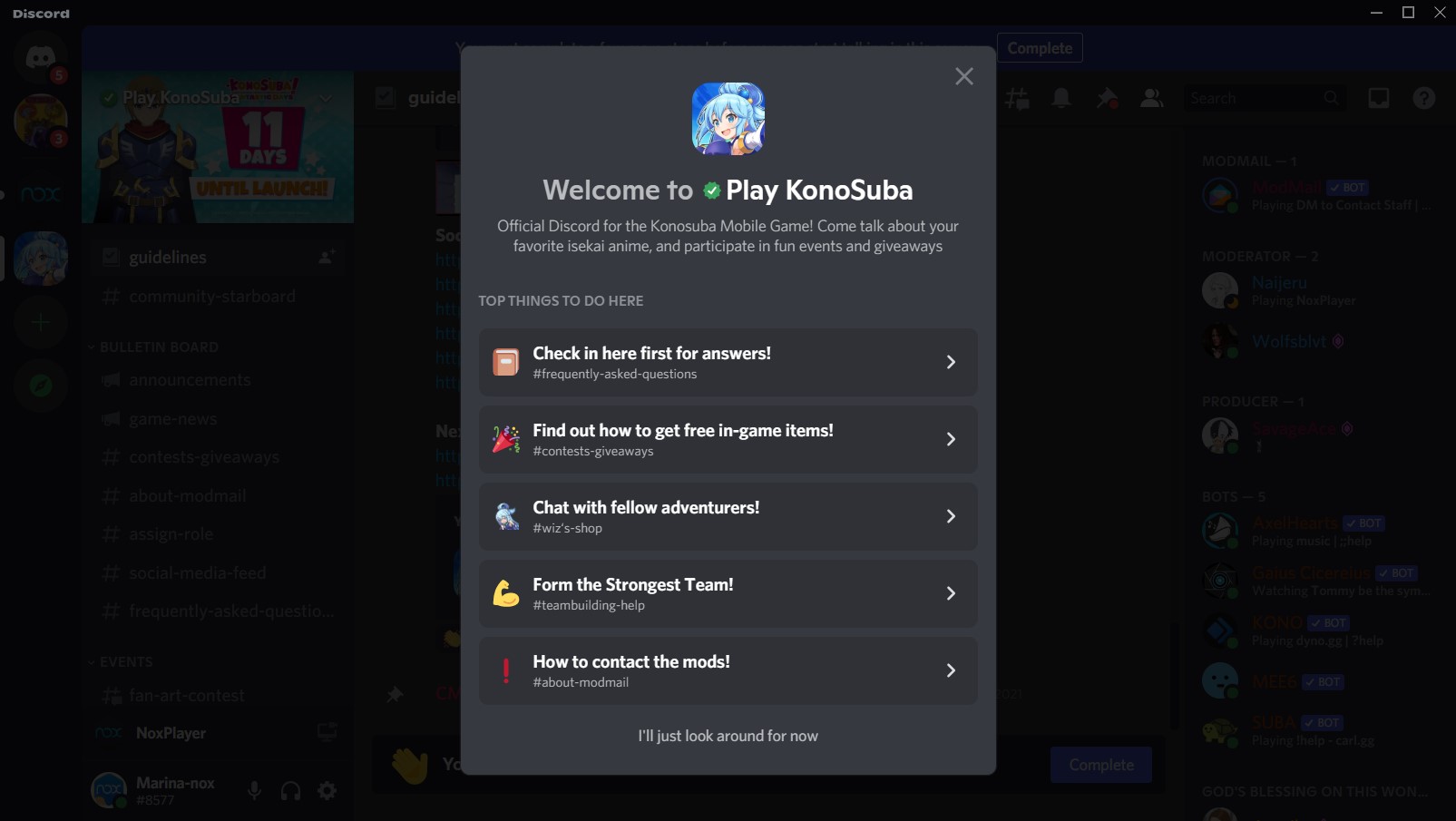 Can You Play the Game on PC?
This answer is YES. Using an emulator, players could run basically any mobile games on PC, including RPG, MOBA, SLG and so on. If you want to try it, we would recommend NoxPlayer emulator.  (What's an emulator and what's NoxPlayer? To learn more details click here)

On NoxPlayer, users can run mobile games at any Android version (Android5/7/9). And, Compared with traditional emulators, NoxPlayer is the only one so far that supports all versions of Android engines – 5.1, 7.1, and 9 (both 32 and 64 bit), while compatible with both X86 / AMD and Mac OS. Gaming with PC screen and keyboard, users could get both a better visual and a greater keyboard-control experience. By creating multiple instances, users can login multiple accounts, and perform "multi-tasking" – to run not only games, but also social apps, or in some circumstances, both, simultaneously.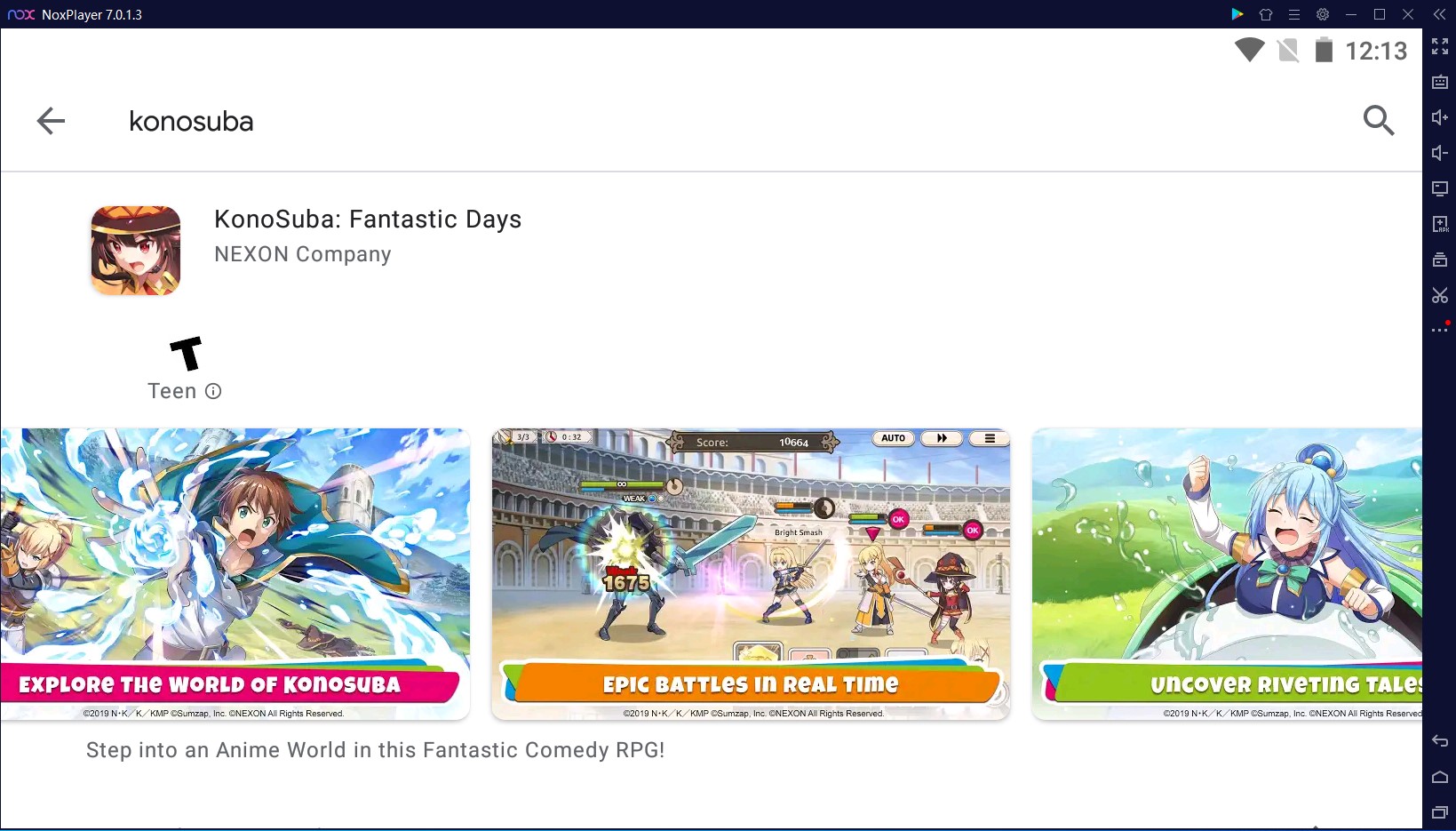 How to Play Konosuba: Fantastic Days on PC?
1.Download NoxPlayer emulator and install it.
2.Sign in to access Google Play Store.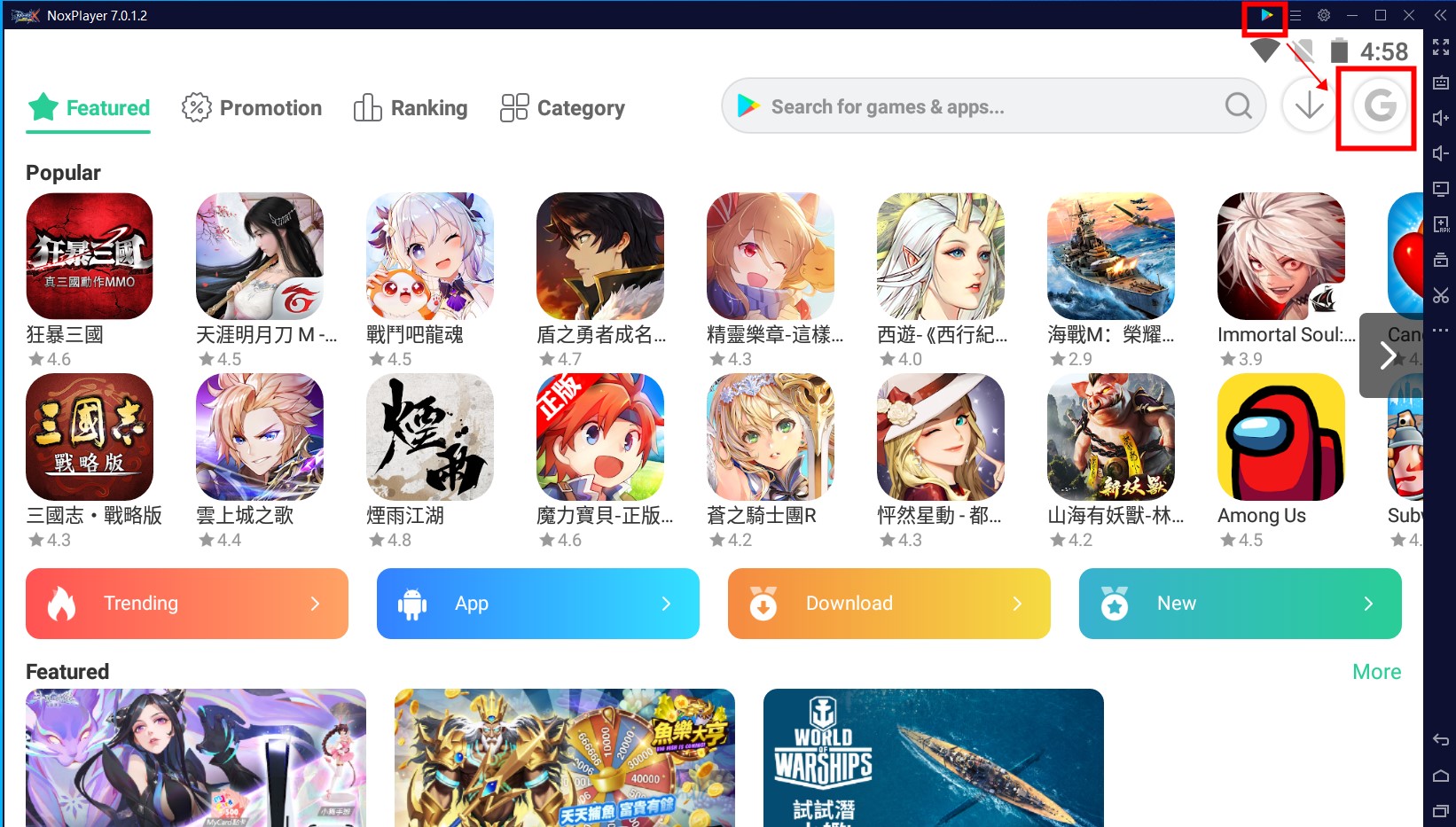 (There will be an auto pop-up notice, if not, you could access Google Play via the upper right corner icon)
3.Search for Konosuba: Fantastic Days in the searching bar.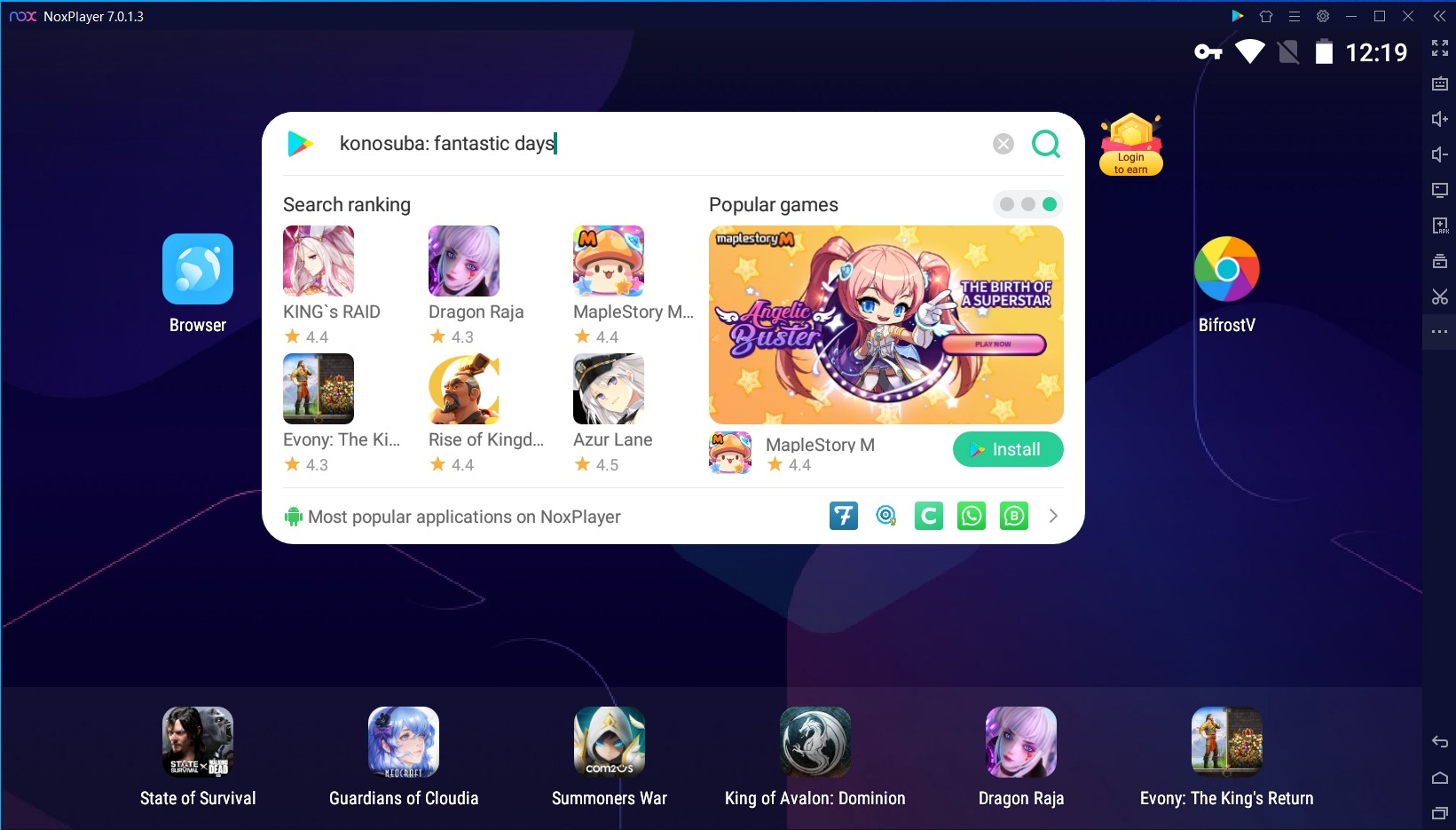 4.Install the game and enjoy!
Why NoxPlayer?
NoxPlayer provides the ultimate gaming experience on PC. We believe every detail matters. On NoxPlayer, gamers could experience a clearer view, an easier way to control characters, a smoother gaming experience, higher compatibility and performance, and… these won't leave us satisfied. For you, we've added features like macro, script, video recording, live mode, animated theme, and will add more in the future.
We are the game master, and so are you.
Stay tuned, wait for more upcoming excitement.