Download and Play Baseball Superstars 2020 on PC with NoxPlayer
Baseball Superstars 2020 is a popular baseball Role Playing Game(RPG) developed by GAMEVIL that also developed Cartoon Wars and ZENONIA series games. Re-experience the game that millions have fallen in love with! In Baseball Superstars 2020, you can collect and upgrade cool and iconic trainers to help you on your epic journey to become the best baseball team in the Galaxy! And Control your team's destiny and build your perfect team with endless customization!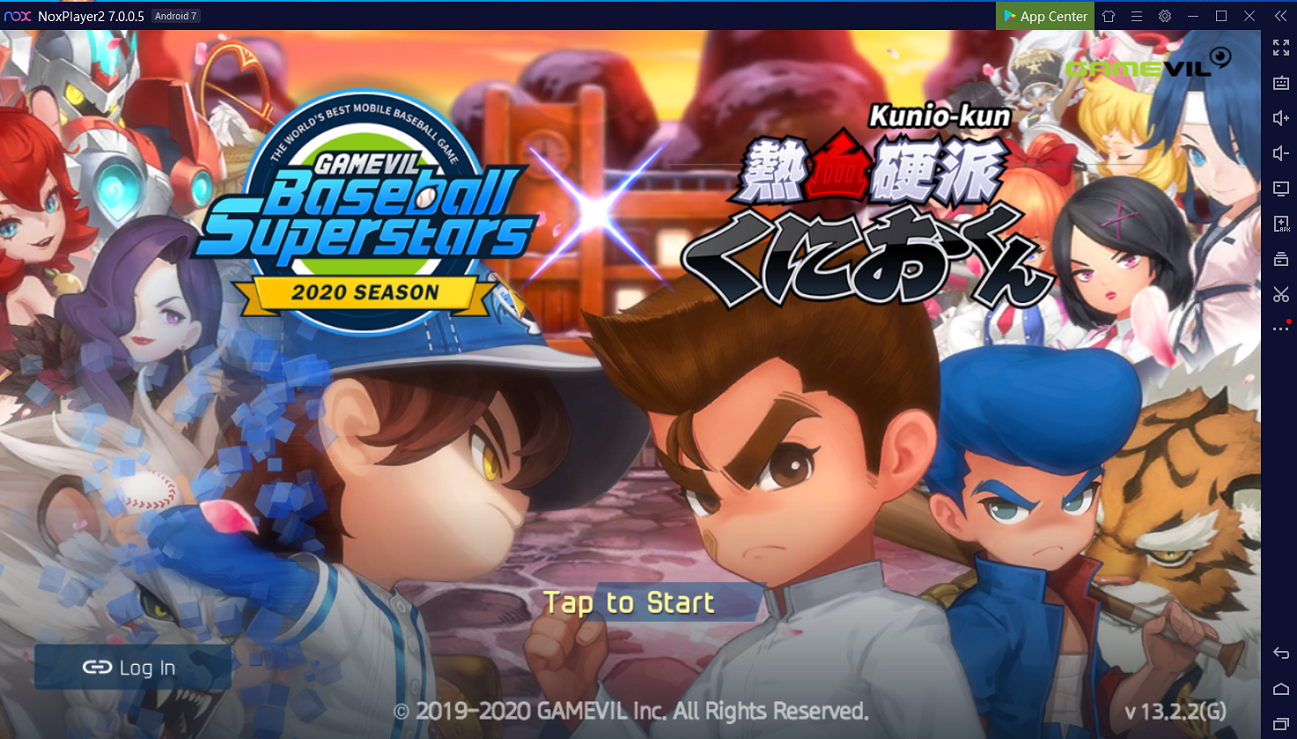 Game Features
Endless Customization
Customize your team's logo, stadium, and equipment. Recruit, combine, develop your players to assemble the best team in the game.
Touch Intuitive My Batter and My Pitcher Modes
Create and customize your pitch to your own unique style and time your hits with the new batting mechanism.
Complete Team Management
Develop your players by changing their appearance, fielding position, equipment, trainers, items, and more! Manage your trainers to become the best in the Galaxy.
Explore the Epic World of Baseball Superstars
Play in a variety of modes like Galaxy Cup, Lecter's Lab, DIA Home Run Derby, Planet League, Superstar League, and Daily Match to help you become the greatest Superstar in the galaxy!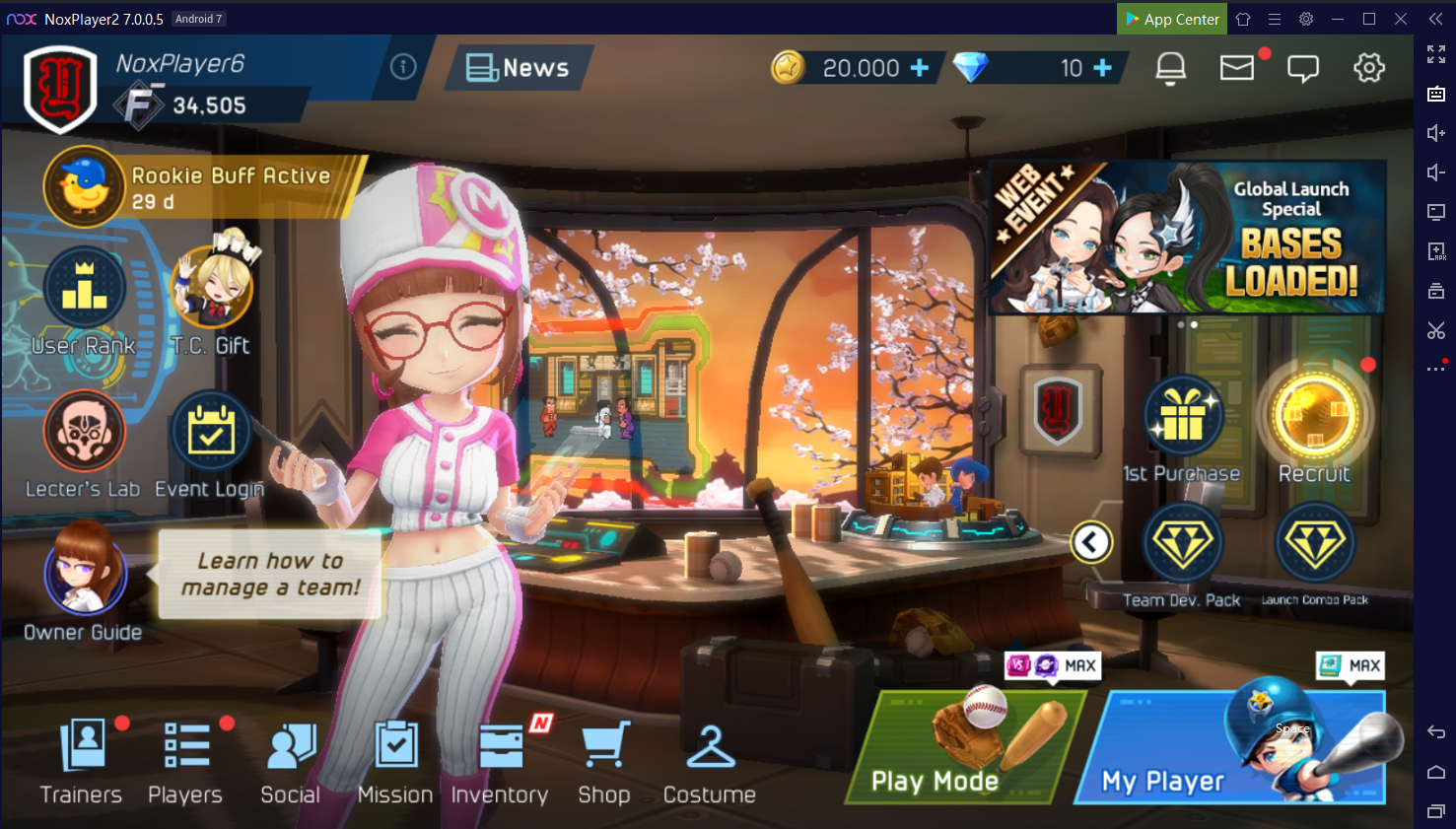 Why Choose NoxPlayer to Play Baseball Superstars 2020 on PC
The Best Visual Experience with Larger Screen
Playing games on PC will definitely give you a better visual experience. In Baseball Superstars 2020, many players are addicted to the stunning graphics and the special RPG skill system. This is also the main reason why the game becomes such popular in a short period. With a larger screen, you can have a clearer and more vivid view of your characters, teammates, and the battlefield.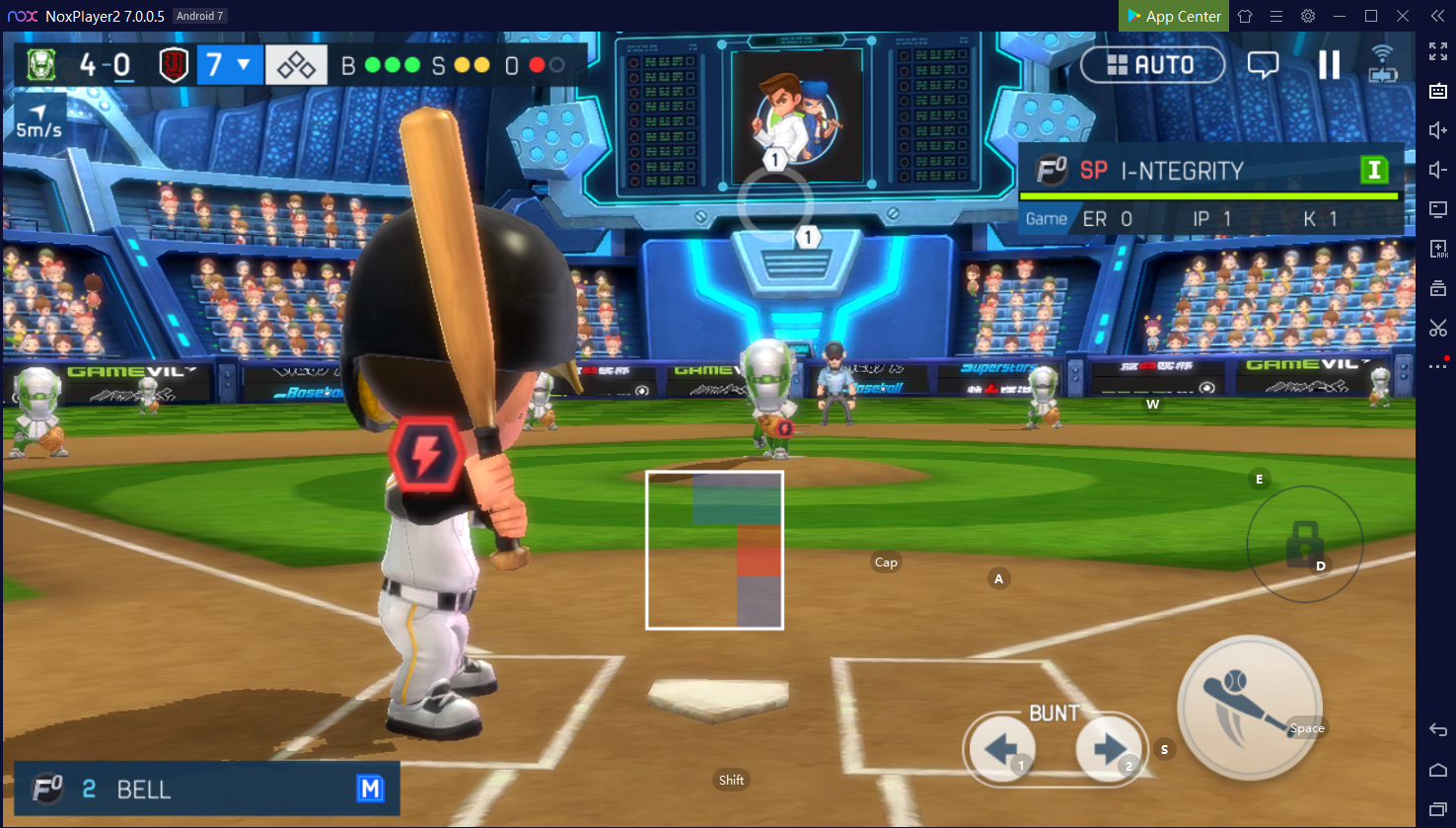 Smoother Control with Key Mapping and Mouse
Baseball Superstars 2020 also features the unique Sport RPG battle system. As the game gets fierce, it is hard for you to control your character to swing the bat or pitch. Therefore, if you play Baseball Superstars 2020 with NoxPlayer, the touch screen will be replaced by the keyboard and mouse, which makes the hit and swing more flexible and precise.
Setting key mapping is not difficult. Head over to the keyboard mapping setting on the right setting menu of NoxPlayer first. After that, you just need to drag the command icon from the display panel to the corresponding position and assign a key for it. If you still feel upset about the complicated key settings, now we have provided you with a detailed tutorial about keyboard mapping on NoxPlayer. You can check this article here: NoxPlayer keyboard control settings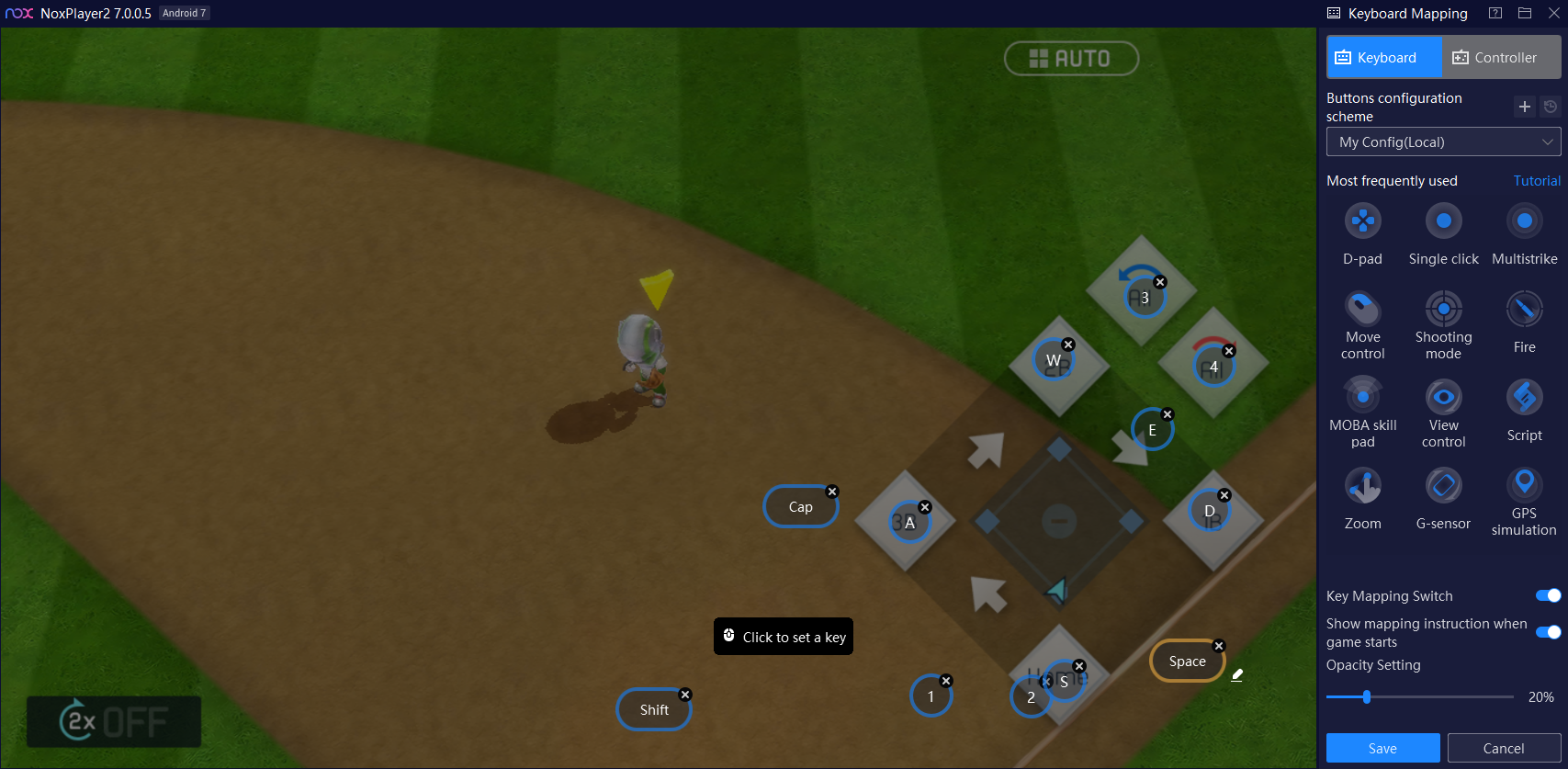 No worries about low battery
There is no doubt that you need to cost lots of time and energy to develop your team and upgrade your equips and skills. Therefore, choosing to play Baseball Superstars 2020 on PC with NoxPlayer must be a good way to ease the burden of your mobile devices, and you don't need to worry about the battery life of your phone anymore.
Download NoxPlayer at our official website: www.bignox.com
Search for Baseball Superstars 2020 with the search bar or with the built-in App Center
Download Baseball Superstars 2020 to your computer and starts to play