Download and Play Princess Connect! Re: Dive on PC with NoxPlayer
Princess Connect! Re: Dive is a popular Japanese animation Role Playing Game(RPG) developed by Cygames. Cygames presents the blockbuster anime RPG "Princess connect! Re: Dive "has finally launched a mobile version! In Princess Connect! Re: Dive, you can explore a large number of high-quality animation and enjoy the surprising and dramatic storyline.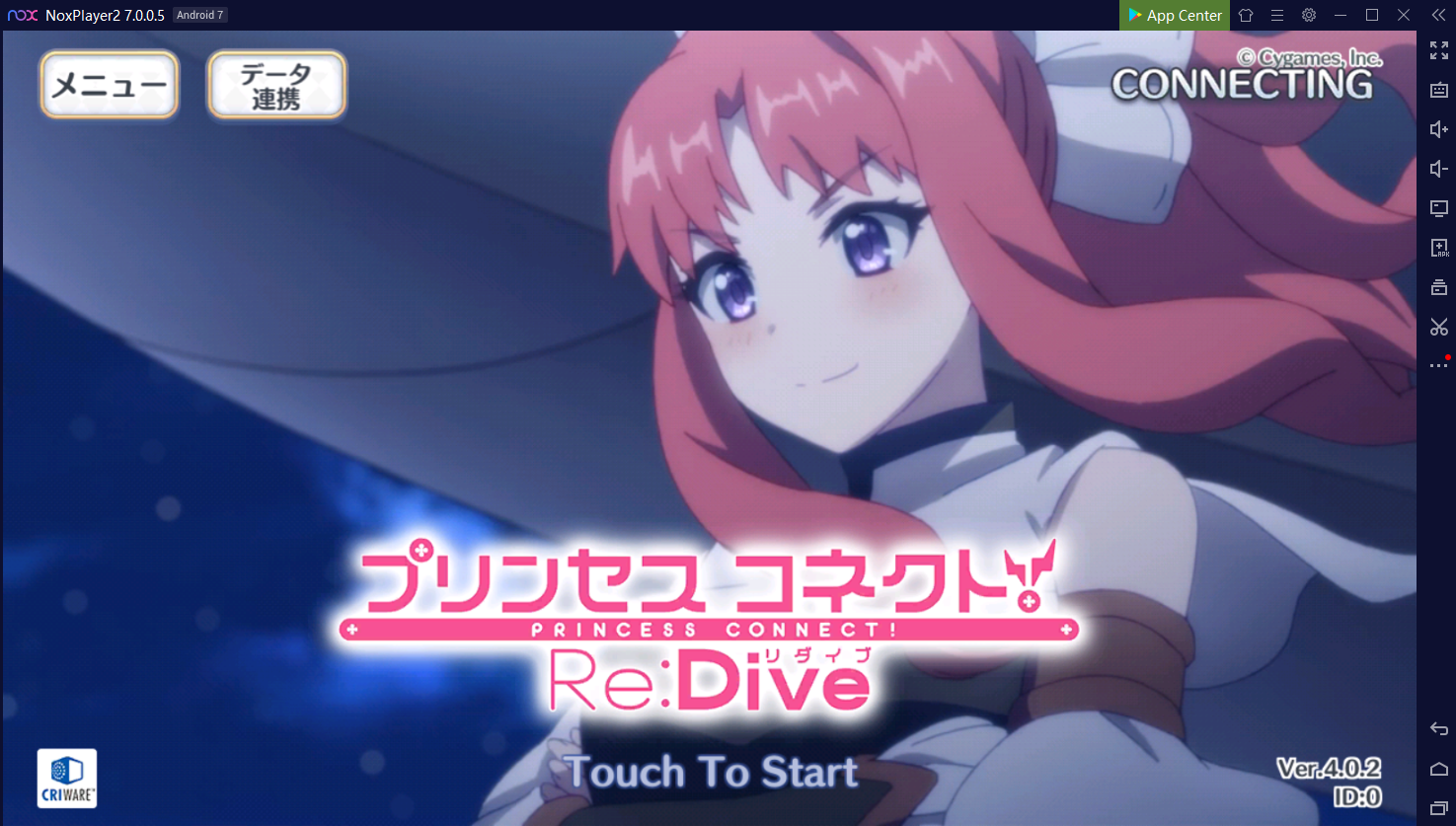 Game Features
A beautiful animation story
In Princess Connect! Re: Dive, you can explore the world of a large number of stunning animation! And the dramatic and fascinating story system.
The original voice actors 
Princess Connect! Re: Dive provides many original scenarios with over 70 million characters that perform by gorgeous voice actors.
The real-time battle system
You will see the cute comical characters in the Real-time battle! Every playable character in the game has one Union Burst, two Skills, an EX Skill (which are stat-gaining skills that are activated on the start of each battle), and an automatic regular attack.
The strong bund between the princesses
As the adventure and time go, the bund between the princesses will be stronger. In the special story, the bund can be strengthened in many other ways.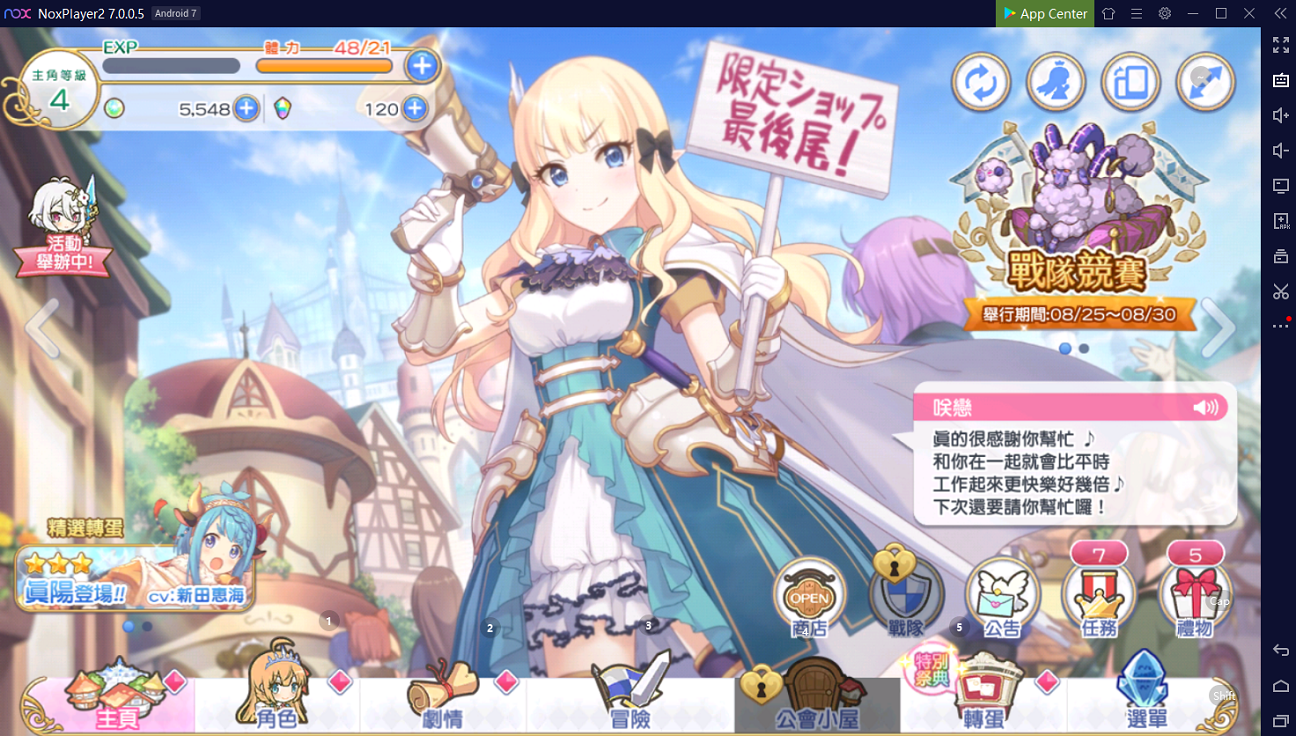 Why Choose NoxPlayer to Play Princess Connect! Re: Dive on PC
The Best Visual Experience with Larger Screen
Playing games on PC will definitely give you a better visual experience. In Princess Connect! Re: Dive, many players are addicted to the stunning and fantastic animation. This is also the main reason why the game becomes such popular in a short period. With a larger screen, you can have a clearer and more vivid view of your characters.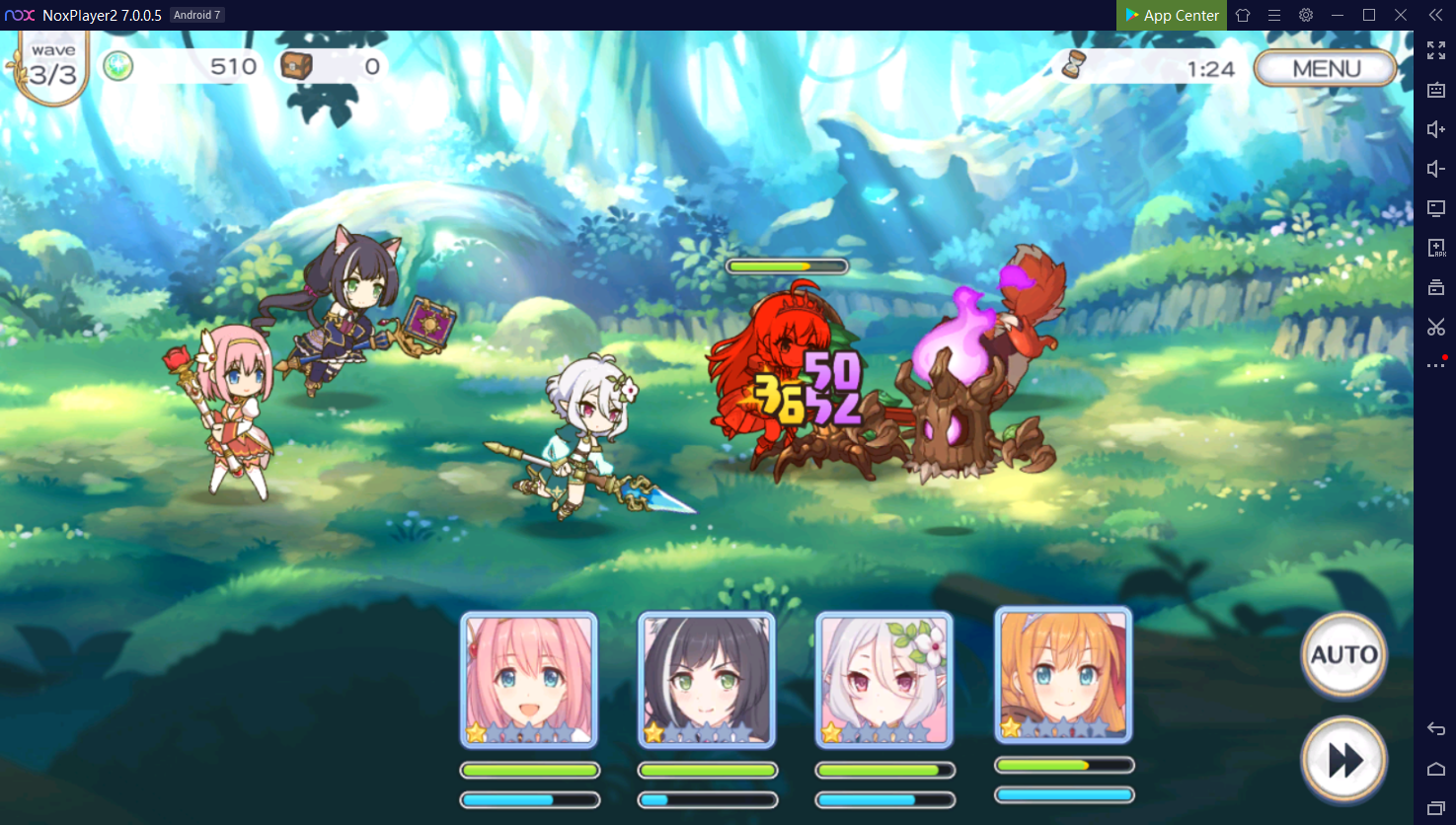 Smoother Control with Key Mapping and Mouse
Princess Connect! Re: Dive also features the original storyline and the classic Action RPG battle system. As the game gets fierce, it is hard for you to control your character with your mobile devices. Therefore, if you play Princess Connect! Re: Dive with NoxPlayer, the touch screen will be replaced by the keyboard and mouse, which makes the control more flexible and precise.
Setting key mapping is not difficult. Head over to the keyboard mapping setting on the right setting menu of NoxPlayer first. After that, you just need to drag the command icon from the display panel to the corresponding position and assign a key for it. If you still feel upset about the complicated key settings, now we have provided you with a detailed tutorial about keyboard mapping on NoxPlayer. You can check this article here: NoxPlayer keyboard control settings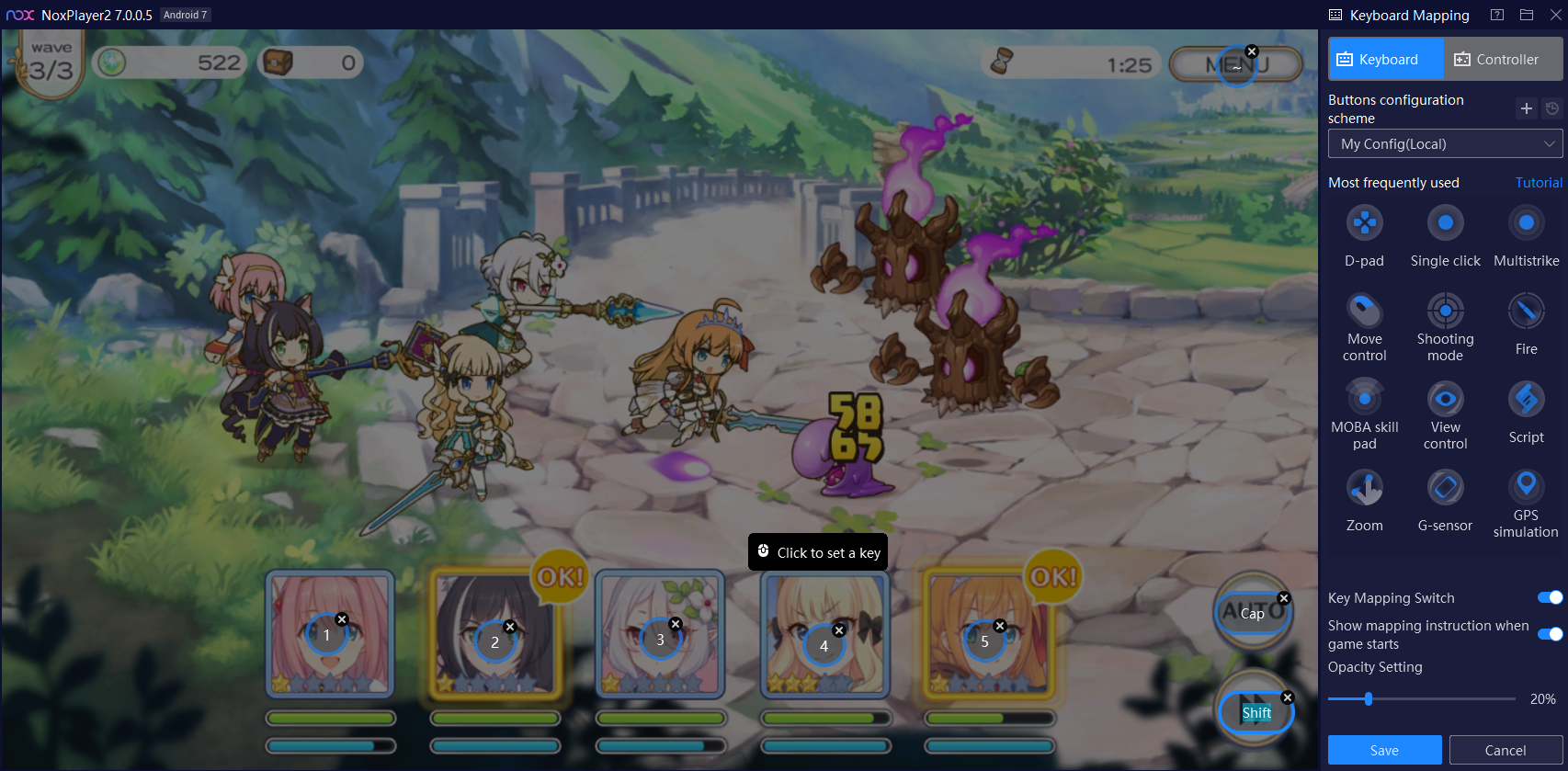 No worries about low battery
There is no doubt that you need to cost lots of time and energy to unlock more characters and upgrade your equips. Therefore, choosing to play Princess Connect! Re: Dive on PC with NoxPlayer must be a good way to ease the burden of your mobile devices, and you don't need to worry about the battery life of your phone anymore.
Download NoxPlayer at our official website: www.bignox.com
Search for Princess Connect! Re: Dive with the search bar or with the built-in App Center
Download Princess Connect! Re: Dive to your computer and starts to play