Download and Play Grand Summoners – Anime Action RPG on PC with NoxPlayer
Grand Summoners – Anime Action RPG is a classic animation Role Play Game(RPG) based on the famous animate series Yu Yu Hakusho. Grand Summoners is the stunning pixel RPG with hyper-intuitive battling you've been waiting to play! Join now and get a guaranteed Rare Evolution Unit as your first Summon!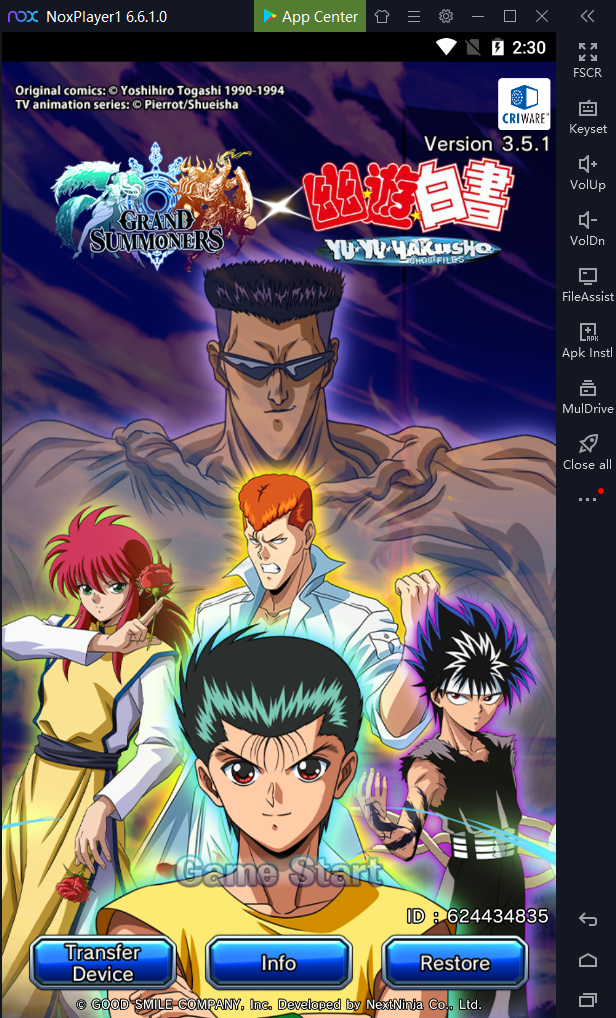 Game Features
Unique Story System
Humankind's centuries of peace are ripped from the seams as banished Demons return to ravage the realm of Raktehelm! The time has come, once again, for legendary heroes to stand against the nefarious threat and restore justice.
Characters Bring the Story to Life
Summon ancient heroes and set out on a grand adventure! Raise your characters and come up with strategies RPG style! Forge the ultimate team to save the realm from demonic destruction! Team up with anime icons in colossal collaborations!
Multiplayer with Up to 4 Players
Strengthen your bonds with battles! Face mighty bosses online together with adventurers from all over the world! Get rid of stress through co-op battles!
Passionate and Uncompromising Graphics
Units, bosses, backgrounds… All in overwhelming quality! The best 2D graphics for RPG fans!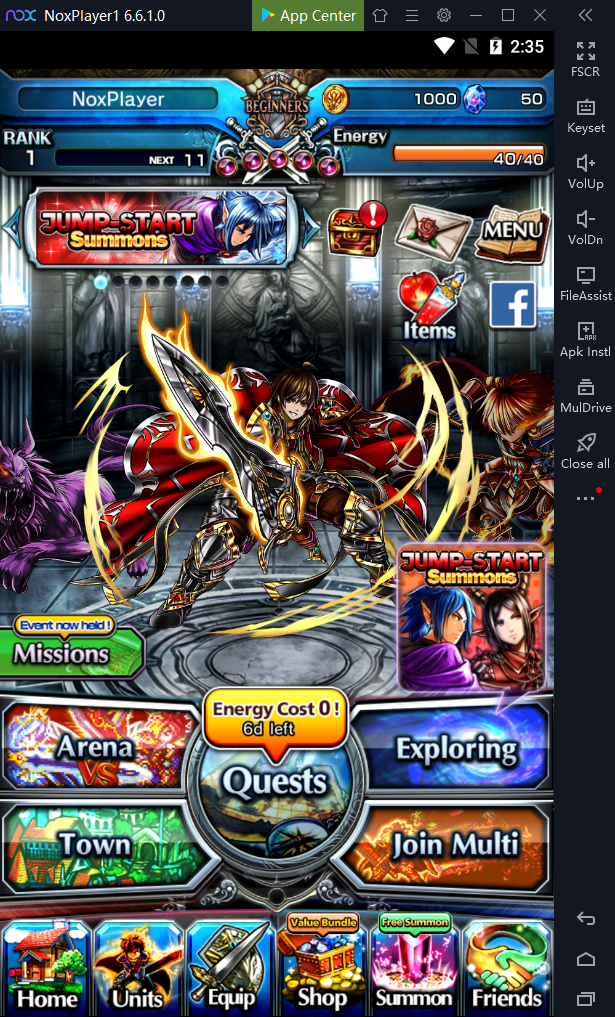 Why Choose NoxPlayer to Play Grand Summoners – Anime Action RPG on PC
The Best Visual Experience with Larger Screen
Playing games on PC will definitely give you a better visual experience. In Grand Summoners – Anime Action RPG, many players are addicted to classic characters and old fashion battlefield. This is also the main reason why the game becomes such popular in a short period. With a larger screen, you can have a clearer and more vivid view of the battlefield and the enemies.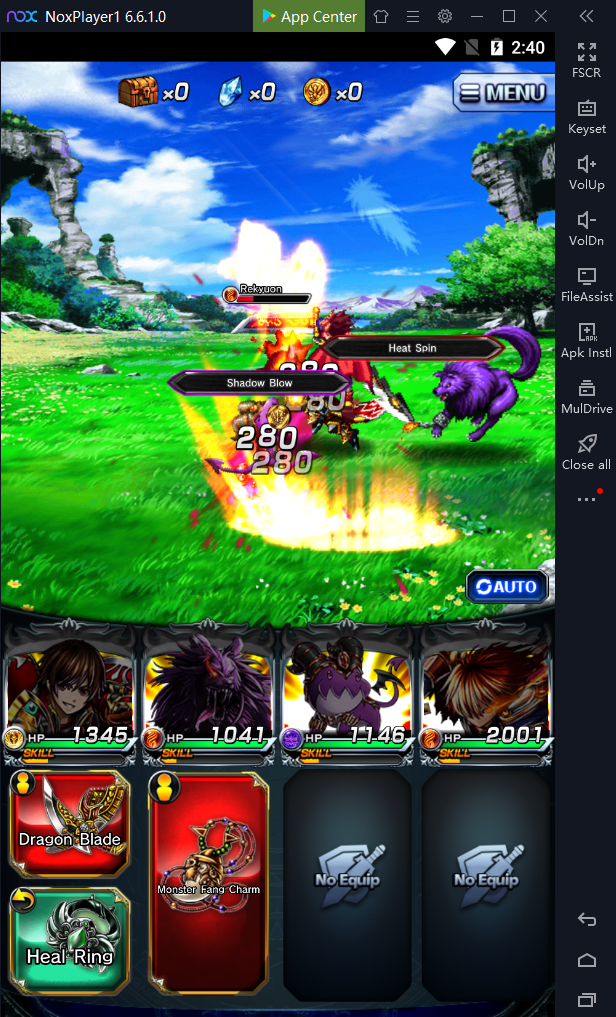 Smoother Control with Key Mapping and Mouse
Grand Summoners – Anime Action RPG features many unique gameplays including the classic battle system. As the battle gets fierce, it is hard for you to control your characters with your mobile devices. Therefore, if you play Grand Summoners – Anime Action RPG on PC with NoxPlayer, the touch screen will be replaced by the keyboard and mouse, which makes the control more flexible and better for your precise strike.
Setting key mapping is not difficult. Head over to the keyboard mapping setting on the right setting menu of NoxPlayer first. After that, you just need to drag the command icon from the display panel to the corresponding position and assign a key for it. If you still feel upset about the complicated key settings, now we have provided you with a detailed tutorial about keyboard mapping on NoxPlayer. You can check this article here: NoxPlayer keyboard control settings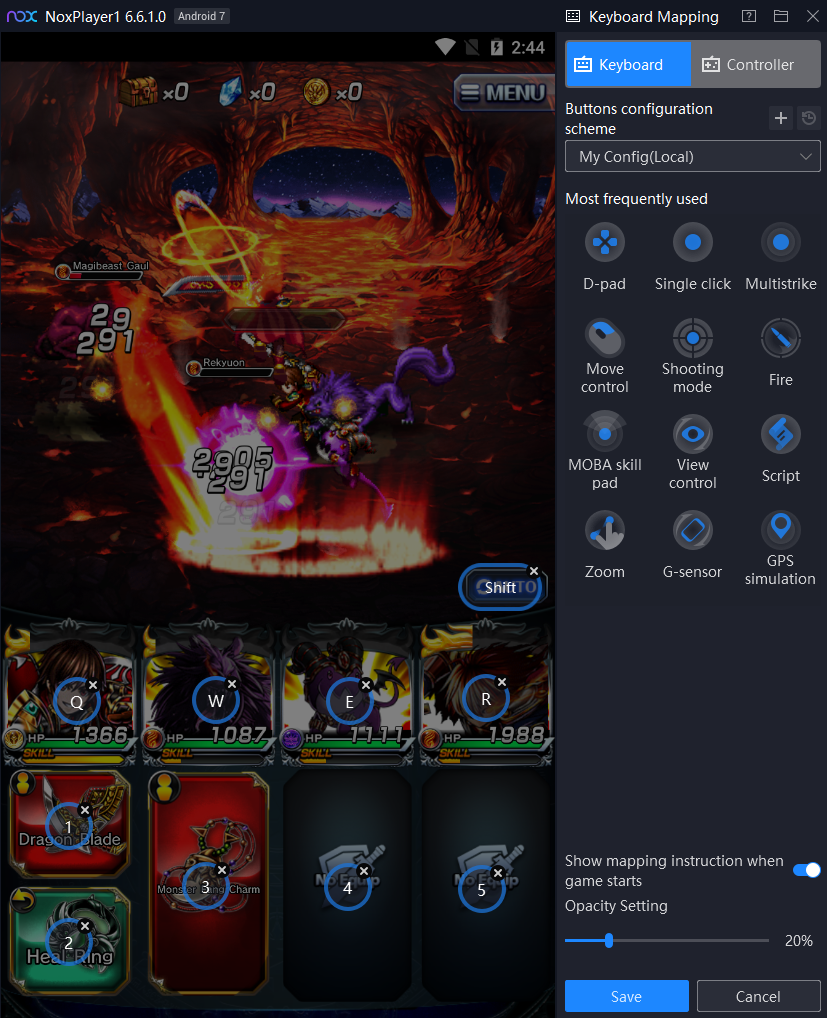 No worries about low battery
There is no doubt that you need to cost lots of time and energy to develop your characters and your team. Therefore, choosing to play Grand Summoners – Anime Action RPG on PC with NoxPlayer must be a good way to ease the burden of your mobile devices, and you don't need to worry about the battery life of your phone anymore.
Download NoxPlayer at our official website: www.bignox.com
Search for Grand Summoners – Anime Action RPG with the search bar or with the built-in App Center
Download Grand Summoners – Anime Action RPG to your computer and start to play