Download and Play Injustice 2 on PC with NoxPlayer
Injustice 2 is a popular action & combat game based on the DC universe. In Injustice 2, you can assemble a team of superhero legends like Batman, Superman, Supergirl, The Flash, & Wonder Woman to combat the forces against enemies. You can also master new combos and crush opponents in dynamic 3v3 battles. Don't mention you can upgrade your superheroes with special powers as you fight your way through the game. In Injustice 2, you will become a champion by collecting gear for your characters and dominating your foes in PvP contests. Every epic battle in this CCG fighting game will define you—join the fight and become the ultimate DC champion!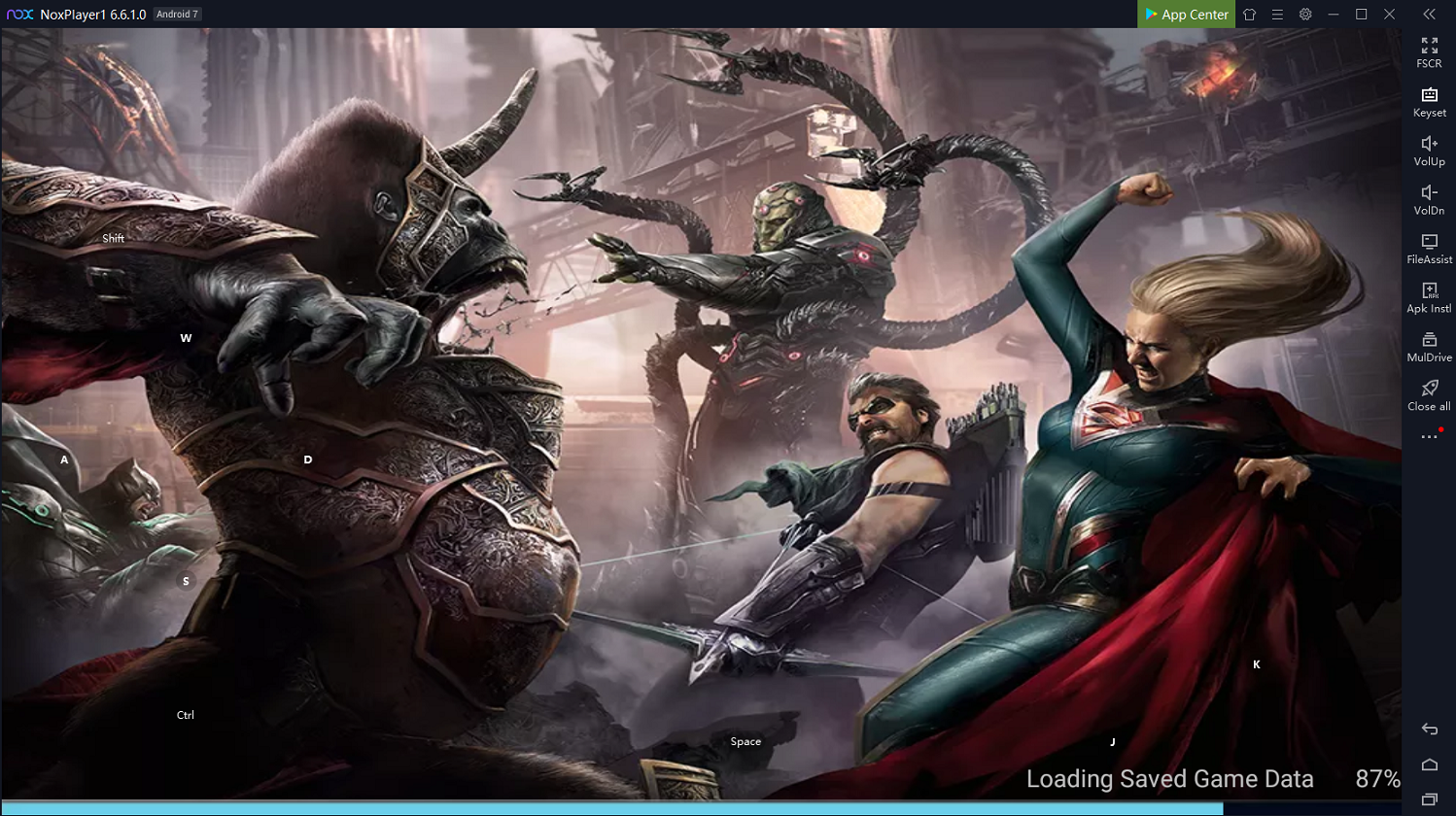 Game Features
Collect Iconic DC Characters
Choose from the biggest selection of DC Super Heroes and Super Villains ever offered in a CCG fighting game!
Featuring classic fan favorites such as Batman, Superman, Wonder Woman, Supergirl, The Flash, Aquaman and Green Lantern, and astonishing new villains like The Joker, Brainiac and Harley Quinn from Suicide Squad
Take control of how your characters look, fight, and develop across a variety of game modes!
Action-Packed Combat
Unleash epic combos on your opponents using Superman's heat vision, The Flash's lightning kick, or Harley Quinn's cupcake bomb!
Take your battles to the next level—inflict massive damage using your favorite DC characters' Supermoves
Earn rewards from each fight to customize your Super Heroes with powerful gear, and collect special characters like Justice League Batman, Mythic Wonder Woman, Multiverse The Flash and much more
Team up with friends in this fight game and assemble an unstoppable League! Together you can prevent the collection of worlds and defeat the ultimate boss, Brainiac
Be social—chat with friends, donate hero shards, participate in Raids, and more!
Console Quality Story
Injustice 2 continues the story set in motion in by the hit 3v3, CCG superhero fighting game Injustice: Gods Among Us
Immerse yourself in cinematics straight from the console—with the Justice League shattered it is up to you to pick up the story and unite a team
Other superhero games don't come close! Experience the best graphics on mobile—play with Superman, The Flash, Batman, and many more in high definition 3v3 combat
Become the fighting champion the world needs—enter a contest of Super Heroes where only the powerful win
Fight Your Way to The Top
Join the contest—enjoy daily challenges and rise up the leaderboard with every fight victory
Enter the PvP arena and fight players around the world to become a champion
Unite the likes of The Flash, Supergirl, Batman and more to fight in epic, PvP combat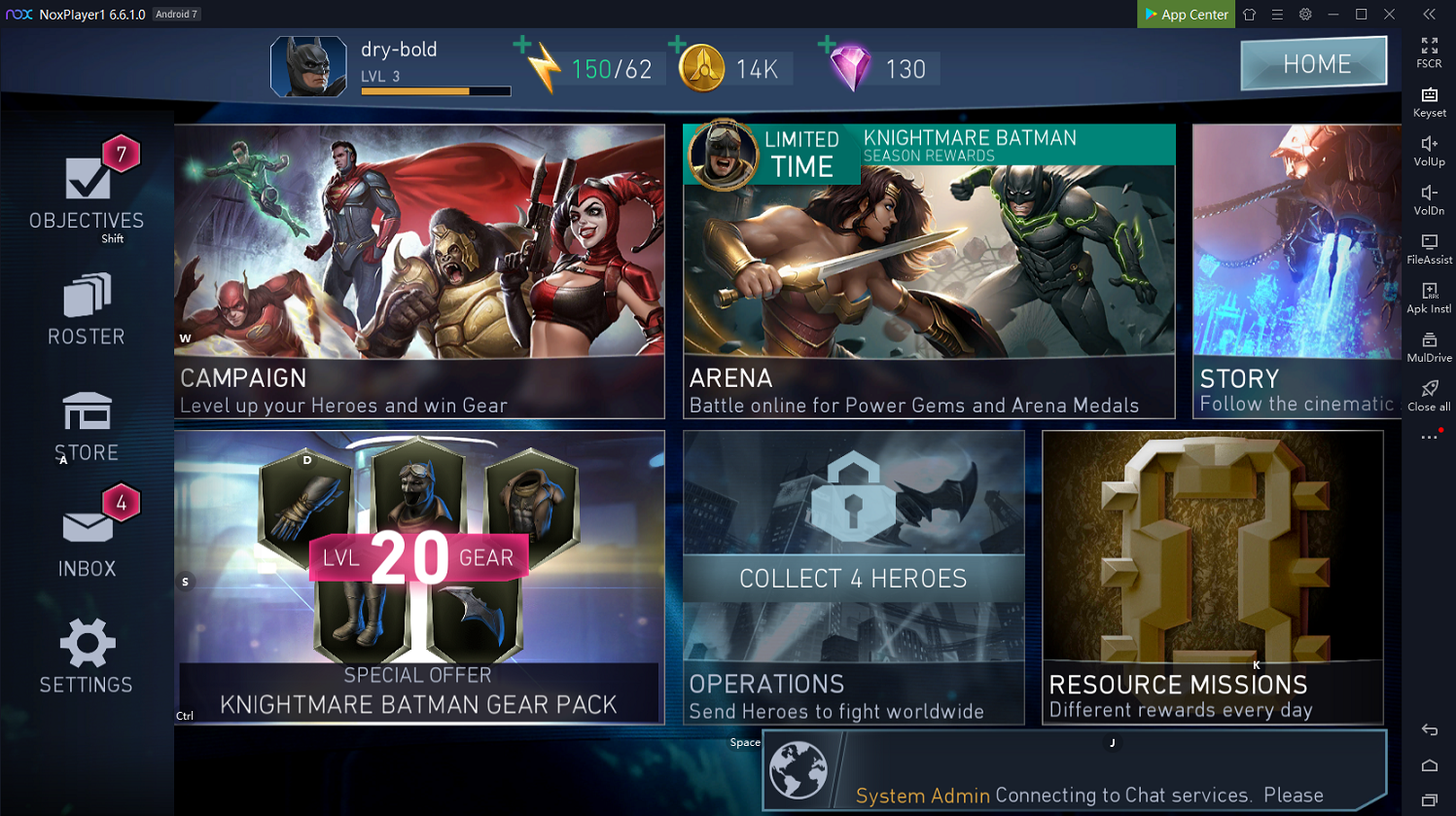 Why Choose NoxPlayer to Play Injustice 2 on PC
The Best Visual Experience with Larger Screen
Playing games on PC will definitely give you a better visual experience. In Injustice 2, many players are addicted to the superheroes and the old fashion battle system. This is also the main reason why the game becomes such popular in a short period. With a larger screen, you can have a clearer and more vivid view of the battlefield and the enemies.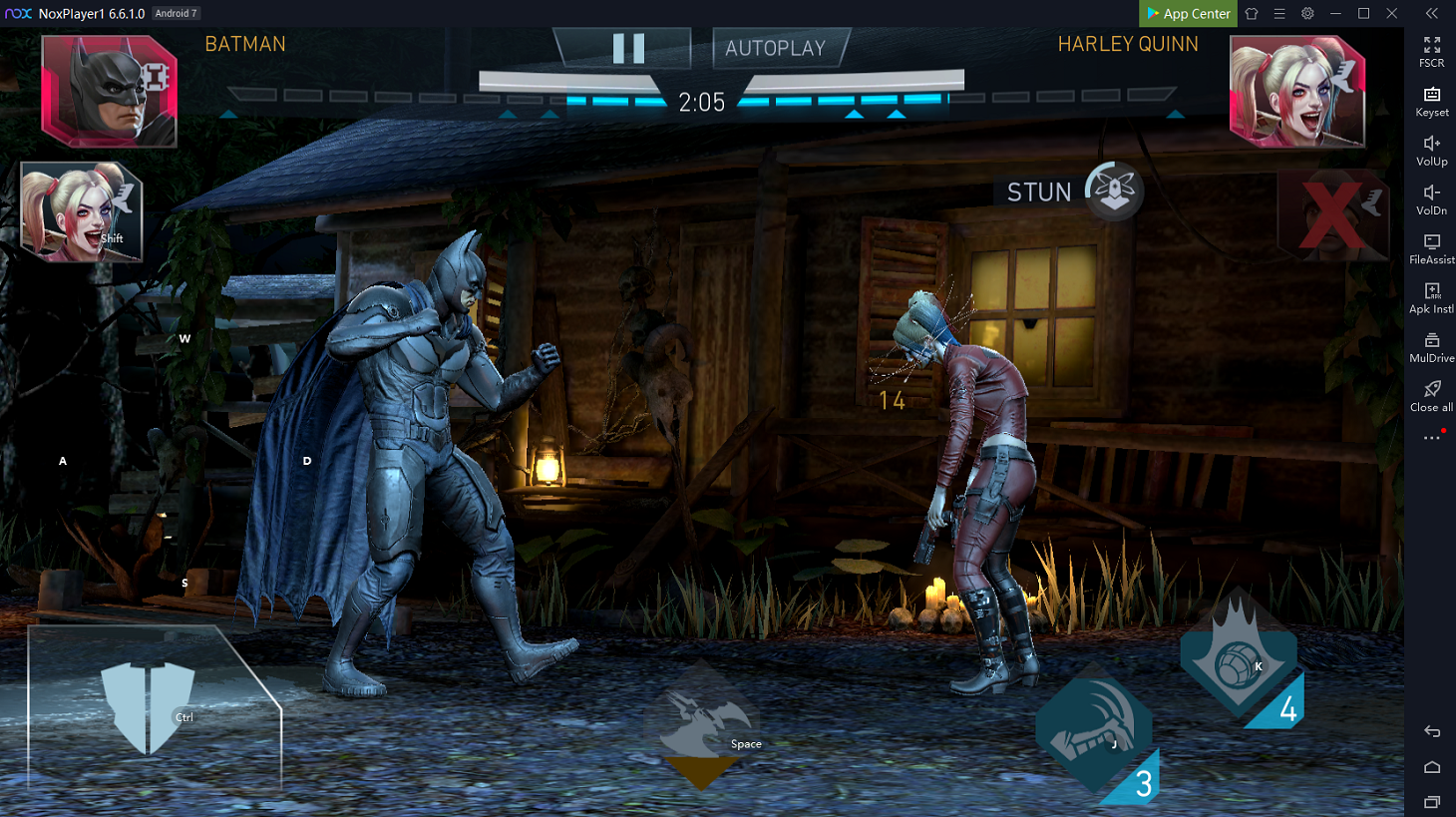 Smoother Control with Key Mapping and Gamepad
Injustice 2 features many unique gameplays including a special arcade combat system. As the battle gets fierce, it is hard for you to control your superhero with your mobile devices. Therefore, if you play Injustice 2 on PC with NoxPlayer, the touch screen will be replaced by the keyboard or gamepad, which makes the control more flexible and better for your precise strike.
Setting key mapping is not difficult. Head over to the keyboard mapping setting on the right setting menu of NoxPlayer first. After that, you just need to drag the command icon from the display panel to the corresponding position and assign a key for it. If you still feel upset about the complicated key settings, now we have provided you with a detailed tutorial about keyboard mapping on NoxPlayer. You can check this article here: NoxPlayer keyboard control settings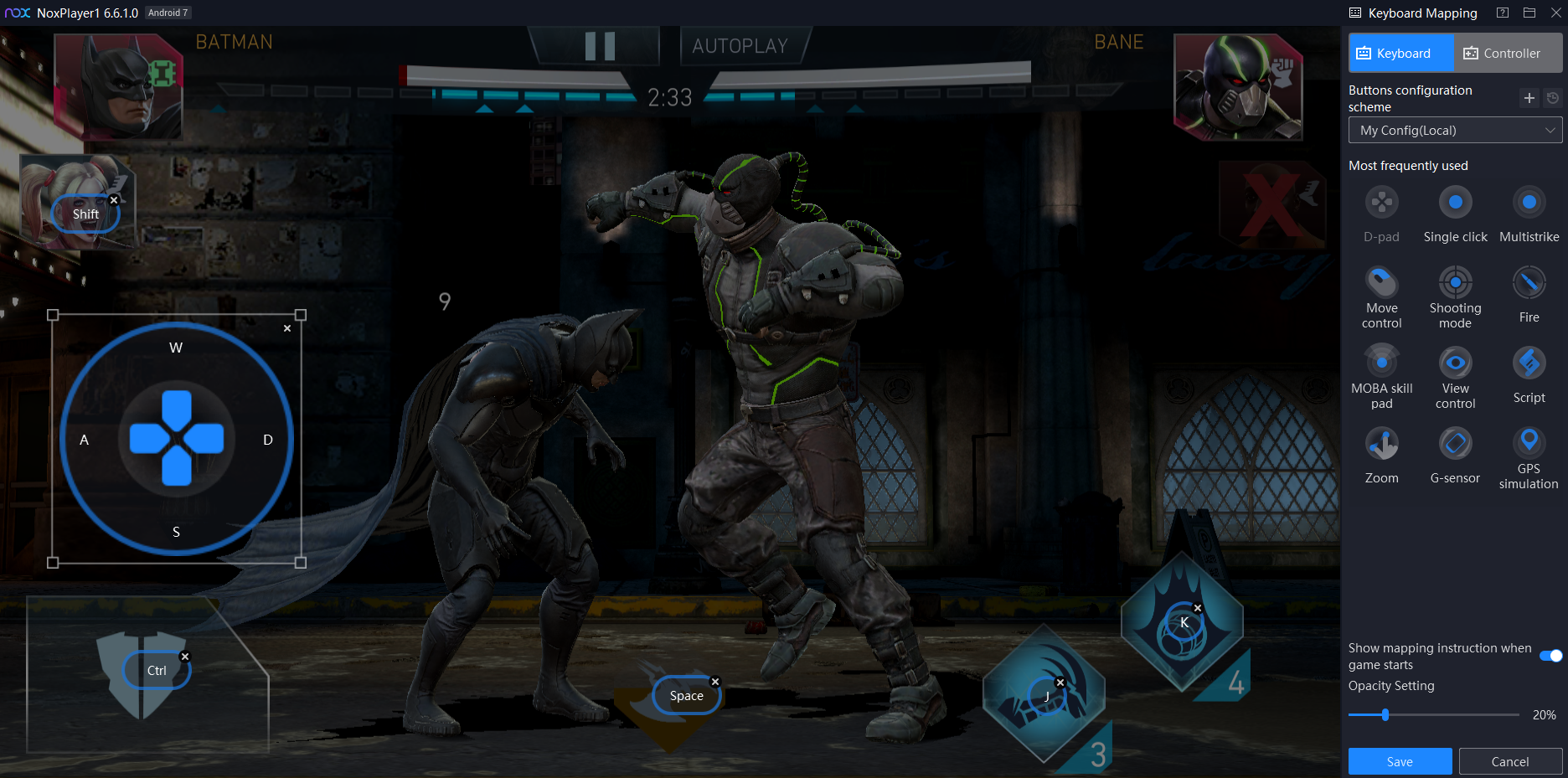 No worries about low battery
There is no doubt that you need to cost lots of time and energy to develop your heroes and skillsets. Therefore, choosing to play Injustice 2 on PC with NoxPlayer must be a good way to ease the burden of your mobile devices, and you don't need to worry about the battery life of your phone anymore.
Download NoxPlayer at our official website: www.bignox.com
Search for Injustice 2 with the search bar or with the built-in App Center
Download Injustice 2 to your computer and start to play