Download and Play MARVEL Strike Force on PC with NoxPlayer
MARVEL Strike Force – Squad RPG is a classic Role Playing game(RPG) based on the famous MARVEL animate series. In MARVEL Strike Force, you should be ready for battle alongside allies and arch-rivals in this action-packed, visually-stunning free-to-play game for your phone or tablet.
The background is set in a MARVEL multi-universe, an assault on Earth has occurred and the Super Heroes and Villains have to work together to defend it! Lead the charge by assembling your ultimate squad, including Spider-Man, Doctor Strange, Groot, Rocket Raccoon, Loki, Venom, Elektra, Captain America, and Iron Man, as you enter strategic combat against an all-new enemy threat. It's time to fight! Gather your squad and prepare for the battle to save Earth!
ASSEMBLE YOUR SQUAD
Recruit your strike force and form a squad of powerful MARVEL Super Heroes and Super Villains like Iron Man, Captain America, Loki, Elektra, Dr. Strange, Venom and more.
STRENGTH THROUGH EVOLUTION
Outfit and upgrade your Super Heroes and Super Villains to become stronger than ever before.
STRATEGIC DOMINATION
Who you bring to the fight matters. Pair up specific Super Heroes and Super Villains to perform combo moves to take out enemies. Expert in-fight tactics in 5v5 battles give you the power to vanquish the greatest villains of the Marvel Universe.
EPIC COMBAT
Experience groundbreaking gameplay cinematics, as your heroes unleash dynamic chain combos with a single tap.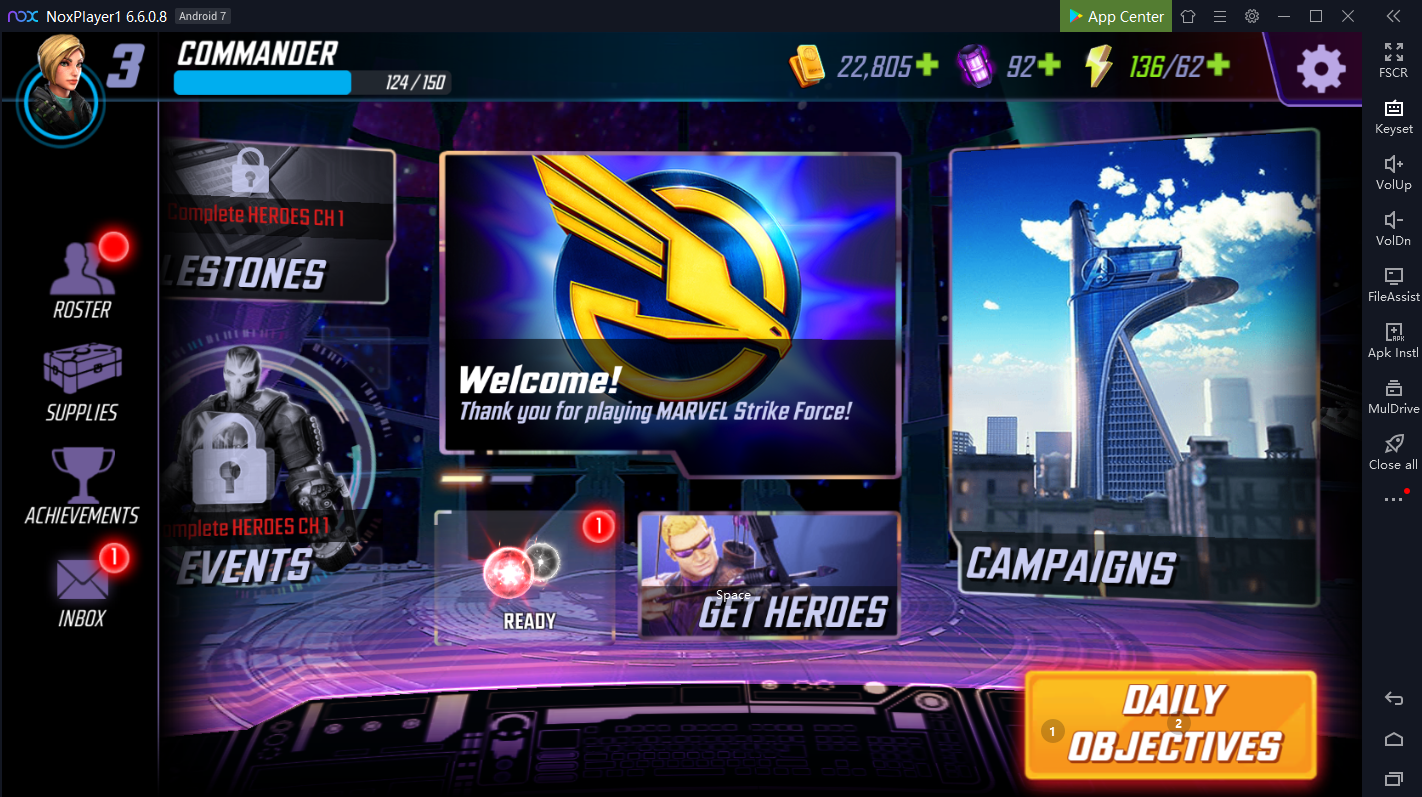 Why Choose NoxPlayer to Play MARVEL Strike Force on PC
The Best Visual Experience with Larger Screen
Playing games on PC will definitely give you a better visual experience. In MARVEL Strike Force, many players are addicted to those MARVEL heroes and villains who are the main characters from the MARVEL animate series. This is also the main reason why the game becomes such popular in a short period. With a larger screen, you can have a clearer and more vivid view of your characters.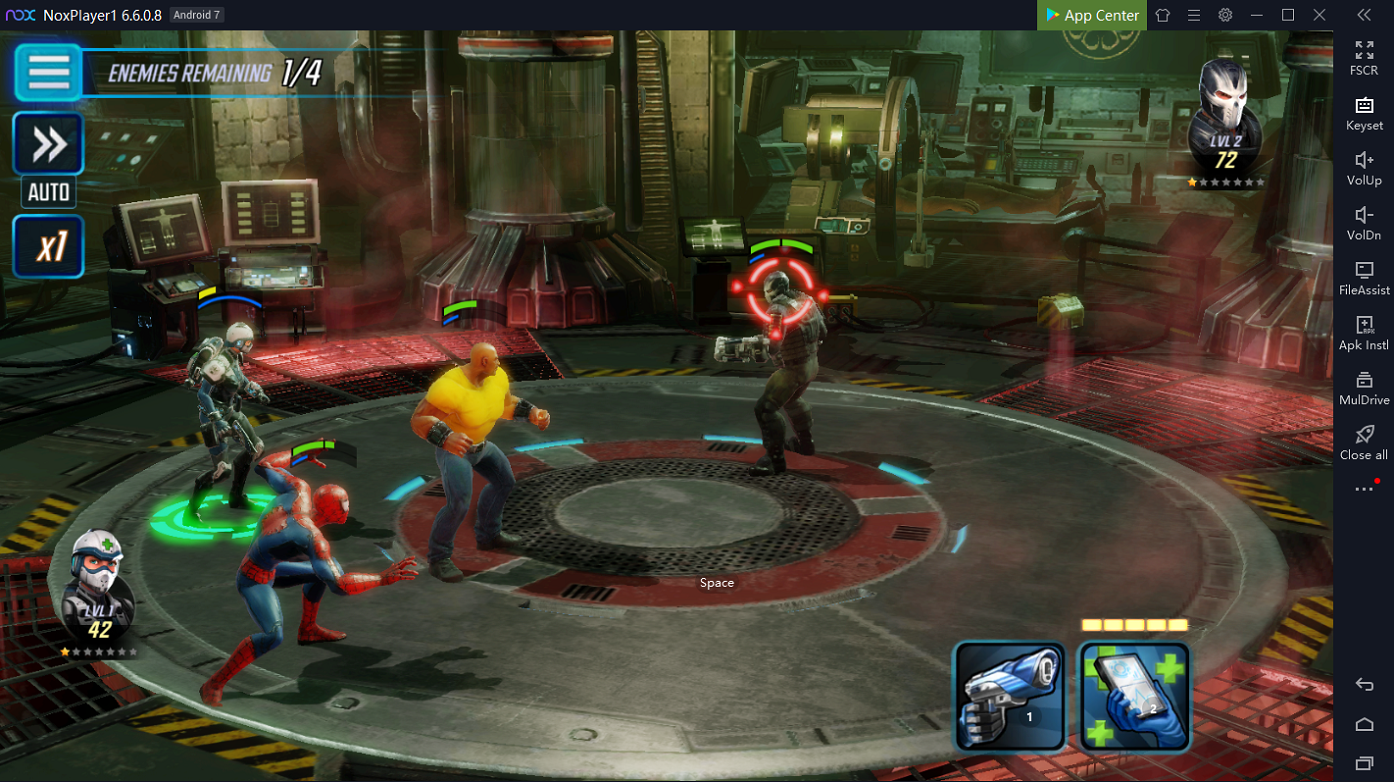 Smoother Control with Keyboard and Mouse
MARVEL Strike Force features many unique gameplays including a special battle system with different enemies. As the battle gets fierce, it is hard for you to control your heroes with your mobile devices. Therefore, if you play MARVEL Strike Force on PC with NoxPlayer, the touch screen will be replaced by the keyboard and mouse, which makes the control more flexible for your precise strike.
Setting key mapping is not difficult. Head over to the keyboard mapping setting on the right setting menu of NoxPlayer firstly. After that, you just need to drag the command icon from the display panel to the corresponding position and assign a key for it. If you still feel upset about the complicated key settings, now we have provided you with a detailed tutorial about keyboard mapping on NoxPlayer. You can check this article here: NoxPlayer keyboard control settings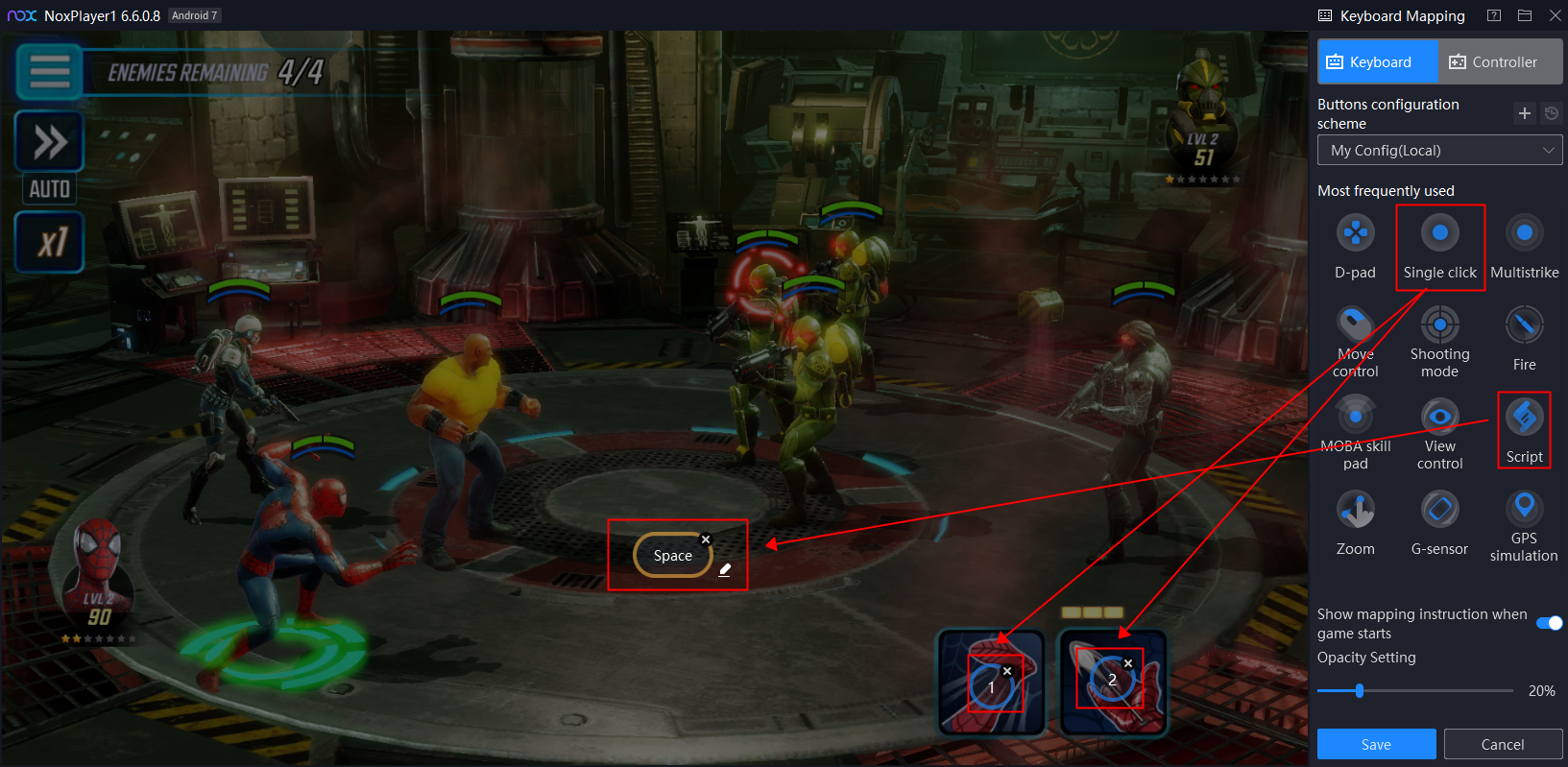 No worries about low battery
There is no doubt that you need to cost lots of time and energy to develop your heroes and build a perfect team. Therefore, choosing to play MARVEL Strike Force on PC with NoxPlayer must be a good way to ease the burden of your mobile devices, and you don't need to worry about the battery life of your phone anymore.
Download NoxPlayer at our official website: www.bignox.com
Search for MARVEL Strike Force with the search bar or with the built-in App Center
Download MARVEL Strike Force to your computer and start to play