Download and Play Roblox on PC with NoxPlayer
Roblox is a global platform that brings people together through play. It is the ultimate virtual universe that lets you play, create, and be anything you can imagine. You are able to play millions of free games on your smartphone, tablet, computer, Xbox One, Oculus Rift, and more. It offers various interesting games for gamers to play and communicate. The unique style of the game and the surprising design has attracted a large number of gamers.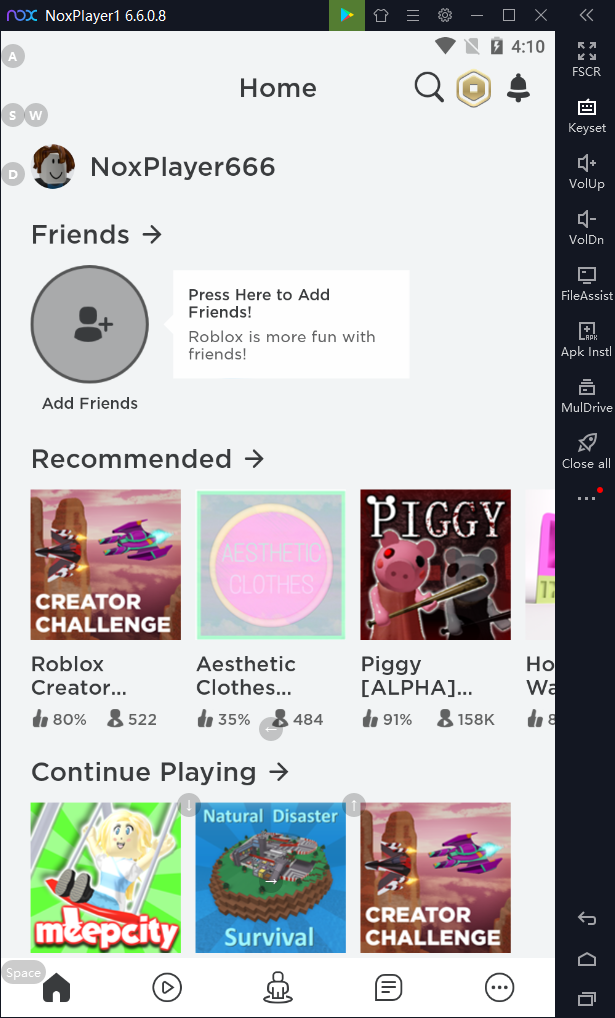 Recommended Games in Roblox
NATURAL DISASTER SURVIVAL
Natural Disaster Survival has a hint of Player Unknown's Battlegrounds to it. Get ready to desperately cower for dear life against the elements in whatever shelter you can find. You might not be fighting each other in this Roblox game, but, you will be trying to grab cover from various natural disasters explicitly designed to kill you dead.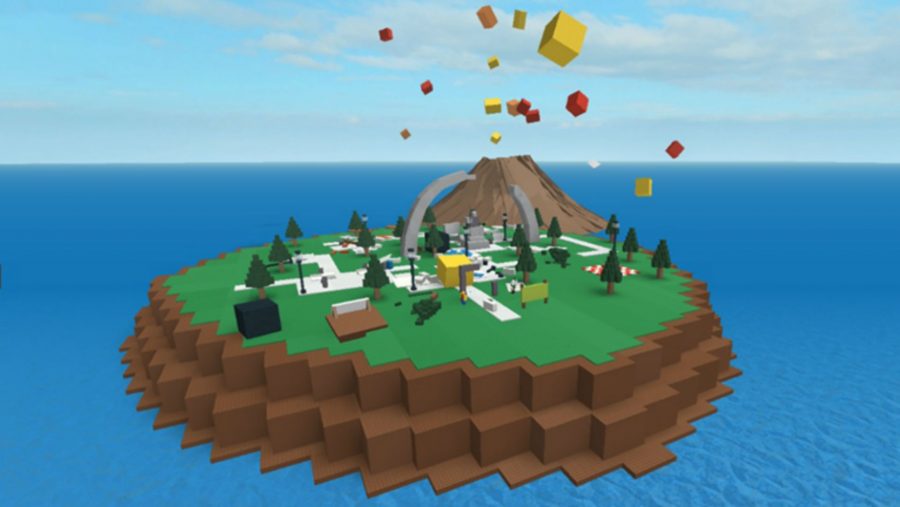 2. THEME PARK TYCOON 2
Many Roblox games are 'Tycoon' sims or management games, but Theme Park Tycoon 2 is one of the best. After a short, simple tutorial you get your sizeable slab of land with which to create your own attempt at Disneyland.
3. WORK AT A PIZZA PLACE
This one is certainly for fans of cooking games. If working for a pizza company was this much fun we'd dump our desktops for our nearest branch of Pizza Hut in a flash. Work at a Pizza Place is a Roblox game that invites you to join Builder Brothers' Pizza to live out your understandable dream of a being a cashier, cook, boxer (not that kind), and delivery mule.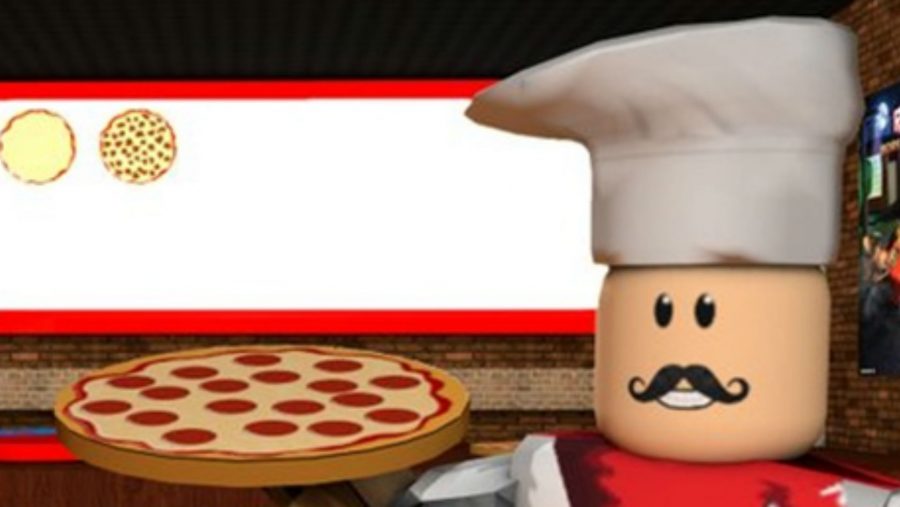 4. MURDER MYSTERY 2
This Roblox game is a very addictive arena battler with a murder mystery twist. After players have voted on which of a variety of imaginatively designed and nuanced maps they'd like to play on, they're given one of three roles: innocent, sheriff, and murderer.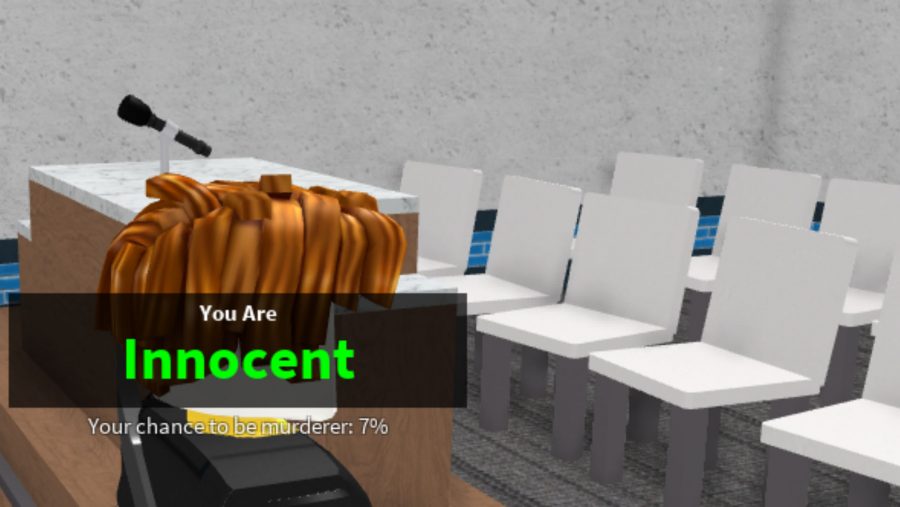 5. JAILBREAK
Jailbreak is as close as Roblox games are going to get to the world of GTA 5 RP . You start by picking one of two roles: Police Officer or Criminal. If you pick the latter, you'll be living out your Michael Schofield dream as you make your escape from Her Majesty's Pleasure. Or you could spend the remainder of your days in the cafeteria and jumping on the trampolines in the yard, which is also fun.
Why Choose NoxPlayer to Play Roblox on PC
The Best Visual Experience with Larger Screen
Playing games on PC will definitely give you a better visual experience. In Roblox, many players are addicted to those unique styles of the game and the surprising design. This is also the main reason why the game becomes such popular in a short period. With a larger screen, you can have a clearer and more vivid view of your character.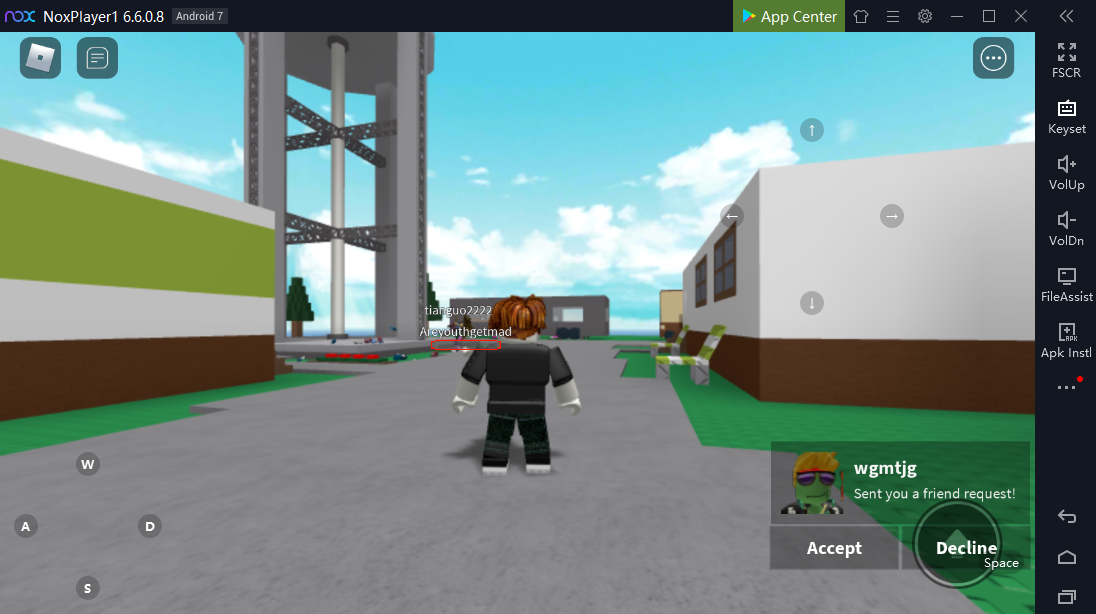 Smoother Control with Keyboard and Mouse
Roblox features various unique games for many different scenes. As the game gets fierce, it is hard for you to control your character with your mobile devices. Therefore, if you play Roblox on PC with NoxPlayer, the touch screen will be replaced by the keyboard and mouse, which makes the control more flexible.
Setting key mapping is not difficult. Head over to the keyboard mapping setting on the right setting menu of NoxPlayer firstly. After that, you just need to drag the command icon from the display panel to the corresponding position and assign a key for it. If you still feel upset about the complicated key settings, now we have provided you with a detailed tutorial about keyboard mapping on NoxPlayer. You can check this article here: NoxPlayer keyboard mapping settings
No worries about low battery
There is no doubt that you need to cost lots of time and energy to try the various games and bond with friends. Therefore, choosing to play Roblox on PC with NoxPlayer must be a good way to ease the burden of your mobile devices, and you don't need to worry about the battery life of your phone anymore.
Download NoxPlayer at our official website: www.bignox.com
Search for Roblox with the search bar or with the built-in App Center
Download Roblox to your computer and start to play