Download and Play Mobile Legends: Adventure on PC with NoxPlayer
Mobile Legends: Adventure is an Idle Role Play Game(RPG) based on the universe of the Mobile Legends: Bang Bang. In Mobile Legends: Adventure, you can train your team of 5 and battle the fearsome monsters! You can also battle your way through Campaign and Tower of Babel and solve the puzzles of Akashic Ruins and Labyrinth! Let's embark on a new adventure on the Land of Dawn!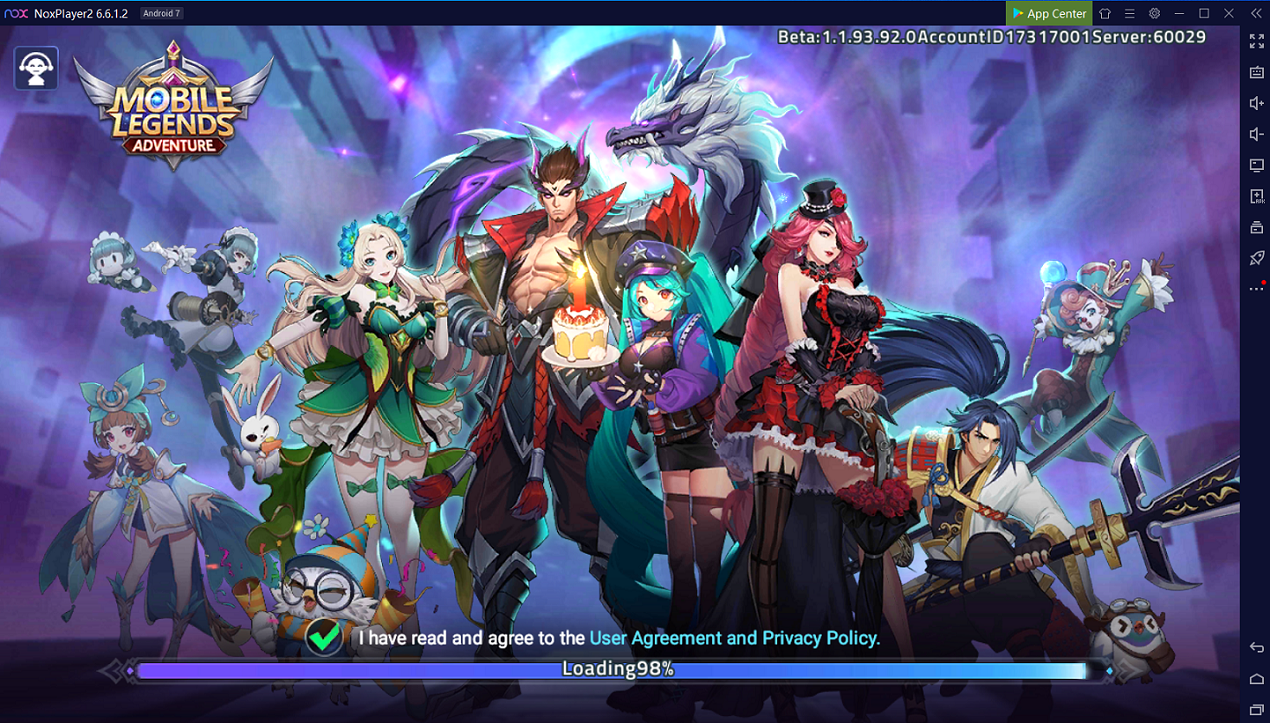 Game Features
Carefree Idle Gameplay
Idle and battle to get great resources! Carefree upgrades & Relaxing Gameplay. Deploy your squad and heroes will battle for you automatically! Idle to get rewards! Spend 10 minutes a day and you can join this fantastic adventure!
Abundant Strategies to Choose from
Mobile Legends: Adventure offers tens of Heroes of 6 different Powers. Show us your unique line-up and strategy! Collect and upgrade Emblems and Equipment, suit up and power up! You can enjoy this game with just a few taps!
Endless Stages to Challenge
The campaign, Labyrinth, Tower of Babel…All kinds of battles are waiting for you! Collect, develop, and battle! Power up to challenge stronger Bosses!
Challenge Players from Around the Globe
Enter the Arena to challenge other players! Create a Guild with your friends and challenge Guild Boss together!
Unlock the Legend
Start the adventure on the Land of Dawn with Layla, reveal the little-known truth of the history, and witness the Eternal War of Light and Darkness!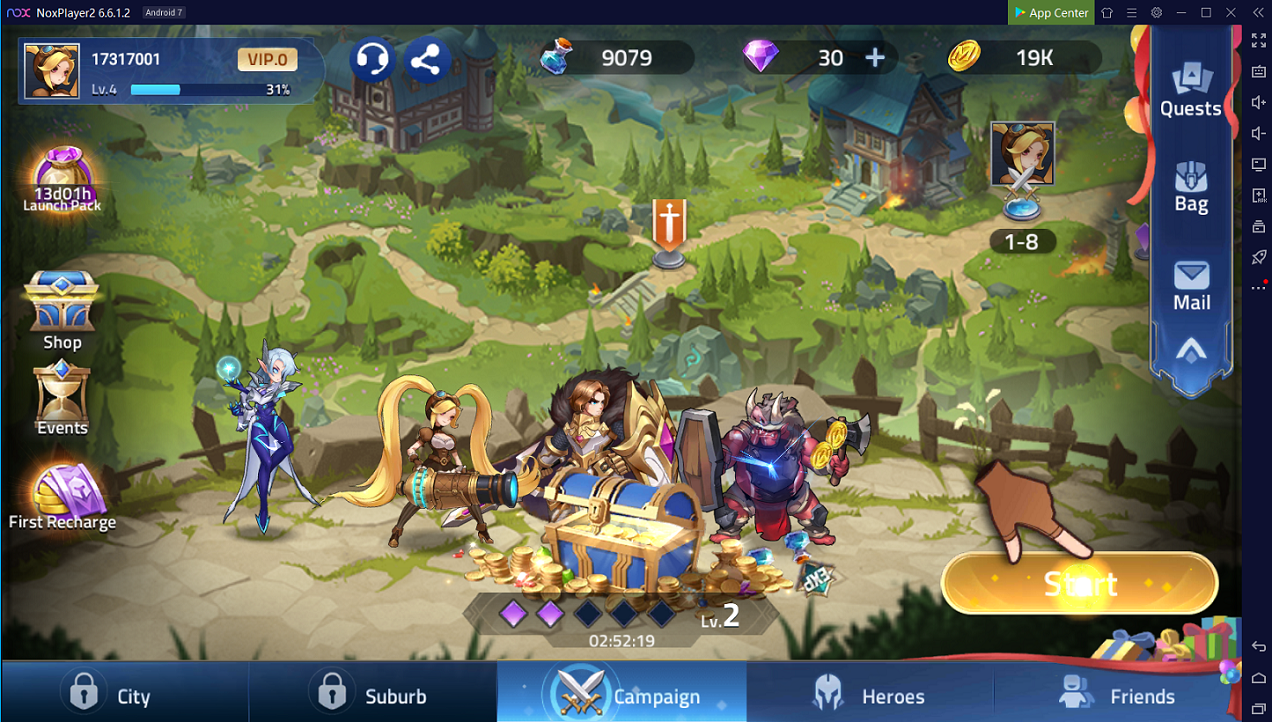 Why Choose NoxPlayer to Play Mobile Legends: Adventure on PC
The Best Visual Experience with Larger Screen
Playing games on PC will definitely give you a better visual experience. In Mobile Legends: Adventure, many players are addicted to the original heroes from Mobile Legends: Bang Bang and the classic idle RPG battle system. This is also the main reason why the game becomes such popular in a short period. With a larger screen, you can have a clearer and more vivid view of your heroes and the battlefield.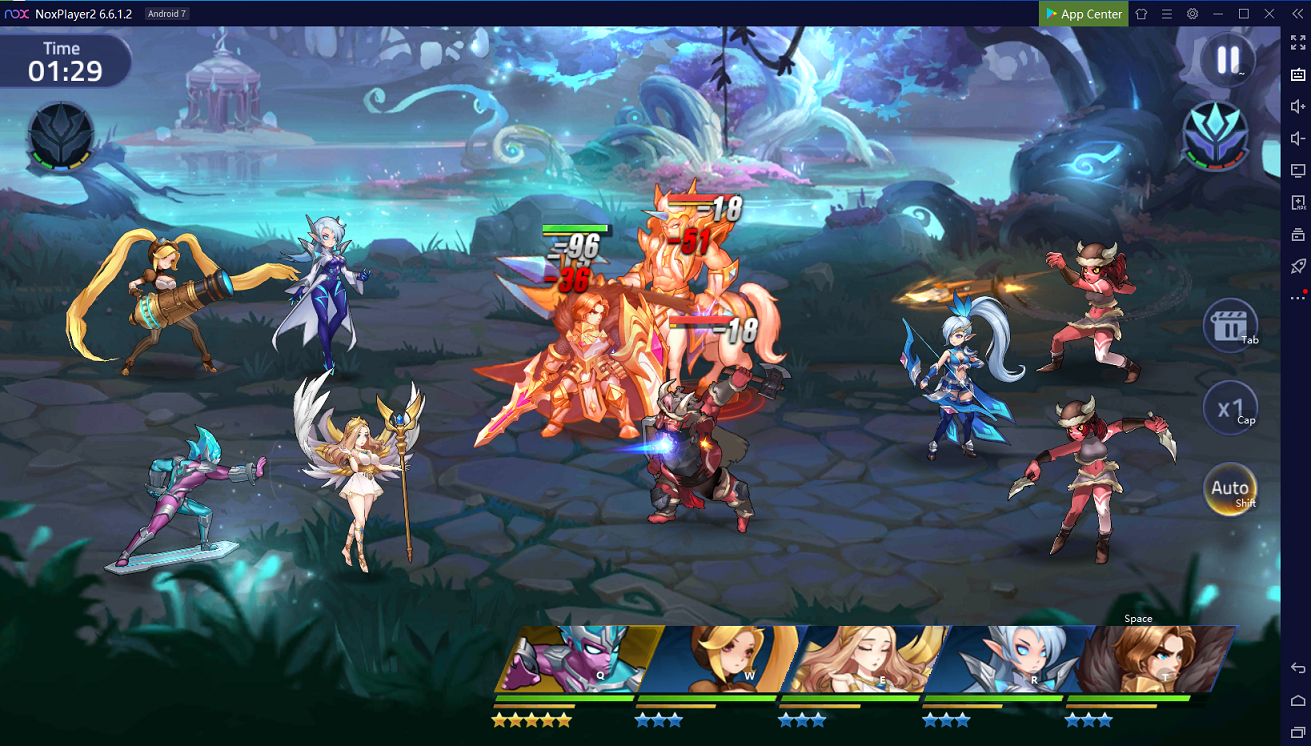 Smoother Control with Key Mapping and Mouse
Mobile Legends: Adventure also features the dungeon mode, you can explore and pass the dungeon to get extra skills and buff. However, as the game gets fierce, it is hard for you to control your heroes with your mobile devices. Therefore, if you play Mobile Legends: Adventure with NoxPlayer, the touch screen will be replaced by the keyboard and mouse, which makes the control more flexible and precise.
Setting key mapping is not difficult. Head over to the keyboard mapping setting on the right setting menu of NoxPlayer first. After that, you just need to drag the command icon from the display panel to the corresponding position and assign a key for it. If you still feel upset about the complicated key settings, now we have provided you with a detailed tutorial about keyboard mapping on NoxPlayer. You can check this article here: NoxPlayer keyboard control settings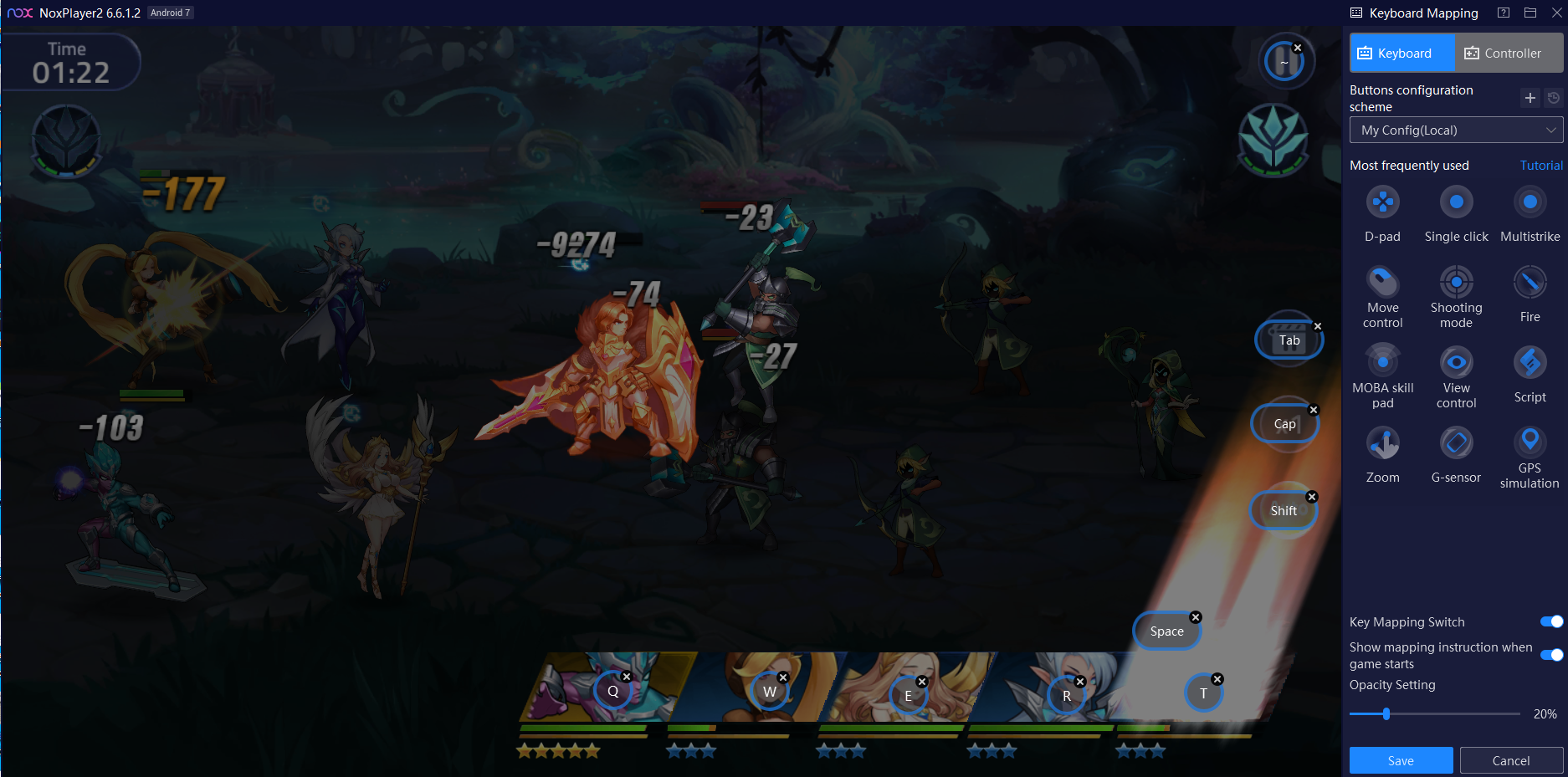 No worries about low battery
There is no doubt that you need to cost lots of time and energy to develop your team and upgrade your skills. Therefore, choosing to play Mobile Legends: Adventure on PC with NoxPlayer must be a good way to ease the burden of your mobile devices, and you don't need to worry about the battery life of your phone anymore.
Download NoxPlayer at our official website: www.bignox.com
Search for Mobile Legends: Adventure with the search bar or with the built-in App Center
Download Mobile Legends: Adventure to your computer and start to play