Download and Play MORTAL KOMBAT on PC with NoxPlayer
MORTAL KOMBAT is a classic combat & action game with stunning graphics. In MORTAL KOMBAT, you can Assemble an elite team of Mortal Kombat warriors now and prove yourself in the greatest fighting tournament on Earth.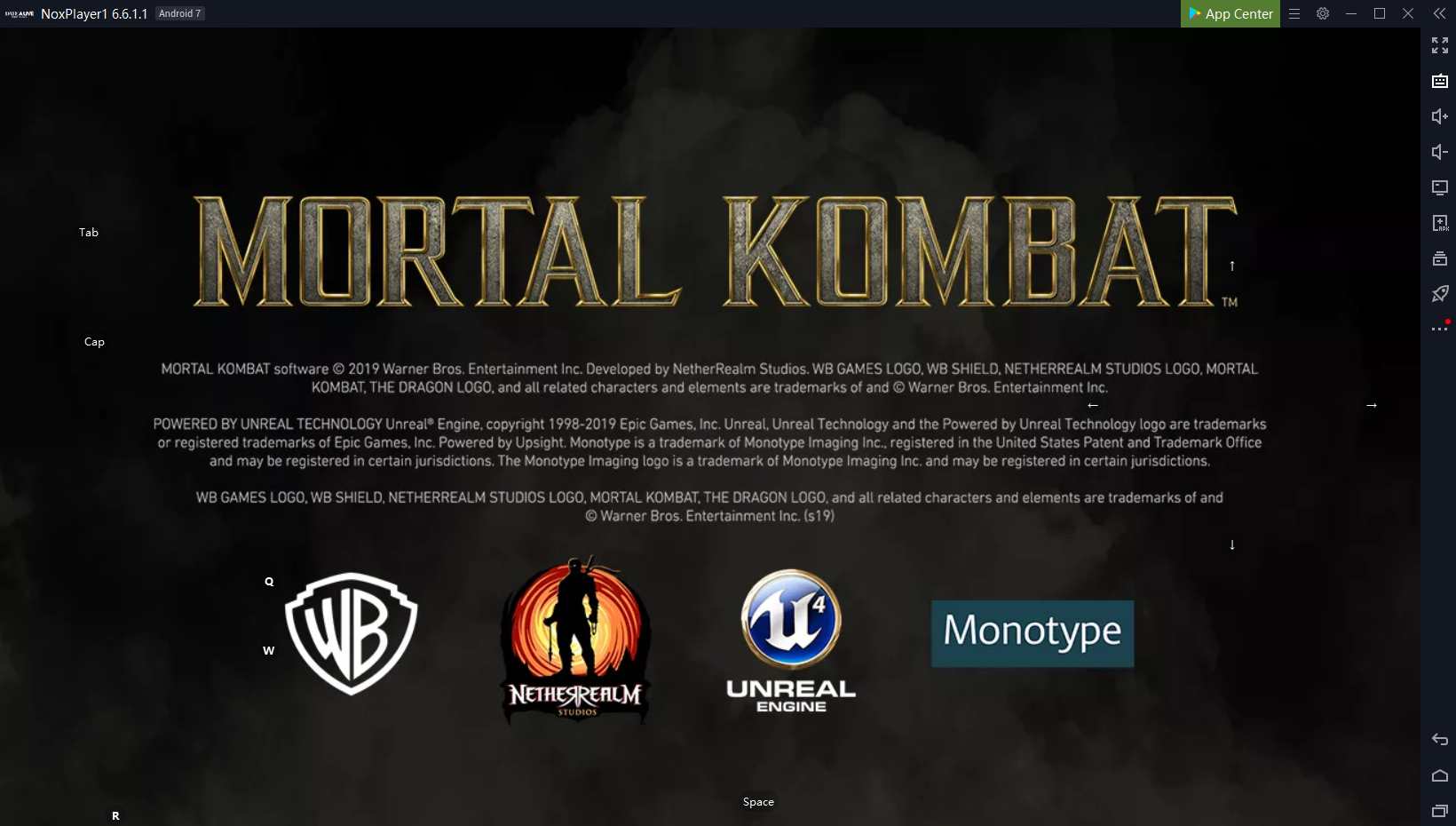 Game Features
MK11 Characters
Assemble a team of Mortal Kombat 11 console characters on mobile! The MK11 team is extremely versatile, packed with unique abilities, and powerful team synergies to inflict pain onto your enemies. The MK11 collection includes MK11 Raiden, Scorpion, Jade, Sub-Zero, Kabal, and Skarlet, and they are just as deadly as their console counterparts! They even perform the same Fatal Blow!
Fight in Brutal 3 v 3 KOMBAT
Create your own team of Mortal Kombat fighters and lead them into battle to earn experience, new special attacks, and powerful artifacts. Team up warriors with unique synergies to get an advantage over your enemies such as Team Ronin, Team Nightmare, and Team Day of the Dead!
Build A Massive Roster
Collect over 130 Mortal Kombat characters including veterans like Scorpion, Johnny Cage, Sub-Zero, Cassie Cage, Ermac, and many others. Discover the newest additions to Mortal Kombat Mobile such as the bloodthirsty Vampiress Mileena, soccer champion Kombat Cup Sonya Blade, mysterious Klassic Reptile, and warrior princess Ronin Kitana.
Earn Rewards on Epic Quest
Send characters on epic Quests to earn special rewards! Begin your journey in Outworld and make your way to Netherrealm!
Multiplayer Faction Wars
Compete with other players in Faction Wars, an online competitive mode where players engage other player teams. Rank up in your own Faction's leaderboard to earn weekly prizes.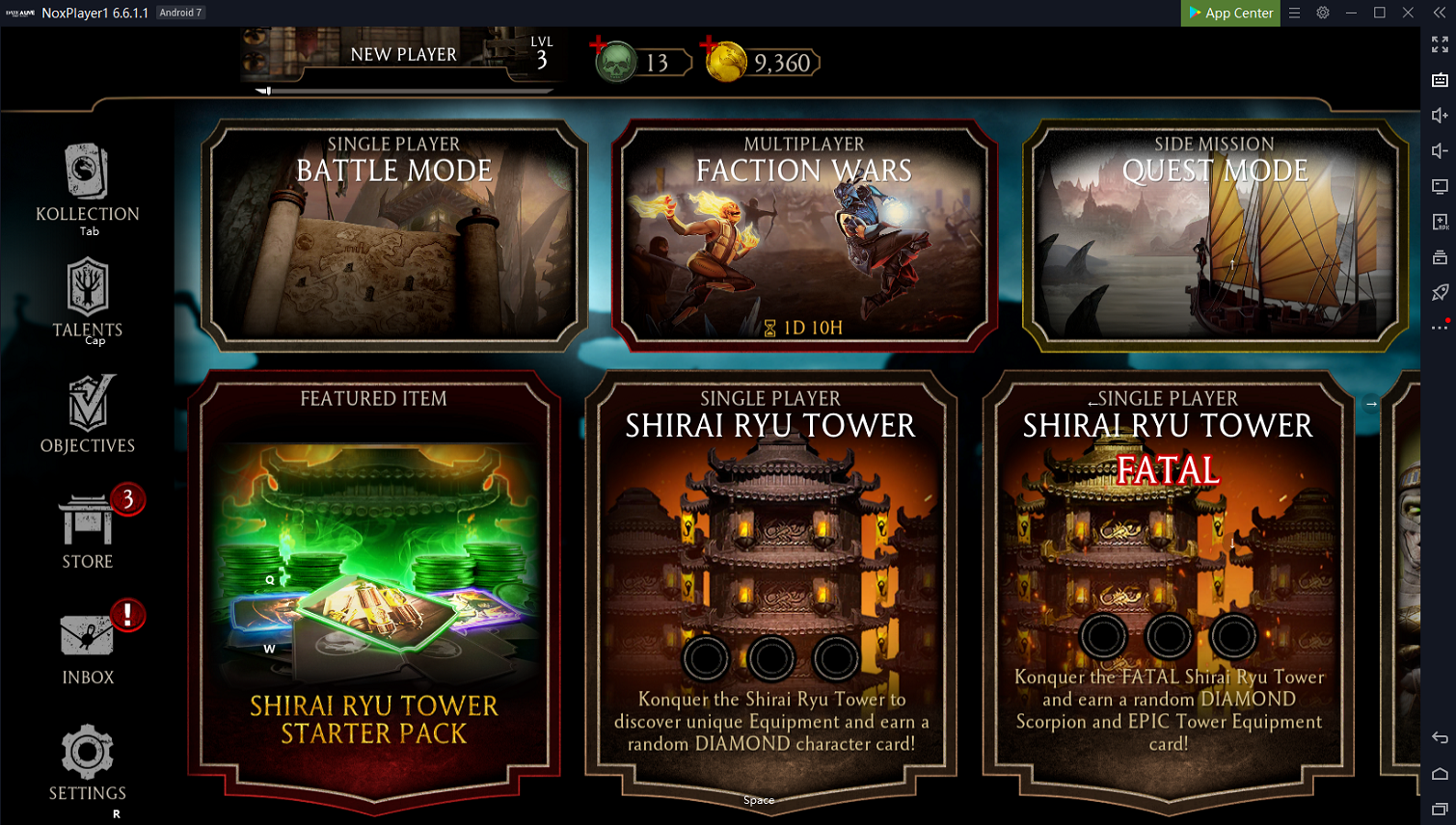 Why Choose NoxPlayer to Play MORTAL KOMBAT on PC
The Best Visual Experience with Larger Screen
Playing games on PC will definitely give you a better visual experience. In MORTAL KOMBAT, many players are addicted to the classic battle system and the unique fighting style. This is also the main reason why the game becomes such popular in a short period. With a larger screen, you can have a clearer and more vivid view of your characters and your enemies.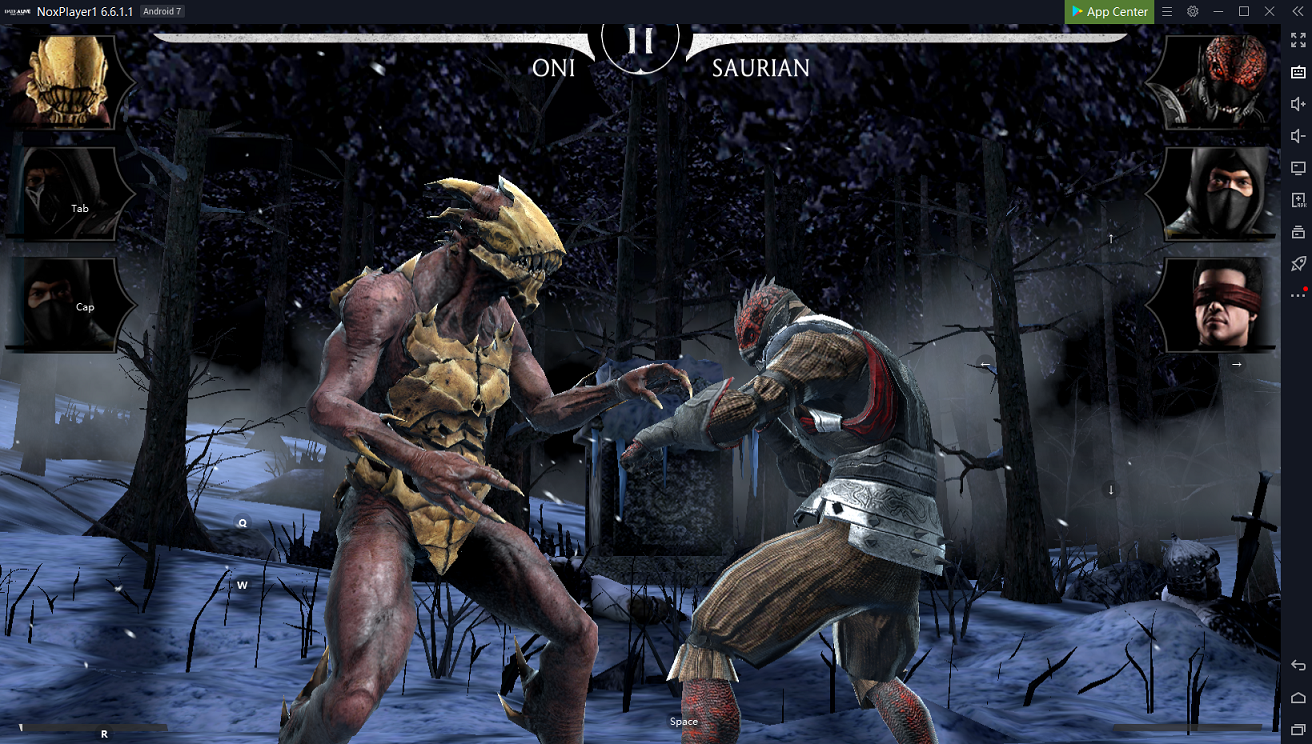 Smoother Control with Key Mapping and Mouse
MORTAL KOMBAT features many special attacks, and powerful artifacts, you can level up your skills to defeat your enemies. However, as the game gets fierce, it is hard for you to control your characters with your mobile devices. Therefore, if you play MORTAL KOMBAT with NoxPlayer, the touch screen will be replaced by the keyboard and mouse, which makes the control more flexible and precise.
Setting key mapping is not difficult. Head over to the keyboard mapping setting on the right setting menu of NoxPlayer first. After that, you just need to drag the command icon from the display panel to the corresponding position and assign a key for it. If you still feel upset about the complicated key settings, now we have provided you with a detailed tutorial about keyboard mapping on NoxPlayer. You can check this article here: NoxPlayer keyboard control settings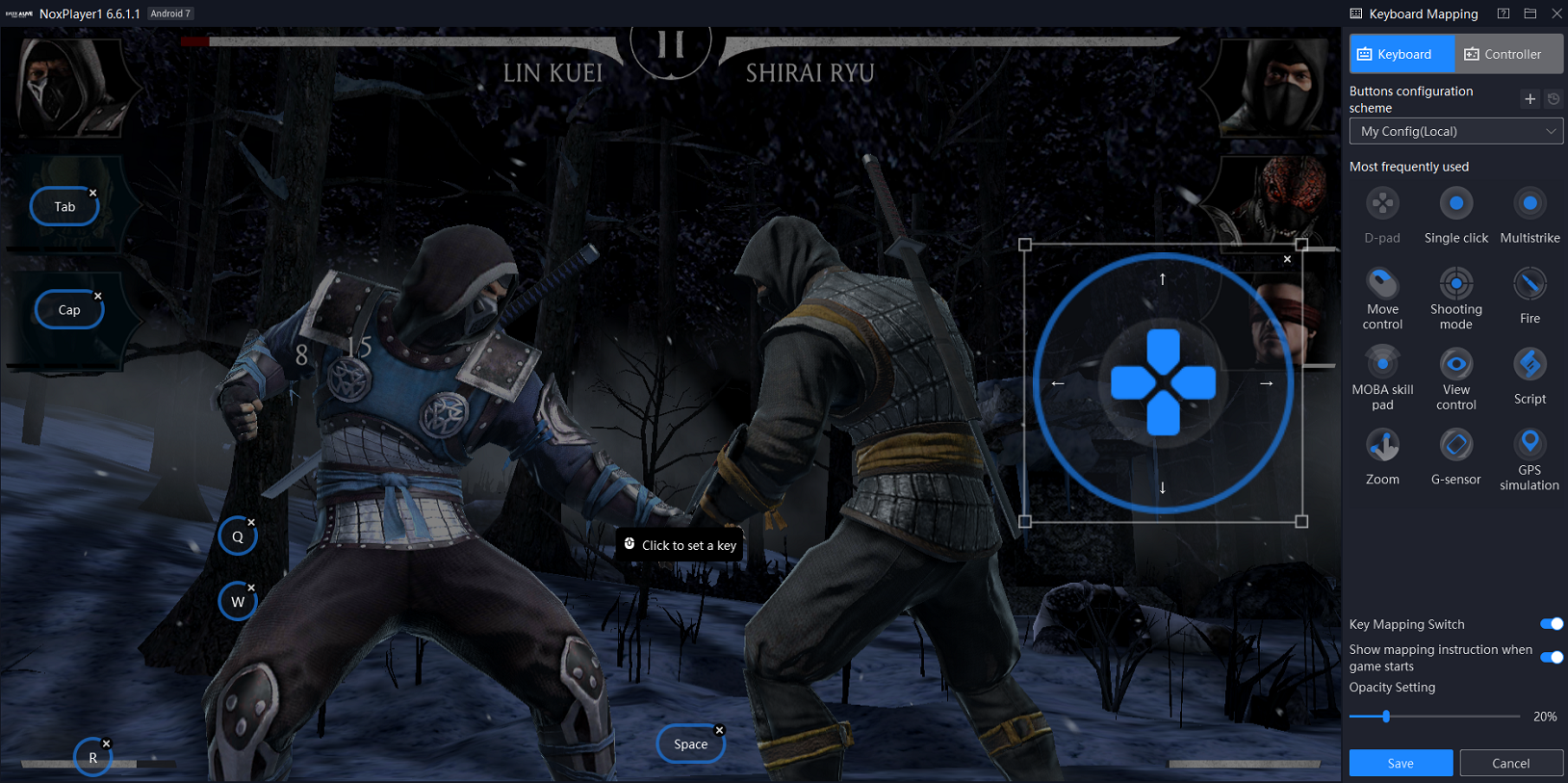 No worries about low battery
There is no doubt that you need to cost lots of time and energy to develop your characters and upgrade your skills. Therefore, choosing to play MORTAL KOMBAT on PC with NoxPlayer must be a good way to ease the burden of your mobile devices, and you don't need to worry about the battery life of your phone anymore.
Download NoxPlayer at our official website: www.bignox.com
Search for MORTAL KOMBAT with the search bar or with the built-in App Center
Download MORTAL KOMBAT to your computer and start to play