Download and Play V4 on PC with NoxPlayer
V4 is a classic cross-platform MMORPG with stunning graphics. In V4, you can explore a breathtaking world rendered in exquisite detail, customize your character exactly the way you desire, and level up your gear to prepare for massive battles across dimensions! Will you bring peace? Or war? Enter the world of V4 and discover victory beyond boundaries!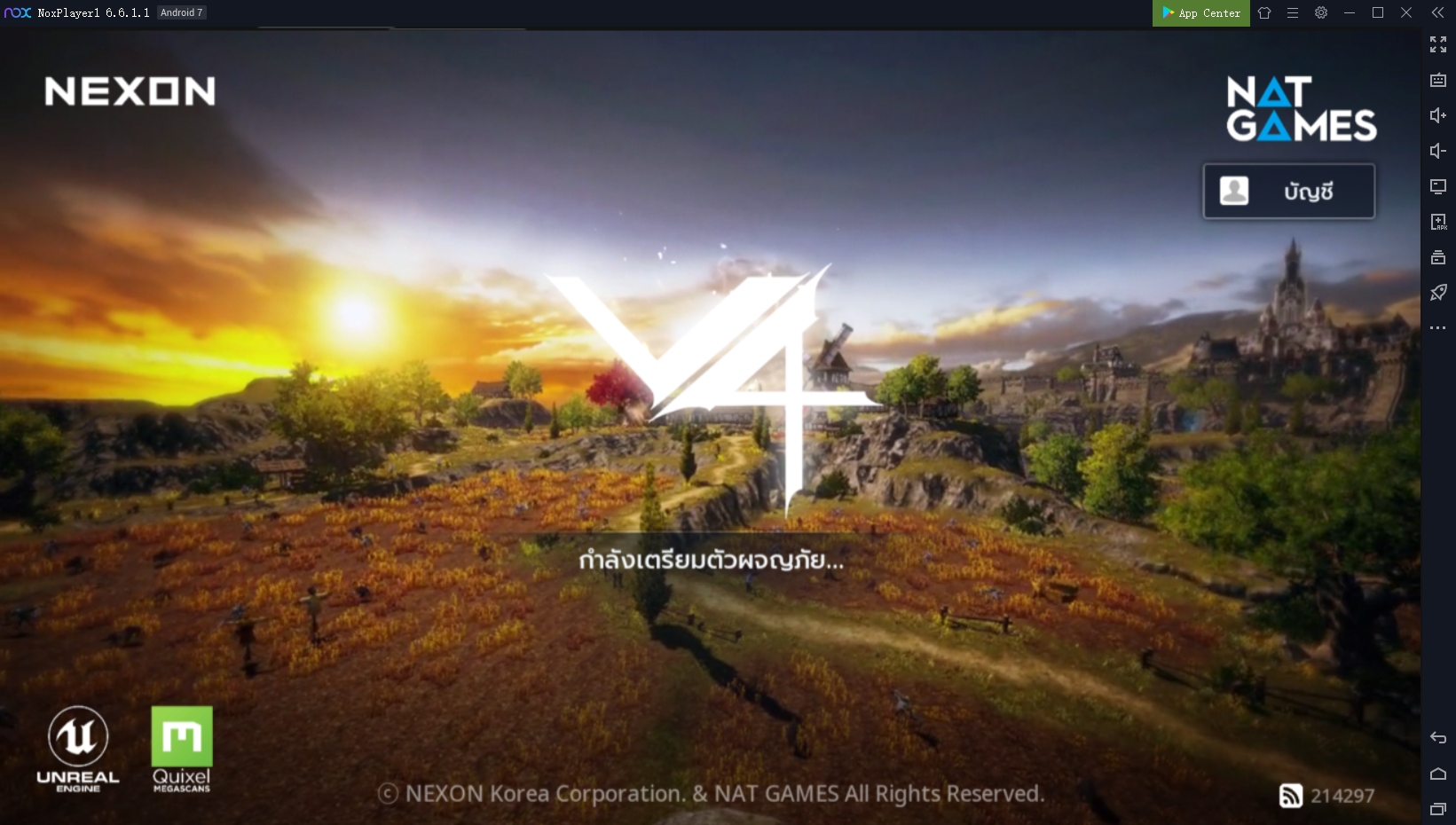 Game Features
Raise From Hell
Choose from 6 offense-focused classes designed for maximum damage and wreak havoc on your enemies. Embrace the Demon Hunters' infernal powers and use the demonic form briefly granted to turn the tide of battle through fast-paced, hard-hitting combat.
Beyond Your Boundaries
Venture into a vibrant open-world adventure through dimensional rifts that allow you to engage with players from other servers. Explore the realm, forge powerful alliances, or lay waste to the free-roaming battlefield with action-packed real-time PvP. Join forces and reap the generous rewards from 300 player field boss battles — unprecedented on mobile!
Customize Your Hero
With over 50+ comprehensive customization options, shape and personalize your character the way you want. Gear up in lustrous weapons and armor that make your hero even stronger, and unleash your true potential. Don't forget to bring your pets and mounts along for the ride!
Play The Market
Set your own prices for your equipment or items on an autonomous, player-driven marketplace without any maximum cap. The Trading Post guarantees your efforts are rewarded!
Adventure Across PC And Mobile
Play with friends and guild members around the world across both PC and mobile platforms. Connect your account with the Nexon Launcher and take V4 anywhere you go!

Why Choose NoxPlayer to Play V4 on PC
The Best Visual Experience with Larger Screen
Playing games on PC will definitely give you a better visual experience, especially in V4. Many players are addicted to the classic MMORPG battle system and the stunning graphics. This is also the main reason why the game becomes such popular in a short period. With a larger screen, you can have a clearer and more vivid view of your characters and your enemies.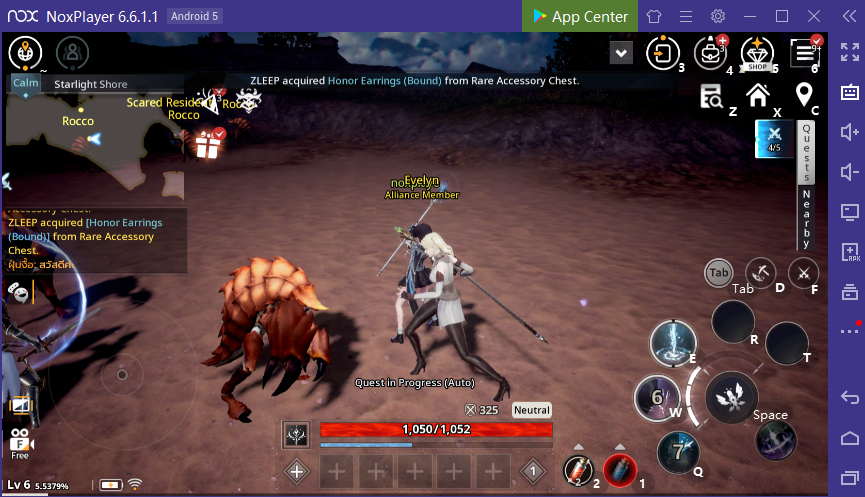 Smoother Control with Key Mapping and Mouse
V4 features the original MMORPG battle, you can level up your characters to defeat the enemies. However, as the game gets fierce, it is hard for you to control your characters with your mobile devices. Therefore, if you play V4 with NoxPlayer, the touch screen will be replaced by the keyboard and mouse, which makes the control more flexible and easy.
Setting key mapping is not difficult. Head over to the keyboard mapping setting on the right setting menu of NoxPlayer first. After that, you just need to drag the command icon from the display panel to the corresponding position and assign a key for it. If you still feel upset about the complicated key settings, now we have provided you with a detailed tutorial about keyboard mapping on NoxPlayer. You can check this article here: NoxPlayer keyboard control settings
No worries about low battery
There is no doubt that you need to cost lots of time and energy to develop your characters and upgrade your abilities and weapons. Therefore, choosing to play V4 on PC with NoxPlayer must be a good way to ease the burden of your mobile devices, and you don't need to worry about the battery life of your phone anymore.
Download NoxPlayer at our official website: www.bignox.com
Search for V4 with the search bar or with the built-in App Center
Download V4 to your computer and start to play