Download and Play Prison Empire Tycoon – Idle Game on PC with NoxPlayer
Prison Empire Tycoon – Idle Game is a casual prison simulation game developed by Codigames. In Prison Empire Tycoon – Idle Game, You will start running a small low-security prison and work hard to make your reputation grow. You also need to improve every detail and turn your modest jail into a high-security prison with the most dangerous inmates under control. Will you be able to control a prison and become a prison tycoon?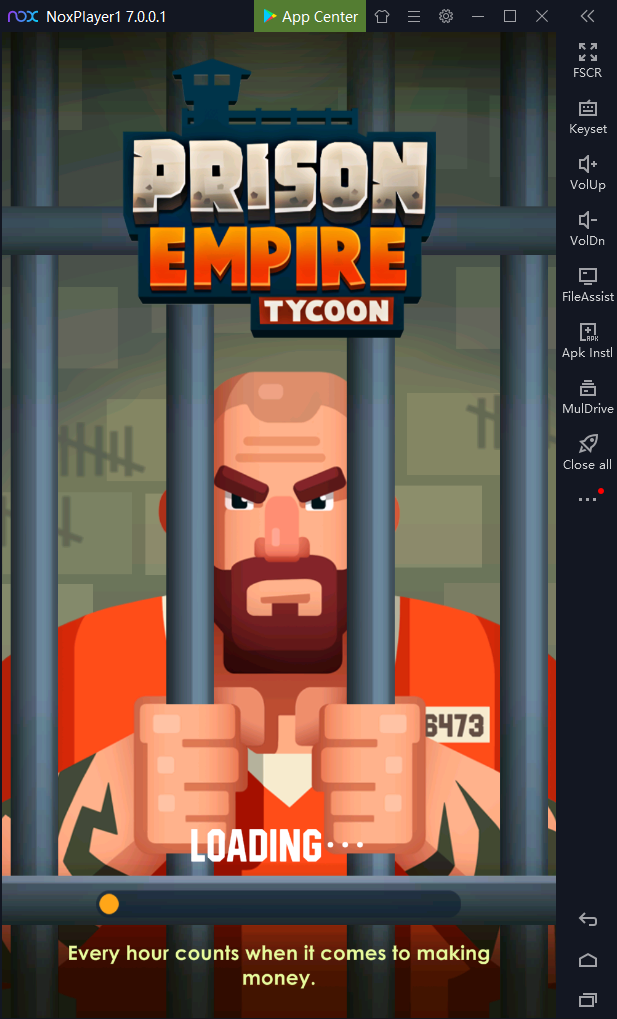 Tips for Playing Prison Empire Tycoon on PC with NoxPlayer
Meet The Inmate Basic Needs
Prisoners have indicators of personal qualities that you should administer to avoid riots and escape plans. Upgrade their cells, or add better beds and increase their comfort; buy some bookshelves, build a basketball court, or install some telephone booths to keep them entertained; spend your profits in have a better kitchen and better meals so you will have well-nourished inmates; keep the facilities clean and get new showers to maintain good hygiene.
Manage Your Staff
Your prison will need an efficient working team. Study the situation and hire or fire workers depending on your workflow and your growth strategy. Employ kitchen personnel, doctors, builders, janitors or guards, as well as office workers. Each department will cover basic needs in your business, and you should manage your team wisely to make your jail profitable.
Invest in Your Facilities
Inmates and staff need a great manager with a good vision for development. Improve and upgrade the staff departments to have better working conditions: maintenance room, offices, kitchen, infirmary, laundry room, or the security quarter. Don't forget about prisoners: upgrade their showers, the prison yard, open new sectors, add cell modules, improve the visiting room and the canteen. Take charge of the water and electricity supplies and make your penitentiary more comfortable.
Keep Your Prison Safe
Maintain a good reputation by controlling riots and fighting. Run your prison wisely to keep your convicts happy and provide good protection equipment to your guards. Be aware of dangerous captives that could try to escape and use the isolation cell if necessary.
Rehabilitate Prisoners to Succeed
Earn money and make idle profits thanks to the reformation of prisoners. The government and society will be proud of you! Make your reputation grow thanks to your business strategy and receive offers to run bigger prisons.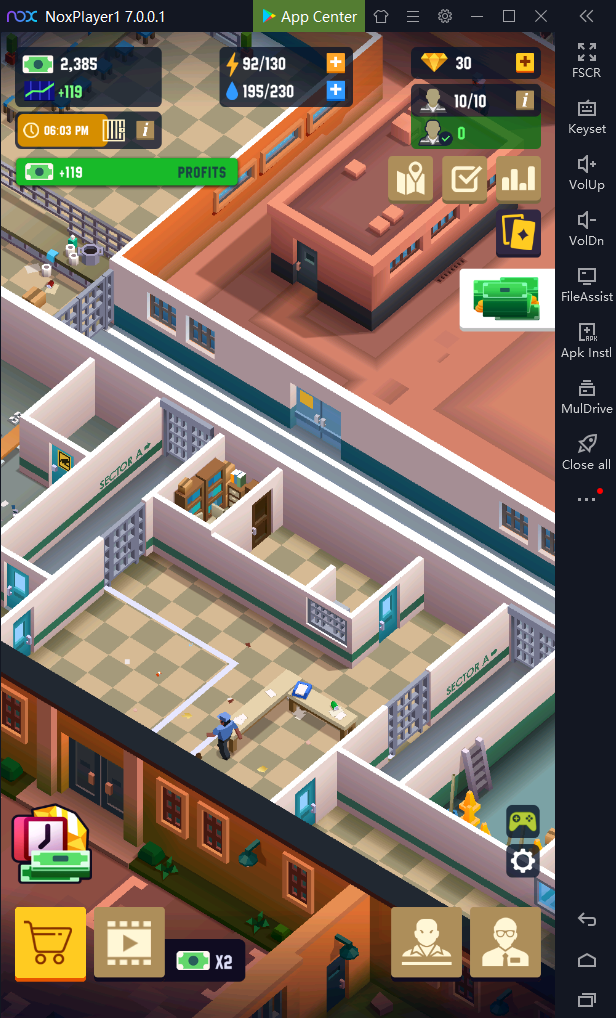 Why Choose NoxPlayer to Play Prison Empire Tycoon – Idle Game on PC
The Best Visual Experience with Larger Screen
Playing games on PC will definitely give you a better visual experience. In Prison Empire Tycoon – Idle Game, many players are addicted to the special theme that as a warden to keep a prison running. This is also the main reason why the game becomes such popular in a short period. With a larger screen, you can have a clearer and more vivid view of the prison and prisoners.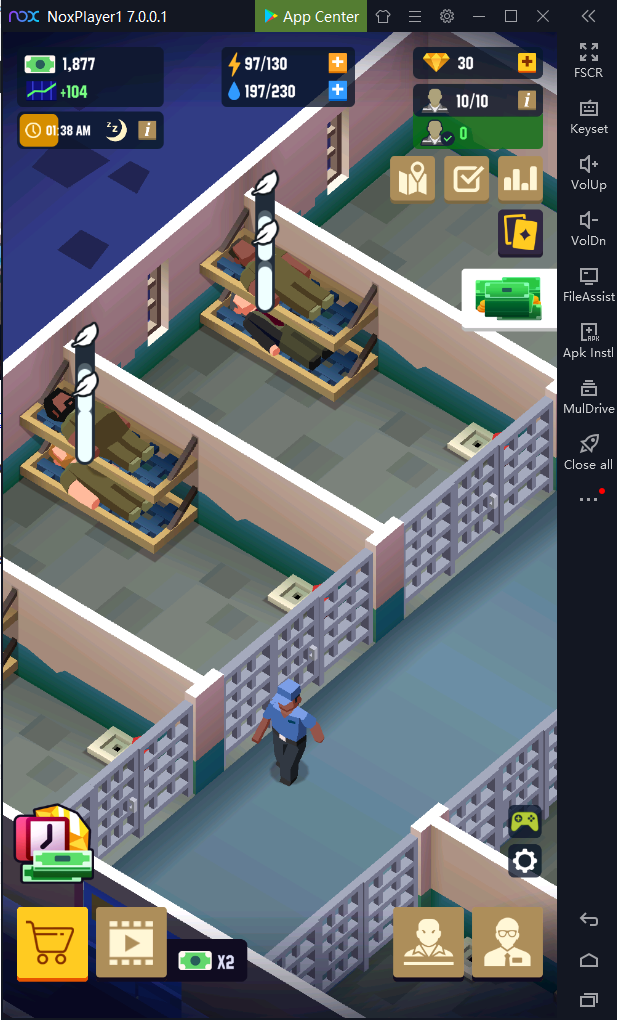 No worries about low battery
There is no doubt that you need to cost lots of time and energy to develop your prison and manage the staff and prisoners. Therefore, choosing to play Prison Empire Tycoon – Idle Game on PC with NoxPlayer must be a good way to ease the burden of your mobile devices, and you don't need to worry about the battery life of your phone anymore.
Download NoxPlayer at our official website: www.bignox.com
Search for Prison Empire Tycoon – Idle Game with the search bar or with the built-in App Center
Download Prison Empire Tycoon – Idle Game to your computer and start to play