Download and Play Robot Warfare: Mech Battle 3D PvP FPS on PC with NoxPlayer
Robot Warfare: Mech Battle 3D PvP FPS is a classic robot online shooter game developed by Azur Interactive Games that also developed World War Heroes, Jurassic Monster World, Infinity Ops: Online FPS, and PIXEL'S UNKNOWN BATTLE GROUND. Assemble your own garage of robots with unique abilities and weapons and win your enemies in dynamic 6v6 battles!
Game Features
25+ original robots
Huge variety of robots with unique abilities. Jump on the buildings, maneuver from cover to cover, hide behind shields or infiltrate enemy lines in full invisibility – play as you always wanted to! You'll also get a bunch of robots for free just by leveling up!
Test-drives
Unique opportunity to test-drive the newest premium robots. Get the best robots completely free of charge! Rent your desired robot, upgrade it & fight in battles. After a few battles, the robot will become yours for good!
Pilots
Ability to use up to 10 robots in 1 battle! No need to choose which of your favorite robots to bring to battle – you can use them all!
Drones
Unique drone-helpers fighting beside you! Equip your drone with your favorite weapon for extra firepower!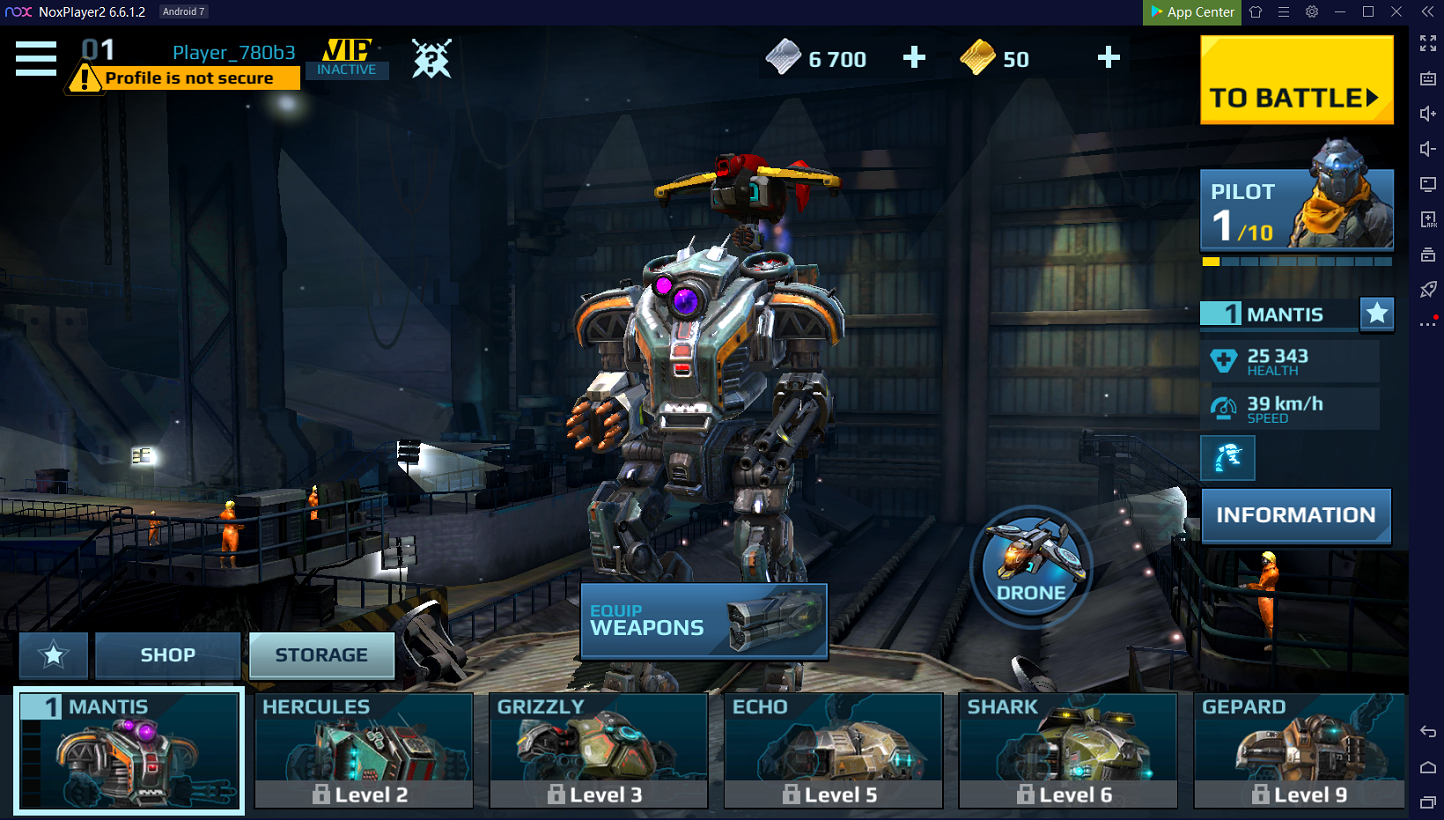 Why Choose NoxPlayer to Play Robot Warfare: Mech Battle 3D PvP FPS on PC
The Best Visual Experience with Larger Screen
Playing games on PC will definitely give you a better visual experience. In Robot Warfare: Mech Battle 3D PvP FPS, many players are addicted to the sunning gaming effect and the various weapons. This is also the main reason why the game becomes such popular in a short period. With a larger screen, you can have a clearer and more vivid view of your robots, enemies, and the battlefield.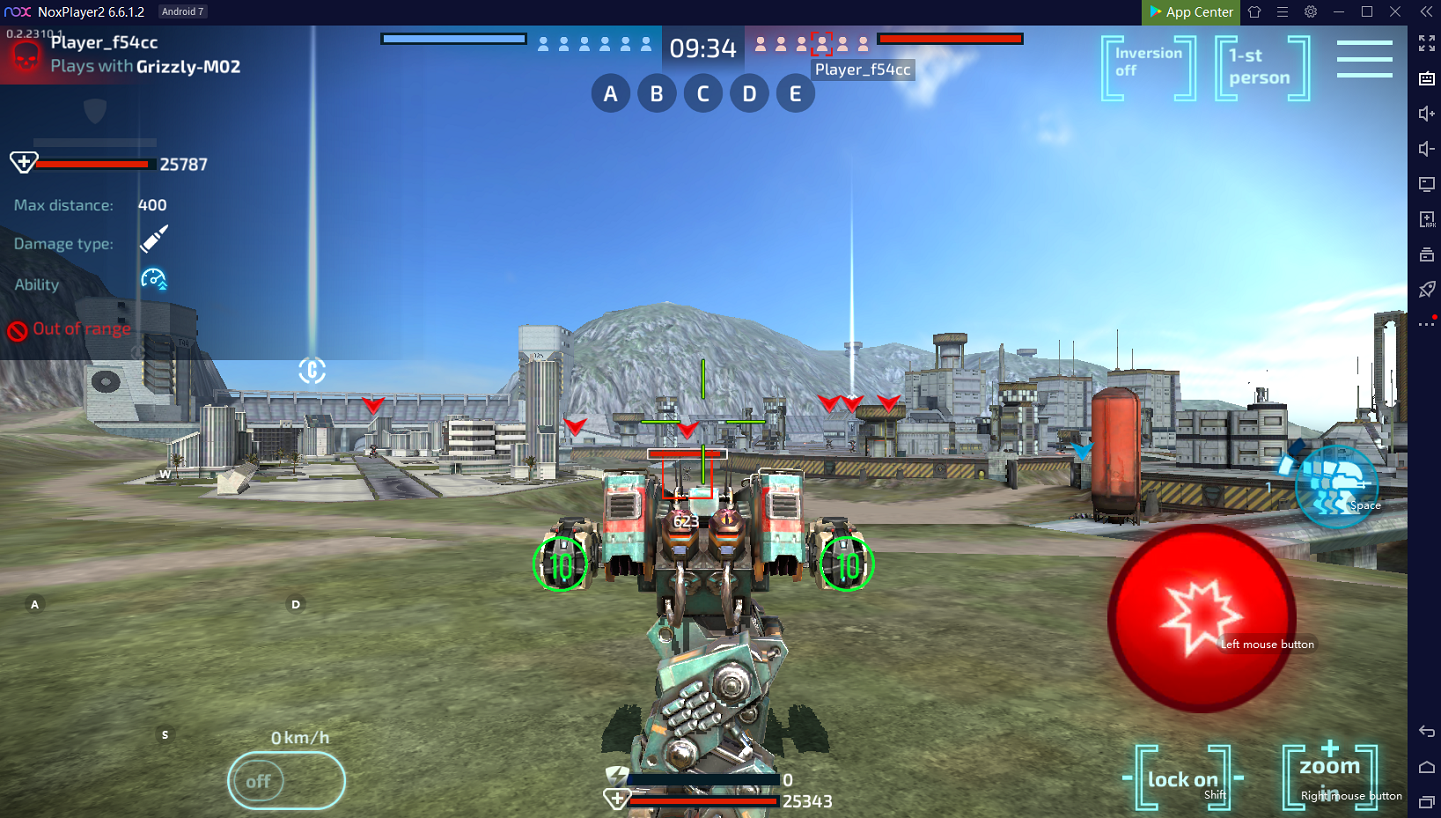 Smoother Control with Key Mapping and Mouse
Robot Warfare: Mech Battle 3D PvP FPS also features the unique robot battle system. As the game gets fierce, it is hard for you to control your robot to defeat the enemies. Therefore, if you play Robot Warfare: Mech Battle 3D PvP FPS with NoxPlayer, the touch screen will be replaced by the keyboard and mouse, which makes the strike more flexible and precise.
Setting key mapping is not difficult. Head over to the keyboard mapping setting on the right setting menu of NoxPlayer first. After that, you just need to drag the command icon from the display panel to the corresponding position and assign a key for it. If you still feel upset about the complicated key settings, now we have provided you with a detailed tutorial about keyboard mapping on NoxPlayer. You can check this article here: NoxPlayer keyboard control settings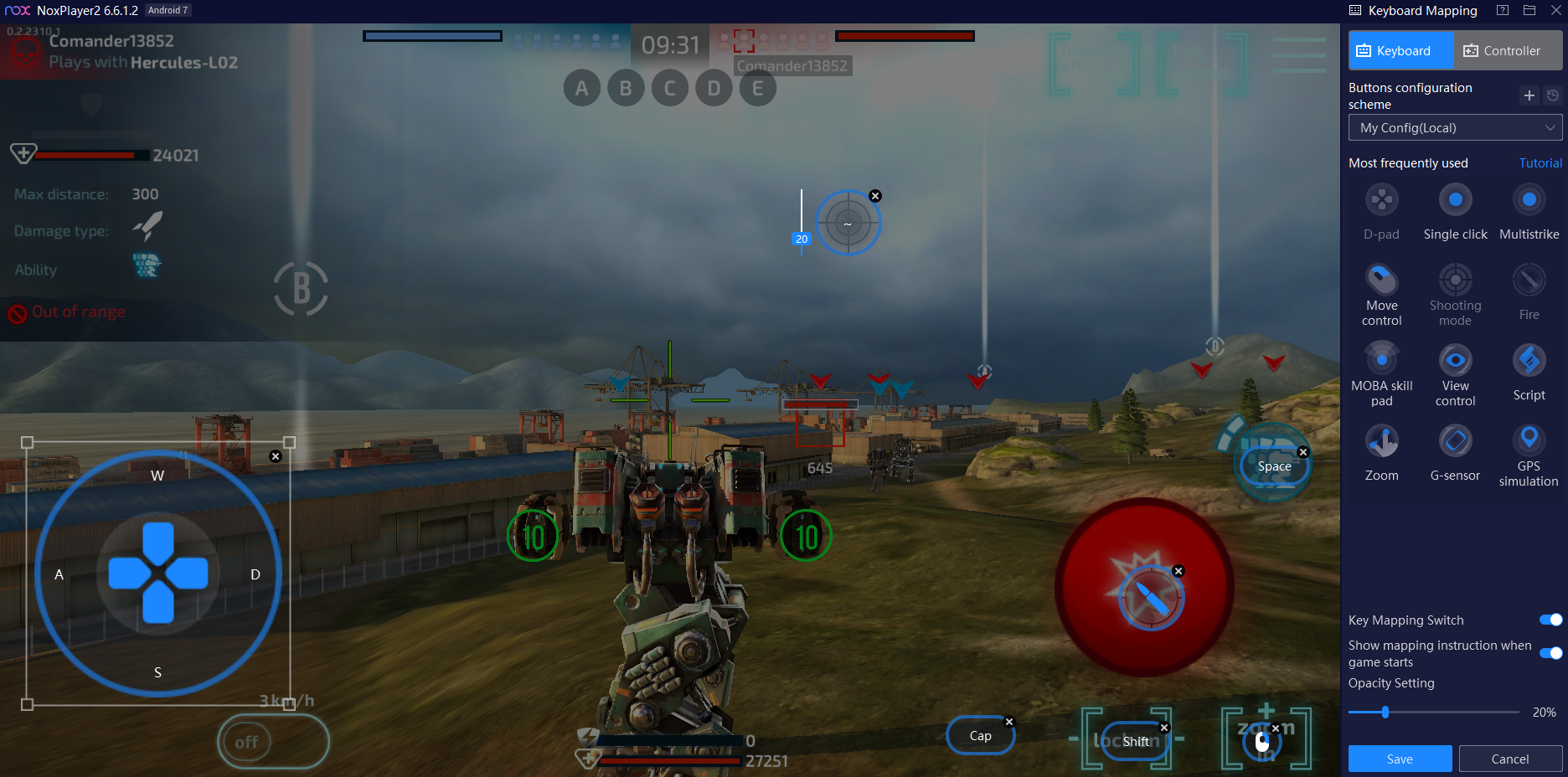 No worries about low battery
There is no doubt that you need to cost lots of time and energy to develop your robot and upgrade your equips. Therefore, choosing to play Robot Warfare: Mech Battle 3D PvP FPS on PC with NoxPlayer must be a good way to ease the burden of your mobile devices, and you don't need to worry about the battery life of your phone anymore.
Download NoxPlayer at our official website: www.bignox.com
Search for Robot Warfare: Mech Battle 3D PvP FPS with the search bar or with the built-in App Center
Download Robot Warfare: Mech Battle 3D PvP FPS to your computer and starts to play