Download and Play Skylanders™ Ring of Heroes on PC with NoxPlayer
Skylanders™ Ring of Heroes is a popular role-playing game developed by the famous Com2uS which also developed Summoners War. In this epic fantasy adventure of Skylanders™ Ring of Heroes, you can summon Spyro, Stealth Elf, Eruptor, and collect many more of your favorite Skylanders. You are a Portal Master, a hero of Skylands! Create your battle strategy and team to defeat the most powerful bosses and protect Skylands.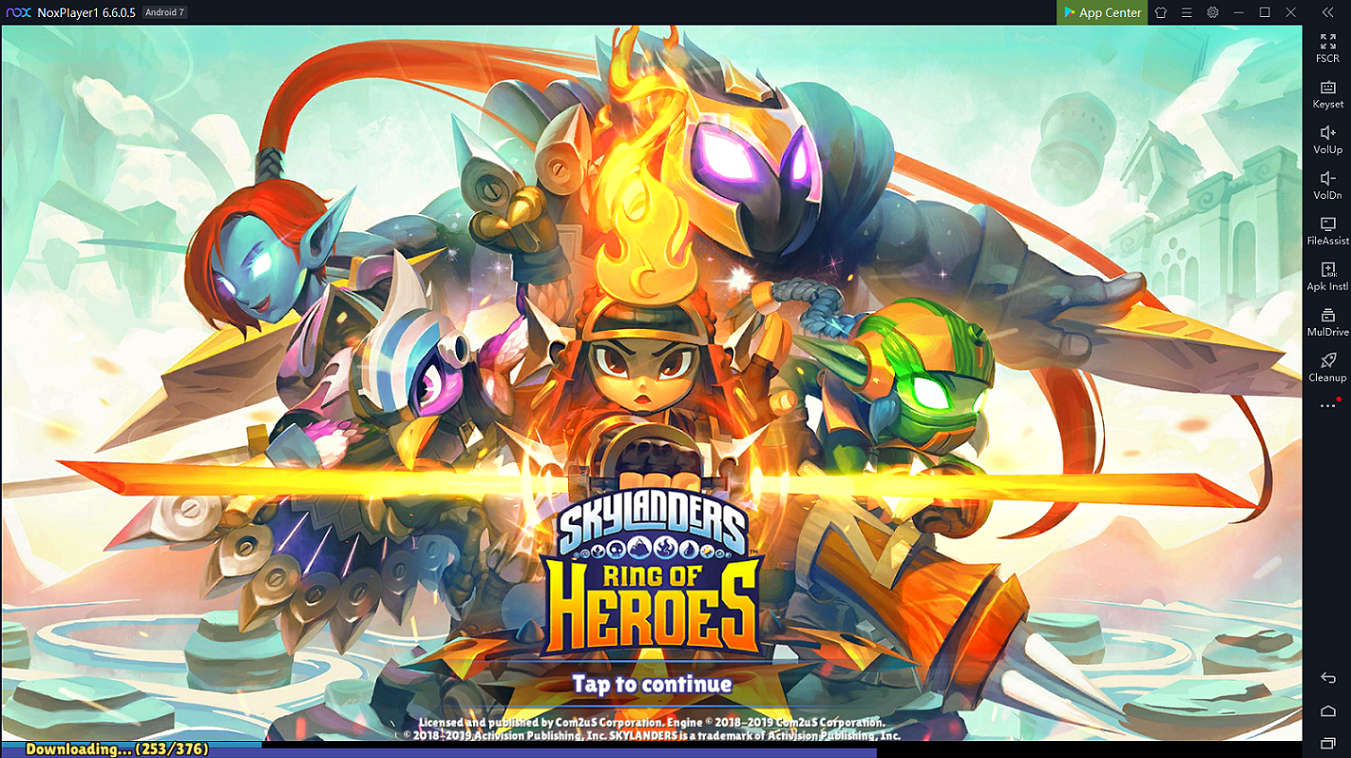 – Collect 80+ in-game Skylanders from 10 different elements.
– Awaken your Skylanders for the first time to make them stronger than ever before.
– Equip your Skylanders with up to 10 magical Rune abilities that you can collect.
– Summon Skylanders to battle by your side; summon Villains and Doomraiders to become your companions and complete your collection.
– Become a hero, use elements to your advantage, and knockdown your enemies defenseless.
– Mix and match Skylanders from your collection who possess unique skills and abilities to create an epic team strategy.
– Test your strength against Portal Masters from all over the world in the PvP Arena, now featuring the all-new Real-Time Arena mode!
– Defeat Kaos, Traptanium Kaos and Ultra Traptanium Kaos in the Hall of Chaos and show off your hero talents
– Team up with friends and prepare for Guild War.
– Complete challenges in Master Eon's guide and summon a 5★ Skylander of your choice.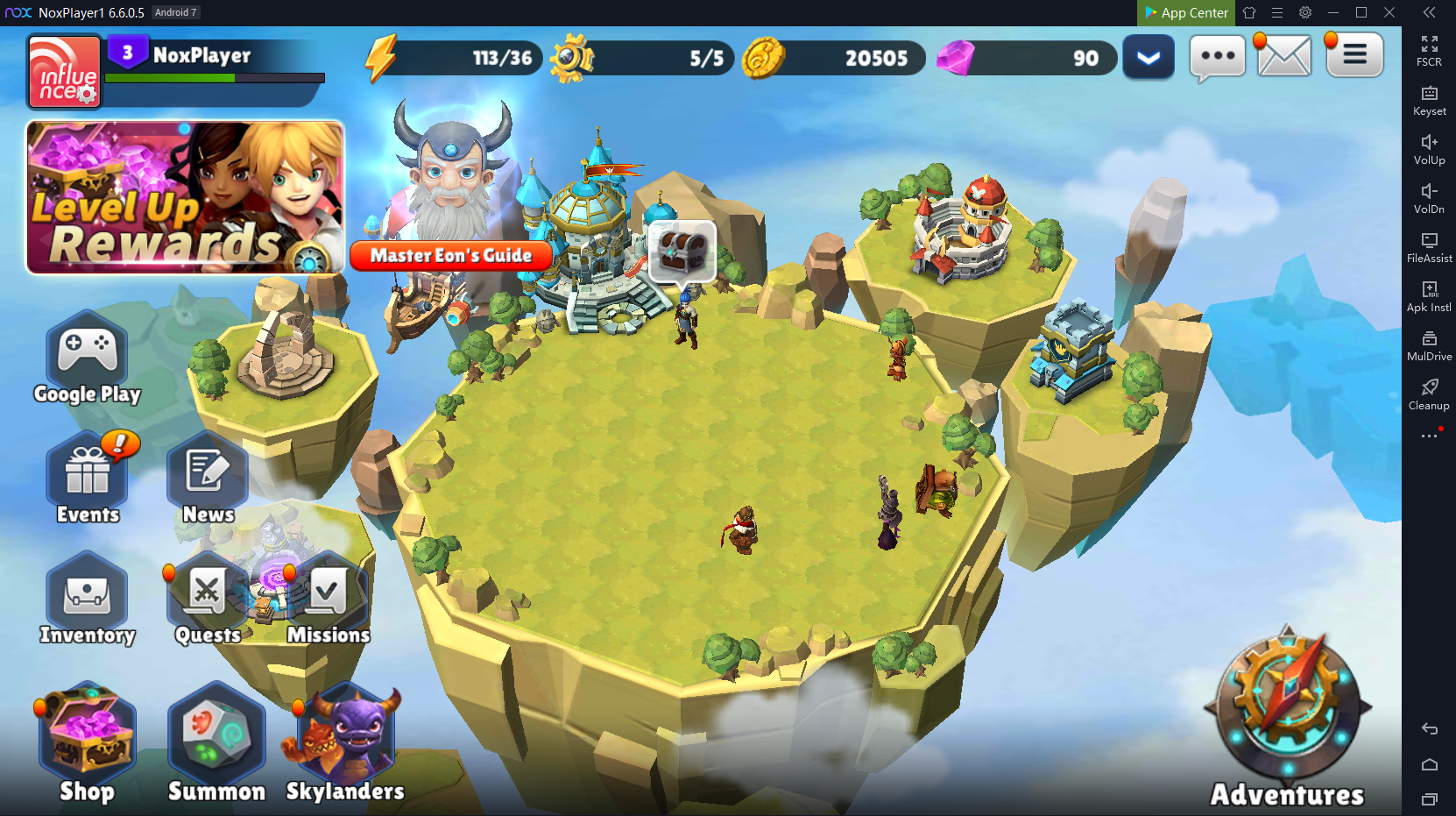 Why Choose NoxPlayer to Play Skylanders™ Ring of Heroes on PC
The Best Visual Experience with Larger Screen
Playing games on PC will definitely give you a better visual experience. In Skylanders™ Ring of Heroes, many players are addicted to those fantastic and cute characters. This is also the main reason why the game becomes such popular in a short period. With a larger screen, you can have a clearer and more vivid view of your characters.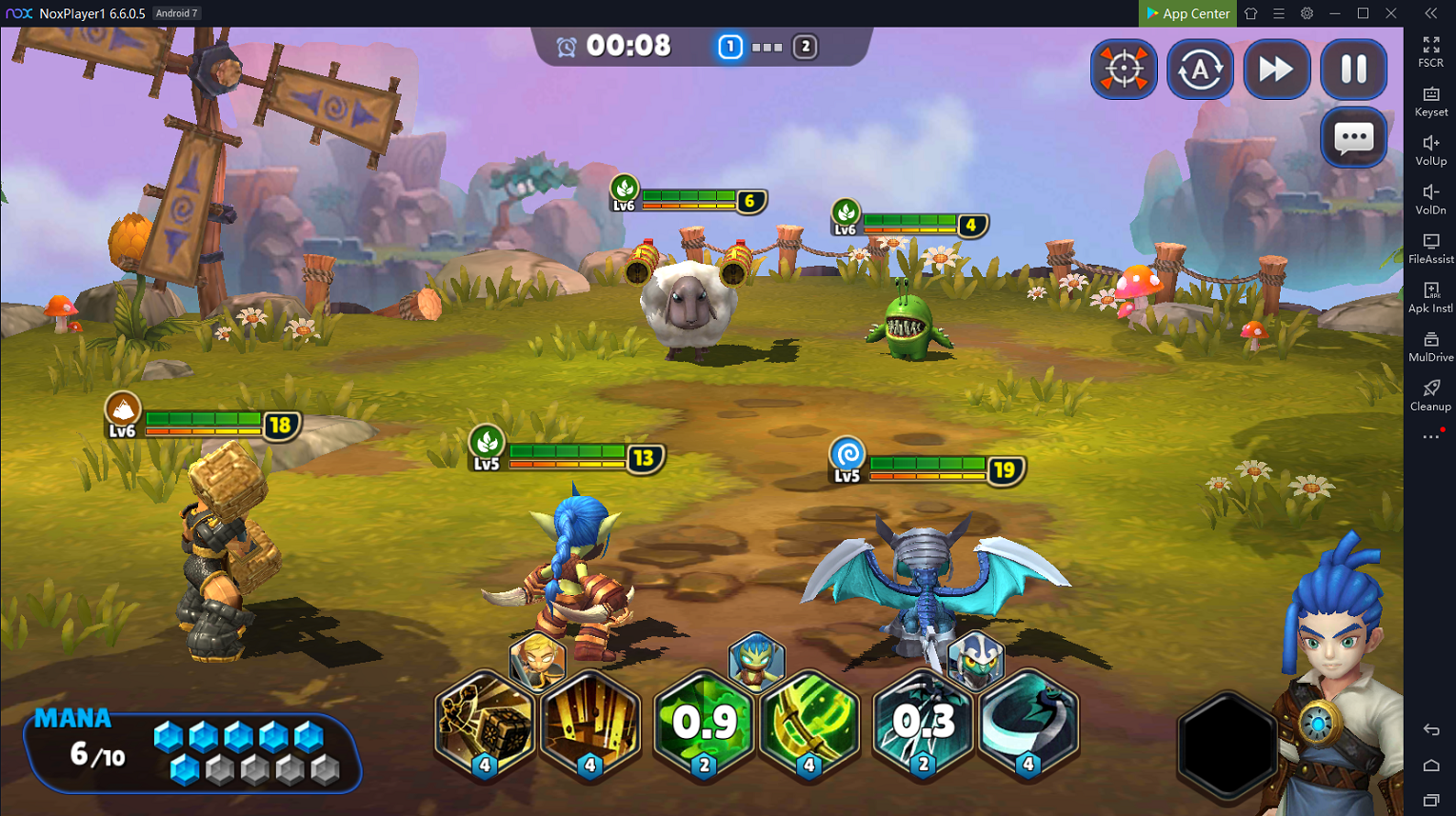 Smoother Control with Keyboard and Mouse
Skylanders™ Ring of Heroes features many unique gameplays including a special battle system with different various characters. As the battle gets fierce, it is hard for you to control and release spells with your mobile devices. Therefore, if you play Skylanders™ Ring of Heroes on PC with NoxPlayer, the touch screen will be replaced by the keyboard and mouse, which makes the control more flexible for your precise strike.
Setting key mapping is not difficult. Head over to the keyboard mapping setting on the right setting menu of NoxPlayer firstly. After that, you just need to drag the command icon from the display panel to the corresponding position and assign a key for it. If you still feel upset about the complicated key settings, now we have provided you with a detailed tutorial about keyboard mapping on NoxPlayer. You can check this article here: NoxPlayer keyboard control settings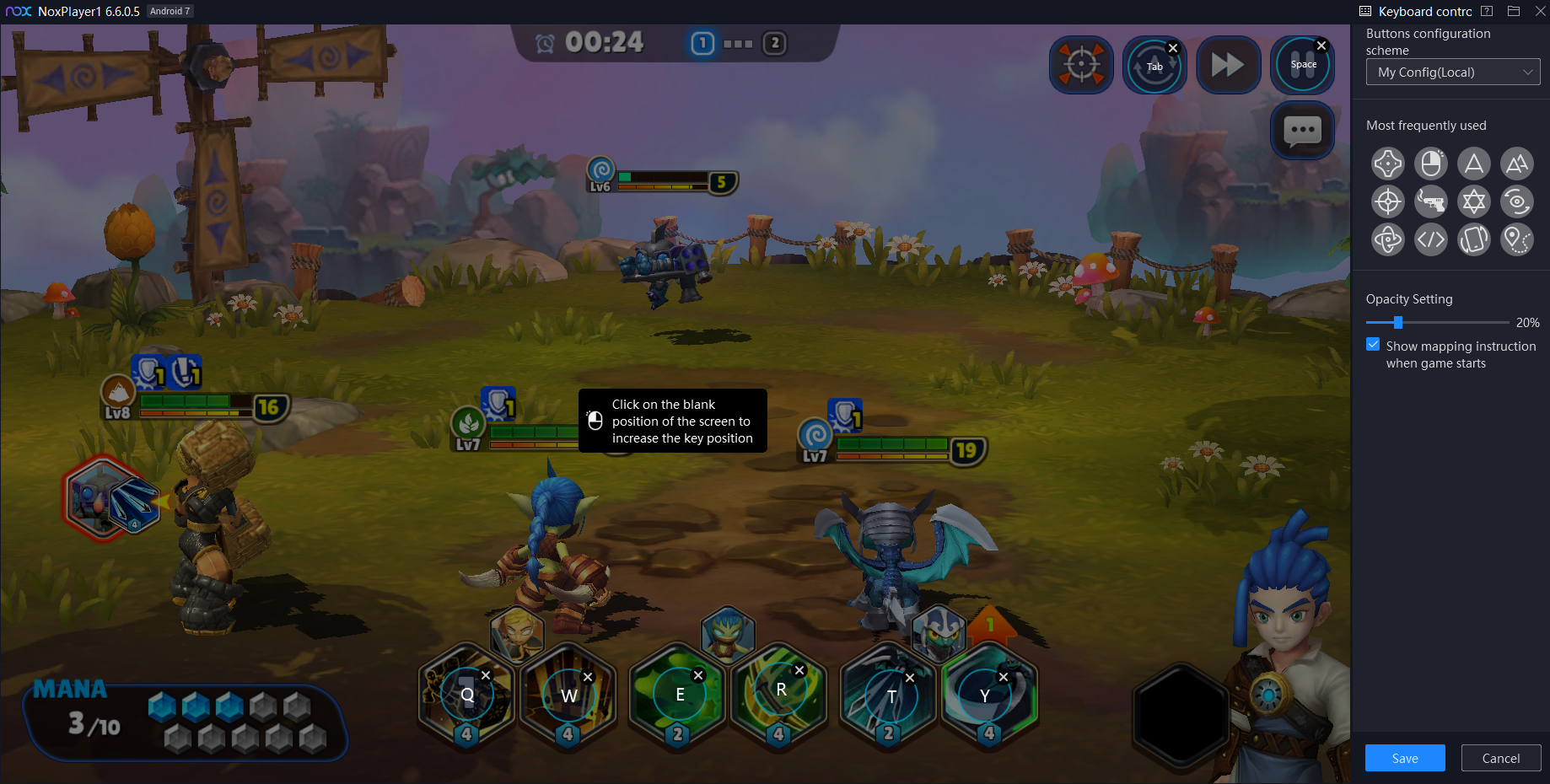 No worries about low battery
There is no doubt that you need to cost lots of time and energy to develop your heroes and build a perfect team. Therefore, choosing to play Skylanders™ Ring of Heroes on PC with NoxPlayer must be a good way to ease the burden of your mobile devices, and you don't need to worry about the battery life of your phone anymore.
To play it on your PC, just install NoxPlayer Android Emulator on your computer, sign in to your Google account, then search and install Skylanders™ Ring of Heroes from the built-in App Center.