Download CSR Racing 2 on PC with NoxPlayer
CSR Racing 2 is an online racing game that puts you behind the wheel of some of the most desired vehicles on the market. You can find cars from makers like Audi, Bentley, Koenigsegg, BMW, Chevrolet, Ferrari,… to compete in races against live players across the world. The competitions happen in many different game modes where your aim is always the same: cross the finish line first and leave your rivals in the dust.
CSR2 is a great racing game that, in addition to having official licenses, comes with spectacular graphics. The 3D performance on the screen is quite amazing, with super high resolution and pixel making the whole picture looks impeccable, whether in the scene rendering, vehicle modeling or lighting effects. CSR Racing 2 is definitely one of the most realistic racing experience on mobile.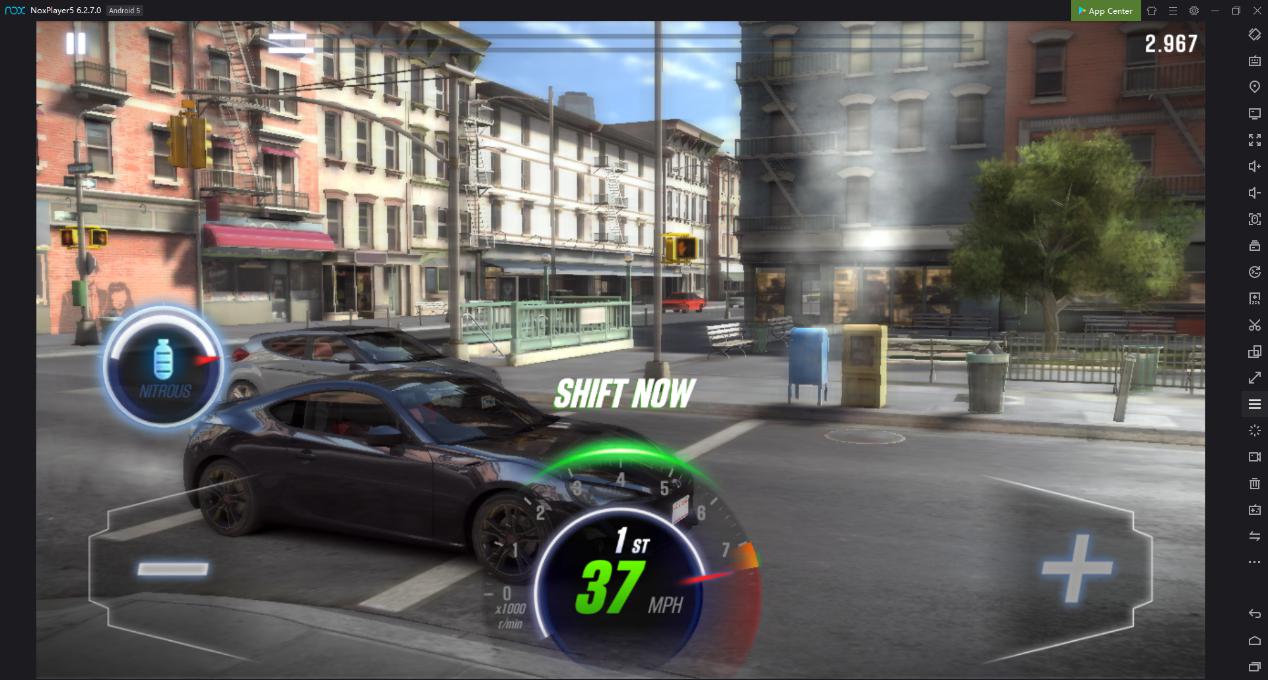 We have to say, CSR Racing 2 is a mobile game that delivers console/PC level graphics, gameplay and experience. Ditch tour phones small screen and unlock CSR 2 true potential by playing it on your PC with NoxPlayer emulator.
Just download and install the NoxPlayer, sign in your Google account; search and install CSR Racing 2 in Play Store or App Center; Or you can download the apk file from any apk-site, and directly install it on NoxPlayer. Then you can enjoy.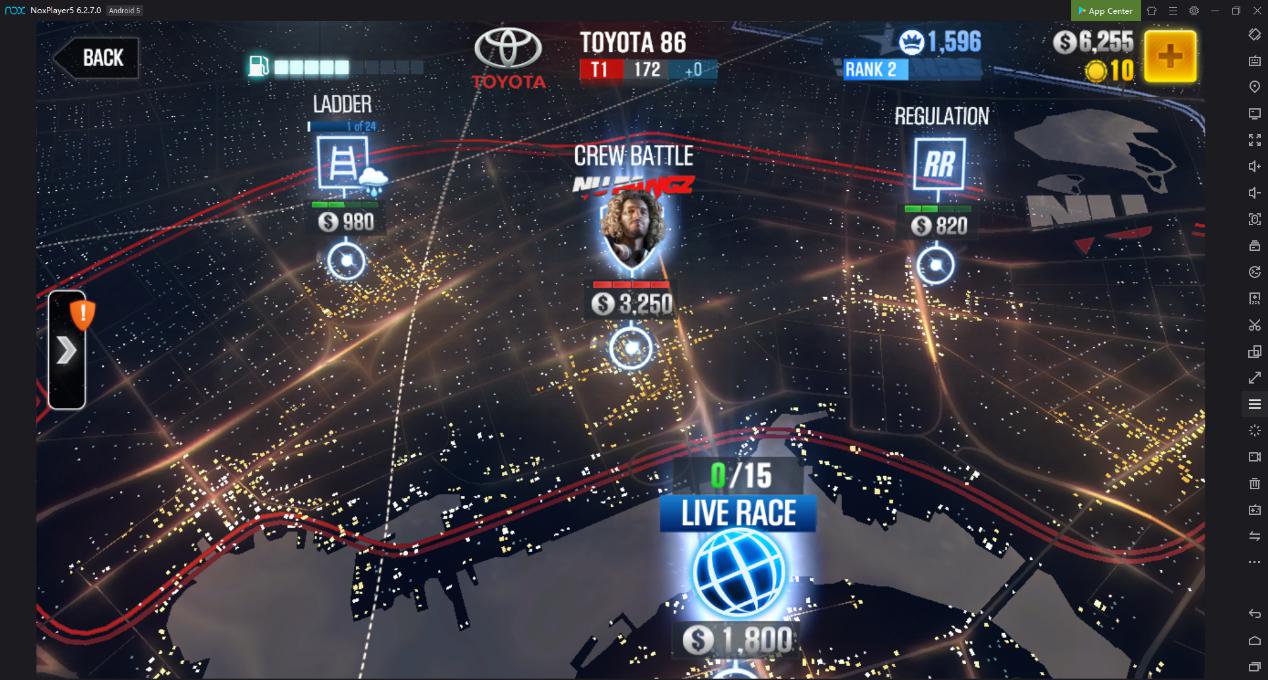 Tips and tricks
 Perfect start and shifting
At the starting line, tap on the gas pedal to rev your engine. Keep a perfect balance of light tapping to stay in the green as you rev. If you are in the green when the countdown ends, you will earn a Perfect Start reward. Shifting is similar. As soon as the gauge reaches the green zone, tap the pedal to shift. A Perfect Shift will also earn you some extra cash. Most races are so short that you'll only shift three or four times.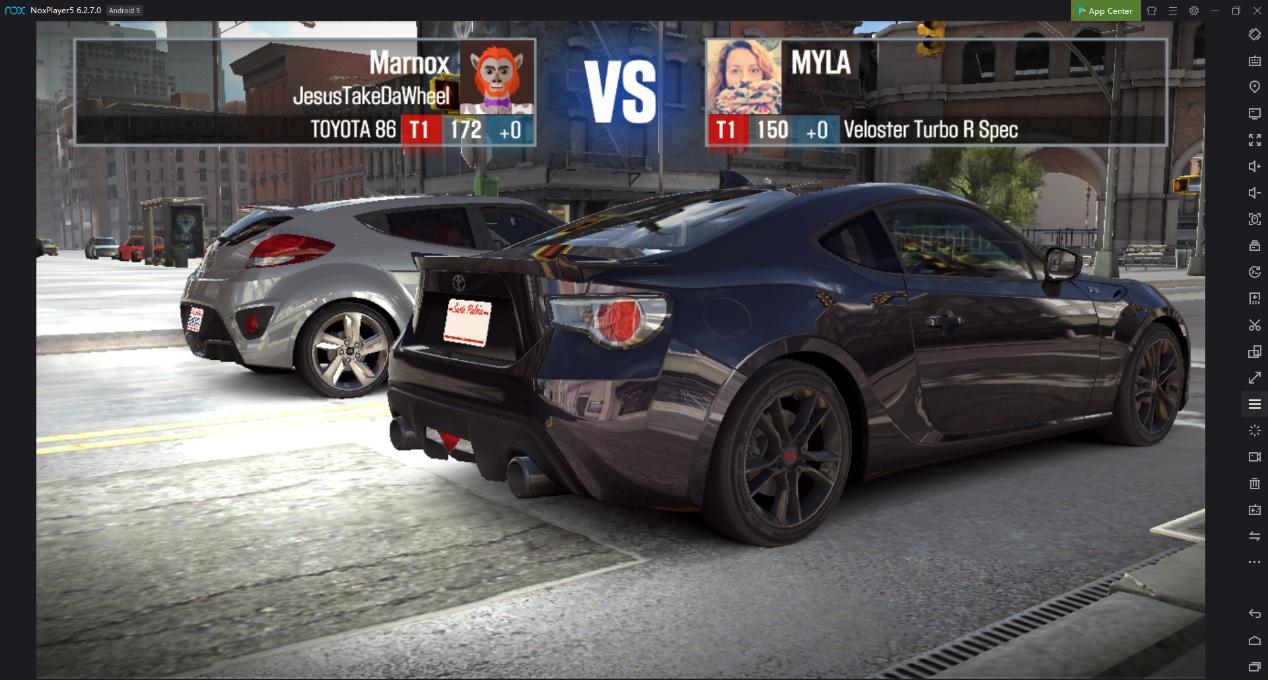 In order to improve the behavior of the car on different tracks, it becomes important to upgrade its features as well as its parts. However, in order to upgrade, you need to spend some gold or currency. Every component can be upgraded five times of the current capacity. There even exists the sixth stage of an upgrade, it can be done only if you win an item in one of the regular race or competition.
Participate in all types of races.
There are many different types of races in the game—crew battles, regulation circuits, live races, etc. Races also come in various distances. Modify the tuning panel before running races because you need to change some of the car's features to your advantage. For example, you might like to speed up the car a bit for long-distance races, since you have more time to build your speed and track stretch to drive on. Initial acceleration can then be toned down a little.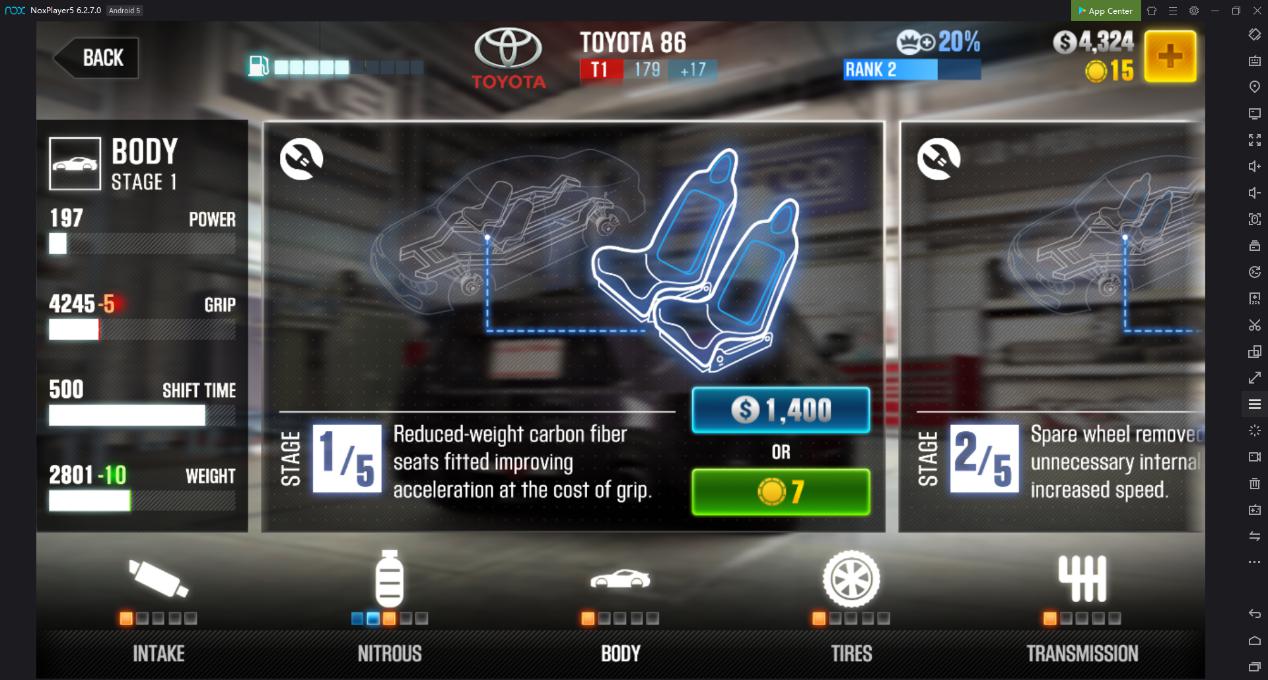 A really interesting aspect to CSR2 is the ability to face off against other human racers in live head-to-head multiplayer. No need for any asynchronous foolishness here. While it might be intimidating to step up and take on other players, it's definitely worth checking out. Win streaks in Live Races are among the best ways to have shots at rare cars, and you don't lose anything for losing a race in that mode.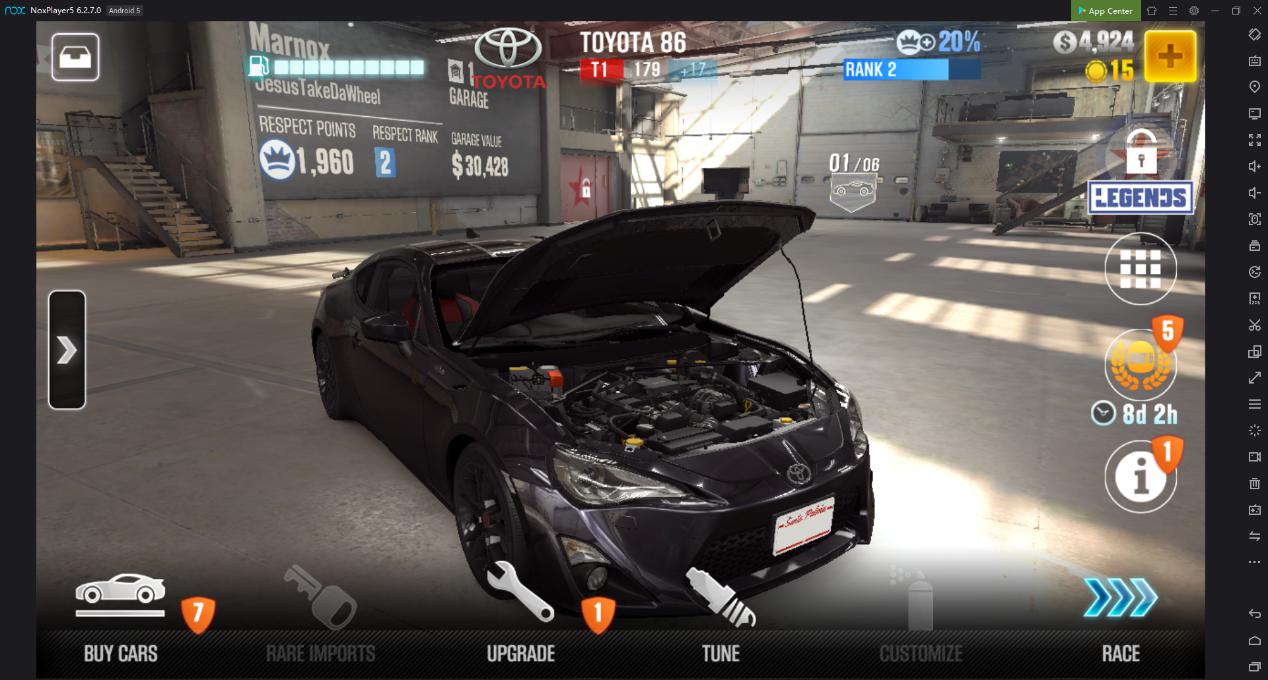 Your gameplay will be limited by the amount of gas you have. Your 10-pip tank will last about 20 minute. You can earn pip refills for watching an advertisement or inviting your friends on Facebook to play. You can also refill your tank for 20 gold pieces, but it might be better to just set the game down for a couple of minutes. New pips refill every five minutes.
The game will offer free crates loaded with fusion parts, which could be added to your upgrades in order to make your car more powerful. You'll have a chance to open one every four hours, but bear in mind that you wont always get a part that corresponds to the makes of cars that you own. You can save those parts, though, for when you've got the matching car in your garage