Download Fabulous App on PC with NoxPlayer
Building confidence and staying on top of physical and mental optimal conditions are tasks difficult to accomplish in today's fast-paced society environment. Sustaining healthy habits in a full schedule is a very complicated feat to achieve however it is necessary in order to keep up with the pressure and stay up to tempo. We are constantly fighting against invisible enemies such as depression, stress, anxiety, lack of motivation, low self-esteem, laziness and lack of focus, all which can become even more problematic alongside physical distress. These common situations are topics that people don't normally talk about as they are related to their identity and their image towards others and we tend to savior that image to protect ourselves and avoid being picked as weak or vulnerable, however there are many simple steps that we can accept and turn into a daily personal routine and live our lives the way that it is meant to be. In NoxPlayer not only you can play your favorite mobile games but also you can install apps such as Fabulous and achieve daily goals to sustain your inner peace.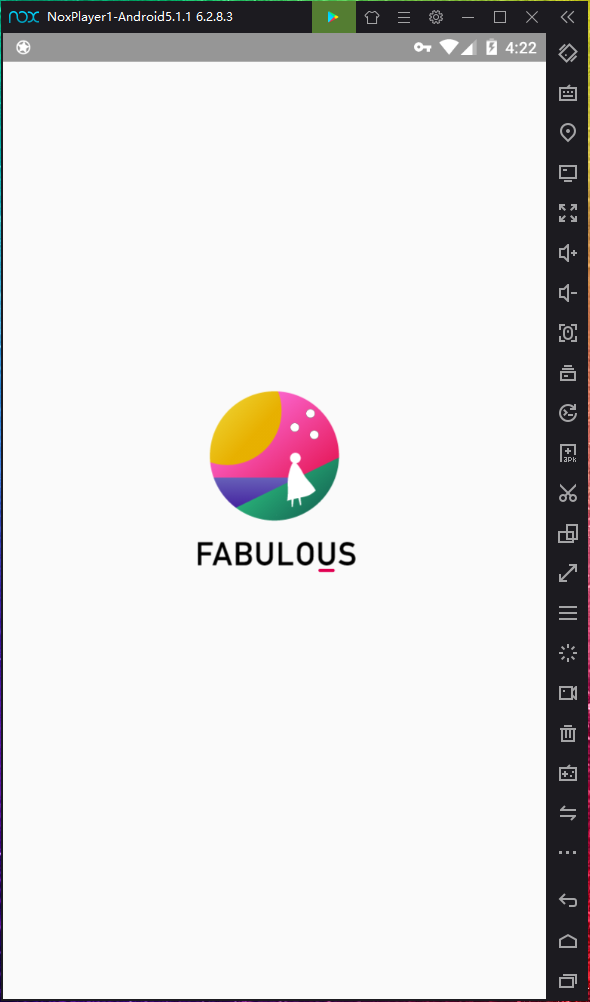 To enjoy your favorite mobile games and take control of your life free of stress with Fabulous on your PC, just install NoxPlayer Android Emulator on your computer, sign in to your Google account, then search and install Fabulous: Self Care from the built-in Google Play Store or the App Center.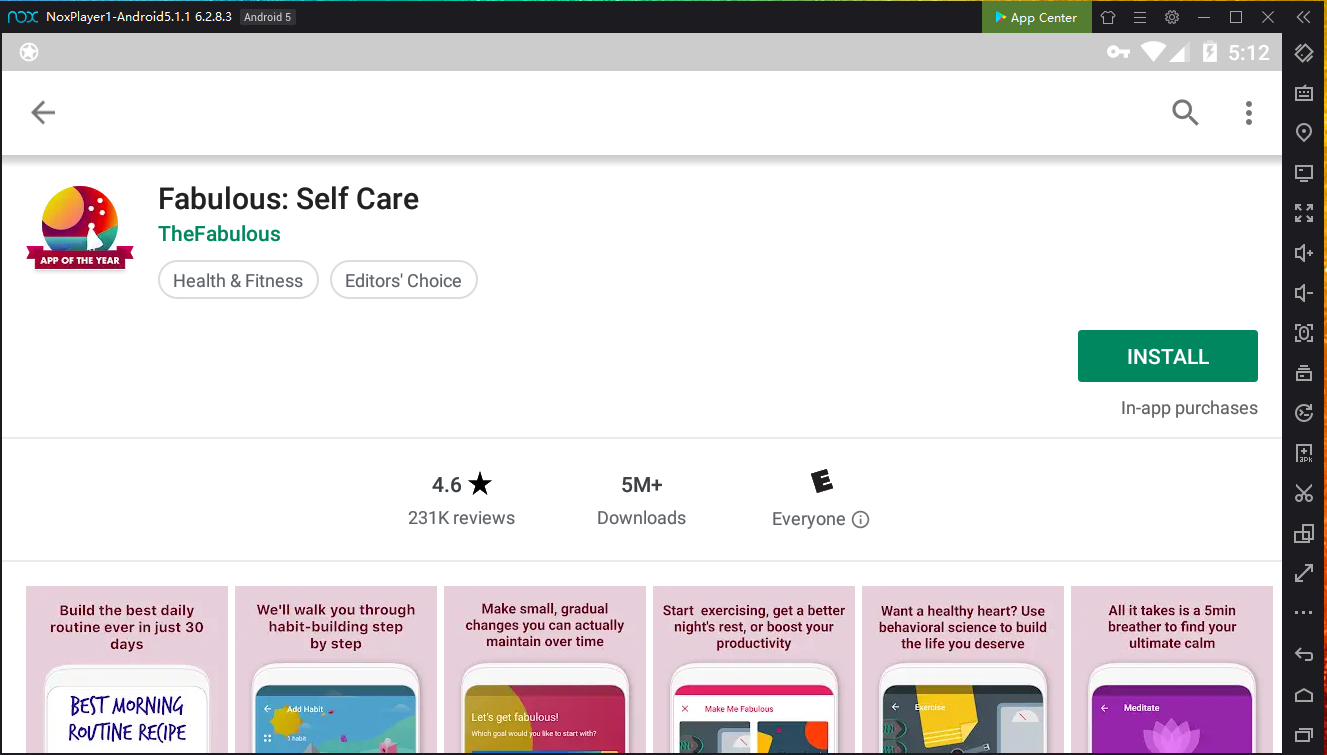 You can also download the apk file from Uptodown, and just drag and drop the files in NoxPlayer; they will be installed automatically. Or use a special version of NoxPlayer, which includes the Uptodown app. From there you can download and install any apk file just with a few clicks and then you can enjoy!
Download Fabulous on PC with NoxPlayer
Fabulous: Self Care app Features
Set up a simple account and follow the steps: After you install the app, provide a name, email address and start off by answering a few basic questions for the app to get to know your current situation and start creating a plan according to your requirements and possibilities.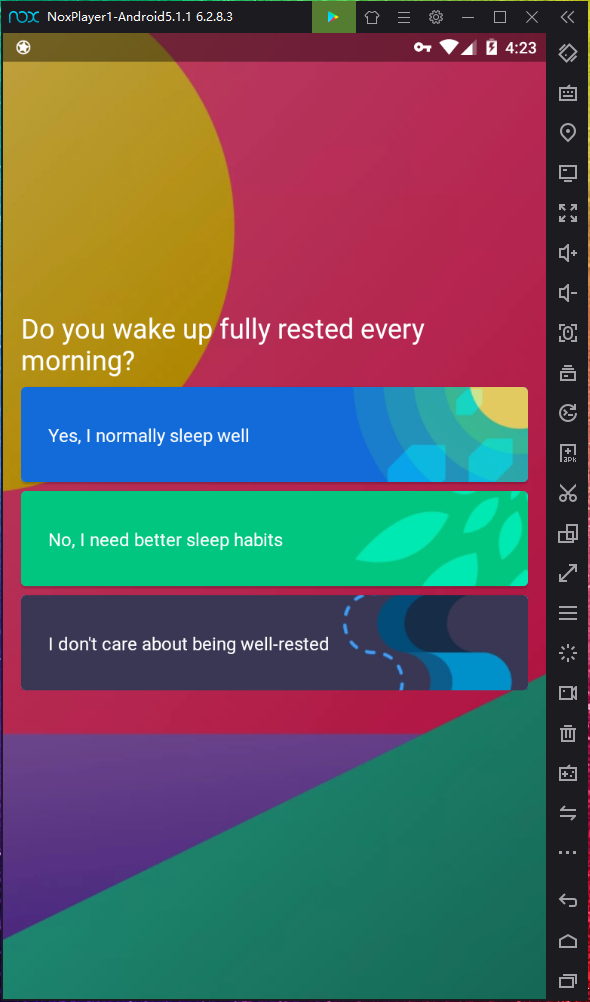 Take advantage of the all the advices: Some of the suggested habits and advices may seem obvious or too simple to consider them to be effective, however it is important to follow all the steps as there is a reason for the plan and also consider that there is scientific background to support each plan.
Stay on track and unlock the new events: Each one of the events consists of simple and short steps to achieve a bigger goal, as you proceed with all the steps the app will allow you to move to a new event.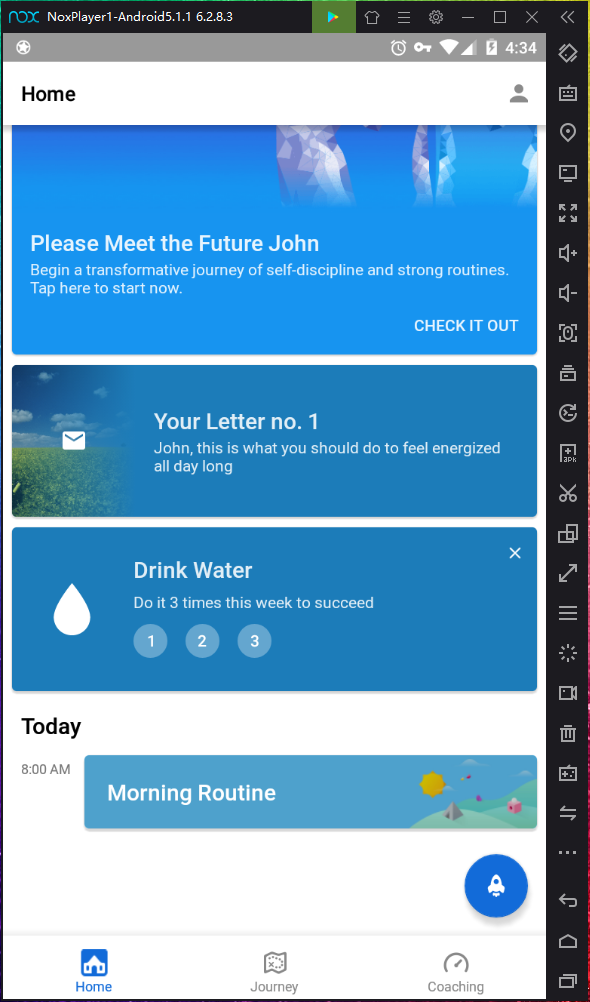 Follow the suggested habits to get to a more personalized experience with Coaching: After you have completed the first 5 habits the option for "Coaching" will be unlocked and you can enjoy this feature to elevate yourself to new practices. The reasoning for doing it after the fifth habit is to allow you to get familiar with the most basic steps and create a basic routine that prepares you to the rest.
Choose a Premium Plan to keep growing: Fabulous Sphere is an all-around plan designed by Duke University's Behavioral Economic Lab to help you to achieve your goals systematically and you can choose a monthly or yearly plan.