Download Wikipedia on PC with NoxPlayer
Nowadays the access to information is almost unlimited and the sources are more and more available to all of us but sometimes is not as easy as you may think. Wikipedia gives you access to articles on nearly every topic and with the possibility to get articles in over 300 languages, regardless of where you are. Regardless if you are looking for an article for academic research purposes or just for general knowledge, Wikipedia is the right place for you. In NoxPlayer you can play your favorite mobile games and apps with great stability and with all the benefits that you get from the computer, nonetheless, you can install Wikipedia app and have access to all kinds of articles all while in the same place.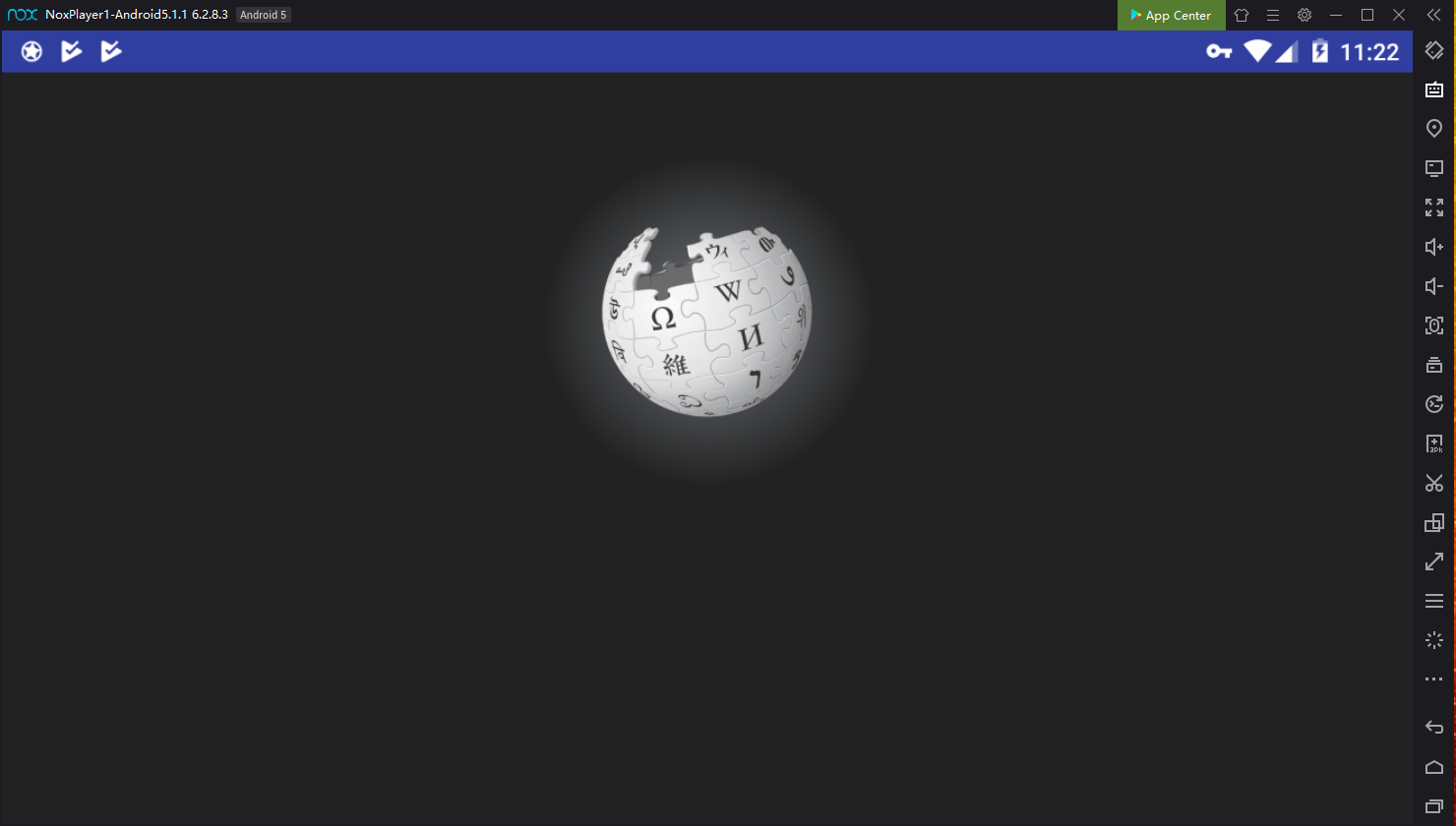 To enjoy your favorite mobile games and have access to millions of articles on nearly every topic in Wikipedia on your PC, just install NoxPlayer Android Emulator on your computer, sign in to your Google account, then search and install Wikipedia from the built-in Google Play Store or the App Center.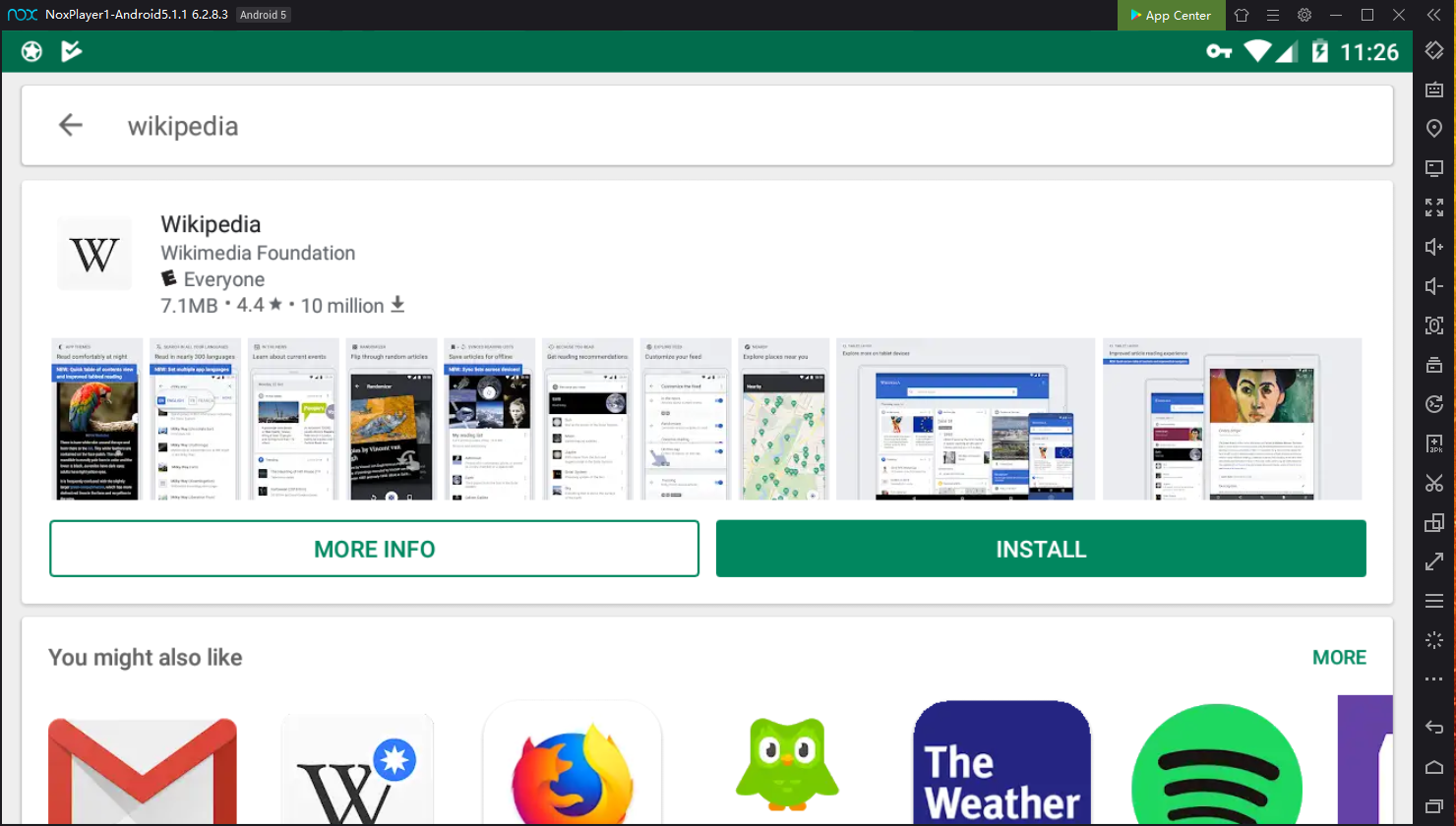 You can also download the apk file from Uptodown, and just drag and drop the files in NoxPlayer; they will be installed automatically. Or use a special version of NoxPlayer, which includes the Uptodown app. From there you can download and install any apk file just with a few clicks and then you can enjoy!
Download Wikipedia app on PC with NoxPlayer
Wikipedia app Features
Very simple interface: Install the app and start searching immediately with its simple but concise design, have access to all the options from the home screen: Saved articles, search history and geographical search.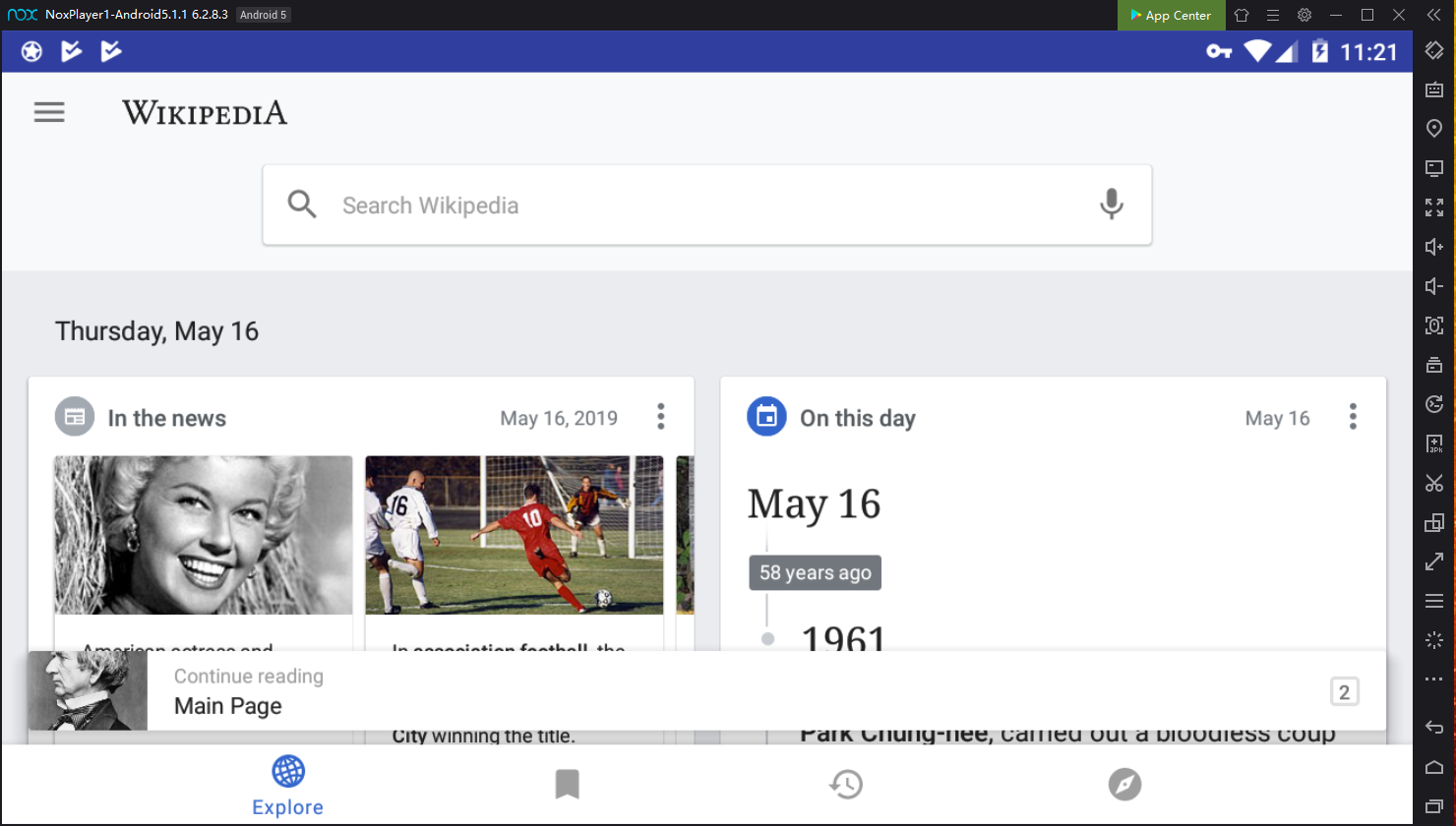 Search result recommendations: When you start typing your keyboards on the search-bar, the app will show you recommended articles based that may provide a solution on what you are looking for.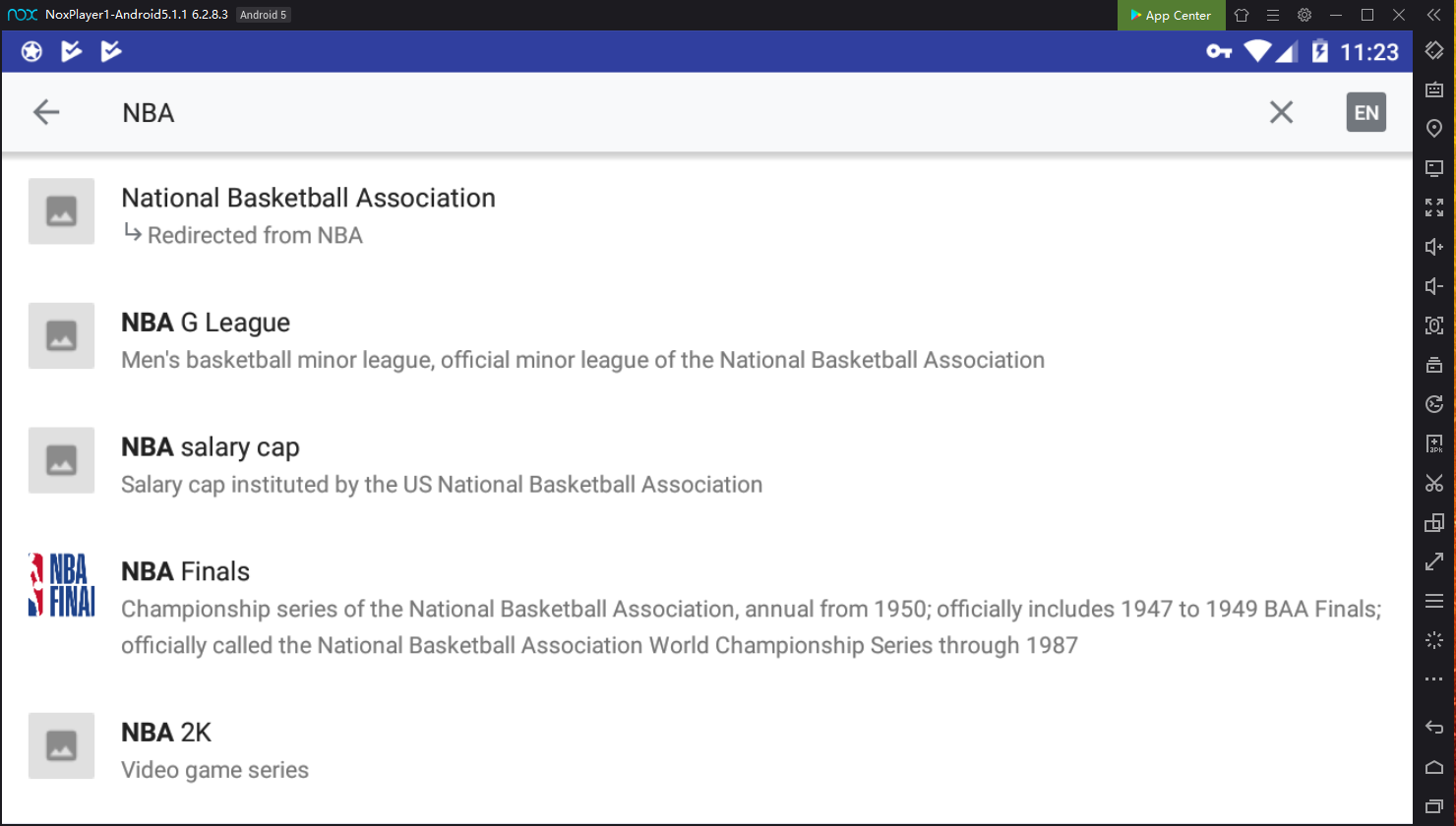 Multiple languages and more settings: Wikipedia has articles available in more than 300 languages and dialects that can be searched from any location worldwide. On the settings bar you can also adjust the reading mode, the app theme and other general settings as well as sign in to become an editor.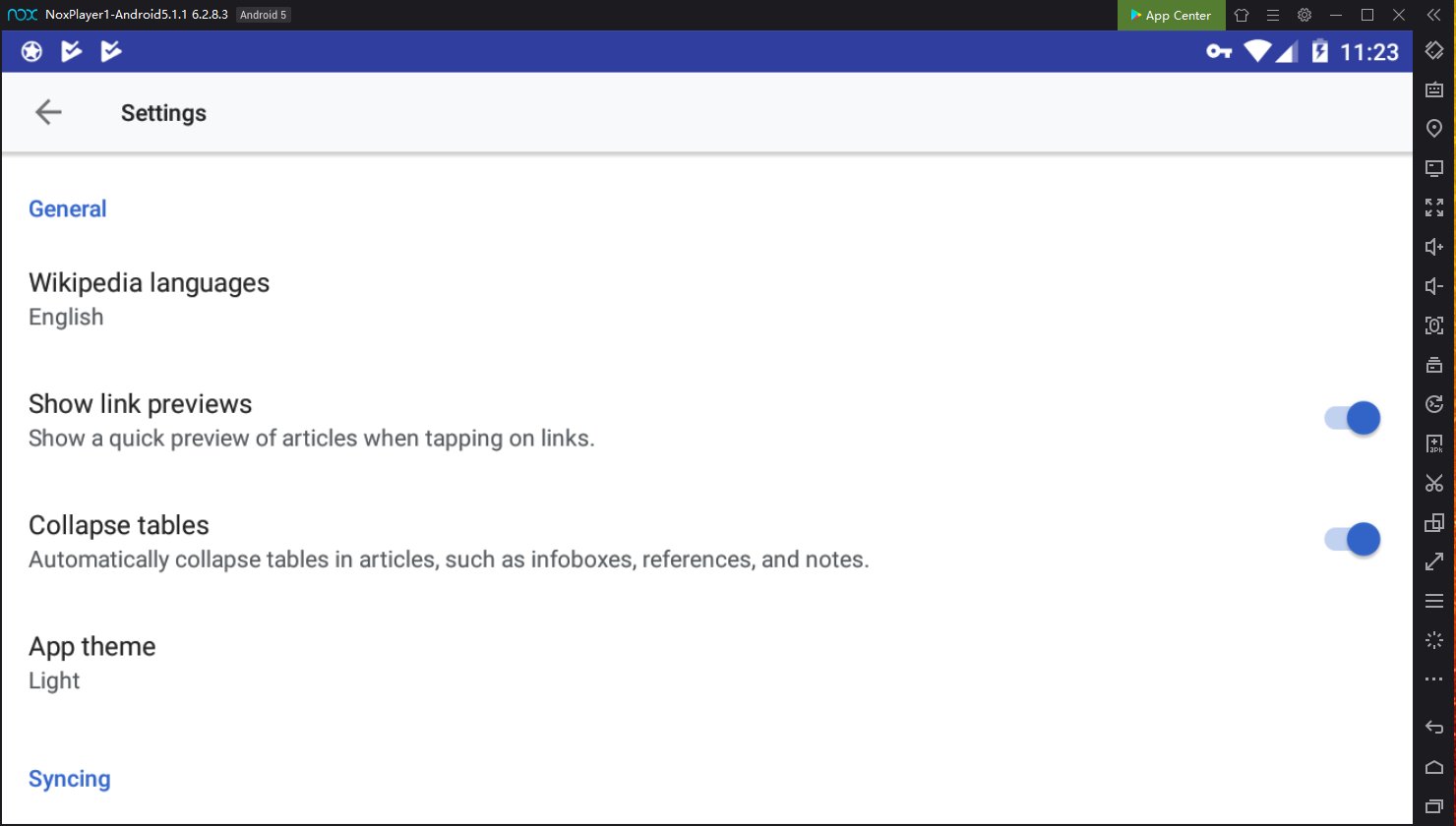 Daily articles and historical daily events: On the home page you have featured articles for trending topics, historical events succeeded on this day, current important news and more important topics that will be getting adjusted with your preferences and search history.