Download Google Drive on PC with NoxPlayer
We live in a world with unlimited needs but limited resources and while some will argue that this is an economic problem, the truth is that it speaks for every aspect of life. In a modern technological era, the era of the information, some might say as well, there is not enough information that we can digest with the limited amount of time that we get so it becomes critical to learn how to choose and process all that information. In the meantime, there are many ways to organize and distribute the information to keep it handy and useful. Google Drive is the world's most popular cloud storage system that enables you to store your documents, photos, music, videos, etc. all in one place.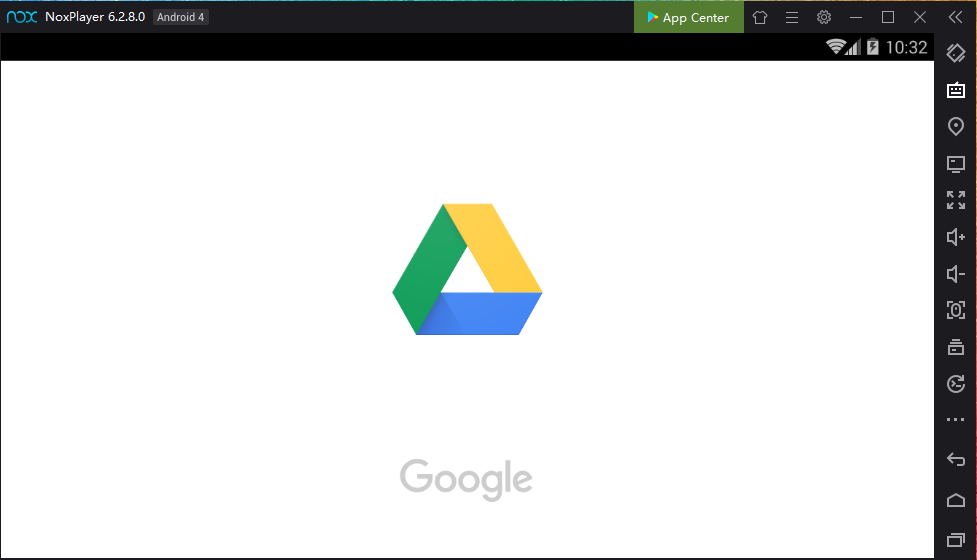 Storage up to 15 GB for individuals that use Google Drive comes for free, for additional storage you can sign up for Google One and open a paid account. You can save files directly from your Gmail account into your Drive, the space is simultaneously shared between Google Drive, Gmail and Google Photos for your convenience.
To enjoy your favorite mobile games while having immediate access to all your files inside Google Drive on your PC, just install NoxPlayer Android Emulator on your computer, sign in to your Google account, then search and install Google Drive from the built-in Google Play Store or the App Center.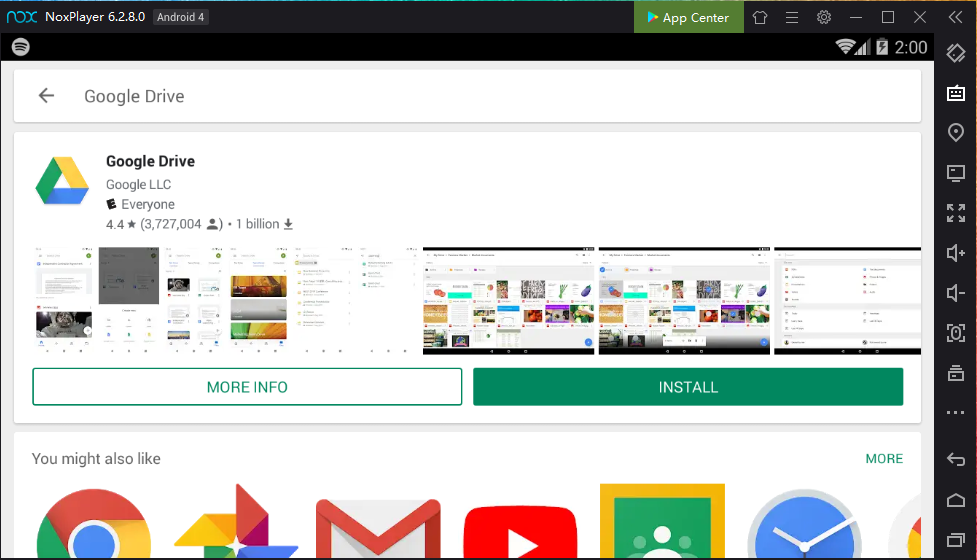 You can also download the apk file from Uptodown, and just drag and drop the files in NoxPlayer; they will be installed automatically. Or use a special version of NoxPlayer, which includes the Uptodown app. From there you can download and install any apk file just with a few clicks and then you can enjoy!
Download Google Drive on PC with NoxPlayer
What to expect on the Google Drive app?
Convenient Home feed: At the moment of opening the Google Drive, the home screen will display the last documents opened and immediately below them a list of your saved documents.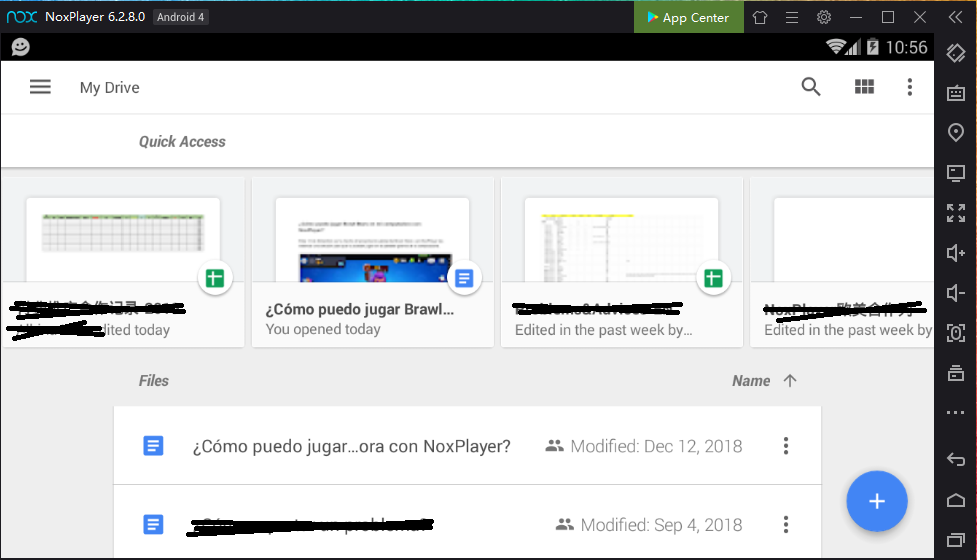 Files Tab: By clicking on the inferior right-side corner Plus sign you will have a series of actions for example create a new folder, upload new files, scan a document or open Google Docs, Google Sheets or Google Slides.
Document sharing and more: From the document menu you can choose a series of actions to complete: link sharing, make the document available offline so you can view without connection, download, move, rename and others.
The Main Menu: In the top left corner you will see the Drive menu (three horizontal lines) that will reveal as a side bar on the left, from the menu you have the general Google login, also you can see documents that have been shared with you, recent, starred and offline documents, general settings, Drive Storage and the option to upgrade for more space.