Download & Play Ride Out Heroes on PC with NoxPlayer
Ride Out Heroes is the first Multi-class Battle Royale Game for mobile. Unlike the regular battle royale games such as PUBG and Free Fire, Ride Out Heroes has provided various heroes with different skillsets to help crush your enemies. It is a good replacement game for Fortnite. Players can summon Mounts, use magic abilities and epic weapons to attack the enemies. But don't feel safe when you killed them, because you and your enemies can revive as a baby dragon to seek revenge!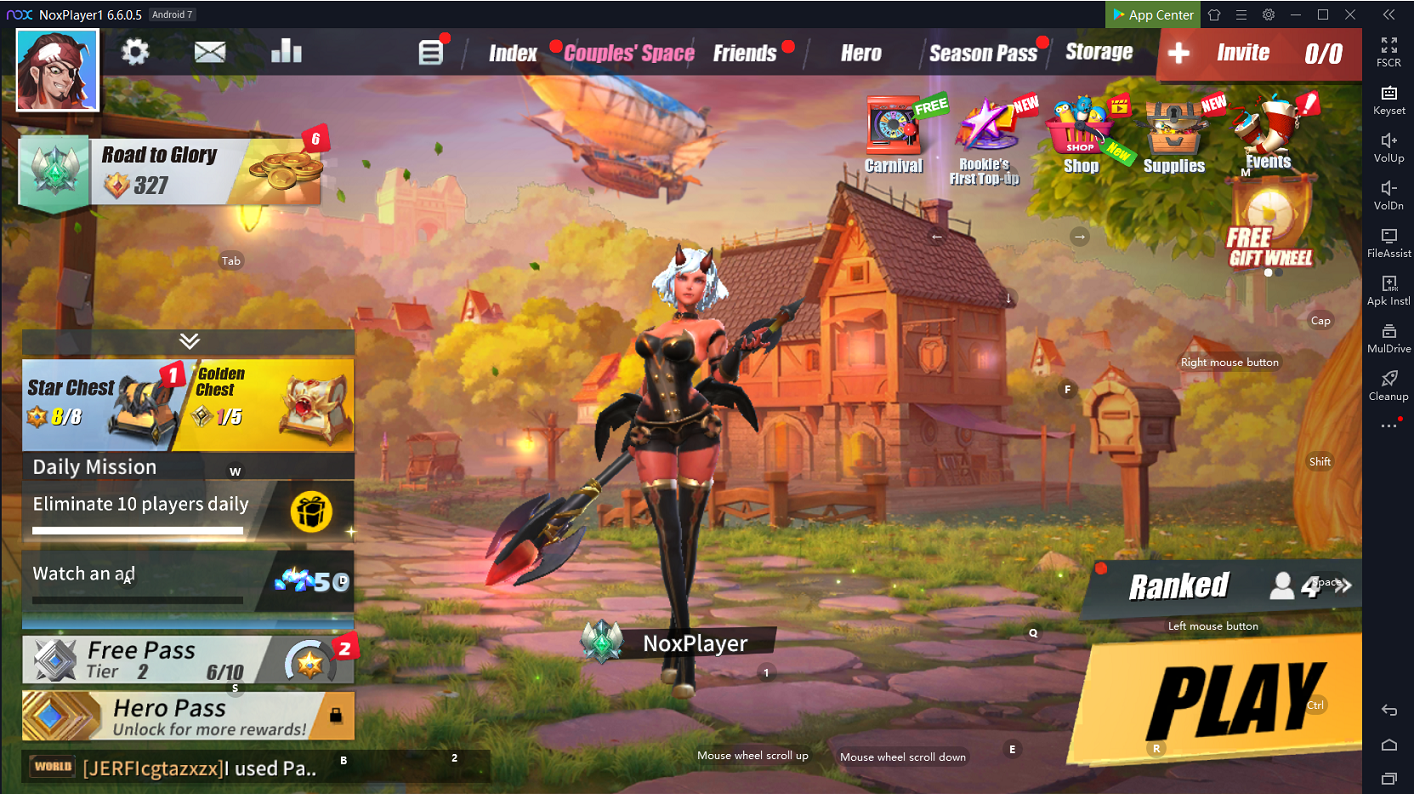 As a battle royale game, Ride Out Heroes provides different skillsets for different heroes to perform magic abilities. If you are in combat with your enemies, please beware of their special abilities.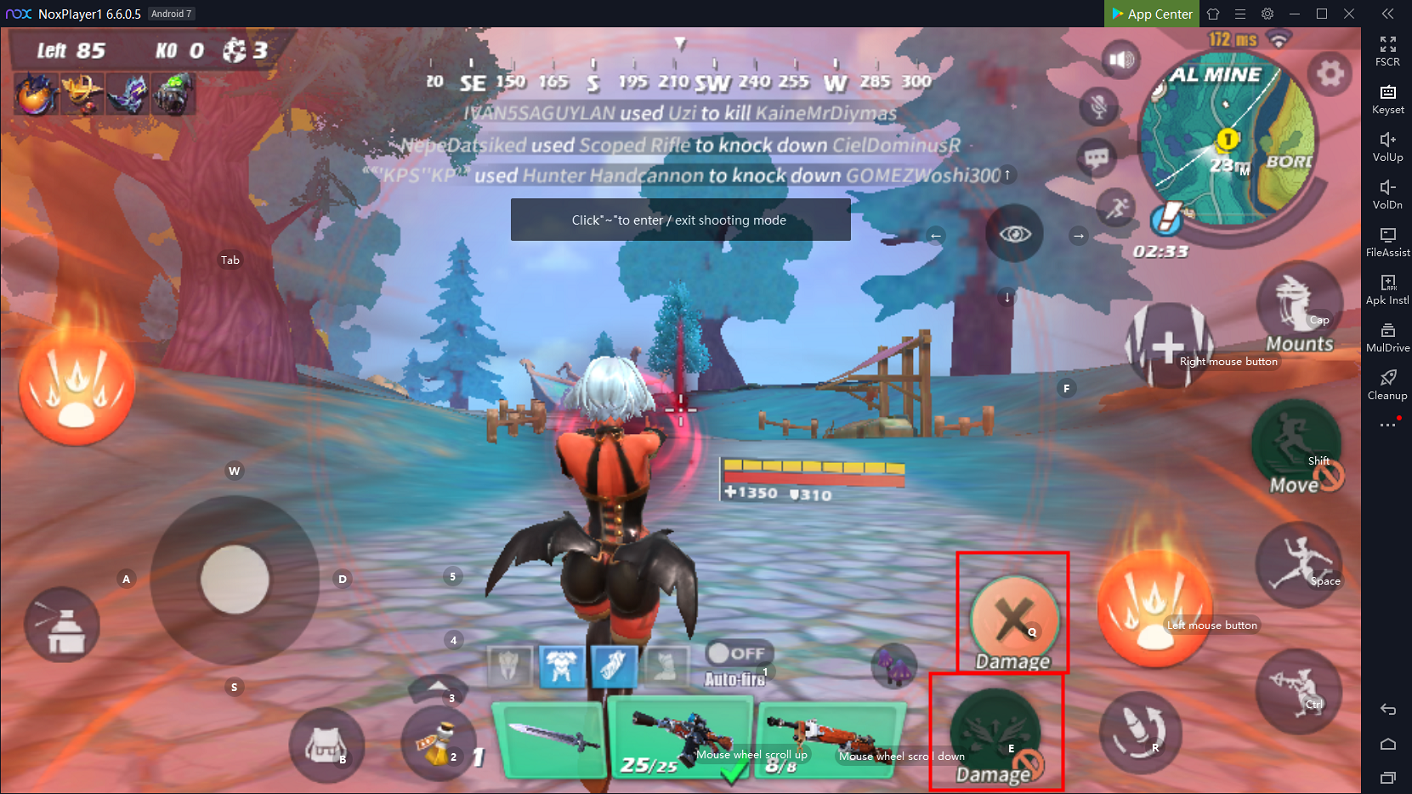 Grant Relics when the game starts
Players can select one Relics when the game starts such as "Lucky Gloves" to increase the chance to get golden gear when opening the chest, "Armour Piercing Bullet" to increase rifle's Armour DMG.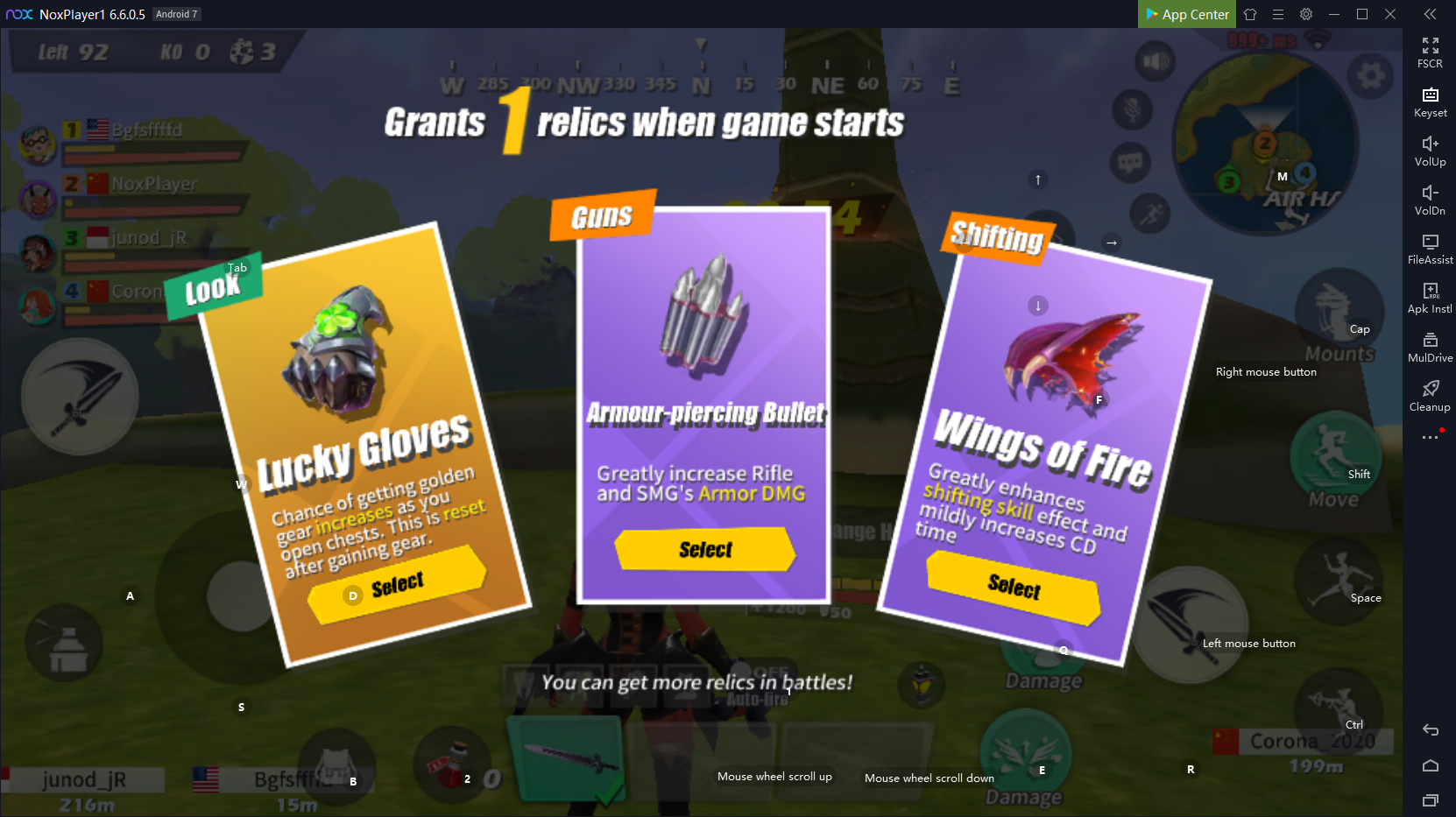 Why Choose NoxPlayer to play Ride Out Heroes on PC?
The Best visual experience with the larger screen
Playing games on PC will definitely give you a better visual experience. In Ride Out Heroes, many players are addicted to the heroes with their magic spells and special weapons. This is also the main reason why the game becomes such popular in a short period. With a larger screen, you can have a clearer and more vivid view of the battlefield.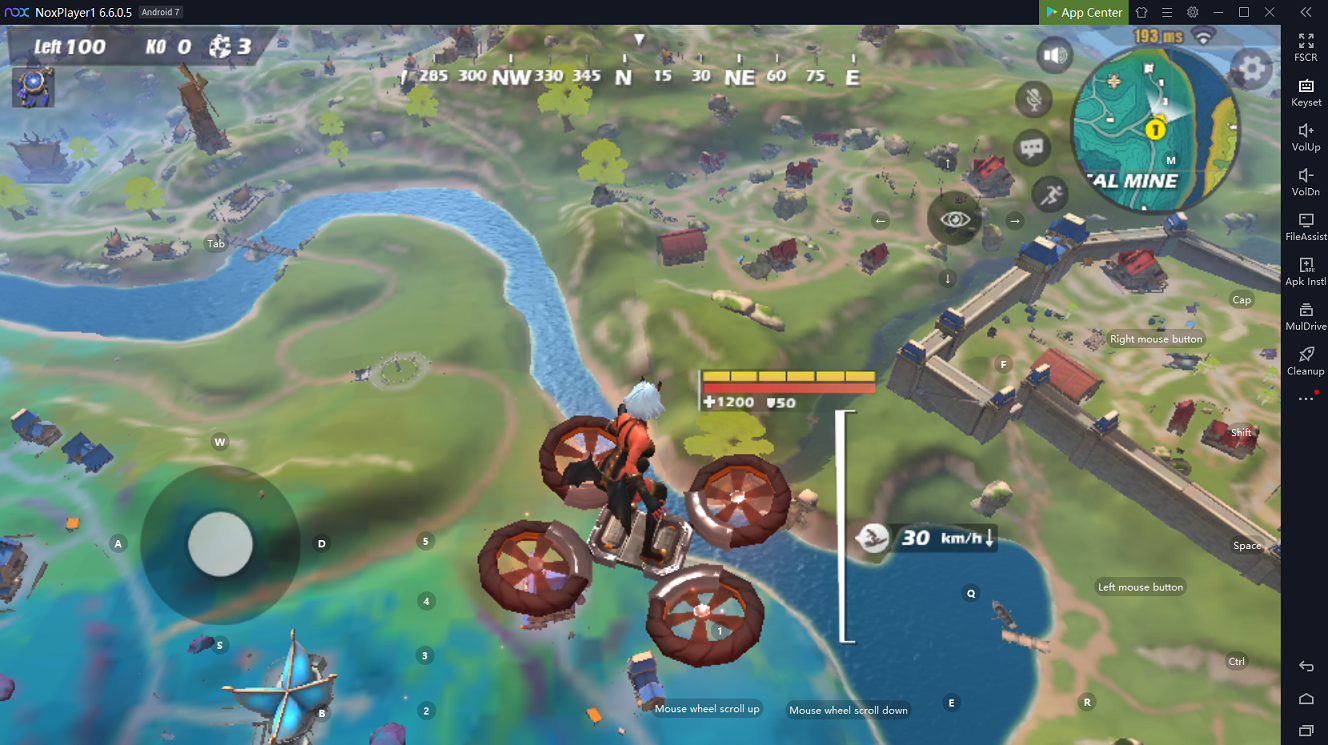 2. Smoother Control with Keyboard and Mouse
Ride Out Heroes features many unique skill castings including the special spells for various heroes. As the battle gets fierce, it is hard for you to control your heroes with your mobile devices. Therefore, if you play Ride Out Heroes on PC with NoxPlayer, the touch screen will be replaced by the keyboard and mouse, which makes the control more flexible for your precise strike.
Setting key mapping is not difficult. Head over to the keyboard mapping setting on the right setting menu of NoxPlayer firstly. After that, you just need to drag the command icon from the display panel to the corresponding position and assign a key for it. If you still feel upset about the complicated key settings, we have certainly prepared a set of keymapping for you. If you want to create your own keyboard mapping on NoxPlayer. You can check this article here: NoxPlayer keyboard control settings.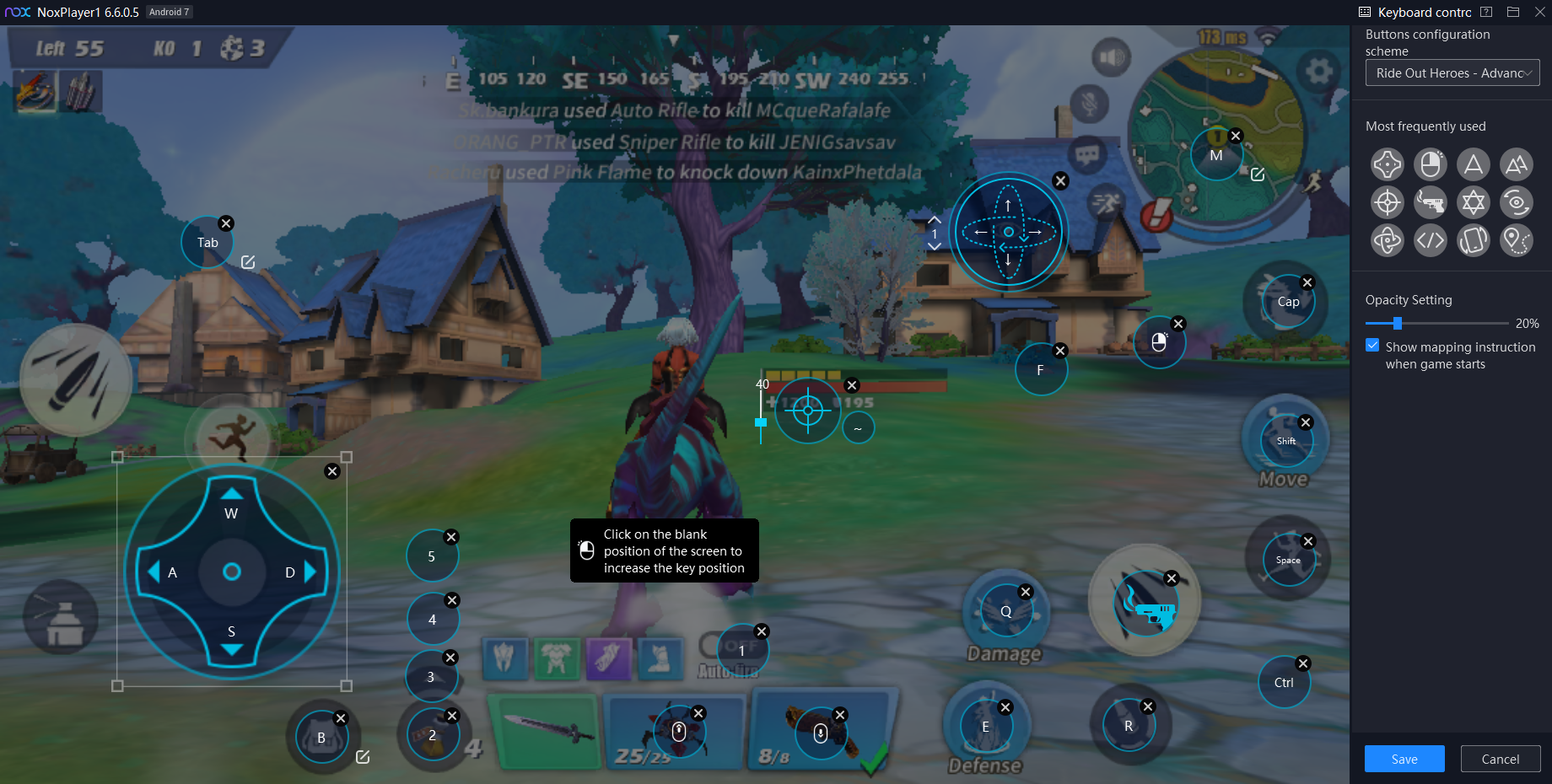 3. No worries about low battery
There is no doubt that you need to cost lots of time and energy to enhance your heroes . Therefore, choosing to play Ride Out Heroes on PC with NoxPlayer must be a good way to ease the burden of your mobile devices, and you don't need to worry about the battery life of your phone anymore.
To play Ride Out Heroes on your PC, just install NoxPlayer Android Emulator on your computer, sign in to your Google account, then search and install Ride Out Heroes from the built-in Google Play Store or the App Center.
You can also download the apk file from Uptodown, and just drag and drop the file in NoxPlayer; it will be installed automatically. Or use a special version of NoxPlayer, which includes the Uptodown app. From there you can download and install any apk file just with a few clicks and then you can enjoy!